All-New 2019 Ford Focus Is So Advanced – It Has No Gear Knobs, Its Wheels Skips Over Potholes
所有资讯 This is the all-new fourth generation Ford Focus – the first model to be built on Ford's latest C2 platform. It's not on sale yet as it is only expected to hit showrooms in Europe and China later this year, followed by the rest of the world in 2019. Having said that, Ford has revealed enough details about this all-new Focus, sans pricing and official fuel consumption figures.
Globally there are four main variants – the luxury-themed Vignale, a mid-high spec Titanium, followed by a crossover-style Active, and sportier ST-line (replaces the outgoing model's Sport variant). Some markets will receive a mid-low spec Trend variant. As before, there are three body styles to choose from – five-door hatchback, five-door wagon, and four-door sedan. Details for the performance ST and RS variants will only be announced much later.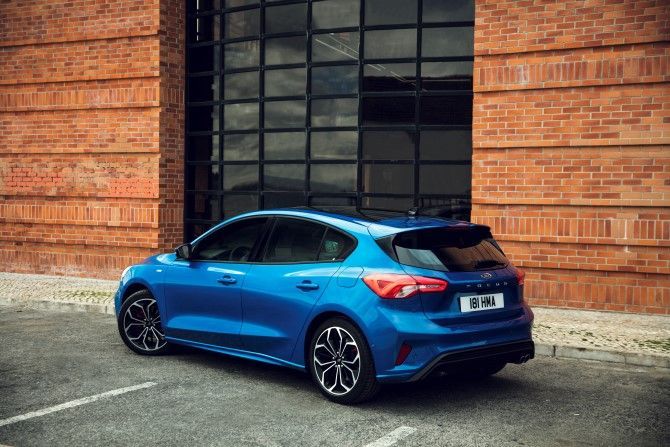 Focus ST-Line
Mechanically, it carries over the outgoing generation's 1.5-litre EcoBoost turbocharged petrol engine, available in two power output levels – 150 PS and 182 PS. In Europe, the former is paired to a new 8-speed torque converter automatic transmission while the latter is paired to a 6-speed manual.
There's also a 1.0-litre three-cylinder turbocharged EcoBoost (four output levels, from 85 PS to 125 PS) and two more turbo diesels – 1.5-litre EcoBlue (95 PS to 120 PS) and 2.0-litre EcoBlue (150 PS), but we don't expect these to be coming to Malaysia. The three-cylinder and turbodiesels will only make sense in CO2-taxed markets like Europe.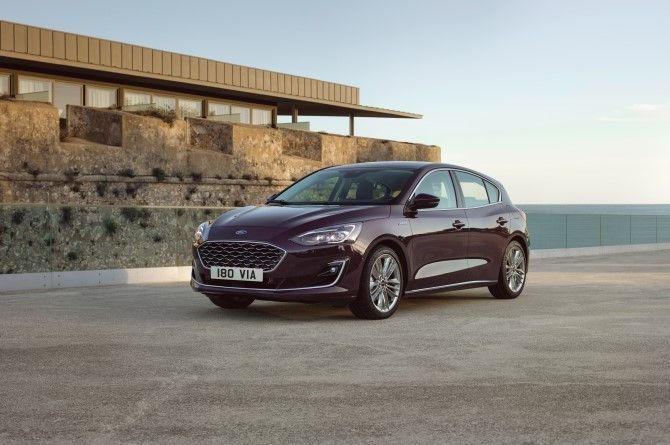 Focus Vignale
The styling is quite a departure from earlier Focus, with a rather Volvo-esque LED daytime running light pattern. In terms of size, the all-new Focus is 20 mm longer (five-door hatchback), at 4,378 mm long, most of it contributed by its longer wheelbase, which has been stretched by 53 mm. Width is more or less the same at 1,825 mm wide but the roofline is now 30 mm lower, at 1,454 mm to give it an even sportier profile.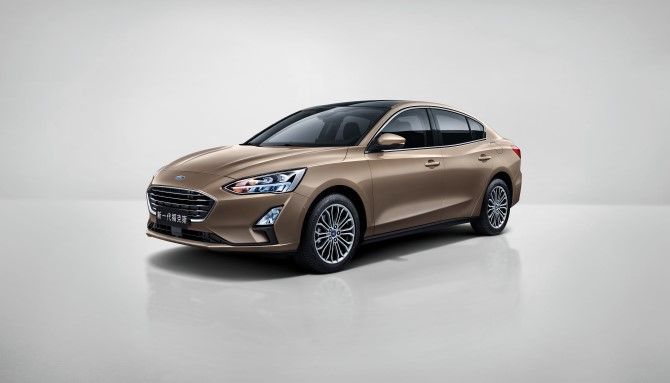 Focus sedan
Inside, the most obvious difference in the all-new Focus is that it's missing a conventional gear shifter. Instead, it uses a shift-by-wire rotary knob which you turn to select P-R-N-D. The parking brake is now electronic. By removing the mechanical controls, the Active Park Assist 2 self-parking feature is now able to control everything – steering, acceleration, braking, gear shift – for a true self-parking feature. The all-new Focus is able to self-park in both parallel and perpendicular parking. A supporting Park-Out Assist is also able to drive the Focus out of a parallel spot on its own.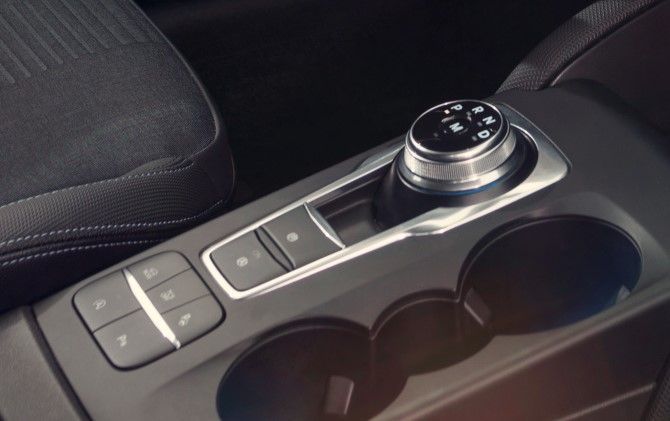 As for infotainment, gone is the clunky to use old school Nokia-phone style Sync interface. Instead, the Sync 3 infotainment system has a more current free-standing 8-inch full colour touch screen that you can pinch and swipe just like you would with a smartphone. It also supports Apple CarPlay and Android Auto, as well as voice command for audio, navigation and air-conditioning.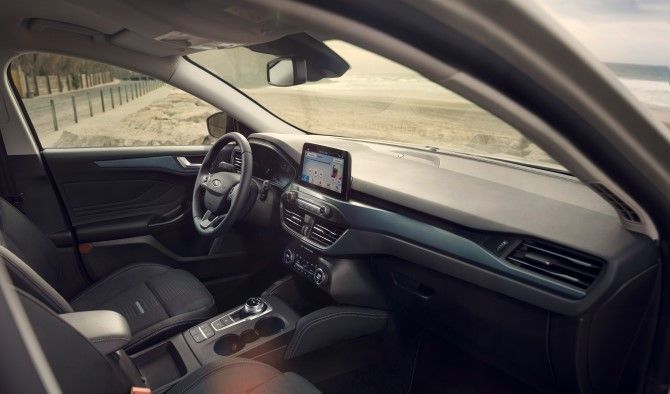 Depending on variant, a 675 Watt ten-speaker sound system from B&O Play is available. It includes a 140 millimetre boot-mounted subwoofer and a mid-range speaker in the centre of the dashboard which Ford claims to have been specifically calibrated to offer one of the best audio experiences in any vehicle, emphasis on any vehicle.
The Heads-Up Display (projected on a pop-up polycarbonate screen) one-ups its rivals by being the first of its type that can be read with polarized sunglasses.
Advanced driving assistance systems (ADAS) features have also been expanded and placed under the Ford Co-Pilot360 banner. The Adaptive Cruise Control (ACC) is now capable of driving itself in stop-go urban traffic, and works at speeds of up to 200 km/h. The ACC's Stop & Go feature is able to bring the vehicle to a complete halt in stop-start traffic using up to 50 per cent of total braking force, and automatically pulls away if the stopping duration is less than 3 seconds. For stopping durations greater than 3 seconds, the driver can push a steering wheel button or gently apply the accelerator to pull away.
When ACC is activated, the Lane Centering function keeps to the middle of the lane by applying corrective steering, and gives out audible and visual warning if the driver veers off lane.
The adaptive headlamps are not only active but predictive. Unlike its rival's active cornering lights that relies solely on steering inputs, the Focus' Adaptive Front Lighting System with Predictive Curve Light uses a camera to read the road conditions ahead, and pre-emptively swivels and adjusts the headlamps' focus in anticipation of an upcoming curve, junction or roundabout.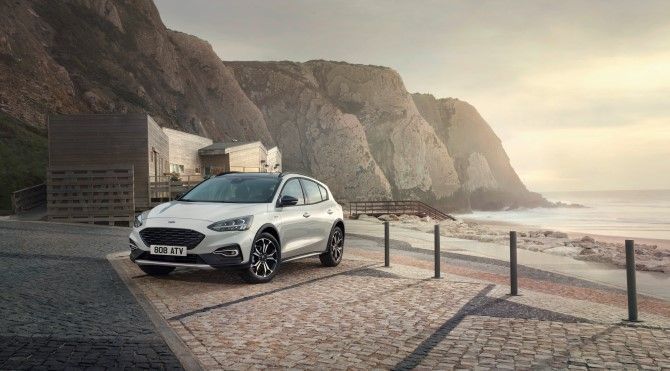 Ford Focus Active
The Focus has always been the benchmark in its class for chassis control and the all-new model is expected to continue to legacy. The all-new C2 platform accords the fourth generation Focus with 20 percent more torsional rigidity, while stiffness of individual suspension attachment points is increased by up to 50 per cent, reducing flex for better body control.
Depending on variants, one of two types of rear suspension may be fitted. The lighter 1.0-litre EcoBoost and 1.5-litre EcoBlue will use a torsion beam, which Ford would rather refer to as a twist-beam, but infused with Ford-patented force vectoring spring technology borrowed from the Fiesta ST.
The other models will use independent rear suspension, with a new isolated subframe for the short long arm (SLA) for better control over bumps. For the first time ever, the Focus is now available with adaptive suspension, which Ford refers to as Continuously Controlled Damping (CCD).
The CCD is definitely something we Malaysians are looking forward to. By taking readings every 2 miliseconds, the system is able to detect that one of the front wheels have reached a pothole before working to 'hold' the wheel from dropping and hitting the bottom of the pothole. It then sends a signal for adjust the rear dampers accordingly.
The video below demonstrates the function, using a US-market Ford Mondeo, better known in the US as a Ford Fusion.
As our Focus is imported from Thailand rather than Europe, we don't expect the all-new Focus to be heading here anytime soon. Some additional lead time is to be expected between the Focus's sales debut in Europe and China later this year and its eventual launch on this world of the world. We anticipate a timeframe of around late-2019 or early-2020 for the all-new Focus' debut in Malaysia.
---
---
---
---
留言