From Saga to Prevé - Seven Protons We Admire
汽车专题 Thirty years in the automotive industry isn't a very long span of time. And yet in that short period of Proton has gone on to produce cars, vans, utes, sports cars, and even their own engine.
Whether Proton should be celebrated or reviled is a question that shall be left for another day, as today we commemorate 30 years to the day when Tun Dr. Mahathir Mohamad first revealed the Proton Saga to the world. For that, we have picked out seven models from the company's history that we admire for its engineering, performance, and significance to the Malaysian people. All of which are listed in no particular order.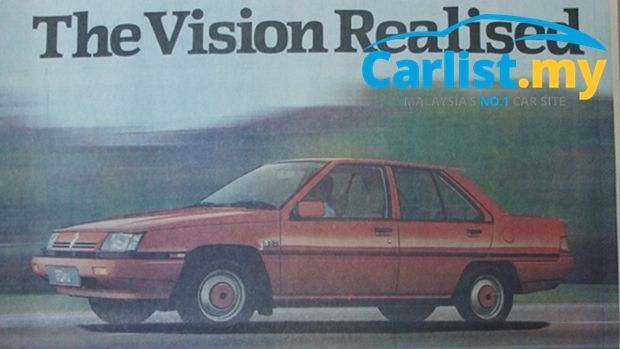 Proton Saga – Hope of a Nation
Produced: 1985-2008 (as the Iswara)
No list would be complete without a mention of the original Proton Saga. And its place here isn't for mere formalities. When it was first launched in 1985, many Malaysians saw the Saga as an affordable alternative to Japanese cars, and there was a moment of national pride that we were able to build our own car, even if it was done with the help of the Japanese. Its launch at that time uplifted Malaysia's standing as the nation to look out for in South East Asian region. Proton and its Saga was a clear sign of Malaysia's rapidly growing industry.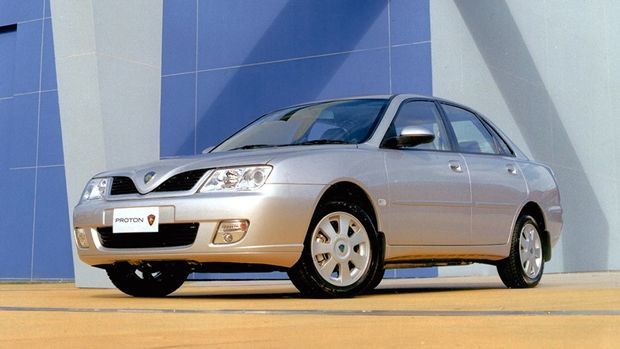 Proton Waja – A Show of Ambition
Produced: 2000 – 2011
Developing and building your own car is no simple task, and Proton's first in-house developed car, the Waja, was the first time we felt that Proton is progressing as a carmaker. Introduced at the turn of the century, the Waja catapulted Malaysia into the exclusive club of nations that could develop and build their own car, and there was a sense that the only way was forward for Proton. A brave and ambitious effort it must be said, the Waja did have its fair share of detractors, but you cannot deny that the Waja was a practical, affordable, and good to drive sedan for the masses.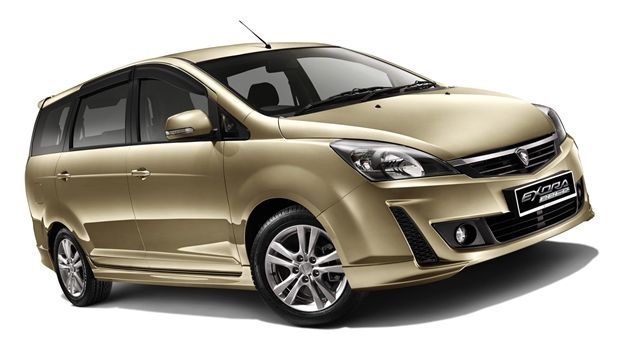 Proton Exora – Building Malaysia's Car
Produced: 2009 – Present
Though a considerable portion of Malaysia's demographic consists of big families, it is incredible to think that it took Proton 24 years of building cars to realise that the car Malaysia needs is an MPV. In 2009 Proton rolled out the car for families in the form of the Exora, which was big enough to accommodate seven passengers comfortably with their luggage, refined on the inside, and affordable for many Malaysian families.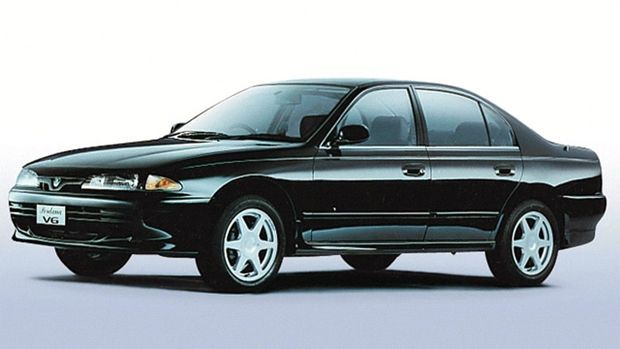 Proton Perdana V6 – Taking a Step Up in Class
Produced: 1999 – 2010
Some say that anything with a Proton badge carries no form of prestige. Well the Perdana V6 begs to differ. Be it the smooth 2-litre V6 engine, or Lotus' developed ride and handling, or even its sleek and elegant profile, the Perdana V6 looked like a proper car for those who wanted an upper class car that was proudly Malaysian. It is said that driving a Perdana V6 will still get you more nods from the guards at the doors of Parliament than a Bentley or a Mercedes-Benz would, now that is winning the hearts of the people.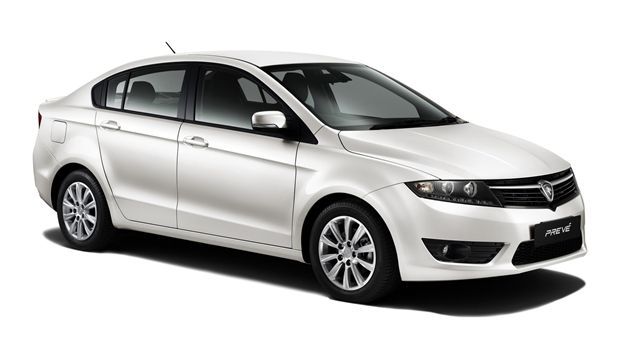 Proton Prevé – Proving They Could Do It
Produced: 2012 – Present
There were plenty of hopes and promises that precluded the launch of the Prevé, but many thought that it didn't live up to expectations. Putting lofty world-winning expectations aside, the Prevé was a pretty well-engineered car. Nothing short of a European sedan could match its excellent refinement, and good ride and handling characteristics it offered. Furthermore its generous rear leg room was better than what most Japanese cars of its segment could offer, and it performed well in crash safety testing. It is a shame that the Prevé never could win the confidence of Malaysia with its poor range of drivetrains and suspect build quality.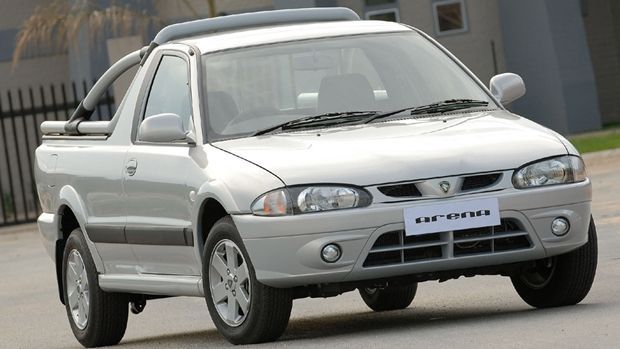 Proton Arena – The Blue-Collar Export Hero
Produced: 2002 – 2010
Though Proton had engineered unique hatchback variations of the Saga, Iswara, and Wira, the Arena was by far the most unique of them all with its flatbed that was able to accommodate 570kg of cargo and a load-bearing ladder frame with rear leaf springs. Many Proton customers didn't see the point of why Proton had to make a ute for Malaysia, but its affordability, ease to drive, and low maintenance costs made it a hero to the blue collar worker. Today it is still being used as a reliable workhorse for many small business operators, and towards the end of its life, it did find an audience in Australia and South Africa.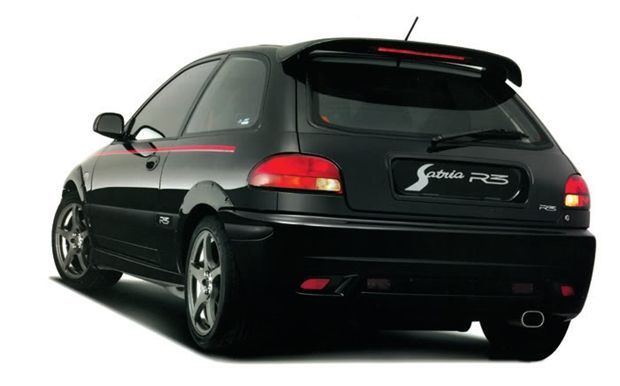 Proton Satria R3 – The Hot Hatch Special
Produced: 2004
Numerous motoring pundits have lauded the 1999 Proton Satria GTi as the best car Proton had ever made, and rightly so, it can be considered as Proton's first ever hot hatch. However as good as it was, it was the Satria model's final run-out edition, the Satria R3, which truly cemented our faith in Malaysia's car building talent. Nothing about the 150 examples built was badge engineered. Each car was stripped, double welded for rigidity, rebuilt from the ground up, lightened, and improved by a small team of local engineers. Though Proton went on to make several even-rarer iterations of its Satria Neo successor, none of them were as pure, focused, or special as the original. All of which makes its appeal shine even brighter today.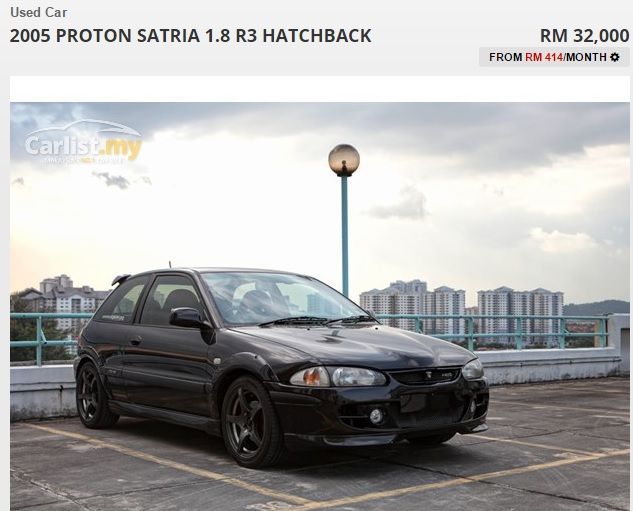 This is a very rare, very well sorted Satria, and it was quite timely that we found one unit listed on our classifieds. Asking price is only RM32,000, for chassis #61/150. We highly recommend this purchase. Those in the know, will appreciate it for what it is. Here's the link to the ad.
---
---
---
---
留言