Happy 100th Birthday Mitsubishi Motors!
所有资讯 Depending on who you ask, the honour to the title of Japan's oldest car maker is hotly contested between Isuzu, Mitsubishi and Nissan.
Isuzu prides itself as Japan's first car builder, having established car manufacturing division in 1916, but the first car made by Isuzu, then known as Tokyo Ishikawajima Shipbuilding & Engineering, wouldn't arrive until 1922, a clone of a British Wolseley A9. The Isuzu name would not appear until 1933.
At the same time, Kwaishinsha Motor Car Work had produced the first DAT car, a precursor the Datsun, which would later became Nissan, in 1914.
Mitsubishi on the other hand, traces its history back to the Shogunates. Its founder Yataro Iwasaki, hailed from a family of samurais – that's some pretty badass origins.
In a story that almost mirrors that of Tom Cruise's Last Samurai movie, Iwasaki lived in an era where the Shogunate was in its final days. When Emperror Meiji restored Imperial powers, the Shogunate was outlawed but unlike Ken Watabe's Katsumoto character, Iwasaki ended his samurai ways, educated himself and embraced Western technology to enter into business.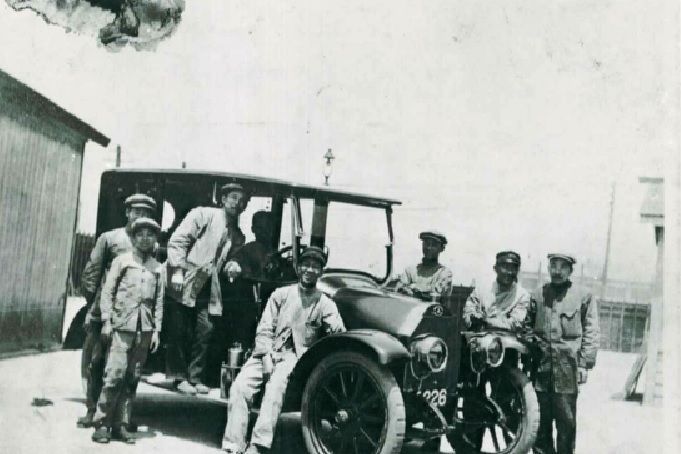 He bought over the Tsukumo Trading Company and renamed it Mitsubishi in 1873. The company's early business was in shipping and development of airplane engines but the company began producing its first car – the Mitsubishi Model A (based on an Italian Fiat Tipo 3) by 1917, five years earlier than Isuzu.
The way Mitsubishi sees it, as the Model A was produced in quantity in the same year – 22 units to be exact, was sold via a Mitsubishi dealer (Oote Company, funded by Mitsubishi Shipbuilding and Mitsubishi Coporation), it can legitimately claimed the title of Japan's first mass-produced vehicle, thereby making it a true Japanese car maker.
Unfortunately, due to semantics, Mitsubishi Motors can't quite call itself a 100-year old company like BMW, even though it also has a similarly long 100-year history with cars. This is because Mitsubishi Motors was only established in April 1970. Prior to that, automobile business was treated as a division within Mitsubishi Corporation.
Hence if you have noticed, the ad above opens with the caption "A century of innovation. Mitsubishi automobiles," rather than saying Mitsubishi Motors.
But that is taking semantics a bit too far. After-all, Mercedes-Benz/Daimler proudly marketed themselves as a 130-year old company when the fact was that Karl Benz and Gottileb Daimler only merged their companies to form Daimler-Benz in 1926 – 91 years ago, Mercedes wasn't even a car name until 1902 – 115 years ago.
Over the course of the century, Mitsubishi has made some pretty remarkable cars, but they often seem to be a bit too far ahead of their time for their own good. The company's engineer-centric culture also lacks marketing savviness, so many don't realize that many of the innovations touted by premium German brands today have already existed in Mitsubishi cars decades ago.

Take the 1987 Mitsubishi Galant VR-4 for example. It had a turbocharged 205 PS (raising to 240 PS by the end of its model life), vicious coupling permanent four-wheel drive, active four-wheel steering, wrapped in a family-friendly four-door saloon body.
It was a far more sophisticated car than the Audi quattro and its chassis control system was better than anything Audi or even Porsche had to offer even decades later.
But you would hear 'quattro' more often than 'Dynamic Four.' In fact, we can bet that most people have never even heard of Dynamic Four – the marketing name for the Galant VR4's permanent 4-wheel drive, 4-wheel steer, 4-wheel independent suspension and 4-wheel ABS.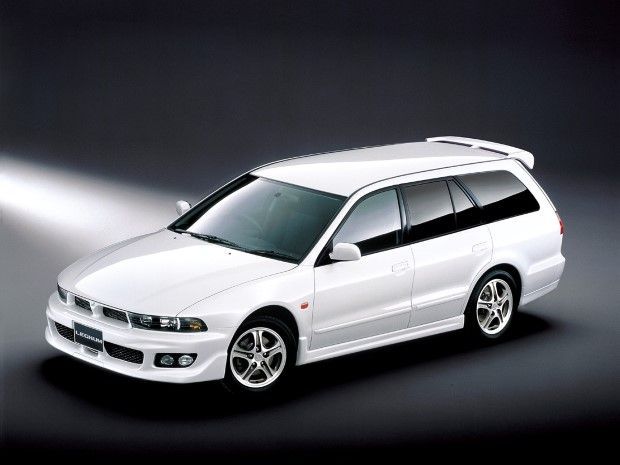 And years before the Audi RS4 and RS6 popularized stylish, high performance wagons, Mitsubishi was already selling the Mitsubishi Legnum. With active yaw control and permanent four-wheel drive from the Lancer Evolution, it was ahead of Volvo wagons.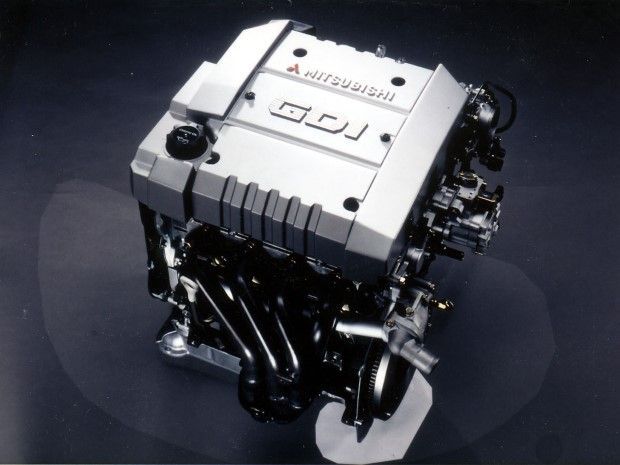 Gasoline direct injection is a standard feature in most premium cars these days, but Mitsubishi was the first to bring the technology mainstream, trademarking the GDI name.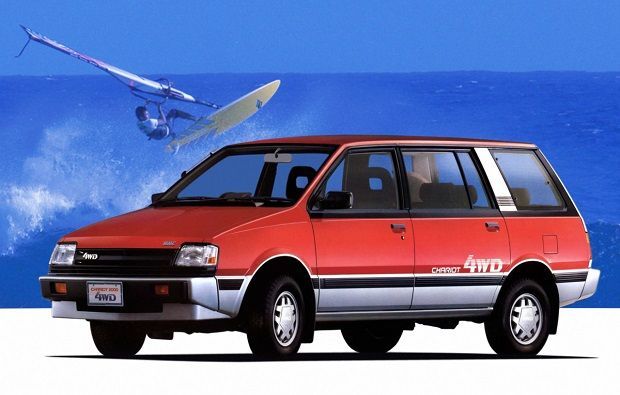 Renault prides itself for creating the MPV-genre with the Espace but one year before the first generation Espace made its debut, Mitsubishi was already selling the Chariot in 1983. It even had four-wheel drive. Beat that.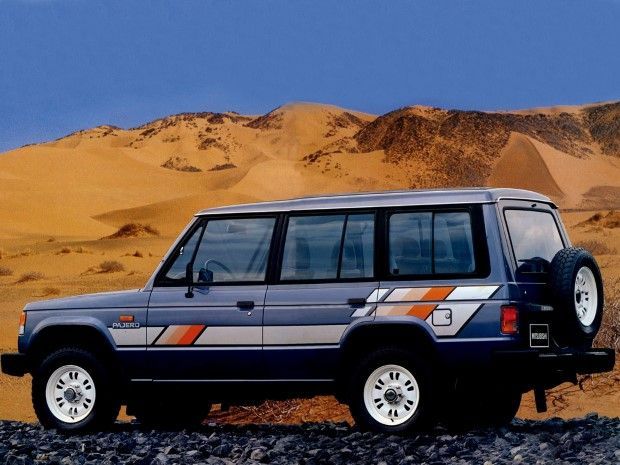 The popularity of SUVs these days can be traced back to the Mitsubishi Pajero. Yes there were 4x4 vehicles in the past, including the first generation Isuzu Trooper which debuted earlier, but the first Trooper had only 2 doors and weren't suitable for families while the Range Rover was too elitist. It was the Pajero that brought SUVs to the masses, and educated consumers on the benefits of a spacious go-anywhere vehicle that's comfortable enough for recreational use.
The last two decades haven't been too kind to Mitsubishi Motors, and the company appears to have lost quite a bit of confidence that it had in the past. Today, it's placed under the patronage of Nissan, and is part of the Renault-Nissan Alliance.
There are however still some bright spots for Mitsubishi Motors - 4x4 vehicles is one. In fact, Mitsubishi's forte in pick-up trucks is one of the motivating reasons behind the takeover.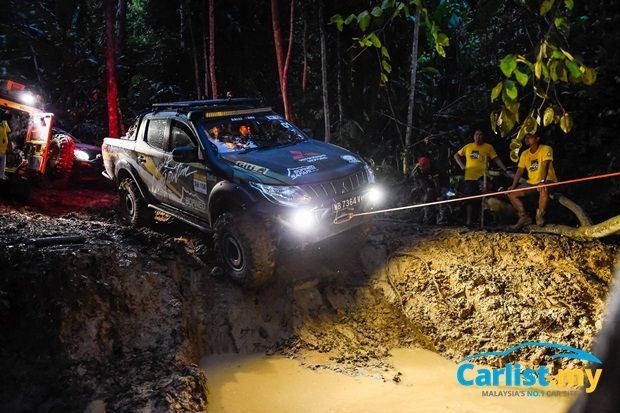 Don't Just Say It, Prove It – This Is How The Mitsubishi Triton Proves Its Worth
It is the hope of every late Gen-X/early Gen-Y petrolhead who grew up with Ralliart stickers, Jackie Chan movies featuring Mitsubishi cars, riding in our father's/uncle's Pajeros with 'Winner of Paris-Dakar Rally' spare wheel cover behind, to see Mitsubishi's three-diamond logo return to its rightful place.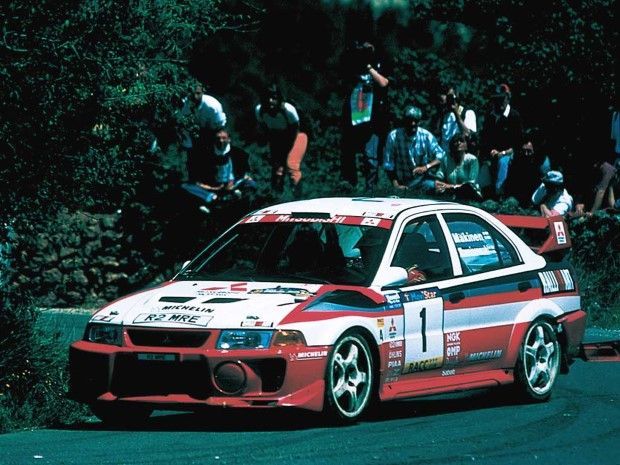 To paraphrase BMW's centenary celebrations tagline, here's to the Next 100 Years Mitsubishi Motors.
---
---
---
---
留言