Michelin Primacy 4: What Makes The Tyre Safe Even When Worn
汽车专题 Michelin Malaysia recently launched their new premium touring tyre, the Primacy 4. Premium touring tyres are made to deliver the most comfort (low noise emission, high impact absorption) as well as powerful braking and wet performance.
However, the new Primacy 4 tyres that replace the Primacy 3 ST have something truly special- wet braking performance that is better than competitors even when worn down after 80% usage. With this truly innovative breakthrough, Michelin created the catchy "Safe When New, Safe When Worn" tagline.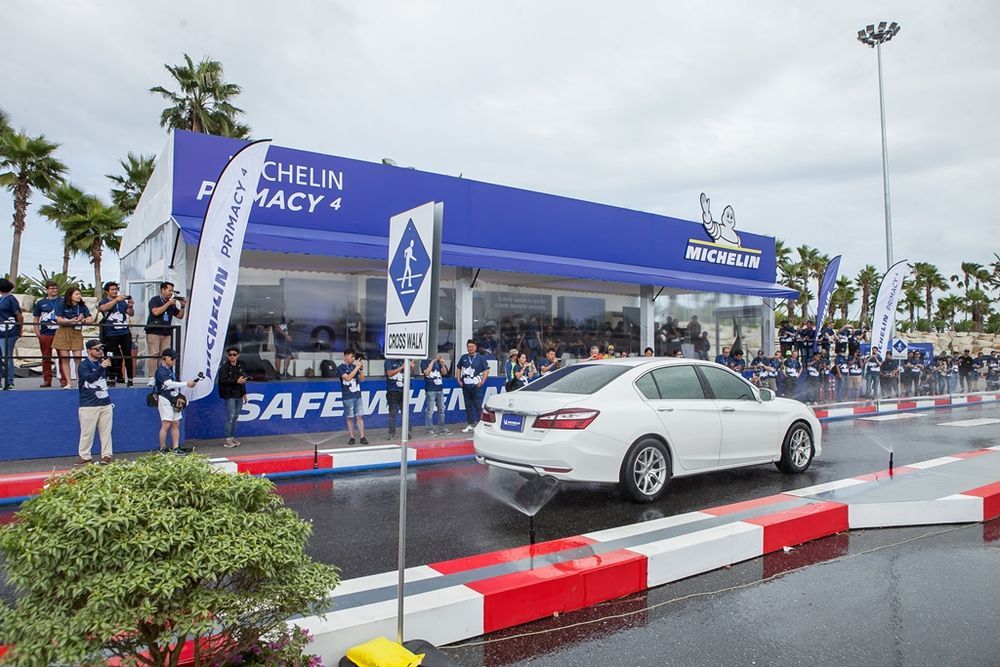 We take a more detailed approach to understand the innovation and technologies on the new Michelin Primacy 4.
Safe When New, Safe When Worn? So What Exactly Is Michelin Comparing?
In comparing tyre performance, independent technical service provider TUV Rheinland was appointed to perform the test with the tyre size 225/50R17 fitted to a 2017 Honda Accord.
The wet braking test involves the Honda Accord braking to a dead stop from a steady 80 km/h. The new Primacy 4, with 8 mm tread depth came to a complete stop 2.5 metres shorter versus other premium brands. No premium brands were disclosed, and the actual brake distance is actually an average reading from five different tyre brands.

The second test involves all tyres, Primacy 4 and competitors, scrubbed to only have 2 mm tread depth, simulating a worn tyre, but still within legal limits. Amazingly, the worn Michelin Primacy 4 requires 5.1 metres shorter distance compared to the worn premium tyres.
Michelin Primacy 4 performed so well that even when worn down, the braking distance still 1.8 metres shorter than some brand-new premium tyres.
How Did Michelin Engineer This Tyre To Perform So Well?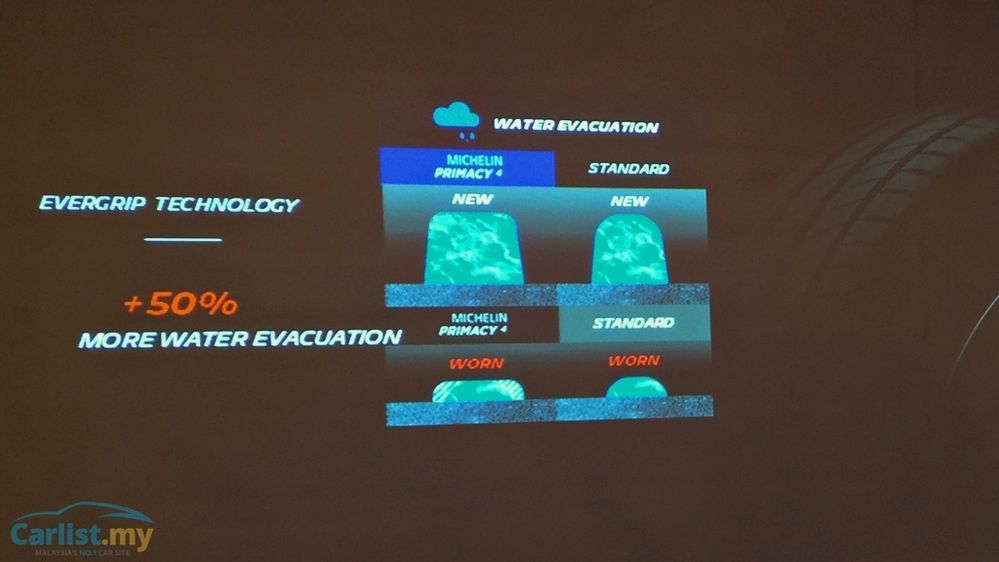 The secret to the amazing wet braking performance is the EverGrip Technology that features new sculpture on the new tread blocks. This design makes the tread blocks have squarer and less tapered grooves, providing plenty of water evacuation even when worn down. Michelin says this new groove design evacuates up to 50% more water compared to other worn tyres.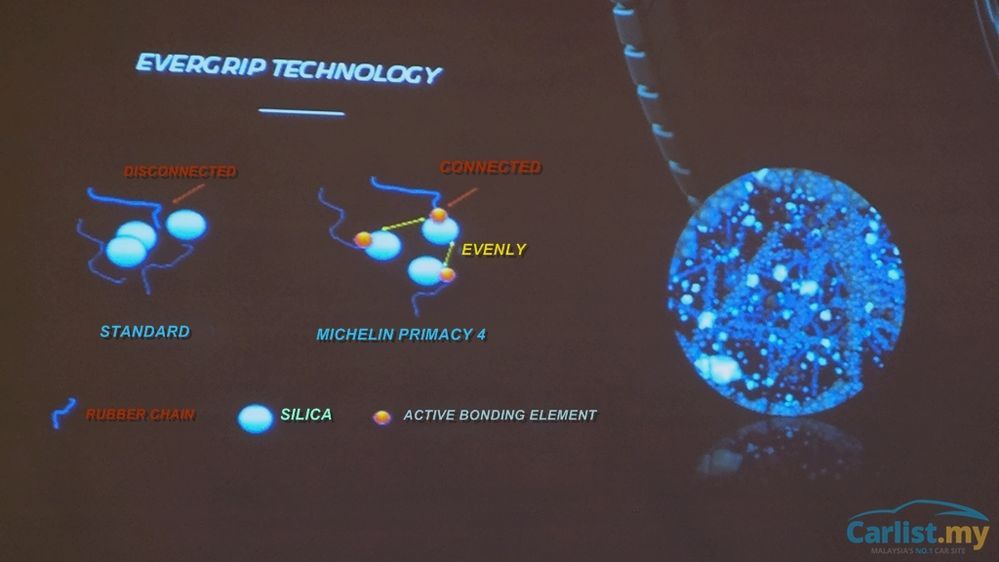 How the tyre interacts with the road on contact is also important, and that is where the term 'compound' is used. The compound, a mixture of plenty of chemicals, natural rubber, synthetic rubber, and silica in new Primacy 4 has Active Bonding Element to bond rubber chains and silica more evenly and more strongly at a molecular level.
The improved bonding after curing is the key factor in delivering more uniform energy dissipation upon contact with the road.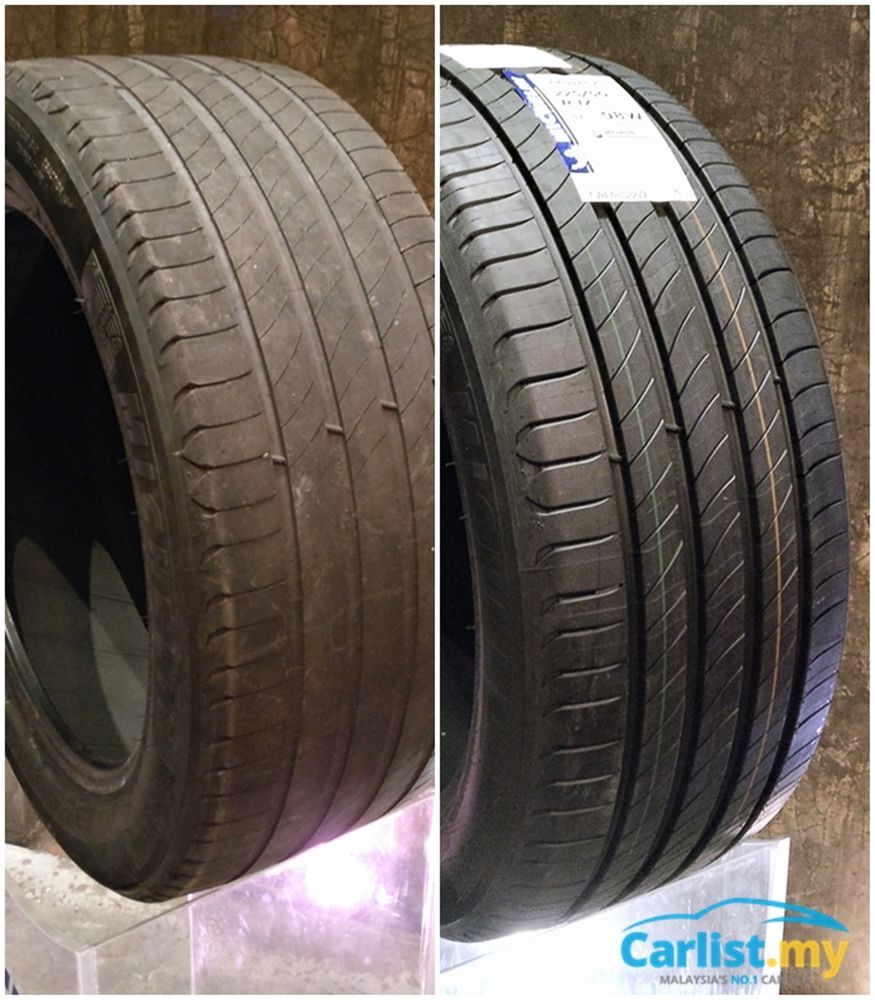 Looking at the sample of a worn Primacy 4 versus brand new on display, the sipes and grooves on the tread all remain visible and have sufficient depth to perform as designed.
Michelin is also using the Primacy 4 to educate road users on the worn tyre performance. Michelin believes that tyres should perform well throughout its tread depth, not just at the peak of it.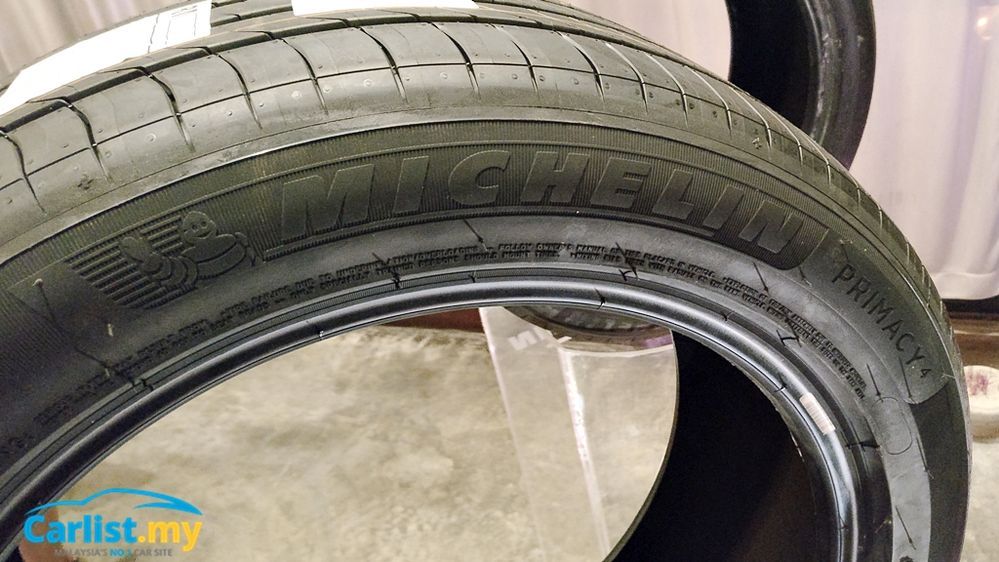 Majority of the new Primacy 4 tyres are produced in Thailand. Larger tyre sizes will come from China and Europe. Sizes at launch are listed as below, and Michelin Malaysia is planning to add the 15-inch and other sizes in phases starting next month.
16 inches, found on Honda Civic, Toyota Camry, Toyota Corolla, Lexus CT 200h, VW Jetta, Nissan Teana
205/55R16 91W
215/55R16 97W
225/55R16 99Y
205/60R16 92V
215/60R16 99V
225/60R16 98W
235/60R16 100V
205/65R16 95V
17 inches, found on Toyota Camry, Honda Accord, Proton Perdana, Honda Civic, Kia Cerato, Honda HR-V, Lexus IS 250, Subaru XV
215/45R17 91W
245/45R17 99W
225/50R17 98W
235/50R17 96W
215/55R17 94V
225/55R17 101W
235/55R17 103W
215/60R17 96V
225/60R17 103V
18 inches, found on Toyota Vellfire, Toyota Alphard, Subaru Forester XT, Nissan Elgrand
214/45R18 93W
235/50R18 97W
225/55R18 102V
---
---
---
---
留言