Proton to kick off NEV plans with MHEV followed by PHEV & BEV
电动车 EV Proton has showcased its timeline or roadmap in electrifying its offerings, beginning with MHEV followed by PHEV and BEV.
---
The implementation of this roadmap from Proton does not indicate any specific timing, but the message from the deputy CEO himself gave an interesting impression of Proton's future. A part of that statement went something like "a plan to synergise our EV industrialisation strategy with other brands in the Geely group".
First Proton mild-hybrid coming soon - X90?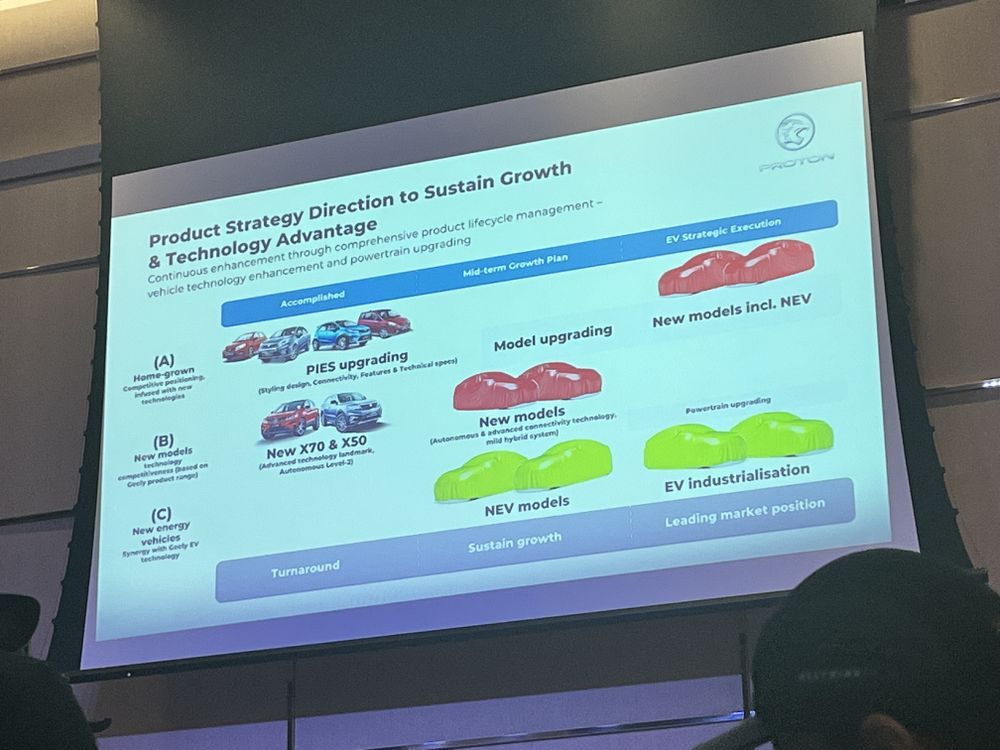 The first phase of the Proton NEV roadmap will start with a mild-hybrid model which will be paired with the introduction of the smart X1 EV. The latter is targeted to be officially available in the fourth quarter of 2023, but the brand's first MHEV? We have a feeling that it'll be the new Proton X90 and it'll be introduced within the first half of the year.
The seven-seater SUV has been spotted several times being tested on Malaysian roads. Featuring a 1.5-litre mild-hybrid three-cylinder petrol engine, it is said that the upcoming Proton X90 will churn out around 190PS and 300Nm of torque. Proton's deputy CEO did mention that a few things will happen in the next coming months, but the last one which happens to be May sounds about right to launch a brand-new model.
Proton to become a right-hand-drive hub for EVs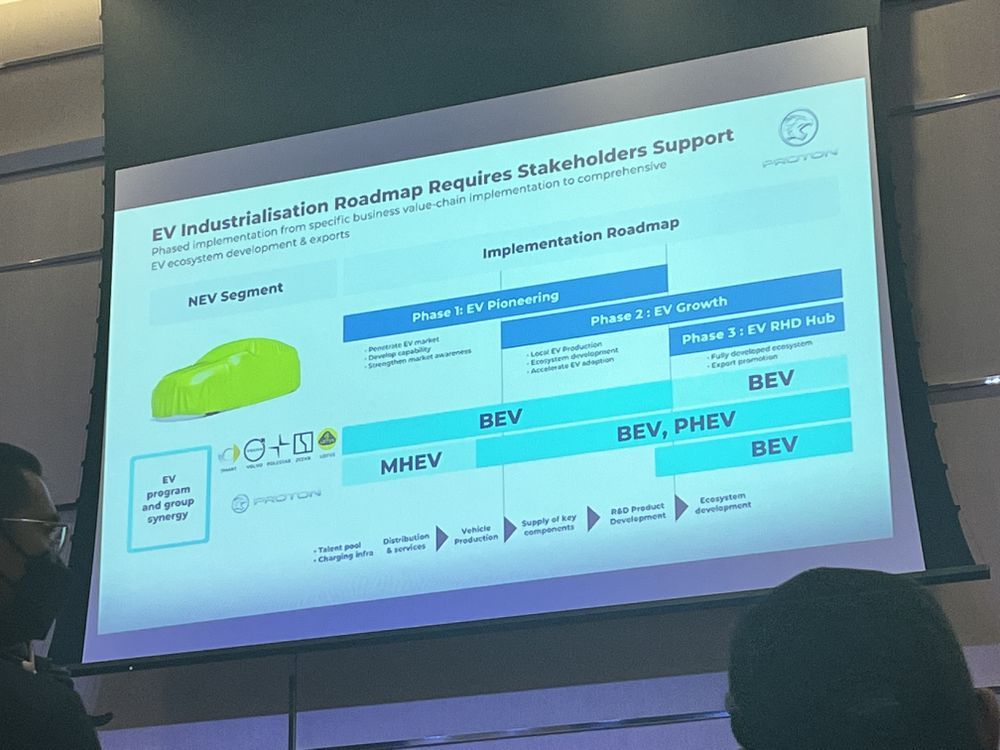 The roadmap of Proton's NEV plans is split into three phases - pioneering, EV growth, and lastly, EV RHD hub. New models and powertrains will be introduced within these timelines until the brand reaches its status as a true development and production hub for right-hand-drive EVs in the region.
Considering all the good things of being a part of the Geely group means that Proton will have first dibs when it comes to dealing with brands like Polestar and Zeekr, the one that still remains in our hearts is the imminent arrival of Lynk & Co into Malaysia. Only a few years away from 2025, folks.
---
---
---
---
留言