Review: Mercedes-Benz E300 Coupe (C238) – When Mid-Life Crisis Is Welcomed
评论 There comes a point in life when your kids are grown up and keeping that big family sedan might not be so important anymore. At the same time, the paradox of life also means that you can never have what you want.
When you were at the peak of your youth, when a sleek two-door coupe looks best on you, all you could afford was that cheap and embarrassing runabout. As your income rose, family responsibility came along. When you finally rid yourself of parenting duties and have reached the peak of your career, financial advisers talk you into fearing retirement. So now you have far more money than before, but you still can't indulge in yourself any more than when you were young and poor.
Such is the paradox that define most people's lives, at least for people who live according to the standards set by others. Life becomes something that takes more than it gives.
There is however, a simpler counterargument to that – why think about your fate at 75 when you can't even be sure that you will live past 50? There are ample scholarly materials on the sharp rise in stroke, heart diseases and cancer among healthy young adults.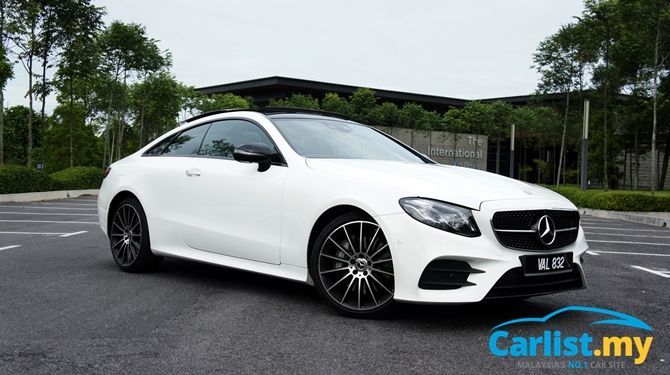 So what has all that has to do with this Designo Magno White E300 Coupe seen here? Simple it's a car for those who had just learned the true meaning of YOLO – you only live once – a bit later in their life.
Why do I mean by a bit later? Because with a starting price of RM 499,888, this is not aimed at the twenty-something crowd.
There's also a lower power output 184 hp E200 Coupe, which is priced at a more palatable RM435,888, also powered by the same four-cylinder 2.0-litre turbocharged direct injected petrol engine as the E300 but with a lower state of tune.
Overview
The E-Class Coupe is a four-seat, two-door grand tourer that goes up against the BMW 6 Series and the Jaguar F-Type. This all-new model is a big deal because it corrected the biggest criticism laid against the previous generation E-Class Coupe, which was actually a C-Class dressed up as an E-Class and was thus never considered as the real deal.
Thankfully there are no such pretensions with this all-new model as it's genuinely based on an E-Class sedan.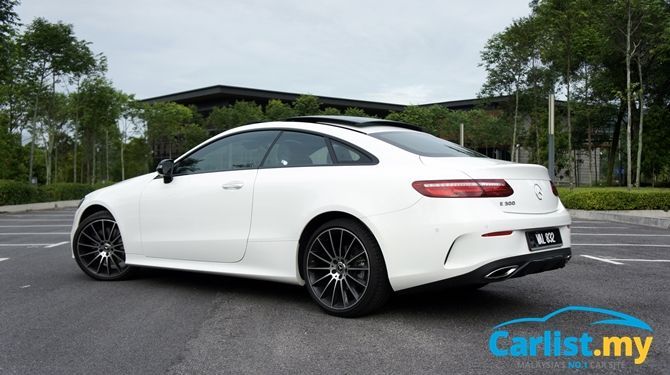 As far as factory warrantied officially imported vehicles are concerned, the E-Class Coupe's only real rival in Malaysia is the 3.5-litre naturally aspirated Lexus RC 350 (from RM 528,900), even though in terms of dimensions, the RC sits between the C-Class Coupe and E-Class Coupe. Likewise the Audi A5 Coupe, which is only available from grey importers.
BMW also sells the 6 Series Coupe but only upon special request, as is its price list. The four-door 640i Gran Coupe however is available for RM788,800 but of course that's not quite the same.
The Jaguar F-Type is supposed to be a class rival for the E-Class Coupe but over here, the 3.0-litre supercharged V6 Jaguar sells for about RM 900,000, putting it closer to a Porsche 911-chasing 5.0-litre V8 Lexus LC 500.
So if you want proper after-sales support, parts recall monitoring, 24-hour roadside assistance plus benefits of very attractive stepped financing or leasing options (you really need to find out what Mercedes-Benz Agility Financing offers), the E-Class Coupe is the most obvious choice.
Specifications for Mercedes-Benz E300 Coupe
Engine: 2.0-litre turbocharged four-cylinder
Power: 245 hp
Torque: 370 Nm
Transmission: Nine-speed torque converter automatic (9G-Tronic), rear-wheel drive
Safety: Six airbags, electronic stability and traction control, ABS with Brake Assist
Price: RM 499,888 without insurance (RM 534,888 for Edition 1)
Origin: Fully imported from Bremen, Germany
Exterior
It's a looker. Yes, styling is subjective but we have to wonder what kind of a person must one be to dislike the E-Class Coupe's beautiful lines?
The biggest challenge in designing a coupe off a sedan's platform is that the constraints in packaging and the need to use common parts will more often than not, result in a compromise, nothing more than a sedan with the rear doors looped off.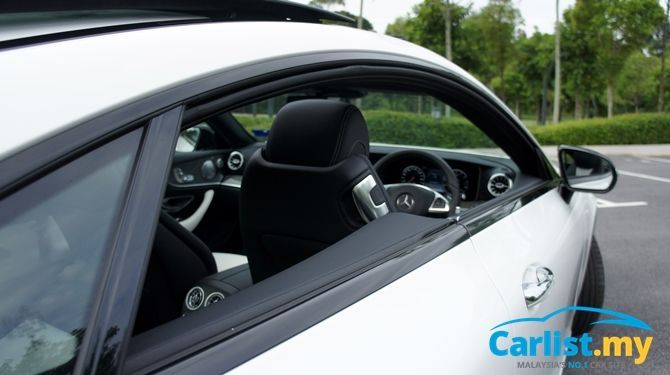 Mercedes-Benz however, have done an excellent job on all their recent coupes, from the C-Class to S-Class. They retain their respective model lines' identity but have rear-halves that set them apart as unique, uncompromisingly stylish coupes.
This particular example seen here is a limited volume Edition 1 model, one of only 555 units in the world, goes for an even higher RM 534,888.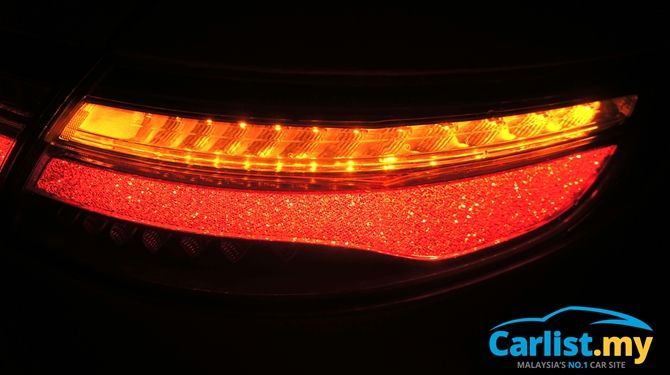 The rear LED tail lights are unique to the coupe and not only does they feature jewelry-like details, but the LEDs have been programmed to give an animated display every time the car is locked and unlocked. The Multibeam LED headlamps also give off blue hues everytime you unlock the vehicle.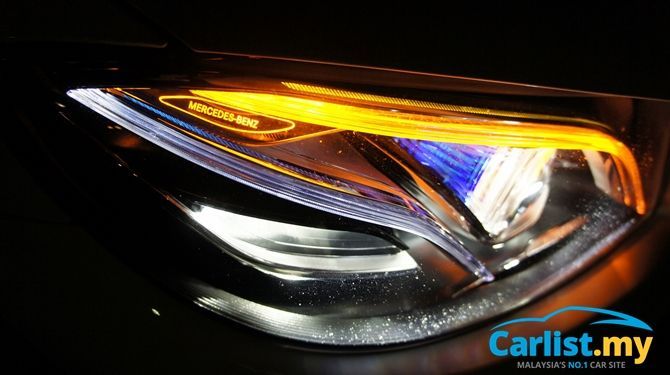 The doors are pillarless and the windows retract fully, giving it a very clean side profile.
Interior
Inside, the cabin is as what you would expect from any high-end E-Class. The model we tested had AMG Line interior, which features metal-weave and piano black trimmings around the dashboard, two-tone Nappa leather seats and Nappa leather-wrapped steering wheel.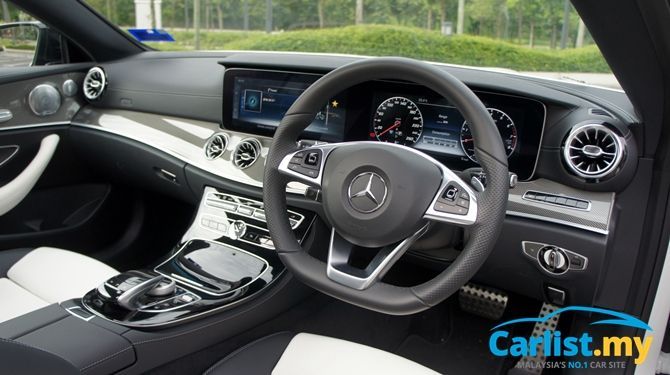 Like many high-end Mercedes-Benz, the E300 Coupe is best enjoyed at night, when the full effect of its selectable ambient lighting colour comes into play. Many premium cars have ambient lighting but none can execute the finer details of manipulating the interplay of lights reflecting over the cabin's surfaces as well as Mercedes-Benz.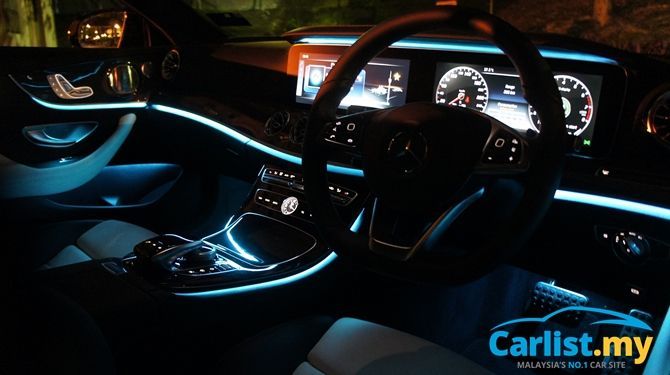 The rest of the cabin, including the fully LCD instrument panel, infotainment, controls and switches are as what you will get in an E-Class sedan, which means good tactile feedback on everything that you can touch and feel, but poor user friendliness on the COMAND system's user interface.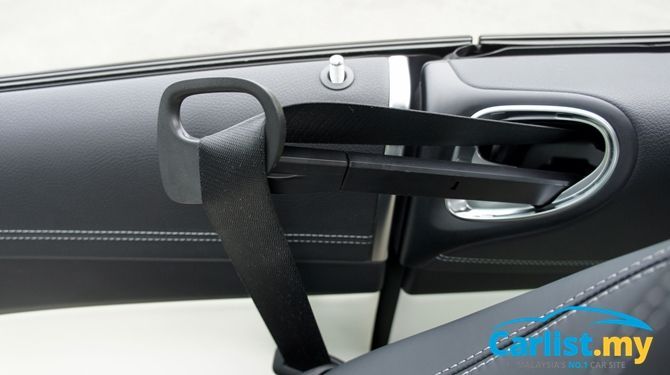 This being a coupe, putting on the front seat belts can involve a bit too much body twisting for a forty or fifty-something year old owner's body so Mercedes-Benz have made the task easier with a power-operated seat belt extender.
Driving performance
It's a cruise ship with wheels, which is both good and bad, depending on what you expect from the car. The keen driver in us was not too impressed with it and by our standards of judgement, the smaller but more expensive bi-turbo V6 C43 Coupe is a much better buy; it handles better and rides more comfortable too.
But we also acknowledge not everyone is as keen as us in chasing the tarmac dragon's tail and as a grand tourer, the E300 Coupe makes for a respectable presence on the highways.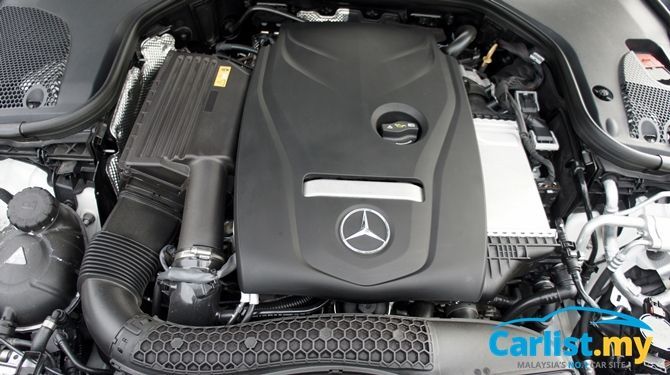 The torquey turbocharged four-cylinder delivers effortless performance, and throughout our drive, there was hardly a moment where we pushed the throttle pedal past 50 percent travel. Why be in a hurry like the proletariat class? When you are in something this stylish, you are in your own hedonistic world and that also means not having a care of the grouses of the working class who are always in a hurry.
Emotionally, we would prefer to have the knowledge that under the bonnet is a six-cylinder rather than a four and that's also part of the reason why we prefer the C43. Keen drivers will prefer big engines on a smaller car, but to be honest, it's more about prestige rather than a lack of refinement from the E300's four-cylinder.
The chassis setup and the width and length of this car also means that this is not something that you want to hustle with, but to waft along with a dignified elitist character.
Comfort
This is where the E300 Coupe was rather disappointing. For a grand tourer that wears the three-pointed star, it was surprisingly off the mark when it came to comfort.
The Agility Control adaptive suspension has passive selective functions but don't confuse this with driver-selectable modes, because it has none. It rides 15 mm lower than the sedan and the damper settings are continuously adjusted depending on driving conditions but the driver has no control over it.
Despite the fancy setup. The ride was rather harsh, which we suspect was due to the ultra-thin 35-series run-flat tyres wrapping around the huge 20-inch AMG wheels. They look good but the compromise in ride comfort doesn't justify it. We believe that the cheaper E200 Coupe, with more reasonably sized 18-inch wheels, might ride better.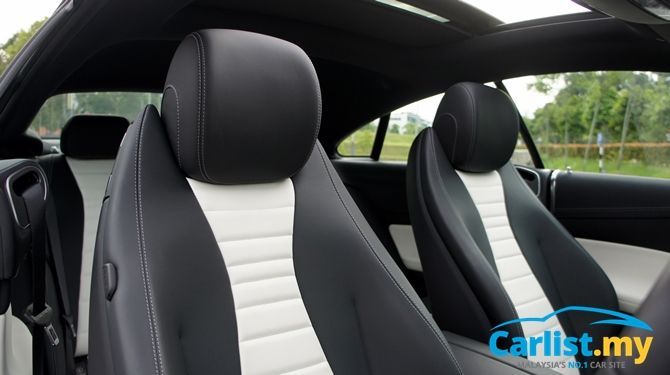 Then there was the seats. Despite the Nappa leather wrapping on the Sports Seats, the seats' odd contours just don't provide good enough support across all pressure points. And since it's not perforated, we found our backs sweating more. The experience wasn't quite what we had expected from a Mercedes-Benz of this range.
On the upside, since this is a low-volume, by order only model, buyers can customize it and we recommend paying extra for a set of more supportive Active Multi Contour seats.
The rear seats are quite spacious by coupe standards. Legroom is decent enough for adults while exit and entry in't too difficult.
Once again, we find ourselves pining for the C43 Coupe, which despite having a racier AMG image, is the more comfortable car than this E300 Coupe.
Fuel economy
If you have to know, the four-pot lump under the bonnet drank an average of 8.1-litre/100 km after covering a distance of over 750 km, with a good mix of urban traffic and clear highways. Pretty impressive for something that pumps out 245 hp.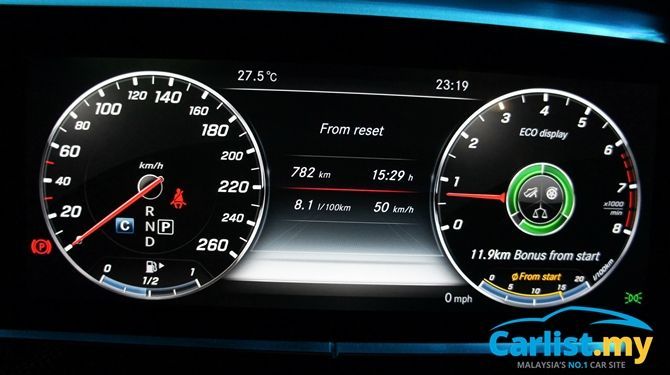 Conclusion
This is a car that you buy for its looks more than anything else and on that basis, we say that the cheaper E200 Coupe (from RM 435,888), which looks just as good but should ride more comfortably on its more reasonable sized 18-inch wheels, is the better buy.
If you have to have the E300's additional 61 hp/70 Nm, we recommend that you stick to the smaller 18-inch wheels and pay extra for the more comfortable Active Multi Contour seats. As mentioned earlier, the E300 Coupe is unlike a regular E-Class Sedan and is ordered only upon request so you can customize it to your liking.
---
---
---
---
留言