Toyota Vios 2019- How Much Has It Improved Vs Honda City?
购买指南 The current generation Honda City (GM6) has been a sales hit since its launch in 2014. A facelift in 2017 that increased standard specifications and reduced prices further pushed its market leadership in the non-national sedan segment in Malaysia.
It's key rival, the Toyota Vios, has now been refreshed with more standard features together with more advanced safety features. We take a look at how the top two sedans fare against each other in equipment levels.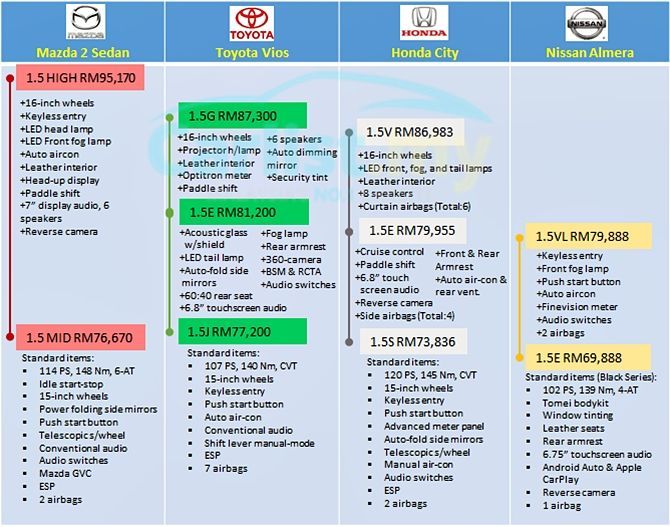 The entry variant Toyota Vios 1.5J has increased its basic specification level that focuses on safety. Standard safety features now consist of seven airbags (including driver's knee airbag) and its Vehicle Stability Control (VSC) now also offers a Hill-start Assist Control (HAC) feature.
The Honda City 1.5S, Mazda 2 Mid-Grade, and Nissan Almera VL only offer two front airbags.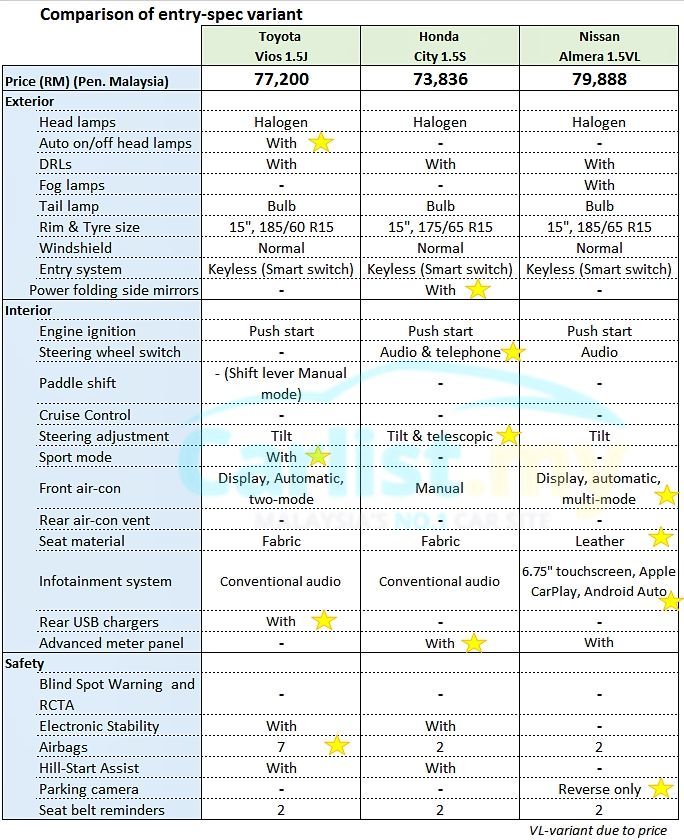 Given that the Honda City 1.5S is a good RM3,364 cheaper than the Vios 1.5J, it also offers better specification value compared to the aforementioned main competitors.
The Honda City 1.5S comes standard with more engine power, a better-looking meter panel, automatic-folding side mirrors, steering wheel audio switches, and a steering column with telescopic adjustment function.
The updated Vios 1.5J meanwhile has automatic on/off head lamps with follow-me-home function, automatic air-conditioning system, USB charging ports for rear passengers, and a manual mode for the CVT-automatic transmission at the shift lever.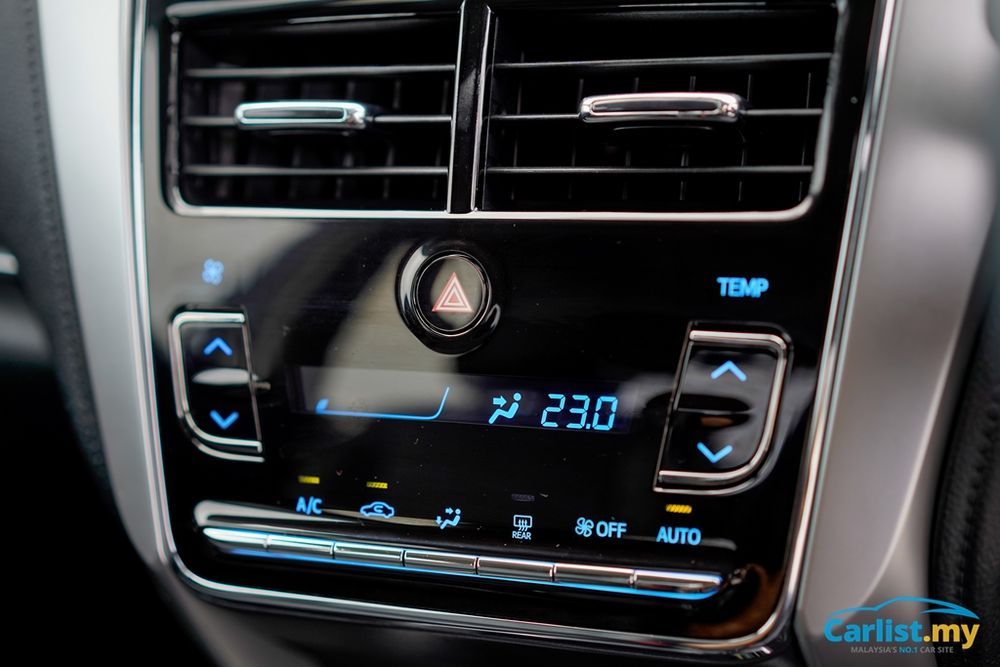 One feature that still faithfully stays in the Malaysian specification Vios is the number of modes in the air-conditioning system. Even when fitted with an automatic climate control system, the air-conditioning system is only limited to two direction modes- face and a mix of face-and-foot.
This means the Vios still does not offer a front demister function, something which some drivers appreciate when their front windscreen mists up during the wet season with cool temperatures.
However, for just a mere RM4,000 more, upgrading from the J to the Vios 1.5E gets you a whole lot more niceties. Additional features include: side mirrors with power folding function and indicators lamps, front fog lamps, LED tail lamps, panoramic view camera, blind spot monitoring, display audio system, and rear armrest.


Click here for the Vios 1.5E photo gallery
The interior is also brightened up by silver trimmings on the air-conditioning vents and shift lever surround in piano black finishing.
This variant should also be quieter too thanks to the fitment of the front acoustic windshield that cancels out exterior noise.
Let's take a quick look at how the Vios G compares to the City V and Mazda 2 High-grade. A high percentage of buyers now opt for the top-variant due to the small differences in monthly repayments.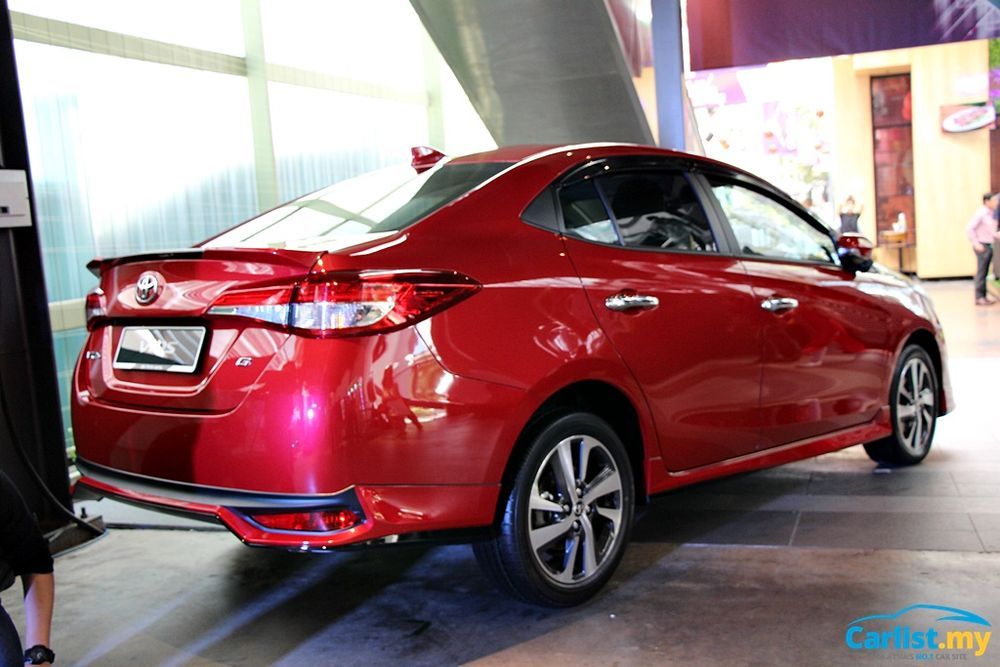 Four items that stand out in the all-new Vios G-variant are the auto dimming rear view mirror, acoustic glass windshield, panoramic view camera, and blind spot monitoring with rear cross-traffic alert (the last three are already available in the E-variant).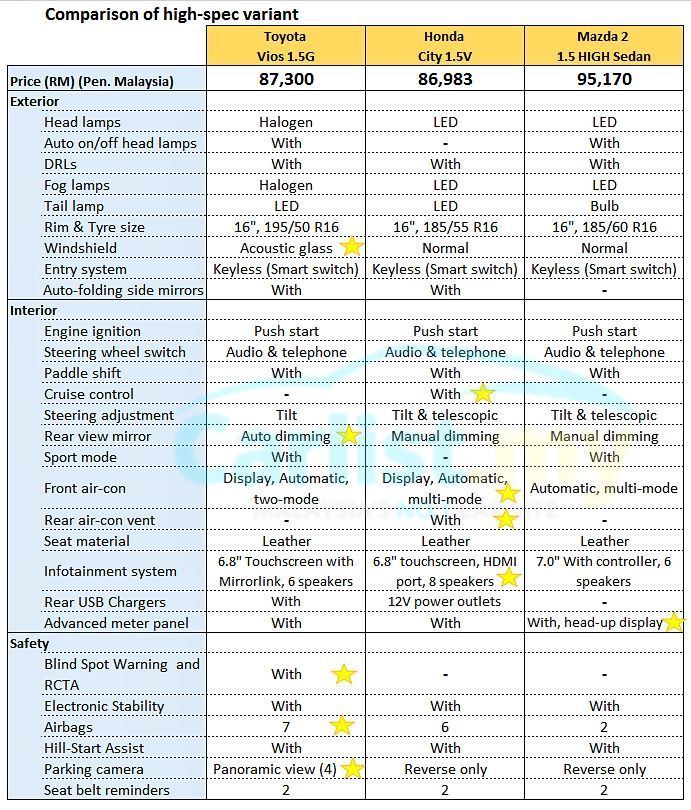 Note that none of these are available in any of the competitors, placing the all-new Vios well ahead in interior features.
The Honda City V meanwhile is the only vehicle in its segment to offer cruise control, rear air conditioning vents, and highest audio speaker count of eight. The Honda City V (as well as Mazda 2 High-grade) also shines ahead with its LED head and front fog lamps, both which are traditional halogen bulbs in the Vios G.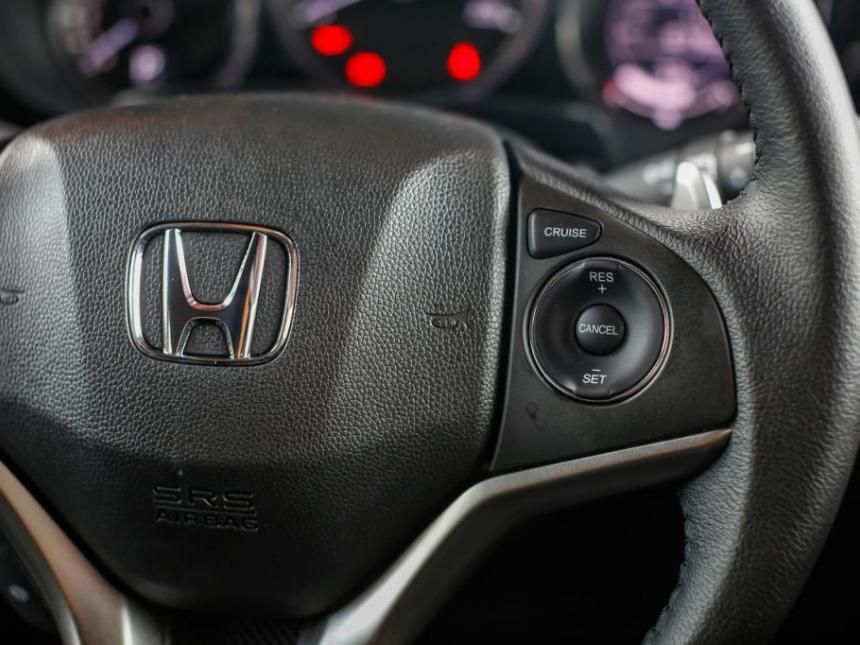 The Mazda 2 High-grade carries the highest price tag (RM95,170) due to the fully-imported sourcing, which does not enable the product to enjoy the tax incentives that encourage local assembly. Bermaz Malaysia, however, provides some value to new owners by taking care of the scheduled maintenance (labour, lubricant, and parts) for up to five years or 100,000 kilometres. The warranty coverage mirrors that said time span and mileage.
Given a budget of RM80,000, the Vios 1.5E offers the most complete package, covering style, safety features, as well as comfort features.
In terms of warranty coverage, both the Vios and City have the same 5-year, unlimited mileage coverage. Honda has also reduced the cost of ownership by providing free labour charge at six pre-determined service intervals.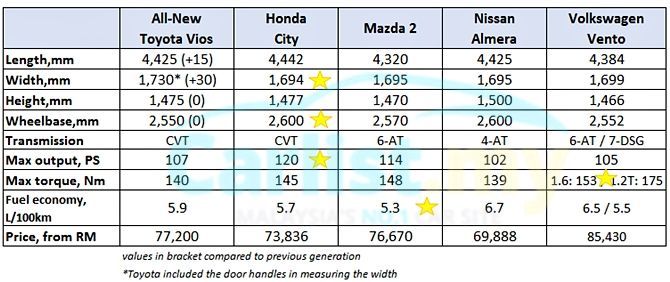 All vehicles also have varying differences in driving experience. The all-new Vios has the quietest cabin in the segment in our opinion, while the Honda City feels most spacious and responsive.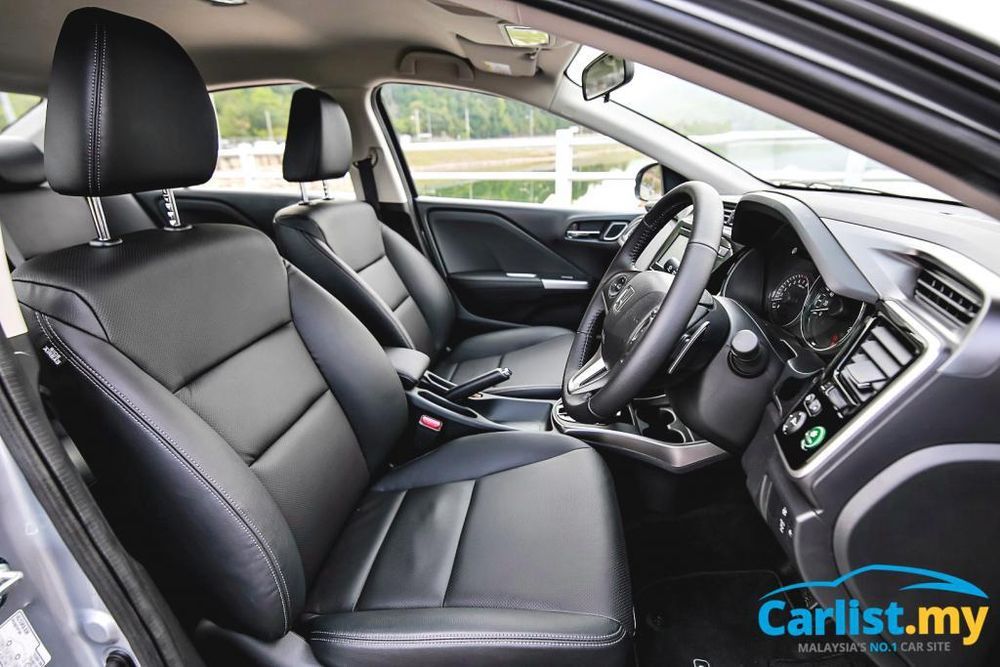 The Mazda 2 is the most engaging to drive but the lack of interior space is a major setback.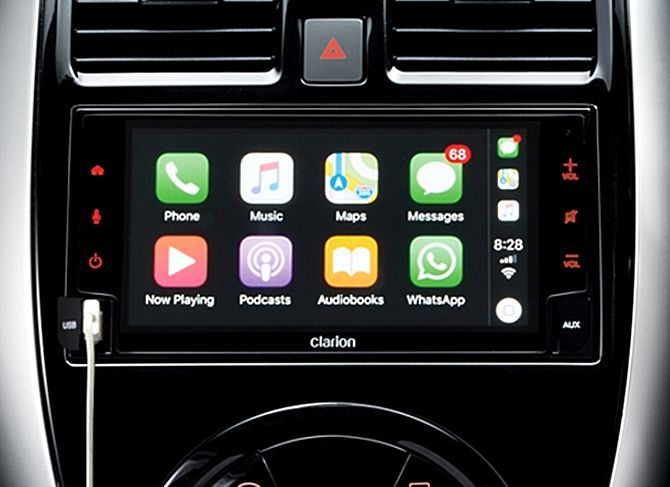 Meanwhile, the Almera is the only B-segment sedan that offers Android Auto and Apple CarPlay connectivity at this price point (VW Vento has it too, but it is priced from RM85,430), but lacks many modern active (no ESP) and passive safety features (1 airbag). The powertrain is also the least efficient, in power maximum outputs as well as fuel consumption.
Learn more about the:
---
---
---
---
留言