2015 BMW 520d Sport Review – Far From Being Outclassed
评论 It has been five years since BMW's F10 5-Series first appeared on our shores, and if I'm honest, the big 5 is growing long in the tooth with the odd wrinkle cropping up in its eyes. The mid-life facelift didn't alter its looks drastically either as BMW's designers merely gave it intense new full-LED headlights, sharper kidney grilles, and slimmer LED lighting elements in the taillights. But in today's mid-sized premium car market, does the facelifted 520d Sport have anything to offer?
Key Specs: 2015 BMW 520d Sport
Price: RM354,800
Engine: 1,997cc 4-cylinder turbocharged, diesel
Max Power: 190hp @ 4,000rpm
Max Torque: 400Nm @ 1,750 – 2,750rpm
Transmission: 8-speed automatic, rear-wheel drive
Acceleration (0-100km/h): 7.7 seconds
Top Speed: 233km/h
Rated Fuel Consumption: 4.1L/100km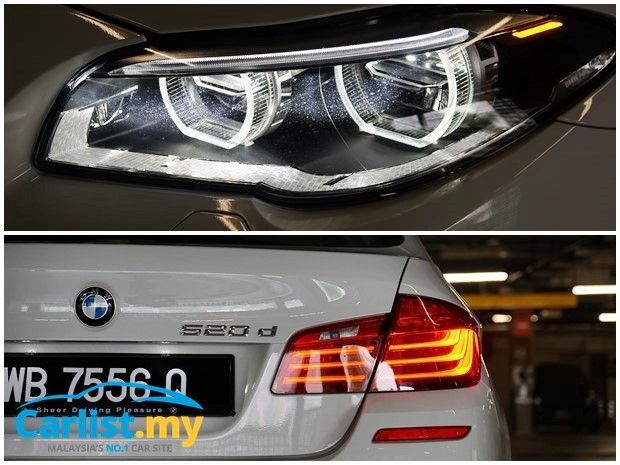 To understand where I'm coming from on this review, I have to wind the clock back a few years, to my days as a university student when I was lent the family 1989 BMW E34 520i. As far as a car for an undergrad, the 5-Series was far from being the most exciting car to drive.
With a relatively small 2-litre inline-6 engine which produced around a hundred horsepower, the 520i was exactly a hundred horsepower short of being able to move briskly. Even the average Myvi could easily outrun it at the traffic lights.
It had a rock solid body, which made it incredibly heavy, and its puny engine meant that I couldn't go very far on a full tank, nor would my measly allowance allow me to top it up often. Not that I could drive it very far either, since it had a clutch pedal as heavy as trying to squeeze water from granite.
But you know what? I absolutely loved it.
Sure it might be shamed by a Myvi at the lights, but around 90km/h – when the Myvi driver is wondering if their car had turned into a plane – the 520i barely bats an eye, nor does it at 120km/h, or at 150km/h either. And despite not having much power, it had a fine chassis that gave it the agility of a small-sized hot hatch, while delivering the comfort and refinement that is expected of a German sedan of its status.
And to me, that is BMW. It is making ordinary cars that are splashed with little touches and character that make drivers smile. Never mind the praise afforded to their M cars. BMWs at their best were often found in their normal, day-to-day cars.
And it is the same sort of magic you find in the 520d.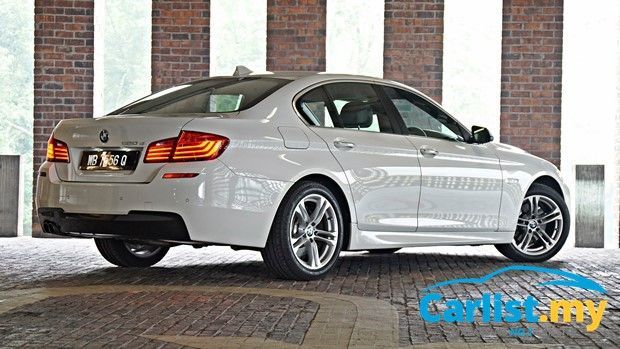 Its 2-litre turbocharged diesel engine doesn't boast high horsepower figures, 190hp to be exact. But with a precise steering, taut suspension, easy to modulate brakes, and a rather communicative chassis, the 520d is great fun to drive. Even being six years of age, the competition hasn't matched the 5-Series when it comes to its finesse as a driver's car, as it shines on any sort of road that would even frustrate its peers.
Not to mention the adaptive dampers that is fitted to the 520d provides an expectedly soft ride in 'Comfort' with an added cushiness in 'Comfort+', whereas it can be nice and firm in the 'Sport' and 'Sport+' modes.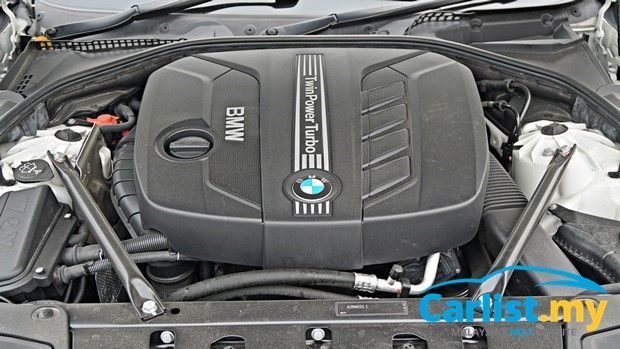 Nevertheless, you certainly wouldn't find the 520d struggling to haul its own weight around. With 400Nm served up from 1,750rpm, acceleration in the 520d feels brisk and it piles on speed with sublime ease. There isn't anything the 520d isn't capable of, thanks to the use of its refined 8-speed automatic transmission. The 520d can get from 0 to 100km/h in 7.7 seconds, cruise effortlessly on the motorway, while returning a fuel consumption of 8.2L/100km over a weekend of driving.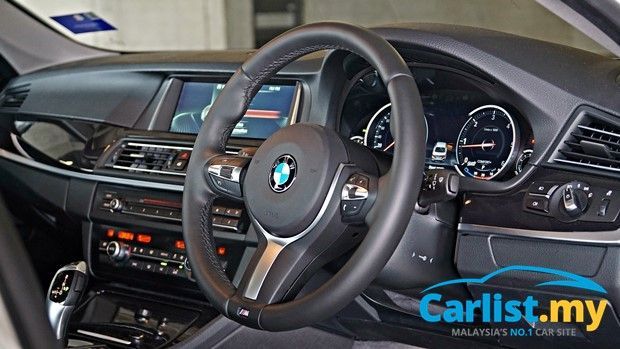 What About the Interior?
One criticism that is often levied on the 5-Series is when it comes to its interior furnishings, which in the case of the facelift 5-Series, still holds true. In terms of space and practicality the 5-Series won't be setting any examples. You won't find a cup holder large enough for a 1-litre bottle, nor enough space to empty the contents of your pockets into. And the high and fat centre console restricts front legroom. Not to mention the rear legroom is adequate for its class, rather than being indulgently vast.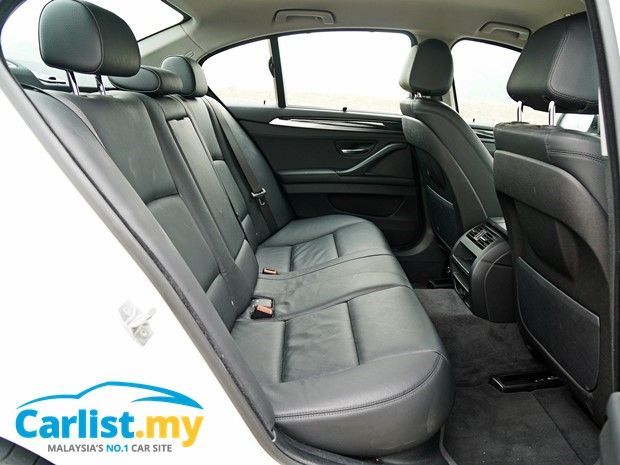 That being said, if you are going to find yourself in the driver's seat most of the time, there is no better place you would rather be. It isn't just the massive centre console that is slanted towards the driver, or the placement of all of its switches, buttons, and control knobs being exactly where you would expect it to be, that is deserving of praise. It is all the little details that went into making it focused on the driver.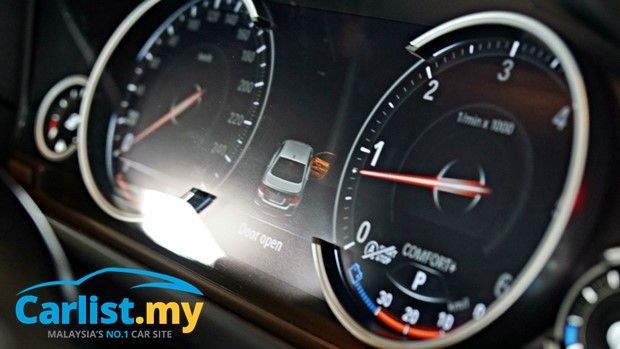 The biggest change in the cabin of the facelift 5-Series is the large 10.25-inch TFT cockpit screen, which replaces BMW's traditional bank of analogue dials. The new system is able to display three different dials according to the selected Driving Experience Control mode. In its two 'Comfort' modes, the screen will display the classical BMW analogue dials.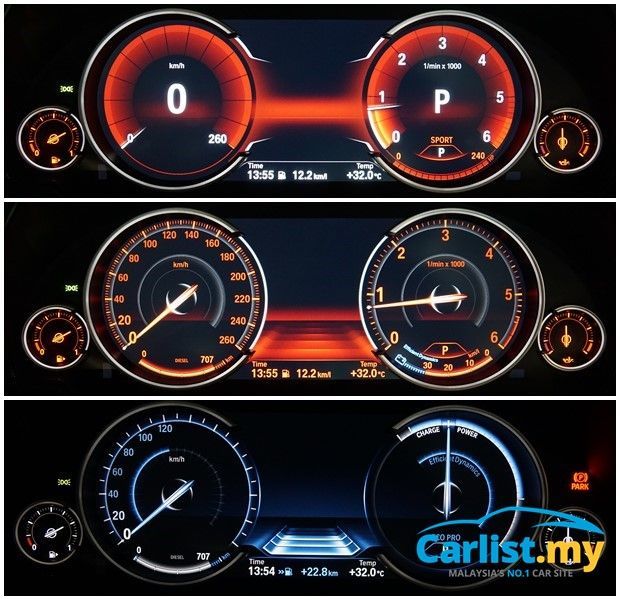 However in the two 'Sport' modes and the 'ECO PRO' mode, the system will display a set of dials where its graphics and information relayed has been designed to maximise its readability for the driver. In 'Sport' and 'Sport+' mode the dials turn to a racy red on black theme, with a huge speed readout and gear indicator with a small power output meter. As for 'ECO PRO', the rev counter becomes a huge EffiicentDynamics display, which has been optimised to make it easier for drivers to balance the drivetrain's efficiency and power.
It can be argued that BMW's new cockpit display system doesn't make full use of having a full LCD display – instead lazily sticking to different interpretation of the same traditional dials. But the greatest challenge in designing a digital interface is exercising restraint. Everything here is displayed in a clear, simple, and elegant manner that is easy to understand, be it when you are waiting at the lights or flying at the horizon at 200km/h.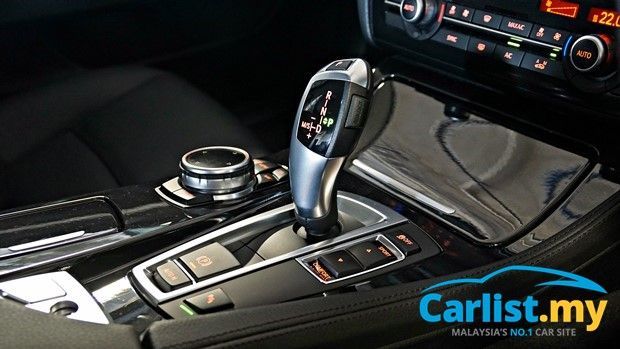 The iDrive system too, which to me is still the best infotainment control system in its class for its elegant simplicity and intuitive navigation, has been improved in the facelift with the addition of a hand-writing recognition feature that is integrated into its controller. The new feature facilitates for quick and easy searches for its navigation and phonebook functions.
How Does It Compare?
Since this is the 520d we are talking about, there is only one competitor that is comes to mind, and that is the diesel-powered Mercedes-Benz E300 BlueTEC Hybrid. Considering that it is riding on Malaysia's hybrid incentives, Mercedes' locally-assembled diesel hybrid has the upper hand here, with more features crammed in all topped off with an attractive price tag of RM338,888. But the more I reacquainted myself with the 5, the more comparing the two diesel-powered Germans turned out to be an apples to oranges comparison.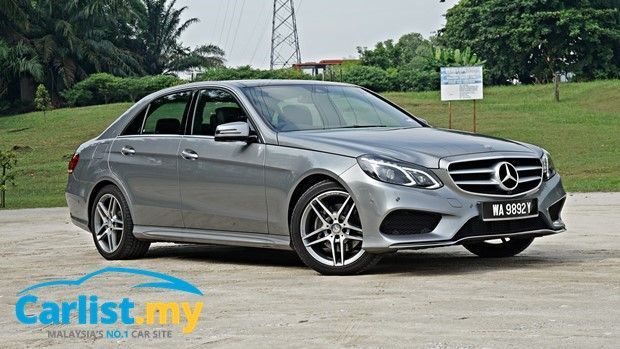 The diesel hybrid from Mercedes-Benz is quicker from 0 to 100km/h, more efficient, more refined on the move, and better equipped, with Collision Prevention Assist thrown in. If you also have a chauffeur on your payroll, it the E-Class is the better choice here as it offers more space in the back, which is made better with the inclusion of rear-seat entertainment systems.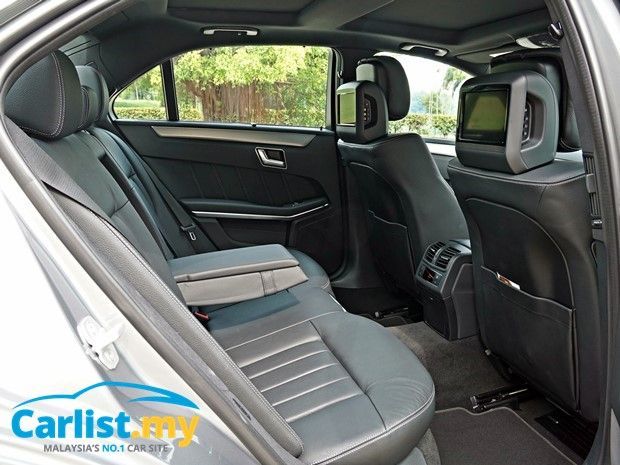 But to the drive, the E300 BlueTEC Hybrid isn't quite as good, as it doesn't feel as planted or as sharp as the 520d. Furthermore with its tiny battery, you won't be able to travel far or long without the diesel engine kicking in often on the daily commuting grind. And since this is a hybrid, the annoying automated stop/start system cannot be turned off in stop-and-go traffic, and you are left with guessing when the engine will erupt into life, interrupting the silence of the cabin.
As odd as it sounds, with its 18-inch AMG rims, the E300 BlueTEC Hybrid has a surprisingly poor damping on poorly surface roads, as compared to the 520d with its 18-inch rims. Where the 520d delivers a more sorted and consistent ride, the soft suspension paired with the low profile tyres of the big Merc delivered a ride quality that was unsettled.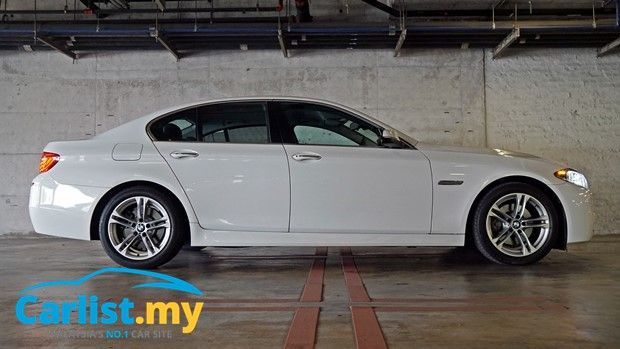 Conclusion
From a driver's perspective the 520d is still the pick of the bunch. It might not be big on practicality, and it doesn't have some of the new driver aids its competitors have, but everything you need and expect of a car of its class is here. Just as my experience with my old 520i had taught me, the 520d doesn't need a whole list of fancy features or huge power reserves to impress. It just needs to be a car that does handling finesse and driving pleasure best for those who still desire to take the wheel themsevles, and five years on, it still doesn't disappoint.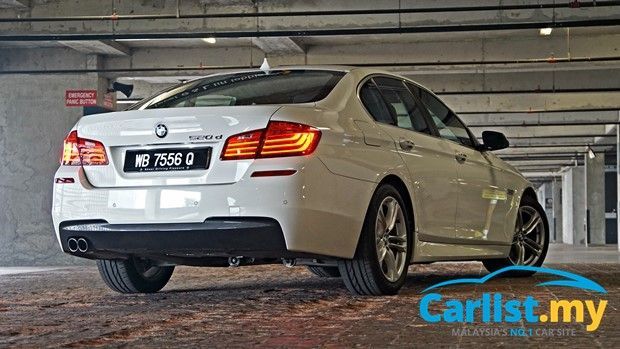 ---
---
---
---
留言