2015 Lotus Evora 400: Fastest, Most Powerful Production Lotus Ever
所有资讯 This is the new Lotus Evora 400 and it is the fastest and most powerful production car that the Norfolk-based company has ever produced. However, the differences between this and a regular Evora is beyond the cosmetic kind as two thirds of it is new as you shall now find out.
Firstly, the mid-mounted 3.5-litre supercharged and charge-cooled V6 engine now produces 400 hp, a mighty 55 hp jump from the run-of-the-mill Evora S. Torque figures have also been increased to 410 Nm. If you opt for the manual transmission (available in automatic as well), a limited slip differential comes standard along with it. Acceleration to 100 km/h is completed in just 4.2 seconds.
A new aluminium chassis underpins the Evora 400, incorporating a new interior. Outside, significant changes to the front and rear of the lightweight composite body add to the performance enhancements as well.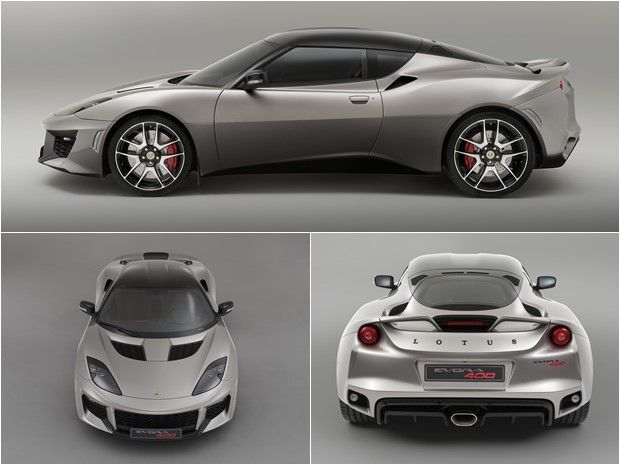 At the front, the new bumper has larger cooling intakes and daytime-running lights. Moving on to the rear, a rear diffuser and three-element rear wing helps with the aerodynamic performance.
Providing the stopping power comes in the form of larger, more powerful, two-piece, cross-drilled and ventilated brake discs – 370 x 32 mm front and 350 x 32 mm rear. Just beyond them are lightweight forged wheels – 19-inch on the front and 20-inch on the rear. Those wheels are not only lighter by 3.3 kg than those on the previous Evora, but are now wrapped in Michelin Pilot Super Sport tyres as well.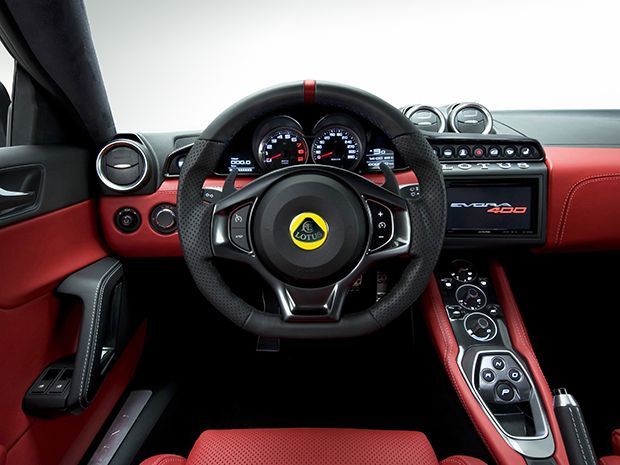 The Evora 400's vehicle dynamics is controlled via a driver-selectable switch, which allows the driver to select between Traction slip thresholds ('Drive', 'Sport' and 'Race' settings).
The revised chassis also showcases a reviser interior as well. Lotus say the high-tech aluminium bonded and extruded chassis has been redesigned to improve both entry to and exit from the new Evora 400 cockpit.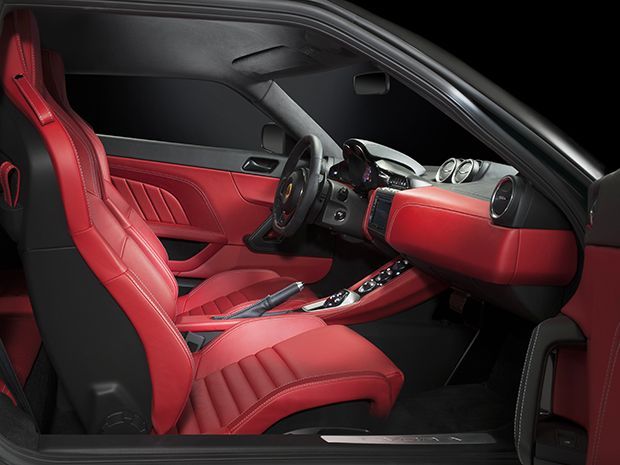 With the focus on performance, the front seats are each 3 kg lighter and the rear ones shed 3.4 kg as well. Trim options range from Alcantara to Scottish leather and the lightweight forged magnesium steering wheel with red position stripe along with the revised instrument cluster add to the performance-focused nature.
Combine all the above elements, the Lotus Evora 400 laps the Hethel test track a good six seconds faster than the previous model.
---
---
---
留言