2017 Honda Jazz Hybrid Previewed In Malaysia
购买指南 Eight months ago, we've reported the all-new Honda Jazz and City Hybrid are still on the plans for Malaysia. Today, at the opening of the 2016 Malaysia Auto Show, Honda Malaysia has partially pulled the covers of the upcoming Jazz Hybrid.
Although the car is heavily disguised, the silhouette clearly suggests that beneath the camo material is a Honda Jazz.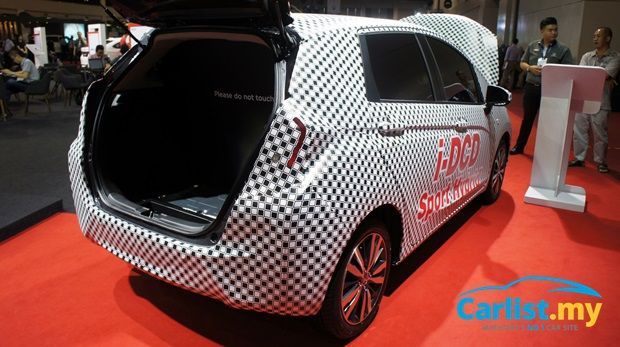 Sources have suggested that like the previous generation Jazz Hybrid, this all-new Jazz Hybrid will be locally-assembled at Honda Malaysia's plant in Pegoh, Melaka.
Unlike the previous generation mild-hybrid Jazz Hybrid , this all-new model is a full-hybrid, meaning that it is capable of doing standing-starts by using electric power only for smoother driving in stop-go traffic.
Honda has yet to officially commit to a timeframe for the all-new Jazz Hybrid's introduction in Malaysia, but we believe think it is reasonable to expect the car to be launched here in mid-2017.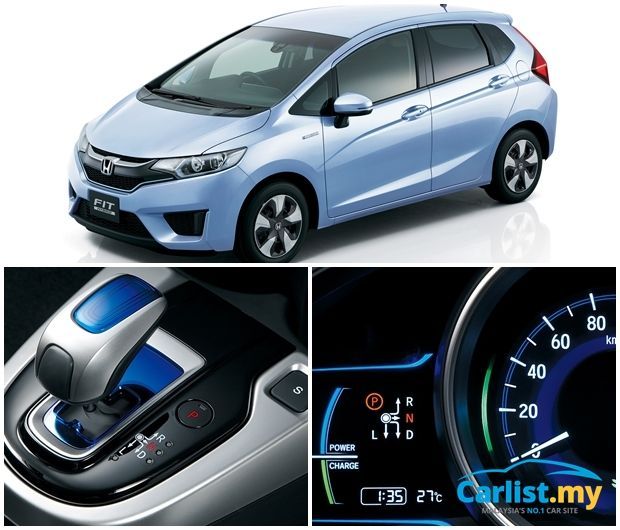 The full-hybrid all-new Jazz Hybrid is powered by a 1.5-litre Sport Hybrid i-DCD powertrain paired to a 7-speed Dual Clutch Transmission. Under the boot floor is a lithium-ion traction battery.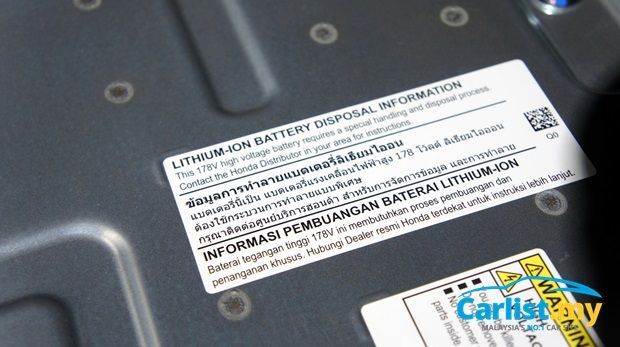 Honda's initial plans of launching the model in 2014 was put on the backburner following a series of recalls in Japan, mainly due to issues the 7-speed dual-clutch transmissions. However, unlike a certain German brand, Honda was quick to nip the problem, and even suspended production in Japan. Even after the problem was solved domestically, introduction of the model outside of Japan continued to be put on hold.
"The problem has already been solved but our engineers have elected to continue suspending any plans to launch these models overseas as they felt that more real-world data needs to be gathered before they can be absolutely sure that the problem is permanently solved. The driving conditions in Japan are quite mild – average speeds are low, weather is fine, and drivers usually don't cover more than 10,000 km per year," said our source earlier this year.
Honda had also taken additional steps to improve the dual-clutch transmission's performance to cope with our local driving conditions.
"We noted that many Malaysian drivers typically brake hard for speed bumps before accelerating hard again. The stop-go traffic in Malaysia is also different from those experienced in many other countries. The cars don't really come to a complete stop, but continue to move slowly, and often the drivers would abruptly accelerate hard to close the gap between cars," he said while gesturing with hands explaining how Malaysian drivers jostle about in traffic, adding that these sudden braking and acceleration, coupled with the hot and humid weather, adds stress to the drivetrain.
"Improving the DCT's performance within this 10 km/h to 30 km/h speed range is important before we can introduce DCT to Malaysia," he added.
"You will see, when it's here, you will see for yourself how much smoother our DCT is," he told us earlier this year.
As before, the Jazz Hybrid will not replace the standard petrol power-only Jazz, but instead will be an additional variant. As a locally-assembled hybrid, it should qualify for discounts in excise duties under Malaysia's Energy Efficient Vehicles (EEV) program. But since much of the incentives are 'customised' to each manufacturer, it is difficult to tell exactly what are the incentives that will be provided for the all-new Honda Jazz Hybrid.
As for the earlier mentioned City Hybrid, it appears that the model is no longer in the plans for Malaysia.
---
---
---
---
留言