40 Years of Honda Accord – How Ford and Lotus Inspired The First Accord
汽车专题 Forty years ago, on this month of May, the first Honda Accord was launched in Japan.
The year was 1974. The Civic had just been launched two years earlier, and it was a big hit. The company is now charting its next step.
Up until then, Honda had only made small cars. The first was the S360 – a tiny 360cc roadster built in 1962 that never went into production but paved the way for the larger S500 and the T360, a mini-truck that became Honda's first production car. This was followed by the N360, Life and subsequently the Civic (below). None had engines larger than 1,200 cc.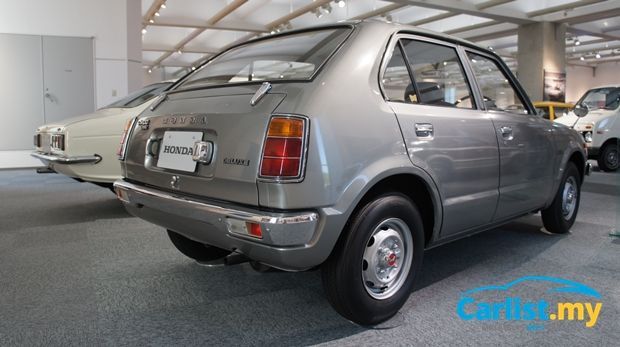 Talks about producing a larger, more luxurious model are being discussed informally among sales associates at Honda Motor, but within Honda R&D, which operates semi-independently from Honda Motor Co. – a unique arrangement that's mirrored only by the BMW Group's BMW Forschung und Technik GmbH – engineers are running thin on resources.
Masaaki Sato's book 'The Honda Myth' recalls the following conversation:
"Do you think you can make a slightly larger version of the Civic in a short period of time?," said Masami Suzuki, executive director of Honda's domestic sales operations, to one Nobuhiko Kawamoto, head of engine development at Honda R&D.
"That's impossible, Suzuki-san, we don't even have an engine for it yet," said Kawamoto.
Not ready back down yet, Suzuki-san prodded Kawamoto once more, "I know I am not an engineer, but would it be possible to scale up the engine used in the Civic?"
Being an engineer, Kawamoto would have preferred building a new engine but he couldn't ignore the practical aspects of Suzuki's suggestion, and he knows that Suzuki's suggestion was a collective request from Honda Motor so he can't simply brushed it aside.
Project 671
Although the so-called 'Above Civic' project had yet to begin officially, the R&D team had already begun gathering data on consumer requirements, especially among American customers.
Several months later, chief engineer Hiroshi Kizawa, who was 'father' for the first Civic, had just returned from USA, where he was stationed at Ford's headquarters in Dearborn, Michigan to transfer Honda's eco-friendly CVCC technology onto Ford's larger capacity engines.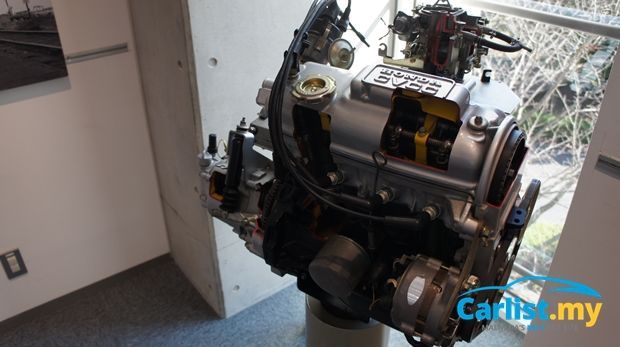 Like many car makers, Ford was unable to clear the newly legislated Clean Air Act in the US. At that time catalytic converter technology were not yet reliable enough to be used in motor vehicles.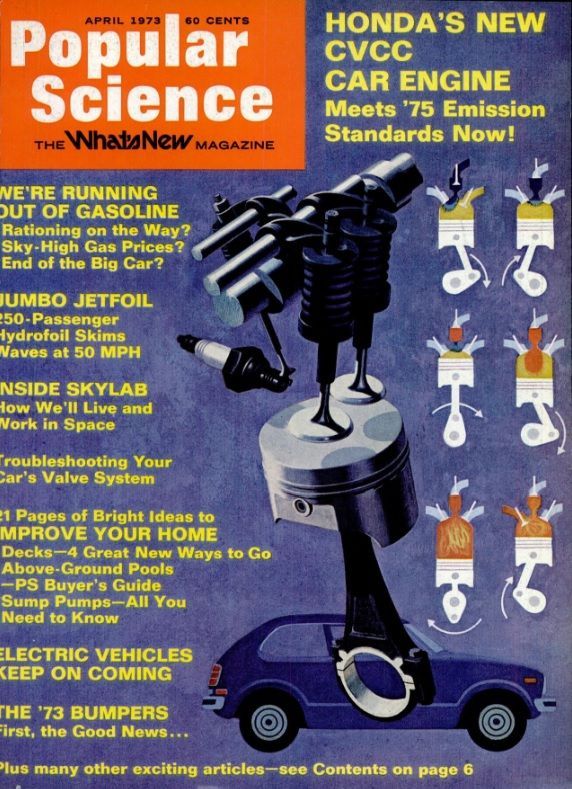 Only Honda's CVCC technology was able to clear both Japan's Air Pollution Control Act and USA's Clean Air Act without relying on then-fragile catalytic converters. As a short-term measure, Toyota, Ford, Chrysler, and Isuzu decided to license Honda's CVCC while they fine-tune their catalytic converters. The licensing deals – a testament of Honda's engineering prowess - were a major milestone in Honda, Japan's youngest and smallest car company, in becoming a respectable car brand.
Ford The Teacher
As CVCC was only applied on Honda's small capacity engines, the deal with Ford required Honda to station a group of engineers in Detroit to apply their CVCC know-how into larger capacity Ford V8 engines. There, the Honda team were for the first time, exposed to the inner workings of a giant like Ford. It was a humbling experience when they realised just how far behind Honda was compared to Ford.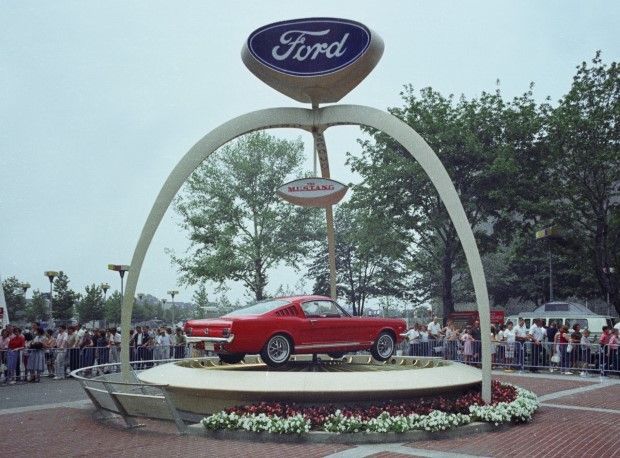 They quickly learned that their little victory with the CVCC, in the grand scheme of things, don't really mean that much.
They realised how amateurish Honda's own approach was compared to Ford, which had finely detailed manuals detailing how each step of product development needs to be done.
Honda's engineers requested permission from Ford to be given copies of their manuals. Ford at that time didn't see Honda as a threat, but only a motorcycle company that makes good small cars, and saw no concerns sharing their manuals with Honda.
Upon completing his assignment with Ford, Kizawa was requested by Honda R&D's board of directors to head Project 671, to develop a product that would later be known as the Accord.
Armed with learnings gained from analysing Ford's manuals, Kizawa implemented a more rigorous development process for Project 671. While the Civic was already tested and verified to work in a wide variety of operating conditions, the Accord was Honda's first product to benefit from a full-scale testing over an extended period of time – from freezing Alaska to scorching Death Valley.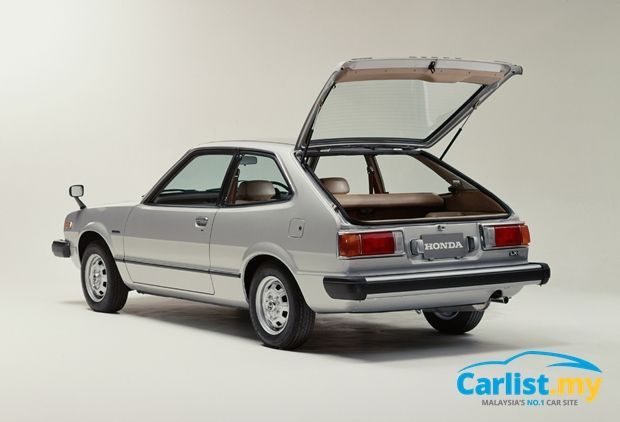 Kizawa outlined two key targets for his team.
The first was to maintain a maximum cabin noise level of 70 dB at 130 km/h – crucial to ensure that the car exceeds the expectation of American and European drivers.
The second criteria was to minimise development cost by sharing parts with the Civic. A fraction the size of Toyota or Nissan, Honda was not in a position to make another investment so soon after launching the CVCC engine and the Civic.
One odd decision made by Kizawa's team was to introduce the Accord first as a two door hatchback. It was an unusual decision as all key models in that segment - Toyota Corona (the Camry didn't exist yet), Nissan Bluebird and Mazda Capella - were all sedans.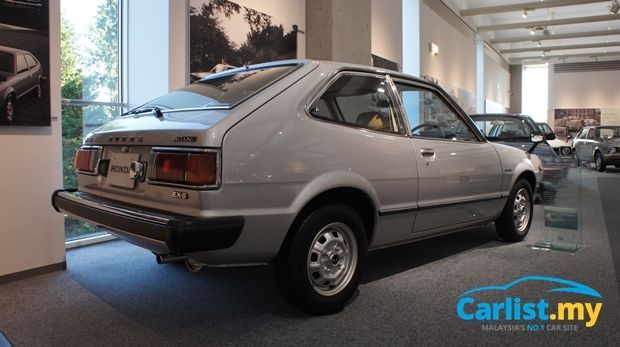 When Honda introduced the Civic, it side-stepped the competition by introducing it first as a hatchback before launching the sedan. It achieved considerable success in Japan and USA. Kizawa saw little reason to not adopt the same strategy for the Accord.
A Lotus As An Inspiration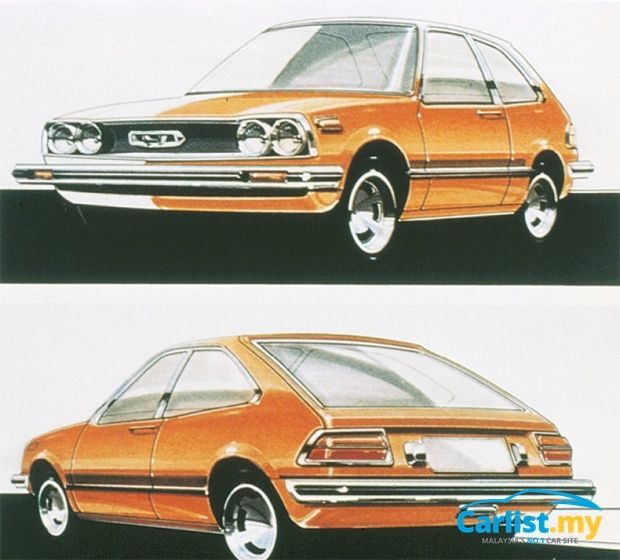 A little known fact was that the first generation Accord hatchback was actually inspired by a four-seater Lotus Elite.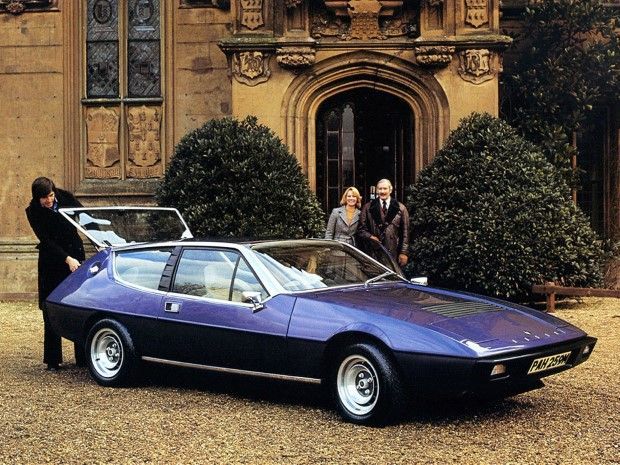 Honda's own archive explained that the first Accord's design team was split into two competing teams. The winning team's design was influenced by a Lotus Elite, with the low slung British sports car's lines adapted to the Accord's more family friendly requirements.
The other design submitted had a more conventional two-door coupe styling.
In Harmony And Agreement
When it was time to launch the Project 671 in 1976, Honda decided to name the product 'Accord.' The people behind Project 671 liked its meaning - in harmony and agreement, which they felt fully represented the ideals of Project 671.
The first two door Accord hatchback went on sale in Japan in May 1976. The sales target was 4,000 units per month but Honda dealers were swamped with over 9,000 orders in the first month alone, swelling to 10,000 orders by June.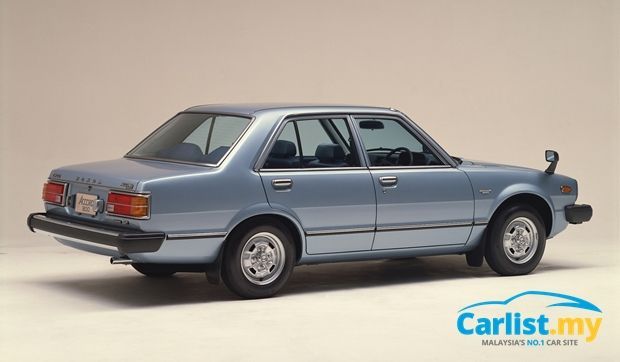 A sedan variant was added variant in October 1977, boosting Accord's exports to USA from 18,643 units in 1976 to 75,995 units by the end of 1977.
Class Leading Innovations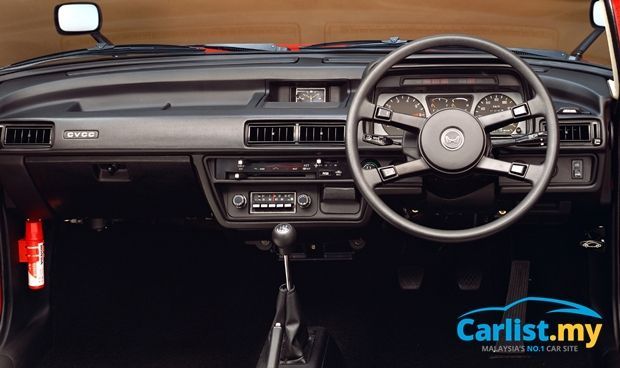 ​
The Accord was one of the earliest models in its class to adopt a five-speed manual transmission. Older readers will certainly recall the '5-Speed' badge at the rear of the first generation Accord.
It was also the first to come with a dashboard-integrated air-conditioning system. In the '70s, air-conditioning was considered as an optional item, and was often installed aftermarket as an accessory item, suspended below the dashboard.
In those days, most non-luxury cars didn't have a boot release latch inside the car. To open the boot, one had to get out of the car and open the boot with a key. The Accord was one of the earliest models in its class to have a cable operated boot release latch next to the driver's seat.
Higher range variants were also fitted with power steering.
The Student Has Become The Teacher
While the Civic had established Honda's reputation in export markets, it was the Accord that signalled the coming of age of Honda as a maker of high quality, world-class vehicles.
Kawamoto recalled that in one of visits to Ford R&D facility where he was once stationed, he spotted a new Accord in the parking lot and overheard a Ford staff saying "The new Honda car is really amazing." This was shortly after the launch of the second generation Accord in the US, the first Japanese car to be made in USA.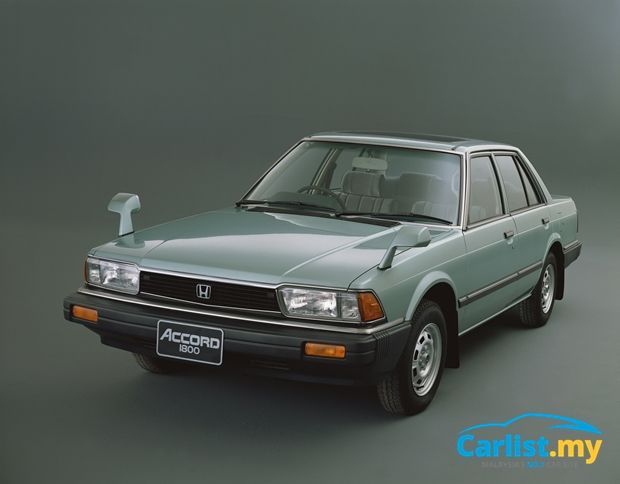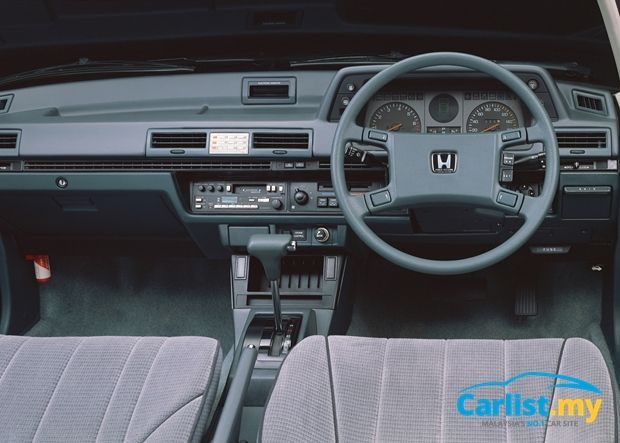 Honda has finally come full circle. Like many pioneers of Japan's automotive industry. Ford was an inspiration to Honda's founder Soichiro Honda.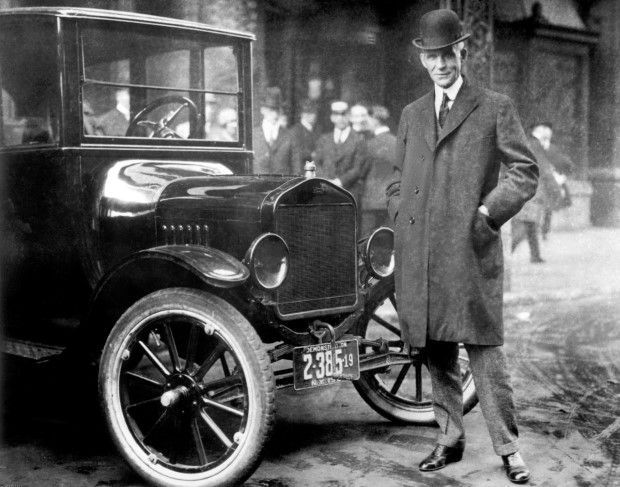 Soichiro was a huge fan of Henry Ford. He thought himself automotive mechanics by repairing Ford Model Ts in his Art Shokai workshop in Hamamartsu. He adapted Henry Ford's moving production line to produce his Super Cub. Sochiro's first race car was the 'Hamamatsu', which he built using a four cylinder Ford engine and chassis.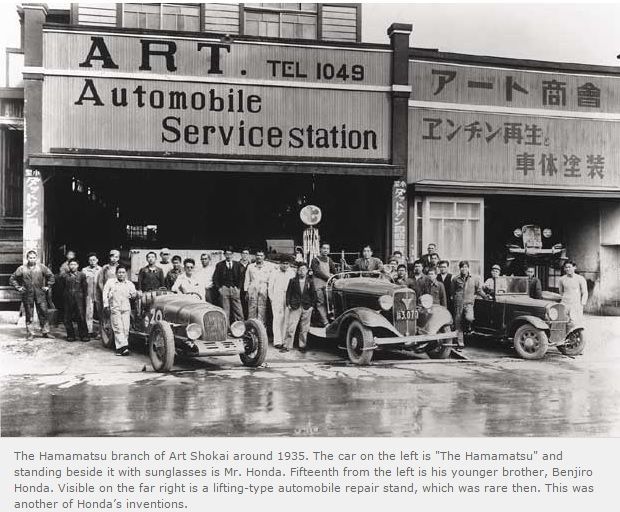 For Ford, the decision to adopt Honda's CVCC technology was a logical business decision, but for Honda, it was an honour to be recognised by Ford, a company that Soichiro idolized. The recognition by Ford was a major boost to Honda's reputation. Honda felt that Ford's gesture had to be repaid in kind.
As a way of thanking Ford, Honda reorganised Honda Chuhan, its used car division into Honda International Sales Company to sell the Ford Mustang. Ford's President Lee Iacocca however was less sentimental. He was seeking a controlling right to a Japanese company to strengthen Ford's position in Asia. For the fiercely independent Honda, this was non-negotiable. In the end, Iacocca found a willing partner in the then ailing Mazda.
The Accord Today
Since 1976, nine generations of Accords have served families around the world.
The current model stays true to the original Accord's ideals of 'roominess, stylish design, and excellent running performance.'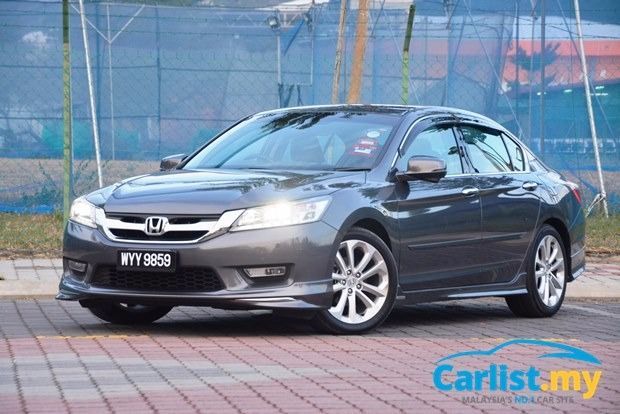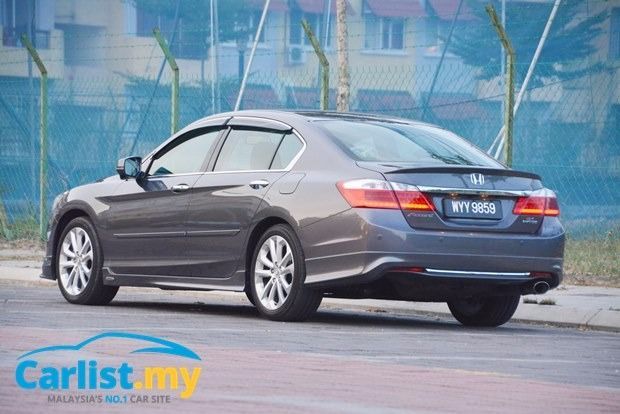 It still has the most spacious interior in its class, and in terms of style, it's the better corporate looking business sedan.
Sure it can't match the Mazda 6's youthful appeal, but the Accord has to carry itself in a more corporate-friendly manner. Its interior is still the best in the segment.
It's also the easiest to live with every day. Every time I jump back into the driver's seat of an Accord, I am reminded just how much more pleasant the Accord is to live with every day. The LaneWatch feature was particularly appreciated during heavy downpours. It's so good that I manually left it active most of the time (by default it only activates when the left turn signal is activated). It works in a very unobtrusive manner, with no annoying chimes commonly associated with over-sensitive blind spot warning systems detecting vehicles two lanes away.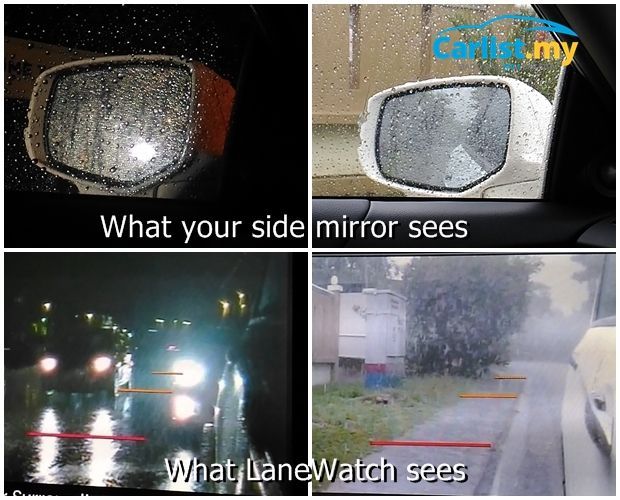 At our last nine-car D-segment shootout, the Honda Accord is still the one we want to drive home after we are done hooning around with the Ford Mondeo and the Mazda 6. Judged as an overall package, it's hard to counter the Accord's finely honed formula. It's a perfect fuss free D-segment sedan for the masses.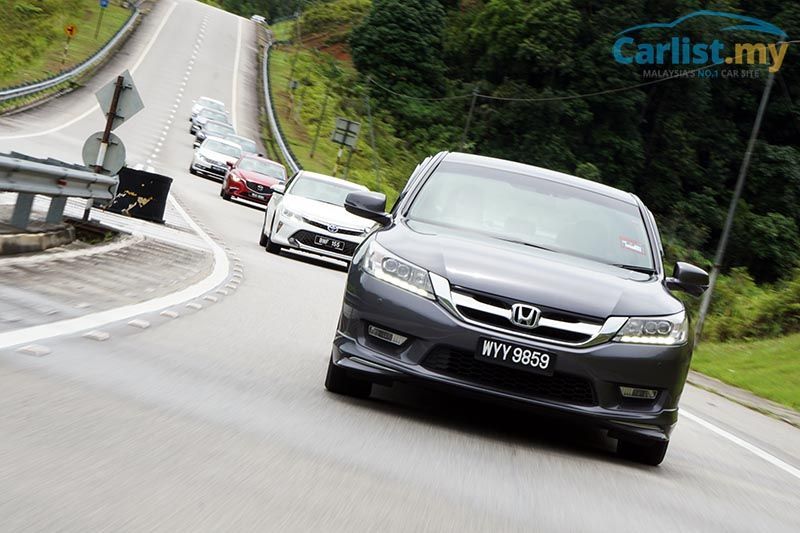 Here's a gallery of celebrating the Accord's 40-year heritage. The images below are mostly Japanese market models, so interior and exterior trims and variant names might differ from what was sold here. There were also a period of time when the Accord's lineage was split into two – the European market Accord and Asian/American market Accord. Both models are sold in Japan via different dealer networks, with the Asian/American Accord being sold under the Inspire nameplate. This practise has since been discontinued.
Find your Honda Accord at Carlist.my.
Read also: The Honda Type-R Family – Its Origins And A Peek Into The Future Of Honda's Performance Cars
---
---
---
留言