5 Reasons The ORA GOOD CAT Was Our 2022 Most Anticipated EV
电动车 EV Now that we've experienced the ORA GOOD CAT a number of times, impressing us enough to clinch Carlist's Most Anticipated EV of the Year award, what has left the strongest impression? Join us as we unpack our 5 favourite things about this 5-door dynamo.
---
The ORA GOOD CAT needs little introduction as even many months prior to its official Malaysian debut, it was making headlines as a highly awaited newcomer into the country's fledgling EV scene.
Back then, the potential for Great Wall Motor (GWM) to offer our market some much needed zest was quite apparent with its stylish exterior, equally charismatic cabin, and a laundry list of the latest equipment and specifications we could have asked for.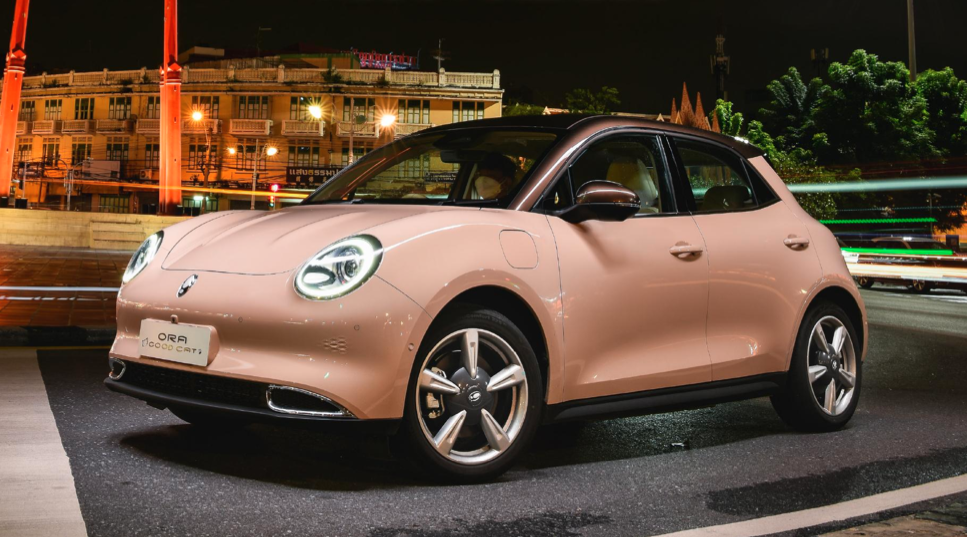 Fast forward to its launch date in late November 2022, it officially premiered with a groundbreaking start price of just RM139,800 - making it the most attainable fully electric car on sale in Malaysia. Better yet, it offered buyers a range of up to 500km on a single charge, putting to rest the most prevalent qualm about EV adoption.
Thanks to an initial media preview drive and more than ample alone time with the GOOD CAT, it was clear the car was set to get the public excited. On paper, it lived up to the hype, and behind the wheel it exceeded expectations. Let us tell you why:
#1 - Futuristic Looks Strikes A Great Balance
There are probably dozens of adjectives to describe the way this car looks, but for us it boils down to the fact that so many people react positively wherever we drove it. It gets stares, smiles, even a fair few gaping jaws and extended necks trying to catch a longer glimpse.
It's got that mix of curves and lines that make it appealing to a lot of people, ourselves included. Look a little closer and you begin to appreciate the two-tone body finish, subtly integrated daytime running lights, unique rear light signature, and surprisingly sporty angles, even the 18-wheels are reminiscent of classic 911s - fun fact, the GOOD CAT was penned by former Porsche designer Emmanuel Derta.
#2 - It's Shockingly Fun To Drive
We had the pleasure of piloting the ORA GOOD CAT in 500 Ultra guise, which meant it housed a 63kWh battery within its chassis. The upside of this very low centre of gravity is how planted it felt whenever we turned a corner. Aided by direct steering and its relatively compact dimensions, the car felt playful but never out of step.
There is no waiting involved in driving the ORA GOOD CAT either as the instant response from its 134PS/210Nm electric motor made every input immediately realised. Keeping up with traffic was never a problem, but made the other cars around town seem sluggish by contrast.
#3 - Interior Full Of Character
Despite it looking like it boasts only modest dimensions, the ORA GOOD CAT is exceptionally spacious. Step inside and you're greeted by a two-tone cabin that's matched to the exterior colour combo, giving it a charm and visual consistency missing from so many cars on the market today.
The materials feel premium and of a high quality build, but aren't distracting or overdone. Topping off the literal airiness is a panoramic glass roof that bathes the interior with natural light or, at the push of a button, creates a calm and cosy space with the shade cover extended.
It's a meaningful step up in terms of luxury and creature comforts that puts many other cars in this price category to shame, not to mention its credentials as a stylish zero emissions package.
#4 - Tech For Days
Everyone loves as many gadgets and gizmos as they can get their hands on these days but the ORA GOOD CAT does a clever job of putting all the technical bits out of sight so you're left to enjoy the car and the journeys it takes you on at leisure.
However, it's not hard to spot the combined wide-panel of a 10.25-inch infotainment display and 7-inch digital instrument cluster to remind you how future-facing this car is. Everything is easily accessible by touch panel or steering wheel controls while keeping overall button clutter at a minimum.
The ORA GOOD CAT doesn't skip a beat with a lively 6-speaker stereo system, Qi wireless charger and Apple CarPlay or Android Auto connectivity. Safety kit is also comprehensive across the range with a 360-degree surround camera and intelligent active safety system that includes Autonomous Emergency Braking, Forward Collision Warning, Lane Departure Warning, and Adaptive Cruise Control.
#5 - The EV Of Today For A Better Tomorrow
The bottom line that separates the ORA GOOD CAT from its peers is the sheer combination of appealing elements - its eye-catching aesthetic, high equipment levels, spirited dynamics, spacious and plush cabin, 500km endurance on a single charge, its 8-year/180,000km battery warranty - yet they are all underscored by an unbeatable value proposition.
As the most attainable fully electric car on sale in Malaysia, the ORA GOOD CAT stands the best chance yet at getting the average buyer to take long hard look at making the switch away from internal combustion, making this car the most impactful factor yet at moving the needle on widespread EV adoption, which will in turn spur even more innovation and progress toward a cleaner and greener future.
Perhaps more than any of its industry peers, the ORA GOOD CAT poses the most convincing case so far to fit into the lives, budgets and needs of more Malaysians than has ever been seen for an EV. That gets us excited.
Like we've said before, we couldn't wait for this one.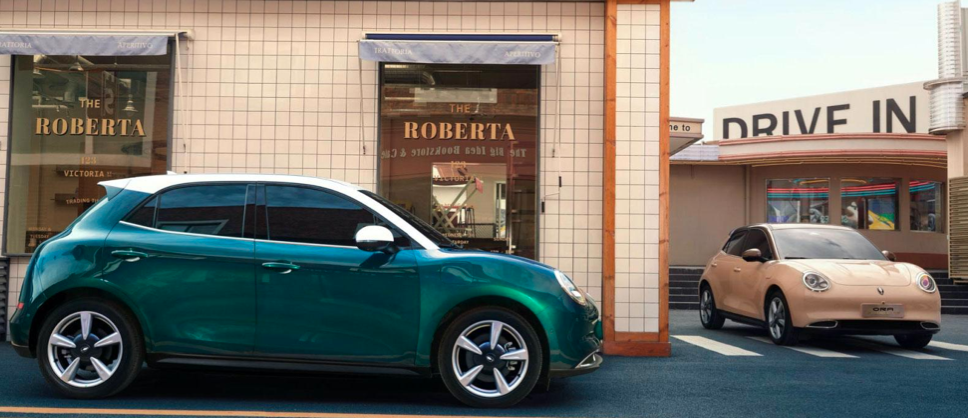 Our Most Anticipated EV of 2022
Those are just some of the reasons why we've become fond of the ORA GOOD CAT and why it
was declared our Most Anticipated EV for 2022, even winning an award by Carlist.my as
testament to that.
Of course, our words can only do so much as the best way to experience the car is to do so in person for yourself. You can find out more about the ORA GOOD CAT, find the nearest authorised dealer, and book a test drive directly from Great Wall Motor Malaysia at www.gwm.com.my.
---
---
---
---
留言