All-New Perodua Myvi Outperforms 2018 All-New Toyota Vios In Crash Test Assessment
所有资讯 ASEAN NCAP has just announced the latest NCAP results for the all-new Toyota Vios. The new generation Vios (also known as Toyota Yaris Ativ in Thailand) has accumulated an overall score of 81.63, and is eligible for a 5-star rating. Interestingly, this score, while impressive enough, is actually lower than the all-new Perodua Myvi, scoring 88.27 points, thanks to its fitment of autonomous emergency braking (AEB) feature, which was not available in the Vios.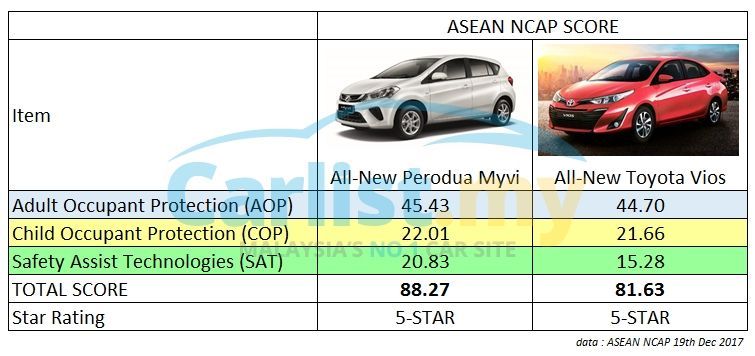 The Toyota Vios was first car to be tested by ASEAN NCAP, when the organization's PC3 crash lab was established in 2012. At that time, the Vios (an earlier NCP93 generation model) was given a 4-star rating for AOP (adult occupant protection) and 2-star for COP (child occupant protection) category.
This all-new Toyota Vios seen here is the third vehicle to be tested under the new 2017-2020 protocol, which is now stricter and fitment of SAT (Safety Assist Technologies) features like passenger seatbelt reminders and electronic stability control add to a points tally rather than as a pre-requisite to a 5-star rating. The other models tested under this new test protocol are the all-new Honda CR-V and aforementioned Perodua Myvi.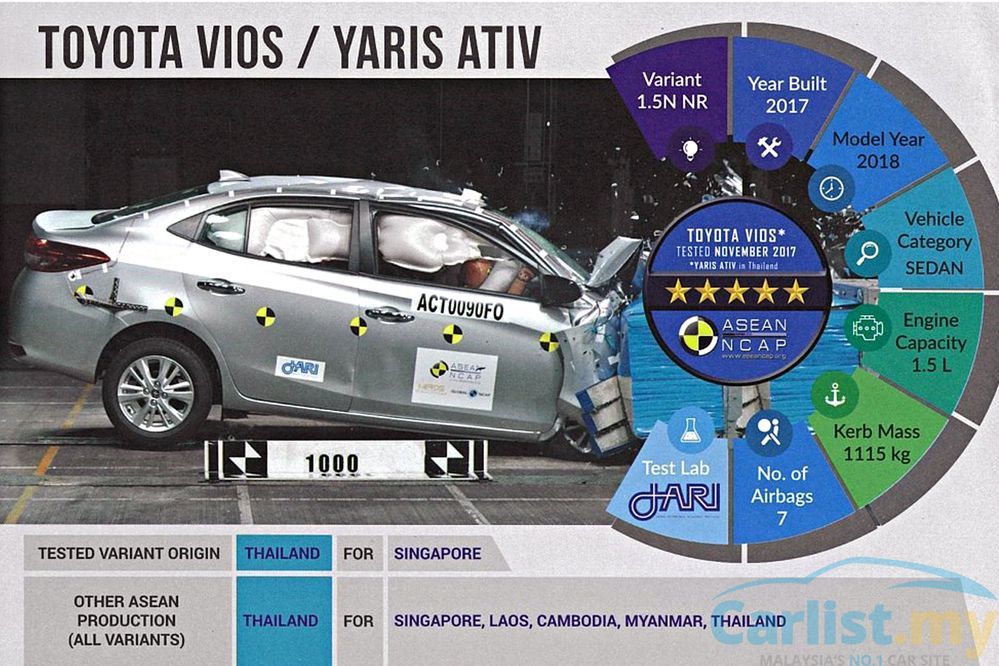 The Toyota Vios 1.5 model used in the test is a Thailand-made right-hand drive unit destined for Singapore. It is fitted with 7 airbags and electronic stability control. Both the Perodua Myvi and Toyota Vios were tested at the Japan Automobile Research Institute (JARI). Looking at the comparison table above, we can see where the deficits are in the all-new Toyota Vios versus the all-new Perodua Myvi.
The scores in the Safety Assist Technologies (SAT) shows how far ahead Perodua has equipped the Myvi with. The fitment of rear seatbelt reminders across all variants and autonomous emergency braking (AEB) in 1.5AV contributes to the higher score in the Myvi. Both of these features are not available in the new Toyota Vios, impacting its accumulation of 11 points versus 15 in the new Myvi.

While we commend Perodua for introducing AEB (marketed by Perodua as ASA, Advanced Safety Assist) in the lower segments, consumers should be aware that it has its limitations and drivers must still be fully aware of the traffic surroundings when driving. Perodua's low cost AEB function has a much lower speed range (only up to 30 km/h) and is unable to detect pedestrians and motorcyclist, compared to more sophisticated AEB solutions adopted by other leading brands.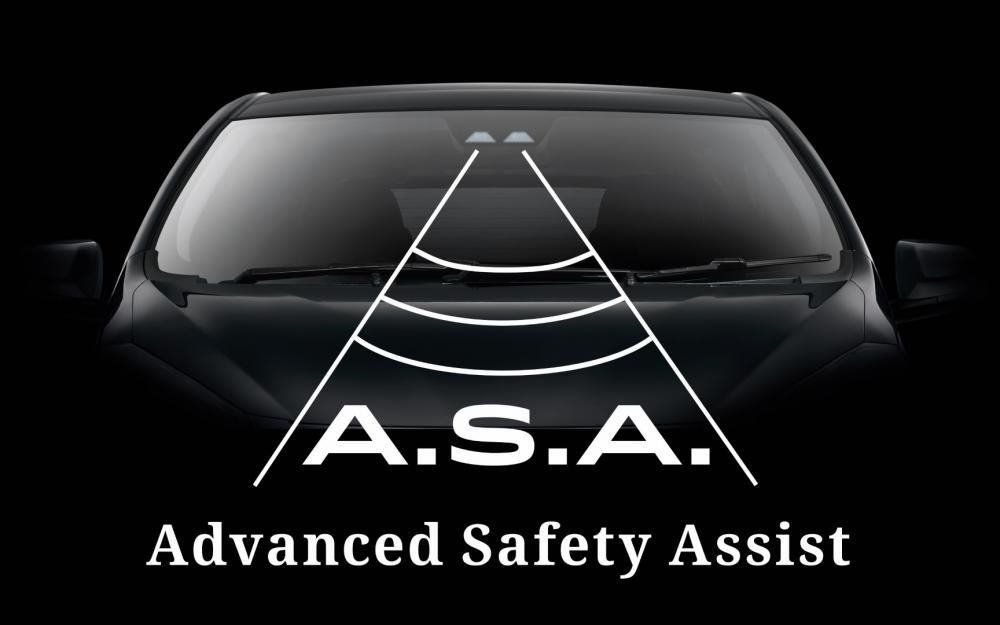 Toyota is expected to introduce their suite of advanced driving assistance systems called the Toyota Safety Sense P, beginning next year with the all-new Toyota Harrier turbo.
For more information on the new scoring details, please visit our in-depth article here.
---
---
---
---
留言