Bangkok 2017: Mitsubishi GT-PHEV Concept Points To The Next PHEV Pajero
所有资讯 First shown at the 2016 Paris Motor Show, the Mitsubishi GT-PHEV Concept seen here at the on-going 2017 Thailand International Motor Expo is preview to Mitsubishi's upcoming high-end off-road capable SUV.
Based on the descriptions, we would assume that it points in the direction of the next generation Pajero, itself an aging model that's overdue for a replacement but it wouldn't be wrong to say that it can also refer to the next generation Outlander.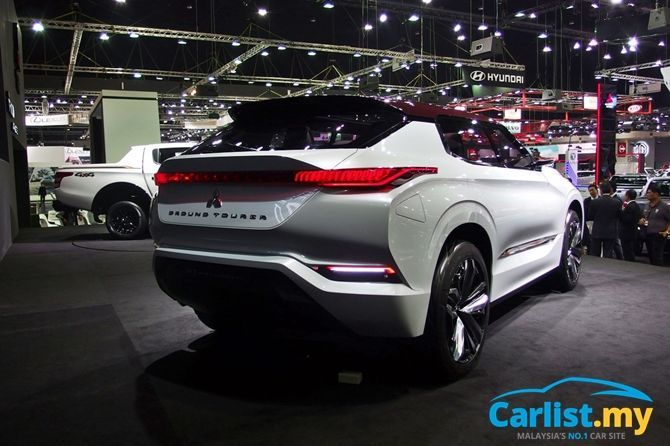 Conceptualized as a 'grand tourer' SUV, a lot of attention is create a comfortable, luxurious and refined cabin. The genuine leather upholstery and trimmings and roof are colour coordinated in Burgundy colour. The centre console is positioned high up to create a cockpit that wraps around the occupants.
Like all upcoming Mitsubishi SUVs, electric drive is a key focus and the GT-PHEV is powered by a tri-motor plug-in hybrid drivetrain. With that many motors (one for the front axle and two for the rear), naturally the GT-PHEV is also an off-road capable all-wheel drive SUV, with Mitsubishi's signature Super All Wheel Control (S-AWC) integrated within.
Claimed electric-only driving range is 120 km and with the assistance of the petrol engine, total driving range can reach up to 1,200 km.
---
---
---
留言