Beijing 2018: Volvo S90 Ambience Concept Brings Nordic Sight and Smell To The S90's Cabin
所有资讯 Despite its very accomplished credentials, the Volvo S90 is not be a class rival to the BMW 7 Series or the Mercedes-Benz S-Class, but more of an alternative to the 5 Series and E-Class. Still, that hasn't stop Volvo from coming up with some rather novel interpretation of what a top-class luxury sedan should offer.
The China-only S90 Excellence for example, has a one of a kind three-seat lounge style cabin that allows someone of a stature like Li Shufu, the Chairman of Volvo's owner Geely himself for example, to stretch out and unwind with a glass of chilled beer from a small built-in refrigerator.
Continuing on the success of the S90 Excellence, Volvo has announced that it will be unveiling an even more luxurious S90 Ambience Concept that this week's opening of the 2018 Beijing Auto Show.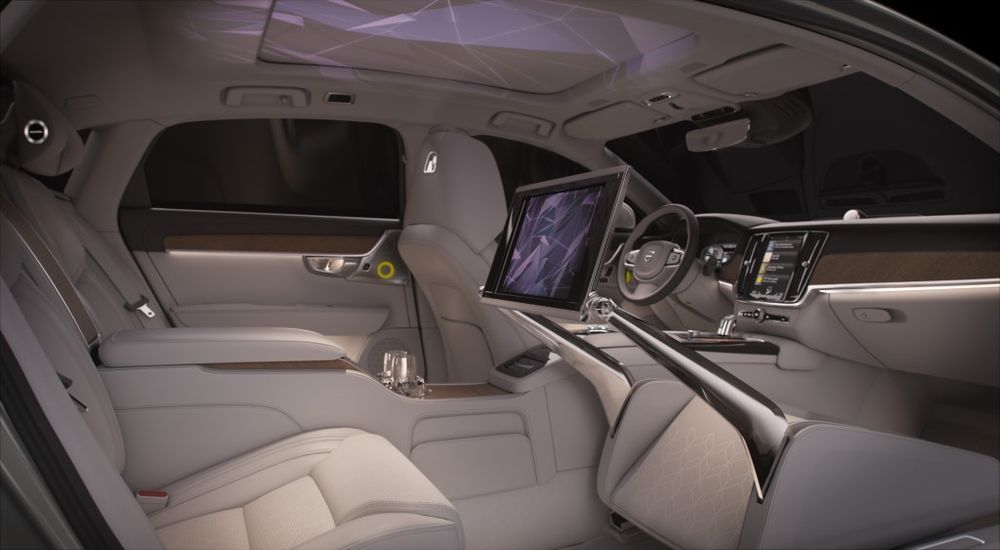 Like the S90 Excellence, Volvo's latest concept sedan retains the signature three-seat configuration and lounge console; which consists of a feet rest, shoe box, a large tablet computer mounted on an adjustable frame, and a folding desk.
Where it builds on the S90 Excellence is the way it transport its occupants not just physically, but also emotionally, using a variety of visual, audio, and aromatic stimulants to calm or energise its occupants.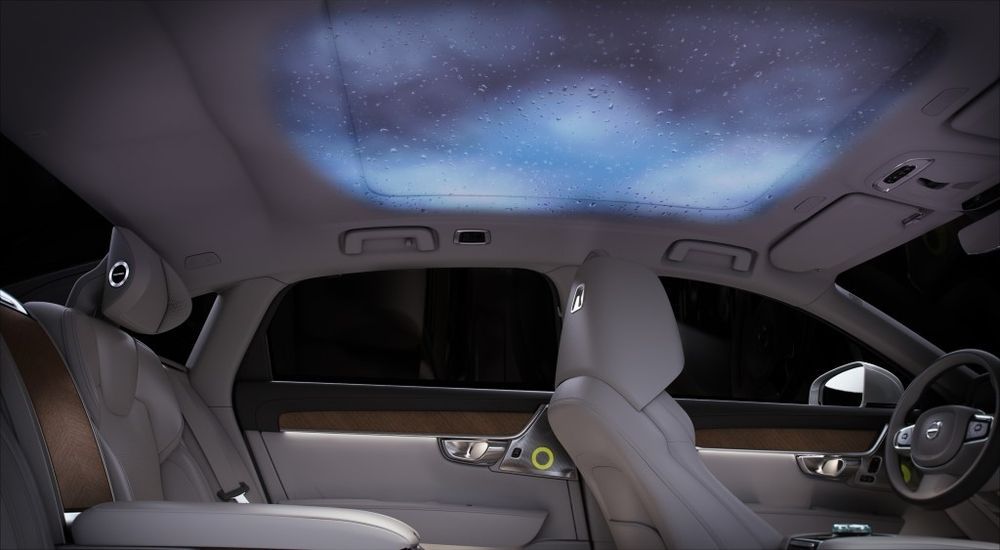 By selecting from a list of themes from a mobile app, the rear occupant can choose to have calming visuals of a Swedish forest or magical northern lights (aurora borealis), or energetic pulses to be projected onto the roof's headliner.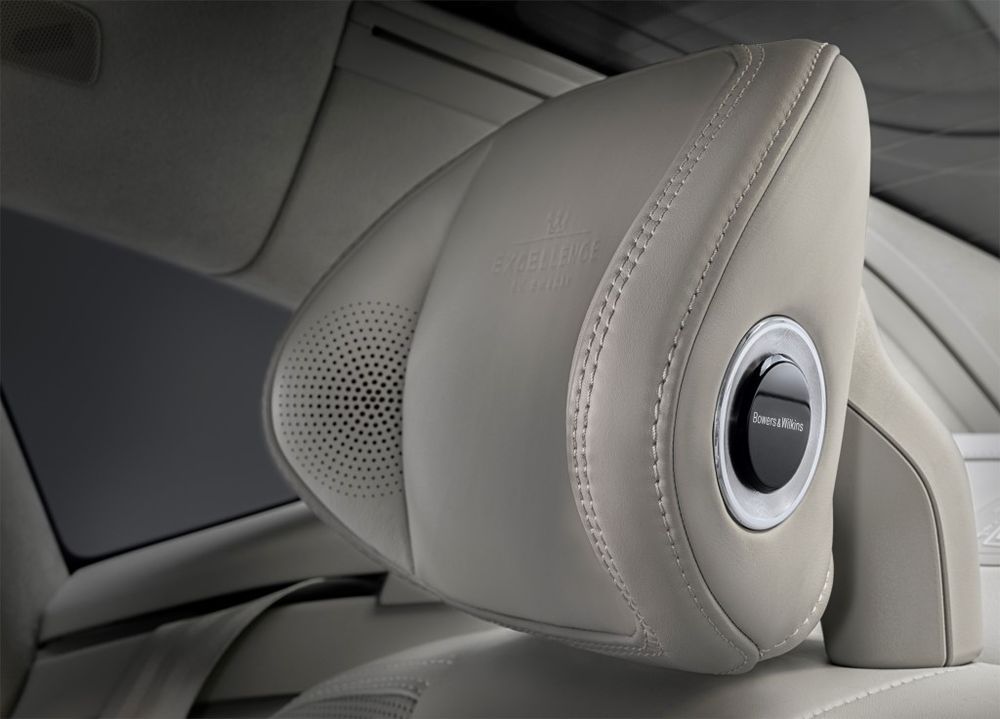 The car's Bowers and Wilkins audio system has been upgraded with built-in small tweeters in the headrest, which will then play synchronized tunes. The experience is completed by a scent diffuser that releases matching scents, delivering a complete sight, sound, and scent experience.
There are four themes to choose from - Northern Lights, Scandinavian Forest, Swan Lake, Archipelago and Rain.
It's a cabin concept that's perfectly suited for owners living in megacities of China, where a luxury business sedan's cabin is seen not just as a mobile working space, but also a temporary escape from the busyness outside.
"The Ambience Concept redefines luxury by taking it beyond material choices, creating a car that connects with your senses," said Robin Page, head of design at Volvo Cars. "The design explores how people feel inside the car and enables them to influence their own mood and well-being."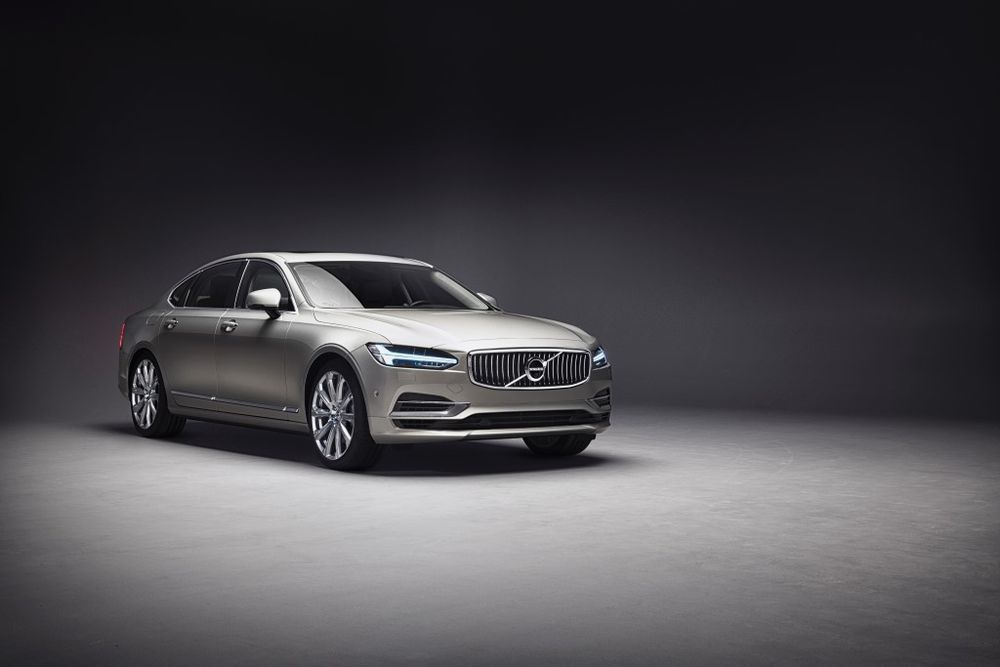 "We're known for our human-centric approach to design and as an industry leader in advanced safety technology," Robin Page said. "Ambience reinforces this and shows our broader focus on human care, which starts with safety and also extends to general well-being."
Although Volvo is debuting the car as a concept, it's quite obvious that the features previewed here are ready for production and there is very little doubt that these features will be offered as an option to future customers of the S90 Excellence in China.
---
---
---
留言