CMC 1:18 Aston Martin DB4 Zagato - No Mr. Bond, I Expect You to Lust
Live Life Drive Just as how TAG Heuer stepped into popular conscience with its angular Monaco timepiece appearing in Steve McQueen's Le Mans movie, a name often can owe its rise to fame and prominence by one defining creation taking its place in cinematic history. For Aston Martin, theirs was without a doubt, the DB5. Immortalised on the silver screen in the 1964 film Goldfinger, the DB5 was the perfect fit for Ian Fleming's fictional spy, James Bond. Debonair, persuasive, intense, it was almost as though the Silver Birch DB5 was tailor-fitted to the character played by a 34-year-old Sean Connery.
As instantly recognisable as the DB5 was to a worldwide audience, it wasn't theculmination of the carmaker's transformation from a maker of race cars for the circuits of Europe, to a maker of svelte grand tourers fit for fictional acts of international espionage or real-life starlets. Much of the Aston Martin we know today owes its existence to the DB5's predecessor, the 1958 Aston Martin DB4, which marked a remarkable change in the company's direction.
Before the arrival of the DB4, Aston Martin's road cars, though competent, were far from being works of rolling art as Astons are known nowadays. That all changed with the handsome looking DB4, which not only steered Aston's image away from motorsports and towards the refined upper-class, but also lent its gentlemanly shape to the DB5 and more importantly, formed the inspiration for Aston's future creations.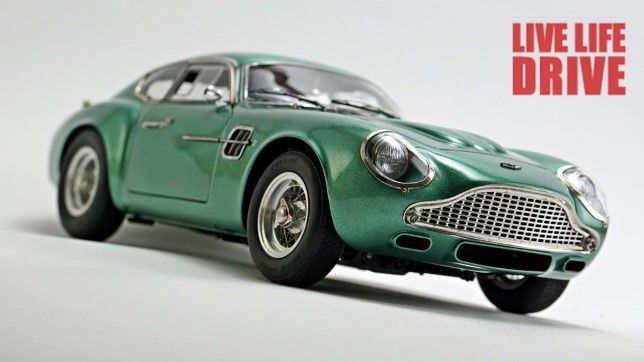 Throughout its five year production run, which ended in 1963, the DB4 had several iterations, but none were as sought after as the 1961 DB4 GT Zagato. Any motoring historian will tell you that of all of Italy's famous coachbuilders, none possess the same individuality and reputation of Zagato, whose controversial organic and bulbous styling cues contributed strongly in establishing the company's name. Nevertheless Zagato's handiwork transformed the DB4's original trim and neat body into a muscular and even sensual shape, while still retaining its signature design cues which makes it instantly recognisable as a DB4.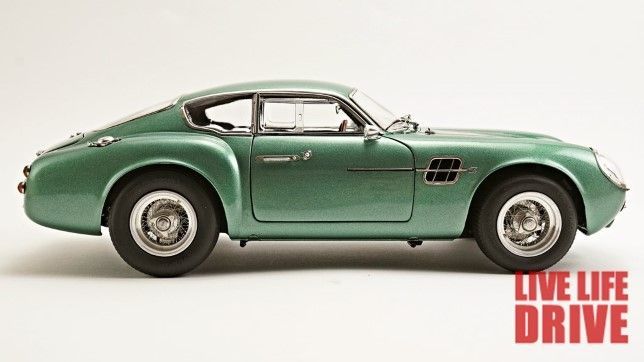 Rather than being kept as a sculpture for the well-heeled, Aston Martin had ambitious plans for their Zagato-bodied creation - they were going to return to the race track with the goal of challenging Ferrari. As such, the DB4 Zagato was built on the DB4 GT specification, which gave it the more powerful 3.8-litre straight-six engine, which produced 318hp and 377Nm of torque. Furthermore, Zagato used thin aluminium plates to reduce the weight from the DB4's 1311kg to 1209kg. Unfortunately, even with the talents of Jim Clark, Roy Salvadori, and Innes Ireland helming their cars, race glory eluded both Aston Martin and the DB4 Zagato.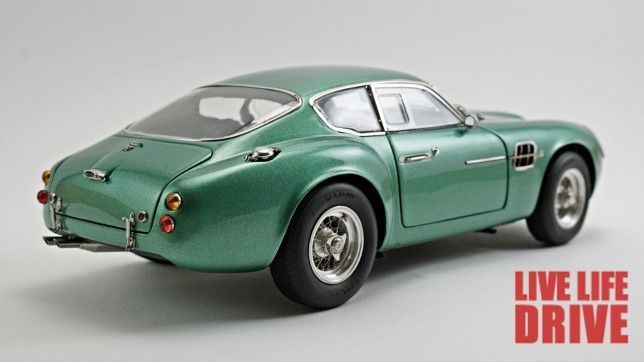 Regardless of how motorsports history would remember the DB4 Zagato on the track, today these cars are amongst the rarest and most highly sought-after classic cars in the world. Of the 100 DB4 GTs made, only 19 of them were the Zagato-bodied versions, eight of which were left-hand drive. Today,it is reputed that a DB4 Zagato would be able to command more than £1 million at the auction block, should their lucky owners ever decide to part with one in the first place.
The DB4 Zagato's almost mythical status has been faithfully recreated by scale model masters, CMC. Though each DB4 Zagato was a unique work of art in its own right, as each car was handcrafted by Zagato, in recommendation of their licensor, CMC decided not to base their scale model recreation on any one particular chassis. Instead,the 1:18 replica was built to capture the defining characteristics of the DB4 Zagato. In doing so, CMC was granted access to an exemplar DB4 Zagato on display at Verkehrshause Lucerne, by the Aston Martin Heritage Centre. Ercole Spada, the chief stylist of Zagato's styling house and the man responsible for the DB4 Zagato, scanned this exhibit digitally and found it to be 'identical' to what he had in mind when he penned its curvaceous body.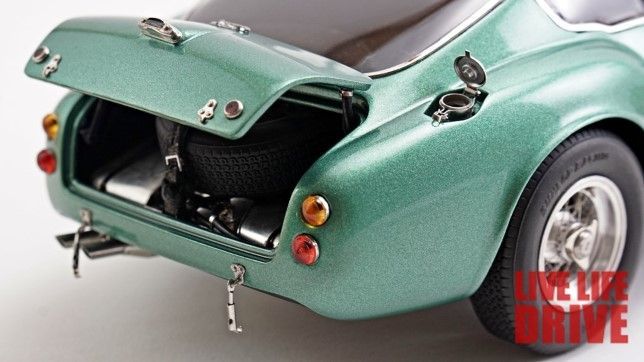 Dressed in a brilliant high-gloss finish of Aston Martin Racing Green in left-hand drive specification, this high-precision handcrafted 1:18 scale model is composed of 1825 single parts, 1394 of which are made of metal. It goes without saying that every part adds to the fine attention to detail that is expected of a CMC model. From the tubes that feed into the engine's triple Weber carburettors, to the functional locking hooks for the trunk lid, right up to its sophisticated metal wipers fitted with real rubber blades, and Zagato's 'Z' emblem faithfully recreated on the front fender, every millimetre of the scale model is built with the craftsmanship that is expected of a watchmaker. Just as how Zagato themselves built their reputation on crafting rare and timeless shapes of motoring art, the CMC Aston Martin DB4 GT Zagato is deserving of its place on the mantelpiece of any collector.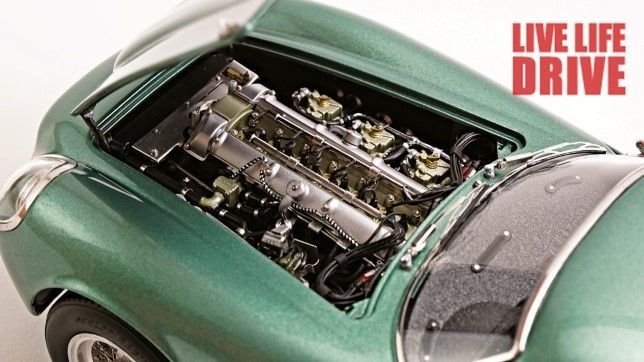 ---
---
---
---
留言