First Impressions: Perodua Bezza – Watch Out! New Best-Seller Coming Your Way!
所有资讯 Whilst the common consensus is that Malaysia is a sedan-centric market, the irony has not escaped us that Perodua has been maintaining its decade-long reign as the country's best-selling brand with only two hatchbacks and an MPV in its line-up.
The company has been hinting its interest in having a crack at the conventional three-box package for some time now, having teased the public with concepts in the last two KL International Motor Shows.
Now comes the real deal. Taking on the name bestowed on the concept first shown at the 2010 KL Motor Show, the all-new Perodua Bezza becomes the Rawang-based car maker's first ever sedan and the fourth member of its line-up.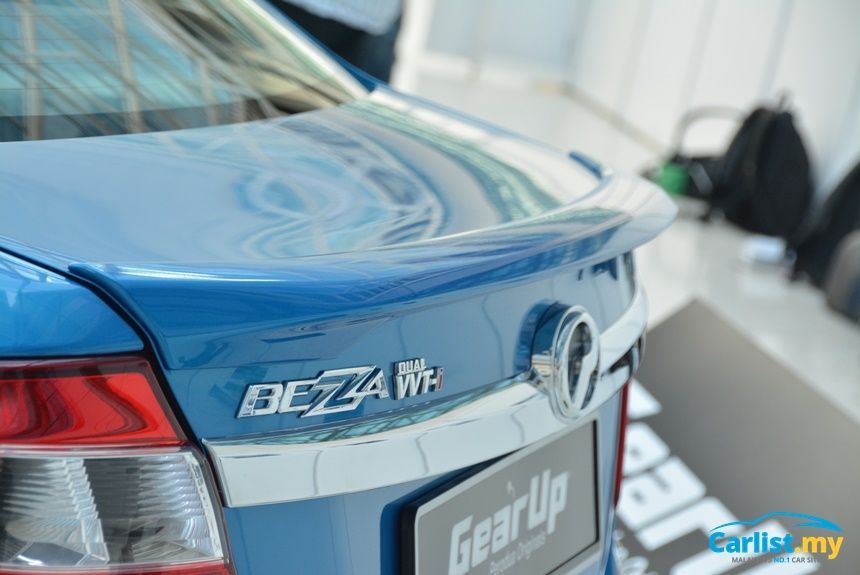 Perodua has been relatively stealthy with their work on the car; had it not been for a set of leaked pictures circulating on social media last month, very few people were aware that the company had a sedan at this advanced level of readiness.
Ahead of its launch to take place later this week, Carlist.my together with other members of the Malaysian motoring press were invited to Perodua's plant for a quick preview drive in the company's in-house test track.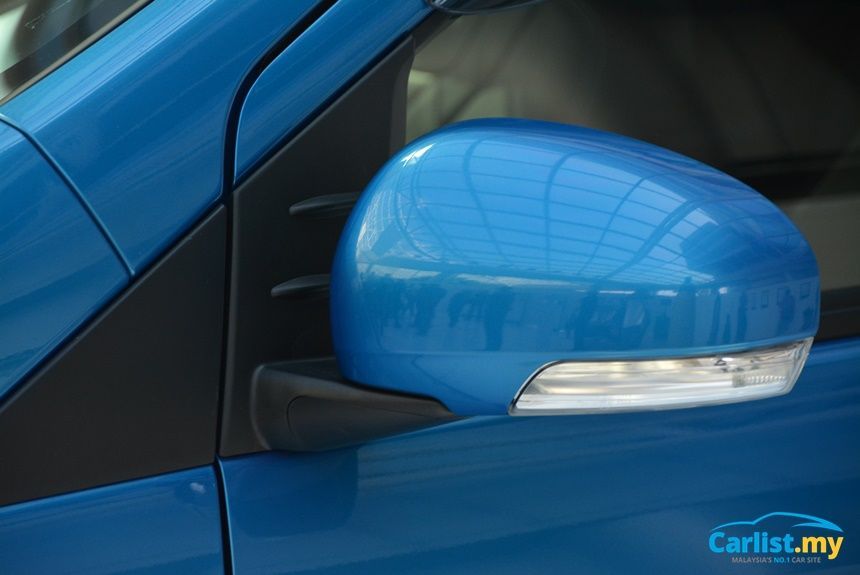 Specifications:
Bezza 1.0
Price: RM37,300 – RM39,300
Engine: 1.0-litre, Inline-3, Transverse, VVT-i
Power: 68PS @ 6,000rpm
Torque: 91Nm @ 4,400rpm
Transmission: 5-speed manual / 4-speed automatic, FWD
Safety: Dual Airbags, ABS, EBD, ISOFIX
Bezza 1.3
Price: RM42,800 – RM50,800
Engine: 1.3-litre, Inline-4, Transverse, Dual VVT-i
Power: 91PS @ 6,000rpm
Torque: 121Nm @ 4,000rpm
Transmission: 5-speed manual / 4-speed automatic, FWD
Safety: Dual Airbags, ABS, EBD, Electronic Stability Control, ISOFIX
Origin: Locally-manufactured at Rawang, Selangor.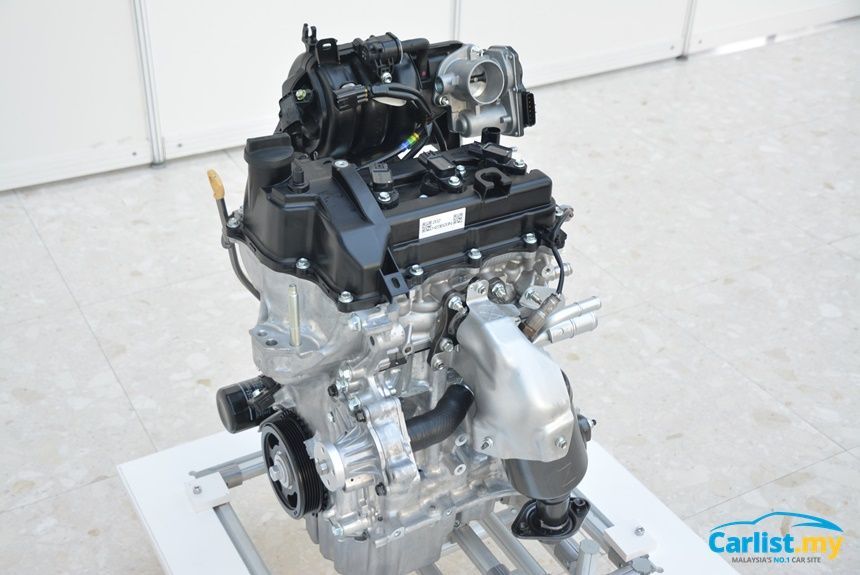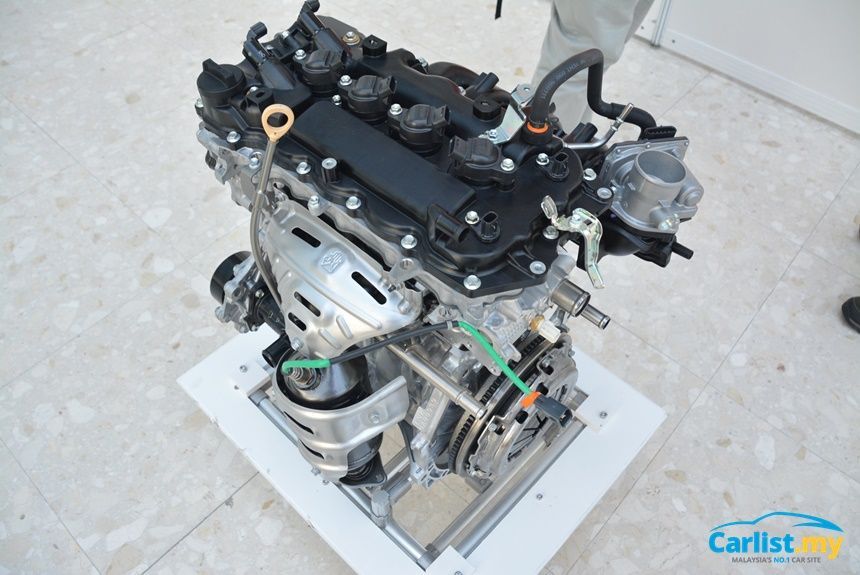 Overview
Despite leaked images having surfaced on social media, Perodua has requested that we observe a partial picture embargo of the vehicle until the launch day. We will show you bits and pieces, but the full monty will only be revealed after the VIPs pull the sheets this Thursday.
A total of three trim levels are on offer, starting with the 1.0-litre Standard G model, which dips under the RM40,000 mark regardless of your choice of transmission. For the money, the following items come standard:
14-inch alloy rims
60:40 folding rear seats
Reverse sensors
All-round power windows
Dual airbags, ABS, EBD, ISOFIX
Moving up, the mid-spec 1.3-litre Premium X, available in both manual and automatic guises, cost RM5,500 more than its 1.0-litre siblings with corresponding transmissions. Besides offering additional power, the mid-level trim adds the following:
Front fog lamps
Front parking sensors
Audio: USB and Bluetooth connectivity, Rear USB port
Smart keyless entry.
Finally, the range-topping 1.3 Advance variant sits a further RM6,000 north of the Premium X automatic model and piles on the following extras:
Side skirting
Leather-wrapped steering wheel with audio switches
Semi-bucket leather seats
Multimedia unit with smartphone mirror link
Reverse camera
Auto start/stop
Electronic stability control, traction control, hill hold assist, brake assist.
Inevitably, the Bezza finds itself in the heart of Proton territory, simultaneously going against the Saga and Persona, both models which are due for replacement within this year. Internally, Perodua expects 85% of total Bezza registration to comprise of the 1.3-litre variants, the bulk of them being autos.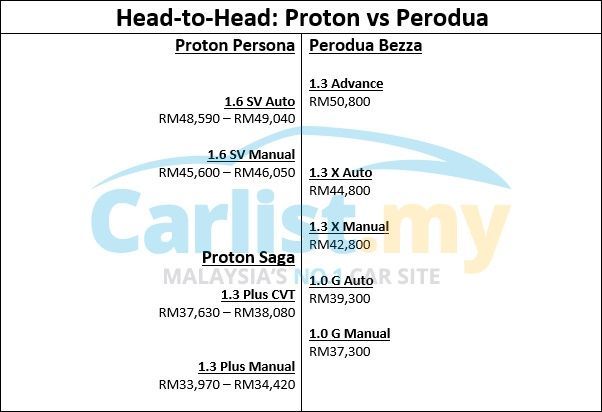 Key Talking Points
1.Safest Perodua model ever: The Bezza is Perodua's first ever model to be offered with electronic stability control, albeit restricted only to the most expensive variant. This means that the Bezza's five-star ASEAN NCAP rating applies only to the Advance model; other variants are four stars only. Still, take nothing away from the new sedan's high adult occupant protection score of 15.38 over 16.00, indicative of a sturdy body structure.
2.M/T - Double synchros for all ratios: Combined sales of 1.0- and 1.3-litre manual variants are expected to account for only five percent of Bezza sales, but that didn't stop Perodua from addressing a long-held criticism against the rubbery and imprecise gear shift quality of its manual cars. We didn't drive the stick-shifter test cars, but gear action felt positive with the vehicles stationary.
3.508-litre boot: Malaysians place great emphasis on boot space, and Perodua engineers made sure to give them that. Being accustomed to packaging much smaller vehicles undoubtedly gave Perodua the advantage now that there's more internal volume to work with, but matching the Honda City's cargo volume whilst maintaining smaller dimensions is still no mean feat. If that's still not enough storage, all variants get 60:40 split folding rear seats as standard.
4.Aerodynamic: The Bezza has a drag coefficient of 0.286, the lowest Perodua has ever managed in any model. Besides optimizing the body shape, Perodua also utilized underbody covers as well as placed fins on the side mirror base and tail lights to smoothen the flow of air around the vehicle. These measures are demonstrative of a level of attention to detail that is uncommon in this price range.
5.Auto start/stop: The Bezza is the first Malaysian-made car to incorporate auto start/stop technology, albeit reserved, once again, for the Advance model only. Claimed fuel consumption for the Advance model is 4.5 litres/100km, compared to 4.8 litres/100km for the 1.3 Premium X auto variant without this feature.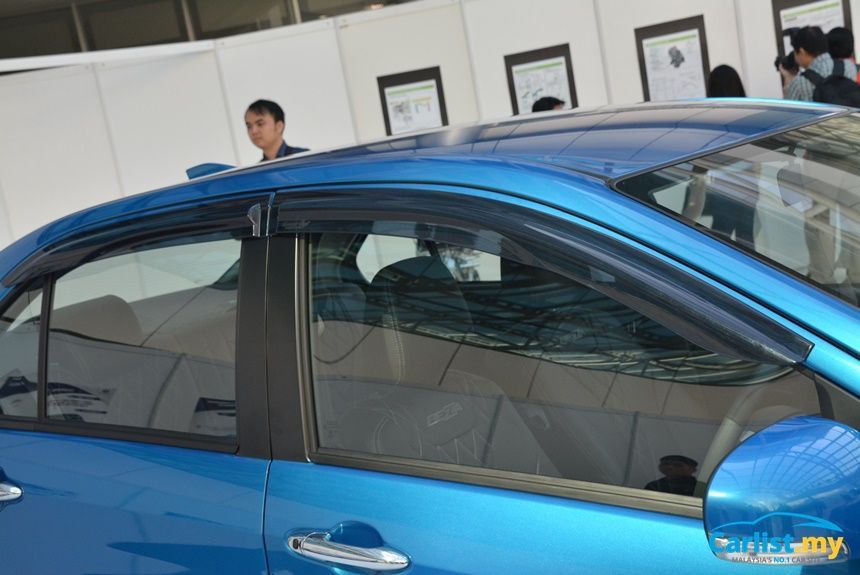 How does it Drive?
Given half an hour in the confines of Perodua's test track, I was able to have a go in both the 1.0- and 1.3-litre variants of the Bezza, albeit restricted to the automatic variants only. Time constraints prevented me from having a go at the manual versions, but that's something we plan to rectify once Perodua commissions a media fleet for more extensive review.
Being the performance baseline of the range, the 1.0-litre model offered respectable go, scaling the test track's upward slope carrying three people onboard without much trouble, albeit requiring some effort on the driver's part to pin the throttle down. We also had the benefit of having managed to build decent momentum before hitting the slope.
Suppression of noise levels was pretty good, owing perhaps to the vehicle's slippery shape. Vibrations from the engine were noticeable, however, particularly when launching the vehicle from standstill.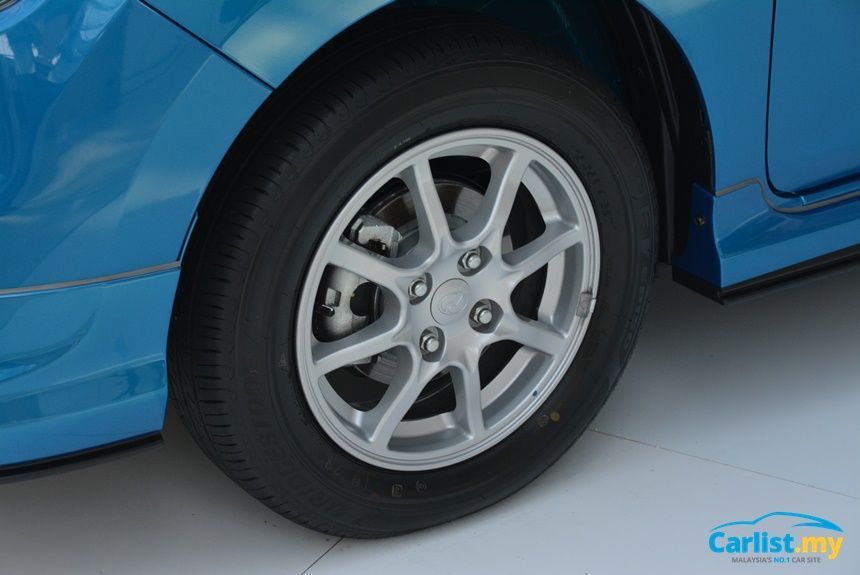 The brevity of the test drive prevented proper assessment of the 1.3-litre model's performance advantage over the 1.0-litre model, but refinement levels are notably better and vibrations more effectively contained. Impressively, the auto start/stop system operated with smoothness that is comparable with more experienced exponents of the art.
Ride quality felt decent within the limited confines of our test track, which did include stretches that simulate some of the less-maintained tarmac on our public roads. In summary, it was firm, but well-damped, and entirely satisfactory in the context of its class.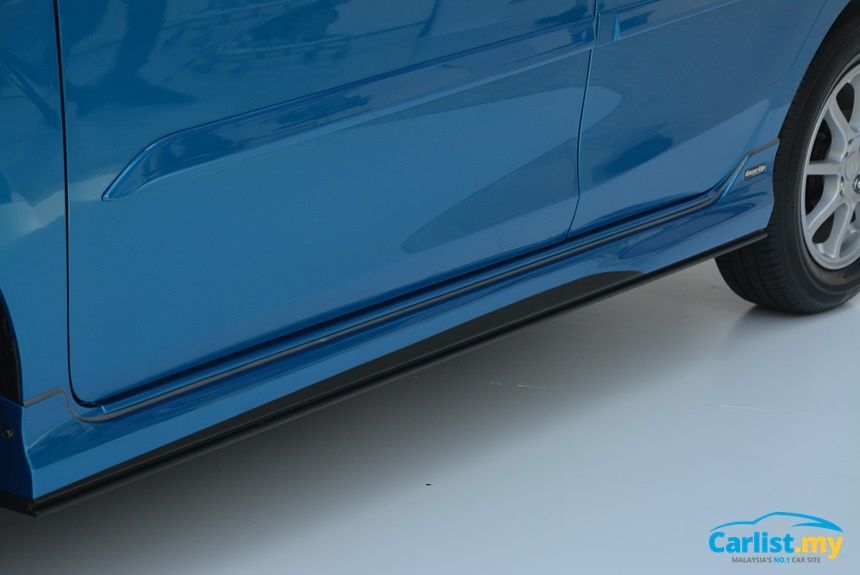 Conclusion
The Bezza is an exciting car, though perhaps less so for driving enthusiasts than it is for the value-conscious public at large. Malaysians have long wanted a sedan from Perodua, and they've got it.
In the Bezza, we see a product that seems to check many boxes with the average consumer. It's as if as Perodua compiled a checklist of desired attributes that Malaysians want in car, and lumped as much as it can into one affordable package.
Perodua's excellent track record in recent times is indicative of the company's uncanny ability to accurately read market requirements and deliver products that people want. The Bezza shows every sign of maintaining that trend.
---
---
---
---
留言