Frankfurt 2017: The All-New Renault Megane R.S. Has Arrived
所有资讯 For the longest time, the Renault Megane R.S. was the hot-hatch to beat. It claimed Nurburgring records and was always high up on the list of the top driver's cars every year since it came about, along with the older Clio R.S. models as well. In the last few years that top spot for hot hatchbacks has been greatly contested, with the Golf GTI Clubsport S holding on to it only to lose it to the new Civic FK8 Type R. But RenaultSport is back, with an all-new Megane R.S.- this time in 4-door form.
The new Megane R.S. is powered by a smaller turbocharged 1.8-litre engine (a peculiar choice considering how they had stuck with the 2.0-litre for so long), singing to the tune of 280 hp at 6,000 rpm, with 390 Nm of torque on tap. For the first time ever there is a 6-speed EDC dual-clutch option for the Megane R.S., but thankfully it is also available with the 6-speed manual that we know and love. There are Sport and Cup packages as per the older Megane R.S., with the key difference being the inclusion of a Torsen LSD on the latter.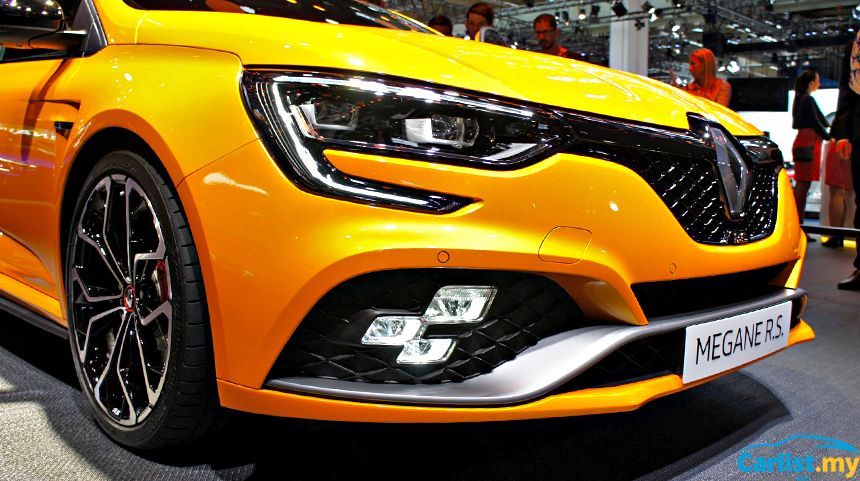 The front suspension geometry has been redesigned for even more torque-steer eliminating magic. While the rear suspension remains a torsion beam, the new Megane R.S. gets a few clever tricks up its sleeves. Older French hatchbacks used to get a form of rear-wheel steering through bushing flex on the torsion beams themselves. This is useful to a certain degree as it helps with rotating the hatchback into the corner and optimizing geometry in more aggressive situations.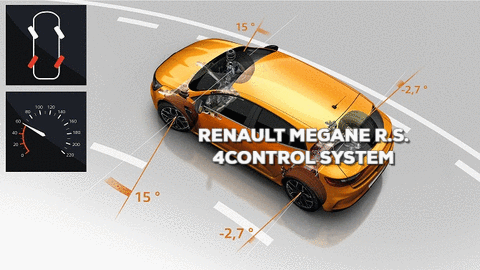 But to go beyond this, there needs to be a mechanical system that can give you better stability at higher speeds, but sharper rotation when you need it as well. That's where Renault's 4CONTROL system comes in, which is effectively a form of 4-wheel steering. At higher speeds it steers with the front wheels, while at lower speeds it steers in the opposite direction. This is a first for its segment, or even hatchbacks in general.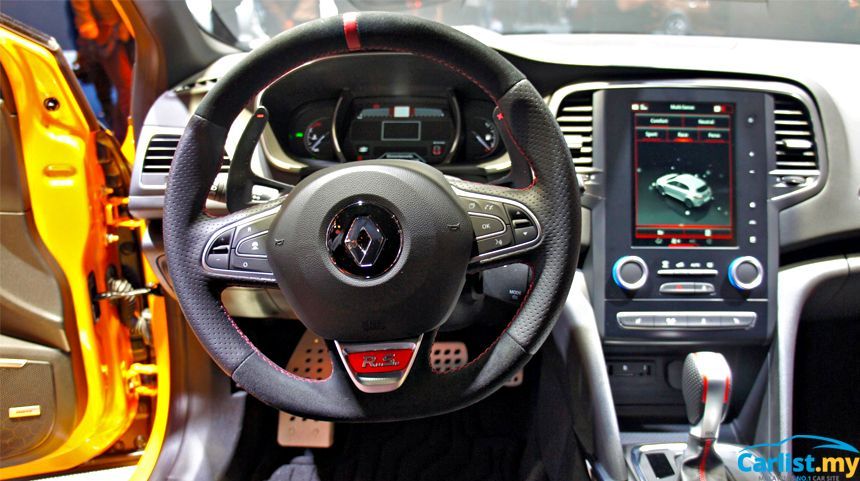 As for the rest of the Megane R.S., it's pretty standard fare. There's the R.S. Monitor which is now even more detailed with the information it registers and will allow you to parade your G force readouts in front of your mates at your local trackday. Much like the BMW M3 and M4, there is also an expert mode that can connect to a camera for even better analysis of your driving, good or bad.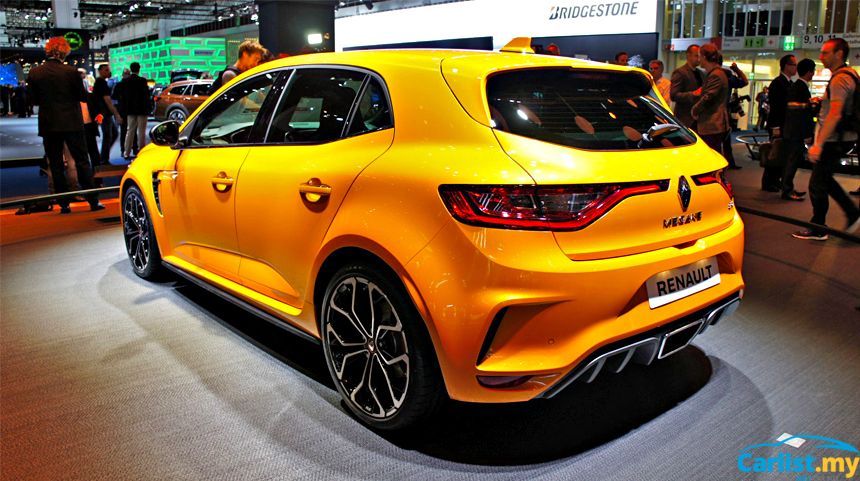 The Multi-Sense system offers five different driving modes, although this is pretty much a rehash of the older Pedal Law system that we had in the earlier Megane R.S. models. There will be a 300-horsepower Trophy variant of the Megane R.S. coming out at the end of 2018, so if you can hold off for just a little bit longer it may be worth the wait.
---
---
---
---
留言