Save the date! RHB DRIVE: Premium & EV Roadshow 2023 is happening June 2-4, powered by Carlist.my and Wapcar!
所有资讯 Carlist.my and Wapcar are super proud to be hosting RHB Drive Premium & EV Roadshow 2023, happening at the Piazza, Pavilion Bukit Jalil from 2nd to 4th June, 10am to 10pm.
---
This is your golden opportunity to get up close and personal with the hottest premium and fully electric cars on sale in Malaysia today from the world's top automakers such as BMW, MINI, GWM, BYD, Volvo, and more!
Get to know these amazing cars more intimately and enjoy exclusive deals and promotions from our partner RHB Bank, who have introduced a revolutionary Green Financing package optimised specifically for EV ownership.
All of this will be happening under the vibrant canopy of the Piazza at Pavilion Bukit Jalil where you can really appreciate the intricacies of these cars.
Over the 3-day roadshow, there will also be exciting lucky draws, prizes to be won, exclusive deals for vehicle bookings, attractive financial offers from RHB, and fun family games to be enjoyed!
Here is but a taste of the kind of captivating vehicles you can expect to discover for yourself at the RHB Drive Premium & EV Roadshow 2023.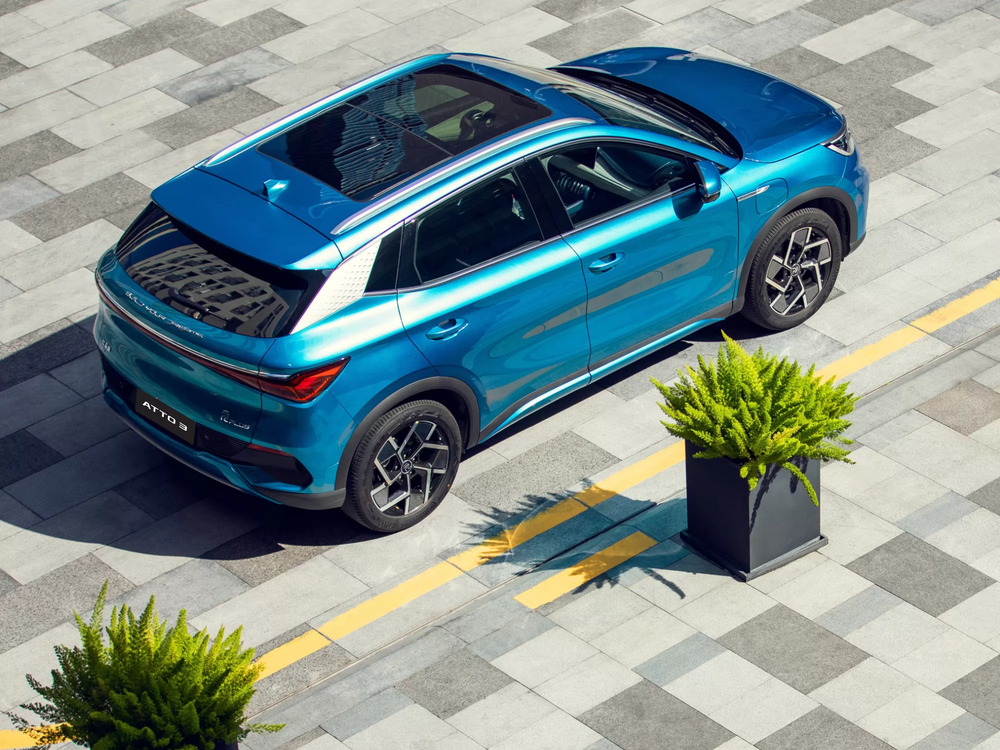 BYD Atto 3
There is no other fully electric vehicle that has caused quite as much a stir as the Atto 3. BYD is perhaps the most technologically sophisticated and highest volume EV manufacturer to emerge from China, and being the first model introduced into Malaysia by carries quite a bit of weight.
Priced starting from RM150k, it's within the range of most prospective buyers eager to dip their toe into the electric lifestyle. And what they'll soon find out, as we did, is a car that is surprisingly resolved, well-built, and well-designed. We were very impressed overall with special mention to how its 204hp electric motor and instant torque made the Atto 3 feel exceptionally zippy while driving.
BYD are very much known for their battery tech, particularly the integrity and energy density of their 'blade' style cells. In standard range guise, the Atto 3 offers an impressive 410km from its 49.9kWh capacity while the 60.5kWh Extended Range takes its endurance to an impressive 480km as tested on the NEDC cycle.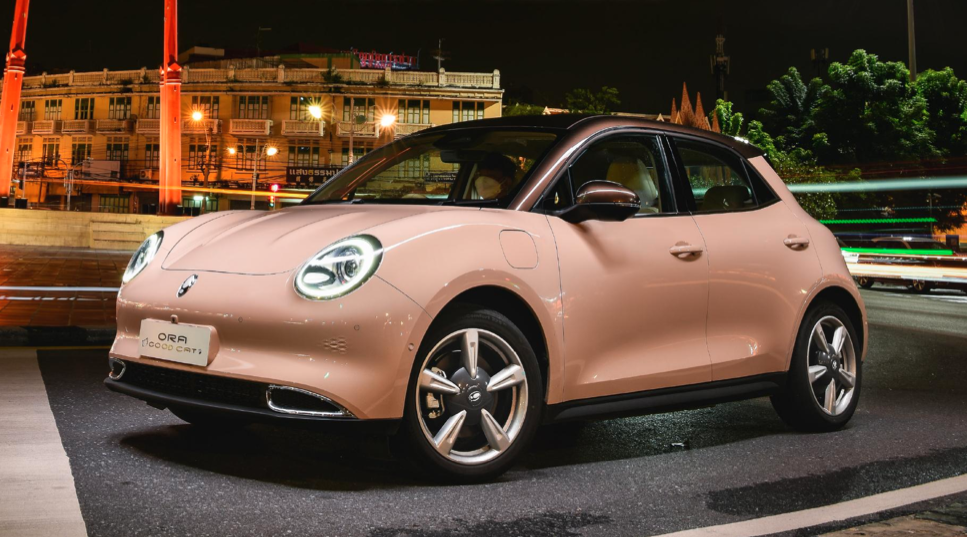 ORA Good Cat
No other car is quite creates quite as unique an impression as the ORA Good Cat, whether you happen to see it on the move or while stationary. The car is curvaceous, sleek, intriguing, and more than a little adorable all at the same time.
However, the Good Cat backs up all this style with ample doses of substance with a cabin that is spacious and plush, a responsive electric motor driving the front wheels, and up to 500km of range (NEDC) from its 63.1kWh, giving it true everyday ability as both a city runabout and a longer-distance cruiser.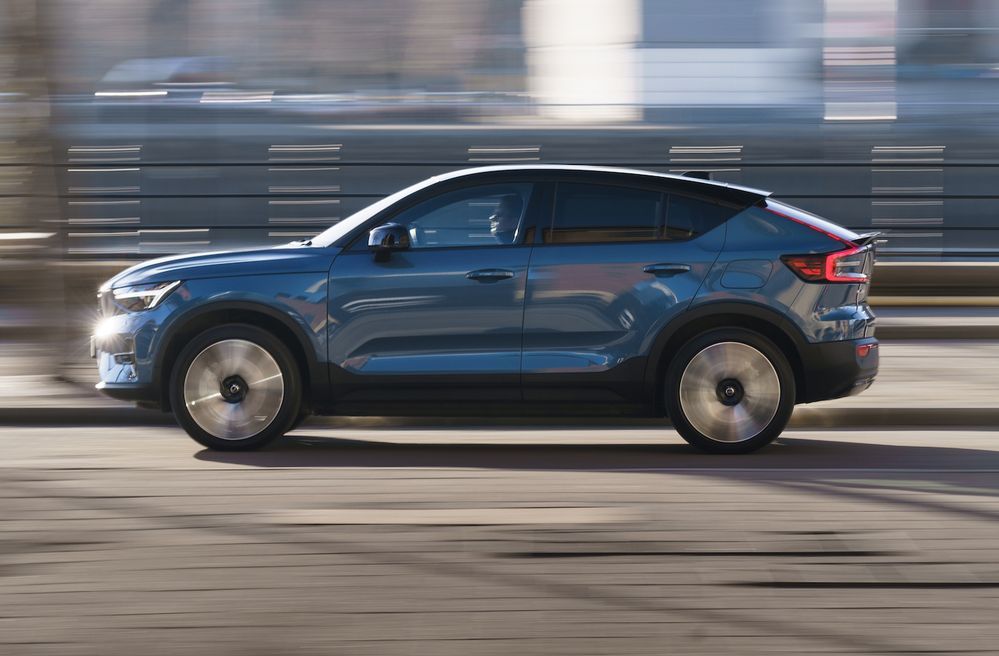 Volvo C40 Recharge
If you're looking for something unique and stylish without compromising on quality, the Volvo C40 Recharge is a great choice. This sleek Swedish coupe-SUV recently entered the market and combines a 78kWh battery with dual motors, offering an impressive 408PS and 660Nm of power for seamless performance.
It's probably the most understatedly handsome of all the EVs currently on sale, owing Volvo's own restrained Scandinavian style and that sloping roofline. Its cabin is equally elegant and packed with tech that's tastefully integrated. The C40 oozes quality, the kind you need to see and feel in person to appreciate.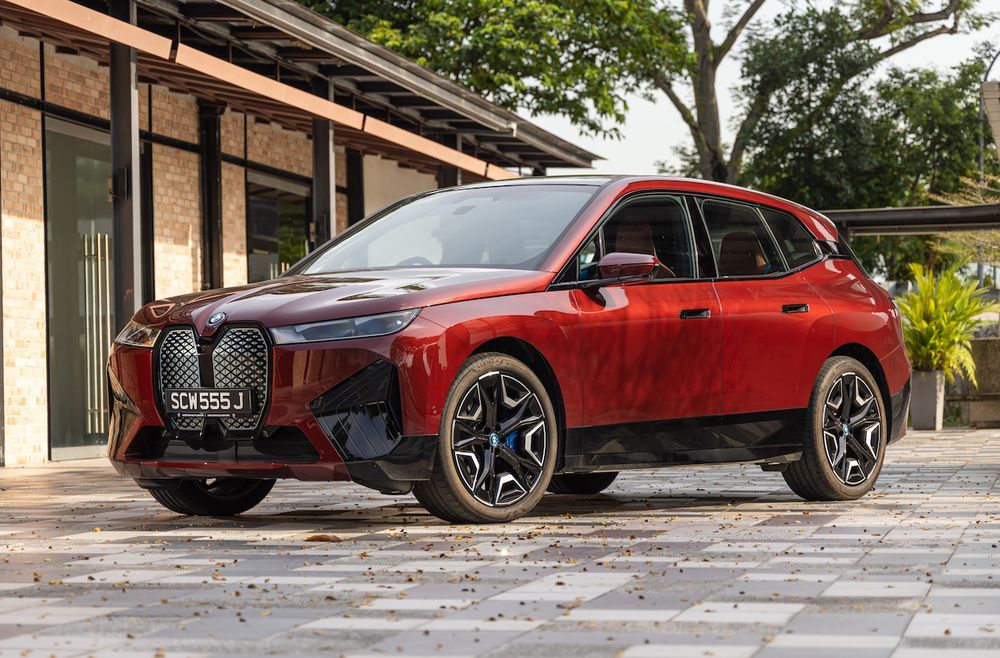 BMW iX
The iX is one BMW that doesn't need much of an introduction. Since its Malaysian introduction, buyers have flocked to this advanced flagship EV from the famed Munich automaker.
It represents the brand's commitment to electric mobility offering their most advanced technology, combined with impressive performance and a luxurious driving experience that still distinctly BMW for its dynamics and driver involvement.
One cannot ignore its imposing design either which, after all said and done, cuts a dash unlike any other car out there. In fact, we'd dare to say that the iX can draw the eye just as effectively as most rarified Italian exotics.
If there were one car we suggested you discover in person, it would be the iX. Pictures don't do it justice, and neither will glimpsing it from afar. The car has a certain air and presence to it, like it's more of an object carved from high polish ceramic than a car.
__________________________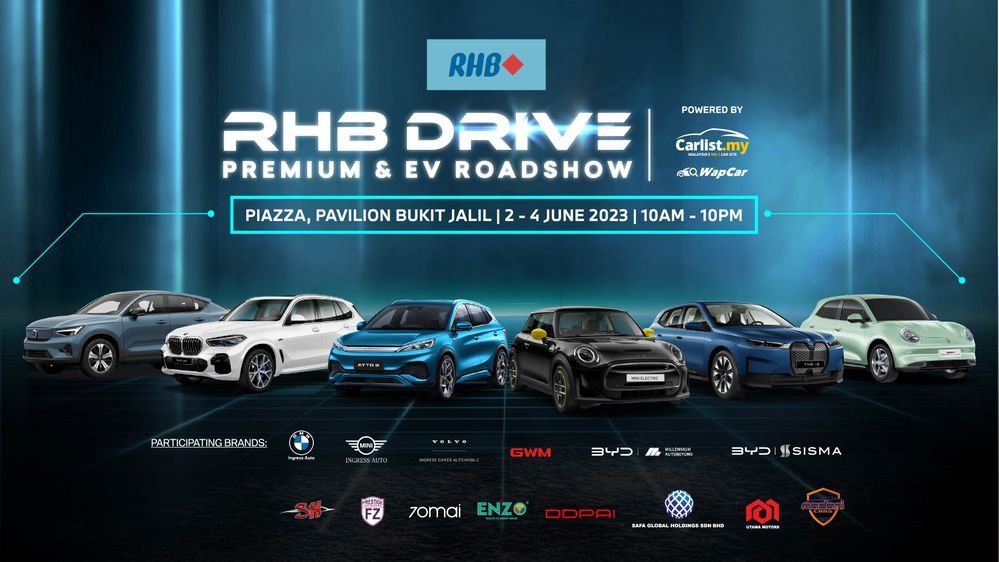 All these cars and many others will be yours to discover at RHB Drive Premium & EV Roadshow 2023, happening at Piazza, Pavilion Bukit Jalil from June 2nd to 4th June!
---
---
---
留言