Mercedes-AMG: The 50-Year Journey From Barn To Podium
汽车专题 You are working happily in your dream job at your favourite car maker, when suddenly your company makes a business decision that renders your job role invalid. You are transferred to work on something else that wasn't exactly what you signed up for. What do you do?
Hans Werner Aufrecht and Erhard Melcher, both engineers from Daimler-Benz's development department faced that very question when the company decided to pull the plug on all motor racing activities.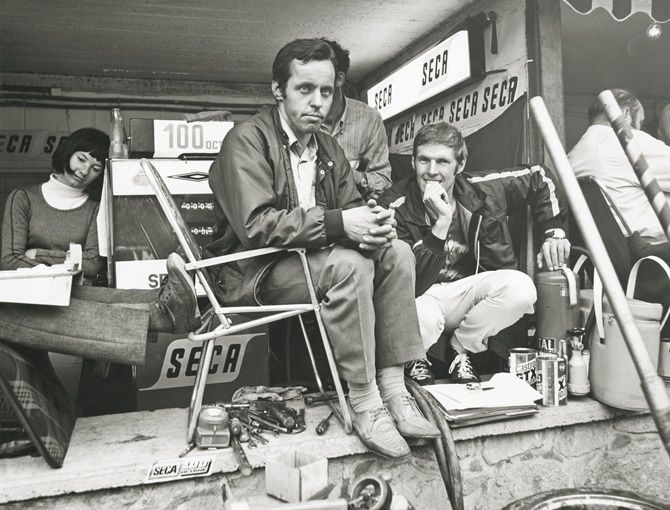 History paid no attention to the roles which Aufrecht and Melcher were officially reassigned to within the company; what's widely known now, however, is that after clocking off their day jobs, the two maverick engineers retreated to the backyard of Aufrecht's house in the small town of Grossaspach, where they spent their free time continuing their work fiddling with Mercedes engines for use on the race track.
Together, the duo prepped a W112 Mercedes-Benz 300 SE for Manfred Schiek to take on the German Touring Car Championship (DTM) in 1965. In one of many moments of inspired engineering genius, Melcher integrated the 300 SL's direct injection system into the 300 SE's M189 inline-six engine, raising outputs from 170 to 238hp. Schiek went on to clock ten victories that season, but did not live to celebrate the success after being killed in a crash September that year.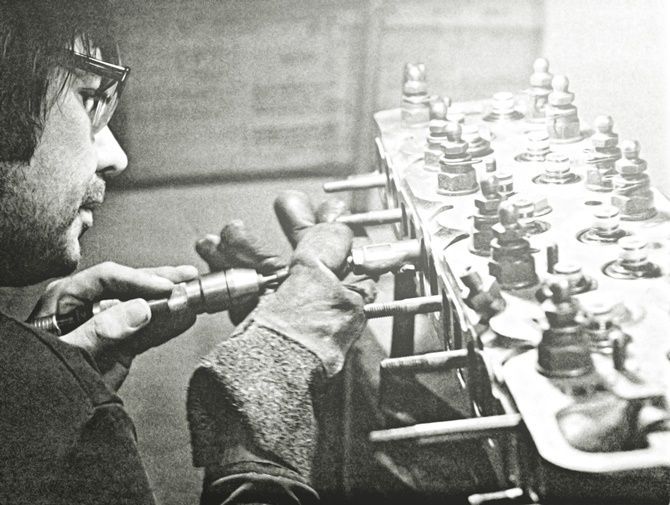 Herr Aufrecht and Herr Melcher moved on and took things further, however, founding Aufrecht Melcher Grossaspach Engineering Bureau, Design and Testing for the Development of Racing Engines - AMG for short - in 1967.
In this special feature celebrating AMG's 50 years of dedication to high performance, we highlight five milestone events of the outfit's rich history that shaped its destiny.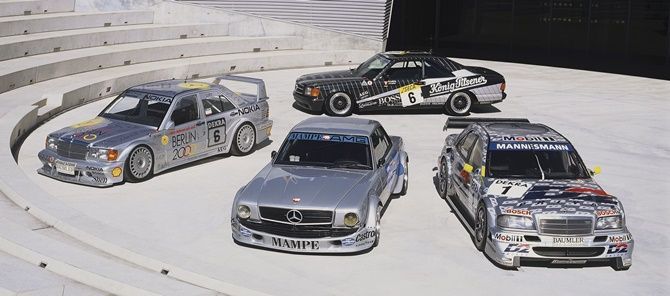 1971 – 'Red Pig' Wins At Spa
In 1968, Mercedes-Benz released the 300 SEL 6.3, a model that mated the W109 S-Class platform with the legendary 6.3-litre M100 V8 from the 600 limousine to create what was, at that time, the world's fastest four-door sedan – 0-100 km/h in 6.3 seconds. AMG got its hands on the car and worked to make it even faster by enlarging the V8's capacity to 6.8 litres and unleashed it upon the field at the 1971 Spa-Francorchamps 24 Hours.
Competing against a field of nimbler and smaller vehicles, the AMG 300 SEL was naturally disadvantaged by its weight and large capacity engine, which not only consumed fuel at alarming rates but also destroyed tyres just as quickly. This car, let it be clear, was the S-Class of its day. It was endearingly nicknamed the 'Red Pig'. Despite the handicap, the car had monstrous straight line pace thanks to 428 hp from its V8 and was utterly reliable – it finished best in-class and came in second overall.
The AMG 300 SEL's racing career was short-lived, but its success had far longer term repercussions. Today, the 300 SEL 6.8 continues to define the philosophy of present-day Mercedes-AMG vehicles – superior performance achieved through sheer force of will.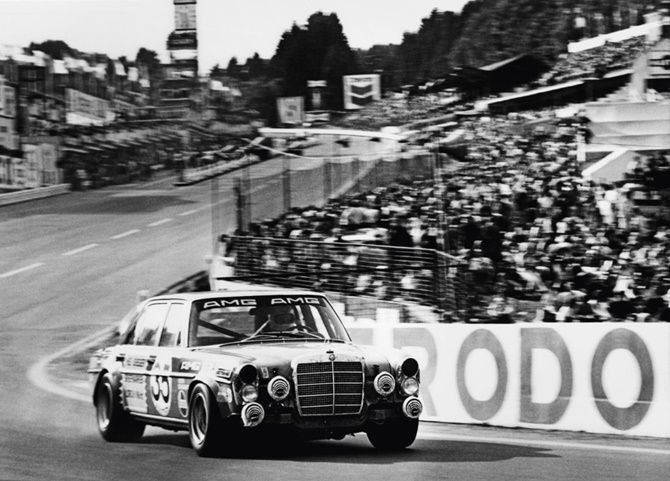 1976 – Moving To Affalterbach
A fast-growing clientele, many of them from outside Germany, fueled AMG's continued expansion following the Spa victory. In 1976, now with a dozen-strong workforce, AMG could afford a proper plant and shifted operations to its now familiar base at Affalterbach.
Growth continued apace amidst new surroundings. At present, Mercedes-AMG has more than a thousand employees on its payroll spread across three facilities – the Affalterbach HQ supplemented by engine plants in Kolleda and Mannheim.
A time-honoured tradition at Affalterbach is the famous 'one-man, one-engine' philosophy in which every Mercedes-AMG engine is hand-assembled by a highly-skilled technician who would then sign it off with dedication plaque sitting proudly atop the engine cover.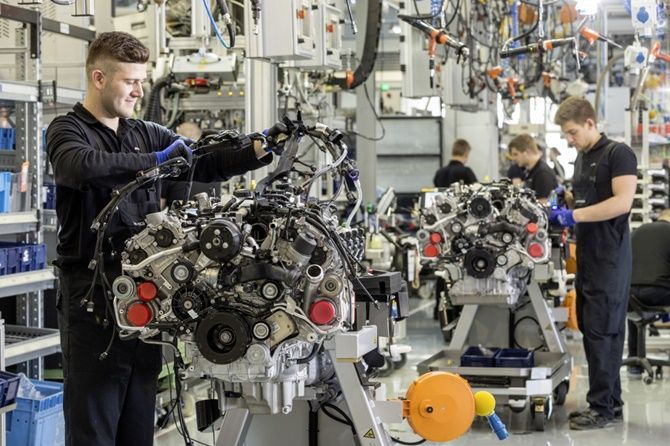 1984 – Melcher's 32-valve V8
Back at the shop floor, Erhard Melcher designed a new 32-valve head to go with the 5.0-litre M117 V8 engine in the W126 500 SEC in 1984. Whilst this engine did not see any motorsports action, it elevated AMG's stature to become a full-fledged manufacturer. The 360hp V8 eventually found its way into the W124 E-Class Coupe, creating the legendary Mercedes Hammer.
This engine takes its place in history amongst many great and memorable V8s from AMG that also includes the Red Pig's 6.8-litre, the 450 SLC Mampe's 4.5-litre, and, more recently, the 6.2-litre M156, the first engine developed independently by Mercedes-AMG not based on any mainstream Mercedes-Benz engine. The present Mercedes-AMG range includes two V8 powerplants – the 5.5-litre M157 and the twin-turbocharged 4.0-litre M178.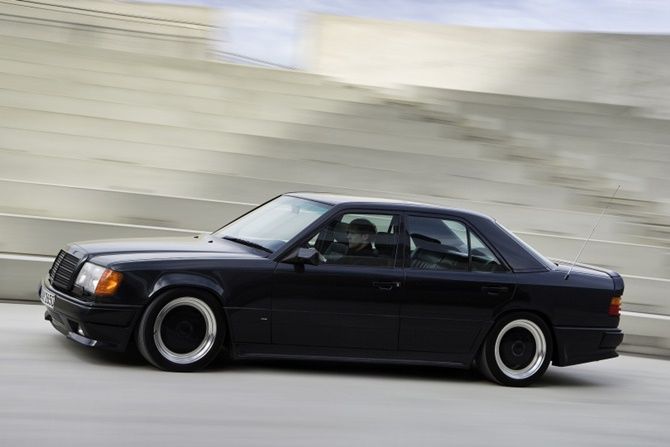 1988 – Official Motorsports Partnership With Daimler AG
Whilst recent exploits in Formula One have been hogging the limelight, the bedrock of Mercedes-AMG's motorsports pedigree was built in the touring car scene. A string of AMG victories in the DTM German Touring Car championship earned factory backing in 1988, with the formalization of an official partnership with Mercedes-Benz in 1988.
The collaboration got off to a winning start, racking up six wins in its first season from the 190E 2.3-16 piloted by Johnny Cecotto and Danny Snobek. Just three years later in 1991, came the Team Championship with Klaus Ludwig finishing runners-up for the drivers crown. Ludwig would go on to become overall DTM Champion the following year, the first for a Mercedes-AMG driver.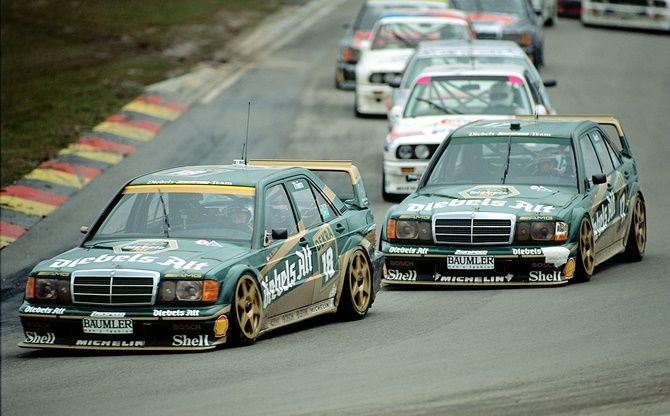 Today, nearly three decades on, Mercedes-AMG ranks as the most successful brand in DTM history, having won 177 races together with 10 Drivers', 13 Team, and 6 Constructors' titles. During the DTM's four-year hiatus from 1996 to 2000, AMG focused its attention to the FIA-GT championship for which the CLK-GTR was created.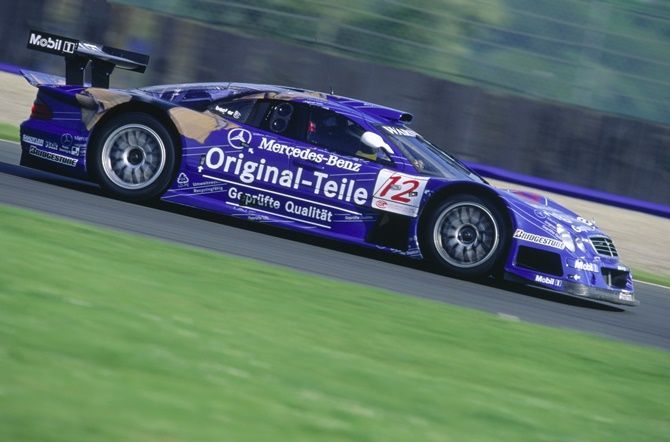 Separate from its partnership with AMG in touring car racing, Mercedes-Benz was also active in Formula One as McLaren's engine supplier. In 2010, the company undertook the decision to participate as a factory-backed team, although it wasn't till 2012 that AMG was officially included in the picture as the Mercedes-AMG Petronas F1 Team.
After overcoming early struggles, Mercedes-AMG emerged as a dominant force in F1. The switch from naturally-aspirated 2.4-litre V8 engines to more advanced 1.6-litre turbocharged V6 hybrid powertrains coinciding with a hat-trick Driver and Constructors titles for three successive seasons – Lewis Hamilton won the 2014 and 2015 titles, whilst Nico Rosberg took the 2016 crown before announcing his retirement.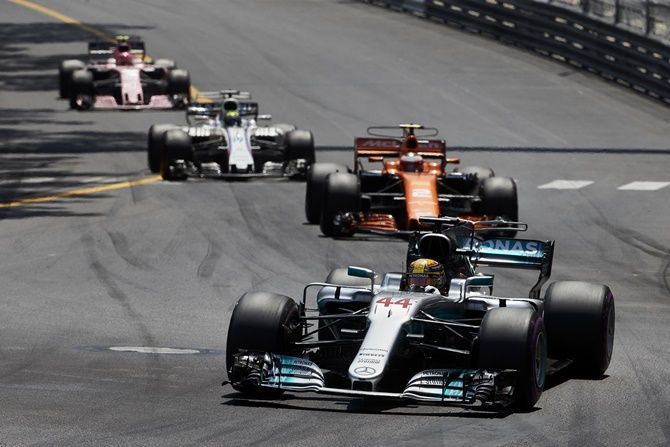 2005 – Wholly-Owned By Daimler AG
Parallel with their collaboration on track, Mercedes-Benz and AMG also embarked on a partnership to develop high-performance road cars. The first product of this venture was the C36 AMG in 1993, and more was indeed to come.
As the AMG brand grew in stature and allure, Mercedes saw a platform upon which it could build a legitimate performance brand to challenge BMW M and Audi quattro – in 1999, DaimlerChrysler AG bought a 51 percent stake in AMG before fully acquiring it in 2005.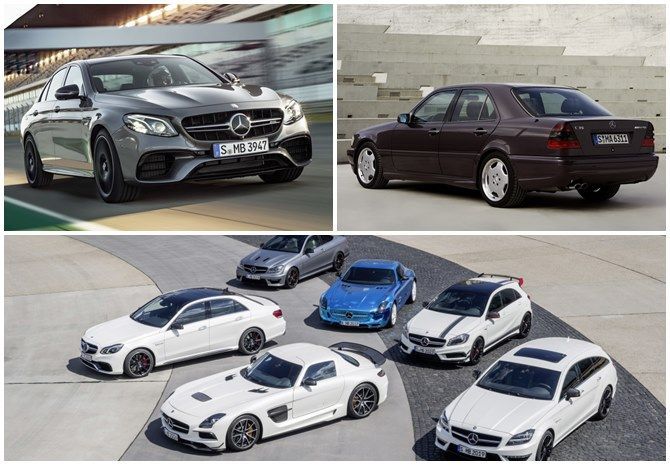 Being officially 'in the family' also gave Mercedes-AMG unprecedented resources that allowed it to develop its standalone products as well. The 6.2-litre M156 V8 in 2006 was the first independently-developed engine by Mercedes-AMG; this was followed in 2009 by the SLS AMG, the first vehicle engineered from scratch by the outfit.
The second in-house model from Affalterbach is the Mercedes-AMG GT that was launched in 2014, but more is still to come. The AMG GT Concept displayed at Geneva earlier this year foreshadows an upcoming 805hp four-door hybrid fastback with supercar performance. Even more extreme will be the Project One hypercar that is set to offer Formula 1 performance in a road legal package.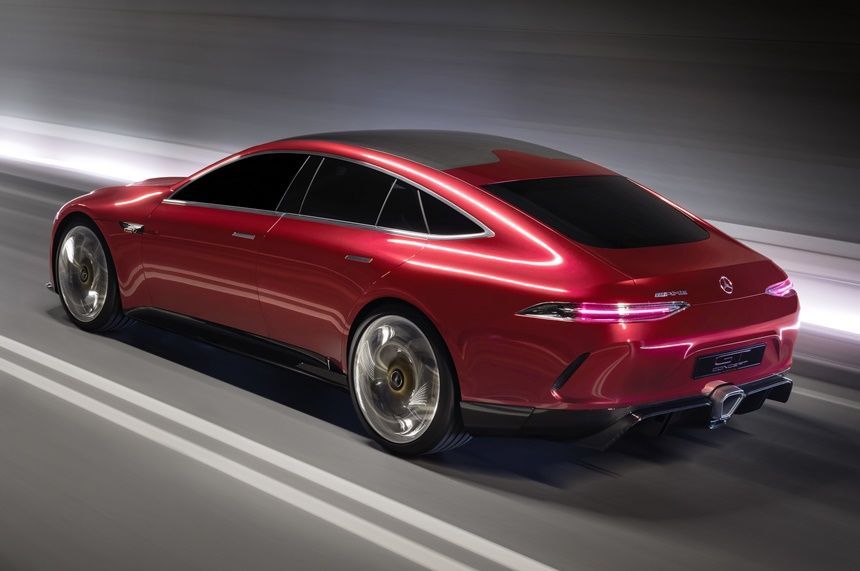 At present, Mercedes-AMG is noteworthy for its range of no-compromise performance models unparalleled in its variety. The newly-added AMG 43 series models launched recently in Malaysia further widens the brand's appeal, making it more accessible than ever to a broader spectrum of fans.
Looking back at its 50-year rise to the pinnacle of driving performance, it is remarkable to think that AMG was brought to life by nothing more than the burning passion of two maverick engineers unwilling to see their dreams die without a fight. In creating AMG, Aufrecht and Melcher taught us how adversity can be overcome by sheer force of will, and that a winning mentality is forged by sheer determination.
---
---
---
留言