Mercedes-Benz Plans To Unleash 10 New Plug-In Hybrids Before 2017
所有资讯 At a special Intelligent Drive event in San Francisco, California, on-going at the time of writing, Mercedes-Benz has once again reiterated its position to reveal 10 new plug-in hybrid models by year 2017.
As mentioned before on Carlist.my, Mercedes-Benz is working full-steam-ahead on its range of plug-in hybrid models to come, and having seen the C350e (sedan and estate) come as quickly as it did after the S 500 Plug-In Hybrid we drove in Sweden late last year, it's no surprise to see them reiterate the coming of 10 more models before 2017.
But what's to come, specifically? Well, of the 10, it's been made clear that they will include more sedans and SUVs. The likely suspects being the all-new W213 E-Class (sedan and wagon), the GLE-Class Coupe SUV, GLC-Class SUV (yet to be unveiled), while the remainder of that list being its rear-wheel drive-based models.
Why rear-wheel drive? The plug-in technology Mercedes-Benz currently employs is a modular and transferable arrangement for now, and it seems that the system has been fully-developed yet for its front-wheel drive vehicles, such as the compact range based on the A-Class: A-, CLA-, GLA and B-Class.
But that doesn't mean that Mercedes-Benz FWD plug-in hybrid models won't come. It's been made clear to us that they're well within the organisation's plans, but a later announcement will reveal more.
What's clear for now, however, is the intent behind the brand and its plans for the future, near and far. And that's a full-on assault in the hybrid power and alternative fuel segment.
We're here in San Francisco to get first drives of two new and very exciting vehicles: One, the C350e (the tiny 'e' referring to the C-Class's plug-in hybrid nature); the other, the game-changing F015 Luxury in Motion concept.
Stay tuned for these reviews to come.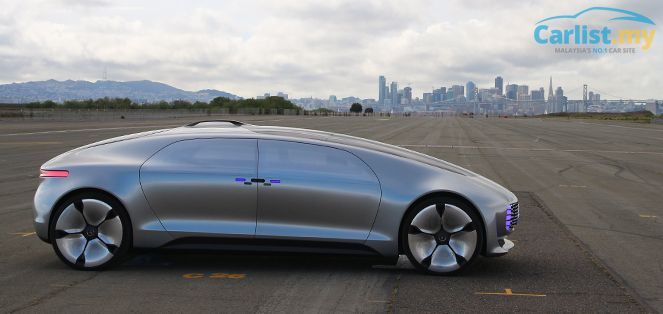 ---
---
---
---
留言