Mercedes-Benz Services Malaysia Extends Agility Financing To 2015 E 300 BlueTEC HYBRID
购买指南 The 2015 Mercedes-Benz E300 BlueTEC HYBRID is now offered with Agility Financing, making it the latest E-Class variant to come with the flexible financing plan.
Developed by Mercedes-Benz Services Malaysia Sdn Bhd, the Agility Financing plan was developed to meet the needs of Malaysian customers, to offer risk-free financing and an assurance of the value of their Mercedes-Benz vehicle.
Assuming a 2.4 percent interest rate, a conventional financing plan would cost RM5,731 for an E300 BlueTEC HYBRID whereas for the same car, a four-year Agility Financing plan based on 20,000km per year would cost rough RM4,868 per month.
Mercedes-Benz guarantees the future value of your car, determined by probable mileage and length of term agreement. From there, Agility Financing customers would be able to enjoy added cash flow abilities and financial confidence, even if the car's value decreases.
Agility Financing has the flexibility to cover the needs of all drivers, even ones that are more enthusiastic about distace covered, spanning 25,000km and 30,000km per year over one-year or up to five years financing tenures.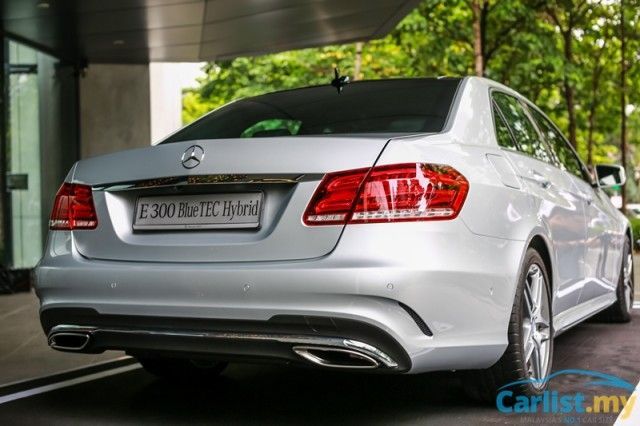 Customers can choose to settle or extend their financing contracts, even opting to upgrade to newer models at the end of the agreed period, letting them have more control over their ownership.
"Agility Financing has gained great interest since its launch and we are happy to expand its offerings to a wider range of Mercedes-Benz models. The positive take-up rates are attributed to customers who have personally experienced the peace of mind Agility Financing brings to the table. For car enthusiasts, a seamless financing experience is key to enjoying the best and latest Mercedes-Benz products," said Mercedes-Benz Services Malaysia Managing Director, Hilke Janssen.
Mercedes-Benz Services Malaysia grows its personal vehicle financing business portfolio with the addition of the E300 BlueTEC HYBRID, adding to the A-Class, B-Class, C-Class, E-Class, S-Class, CLA and GLA models.
For those interested in the Mercedes-Benz E300 BlueTEC HYBRID, the special offers under Agility Financing will last until 30th September 2015. Prospective customers can visit www.mercedes-benz.com.my for more information.
---
---
---
---
留言