October 2016 New Car Sales – Relying On Discounts To Arrest The Decline
汽车专题 Malaysia's new car market slowed marginally by 0.6 percent in October 2016, selling 312 units less than in September 2016. Cumulative Jan-Oct numbers are still 14 percent lower than the same 10-month period last year.
The numbers would have been a lot poorer if not for heavy discounting given by most major brands. The Toyota Hilux, the best-selling pick-up truck in the country was offered with a RM4,000 discount (it was increased to RM6,000 in November) while the Honda City, the best-selling non-national car in the country, was offered with a RM6,000 discount.
The Honda CR-V and HR-V, the best-selling SUV and crossover respectively, were offered with a RM7,000 and RM3,000 discount respectively in October.
With the leading brands actively giving generous discounts, other second-tier brands were forced to match Toyota's/Honda's offerings.
Perodua, still the best-selling automotive brand in the country, saw its sales dropping by nearly 6 percent. With most its cars aimed at the lower-income segment and the cheaper Axia eating into the sales of its more expensive Myvi, Perodua is particularly vulnerable as banks continue to be cautious in approving car loans.
Honda's October promotions have boosted its sales by 9 percent month-on-month, and continues to lead the non-national brands tally.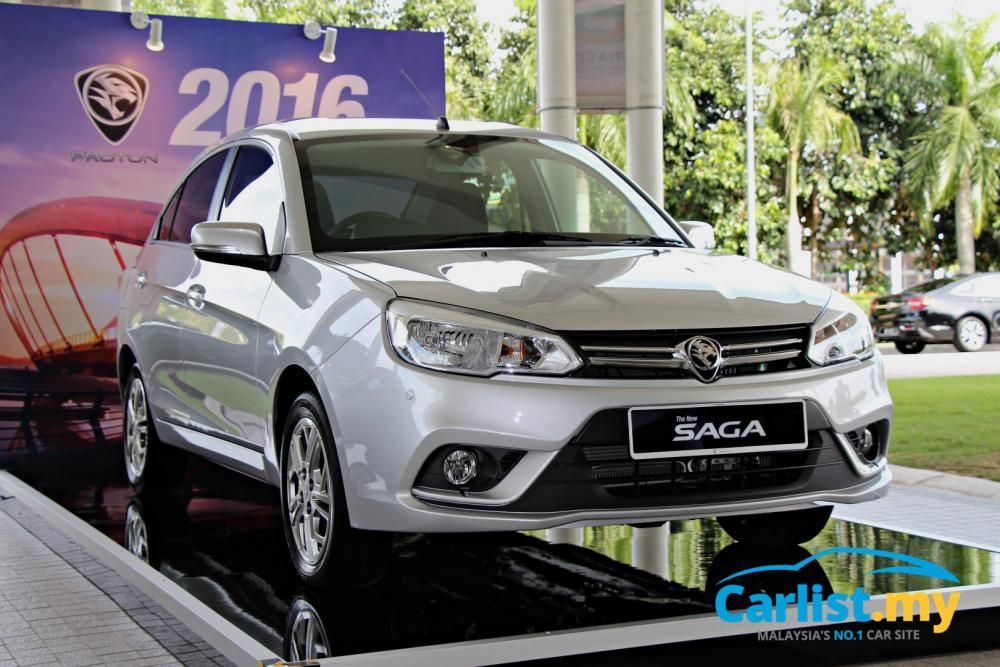 Proton, driven by strong reception of its Saga and Persona, is one of the biggest gainers for October after seeing its sales jumped by 26 percent. Cumulative sales for 2016 however, is still 33 percent off from the same ten-month period last year.
Toyota continues to struggle, as both the new Vios and Sienta have failed to lift the company's fortunes in October. Its luxury arm Lexus is not faring any better. Without having any locally-assembled model, the full-import line Lexus is competing at a disadvantage against the EEV-approved locally-assembled BMW and Mercedes-Benz models. Last month saw one of the biggest monthly declines for Lexus, down 42 percent, slipping past Audi, which has since regained its third spot in the luxury segment ranking.
Nissan was one of the biggest casualties of Toyota's and Honda's aggressive discounting, dropping nearly 20 percent month-on-month, while Mazda resisted the retreat better, and declined just less than 2 percent.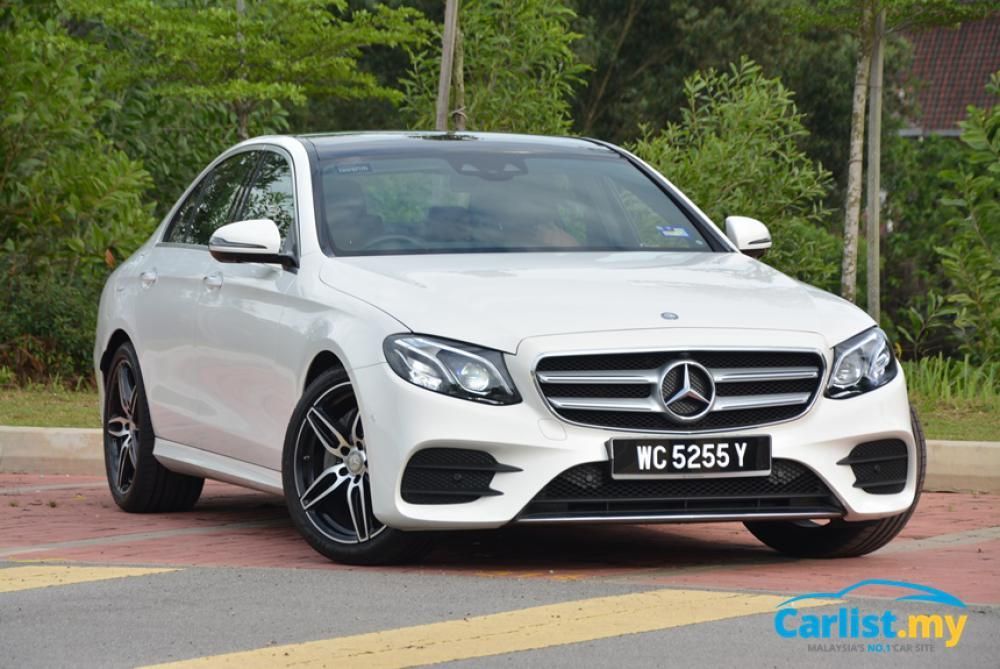 Mercedes-Benz saw a rather unusual drop of 21 percent, likely due to delays in deliveries of its recently launched C350e, as well as customers delaying their purchase of the W213 E-Class (currently only available as a fully-imported model) in anticipation of the cheaper locally-assembled E-Class next year.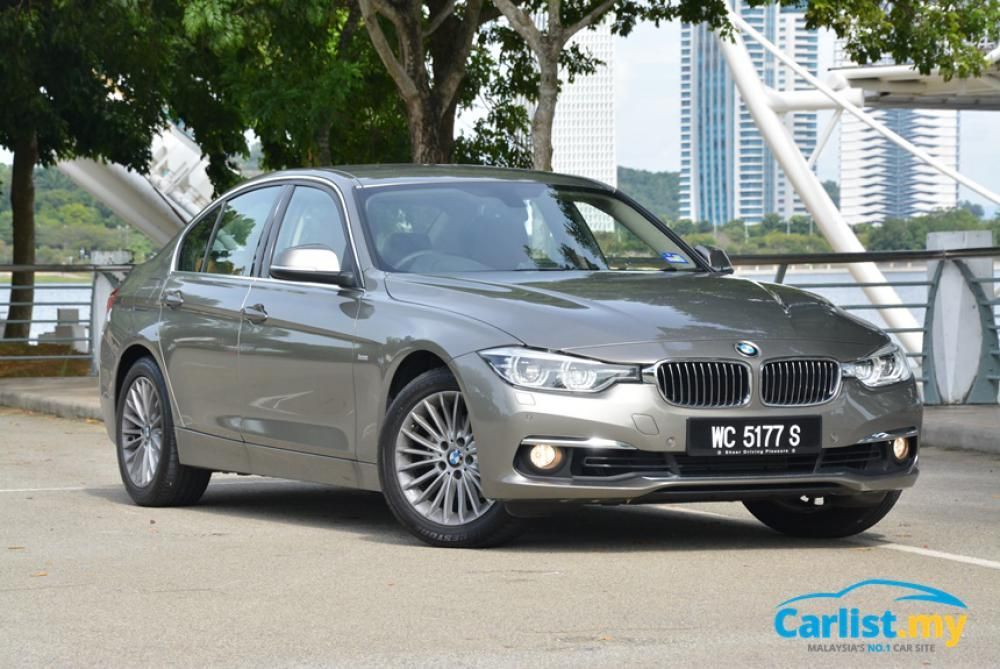 All that appeared to augur well for BMW, which grew 2.4 percent month-on-month, but the blue-white roundel isn't able to capitalize much from the gap left behind by the locally-assembled W212 E-Class as its own F10 5 Series is also on its way out, with the new G30 5 Series expected to be launched here in 2017. Cumulative Jan-Oct sales for BMW is 20 percent higher than in 2016.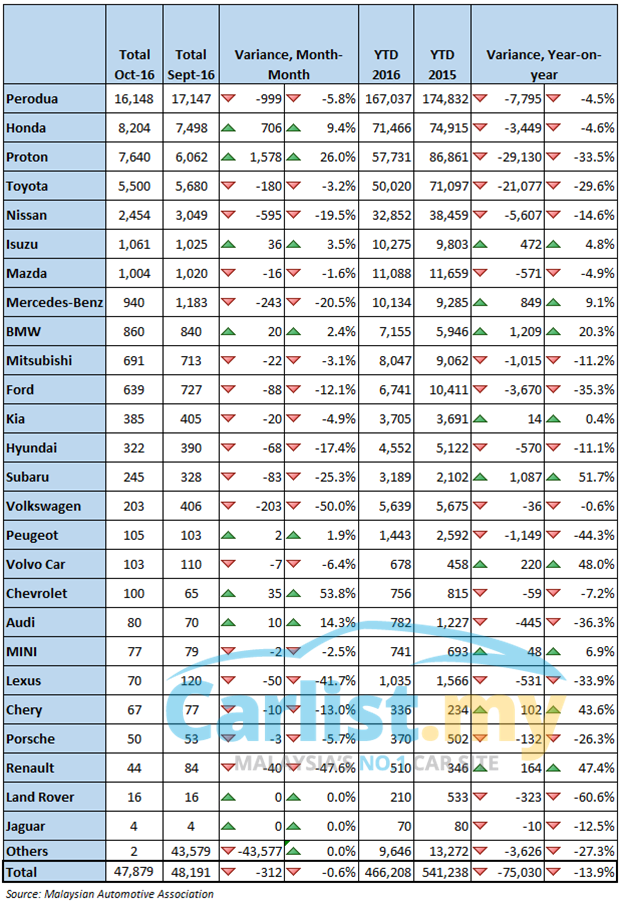 ---
---
---
---
留言