Over 100 Years Of Pick-up Trucks – The Backbone of Civilizations
汽车专题 Anthropologists, the intelligent folks who study human civilization, categorise each era according to the tools used by people of that era. The Stone Age, Bronze Age, Iron Age, Age of Antiquities, Middle Ages, Industrial Age, Information Age - each period of our civilizational history is marked by a tool of overriding importance.

If the Industrial Age was about steam engines, and later the internal combustion engine, then the Information Age is about this thing called the Internet.
In the same way humanity's 200,000 plus years of history can be summarised into several distinct eras, so too is the history of man's mobility with motor vehicles.
While the annals of motoring history are often populated with anecdotes of passenger cars because of their more glamourous appeal, the truth is that many of the oldest car companies build their foundations upon pick-up trucks before producing more sophisticated passenger cars.
Mercedes-Benz, Ford, Isuzu, Toyota – some of the oldest car companies in the world, all began their work with trucks.
The reason is simple: in an era where transportation of essential goods relied on horses and steam-engine trains, a flatbed motorised truck was almost heaven-sent as it liberated farmers from the clutches of opportunistic middlemen.
So it was only natural that the most enthusiastic people towards this 'devil's carriage' – as cars are often referred to by people of that era, fearful of progress and what this unusual contraption represents – are actually farmers rather than the urban folks.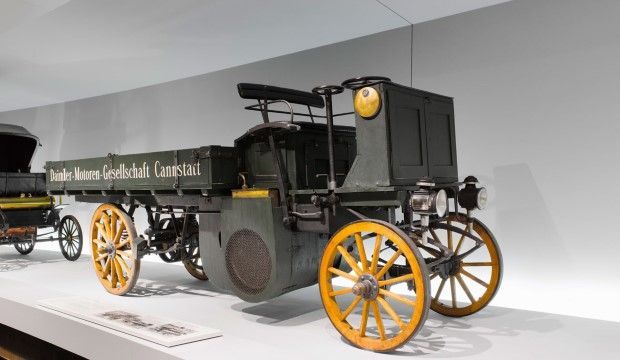 In 1896, ten years after Karl Benz invented the Benz Patent-Motorwagen – the world's first internal combustion engine car, Gottileb Daimler invented the world's first truck – simply referred as by its inventor as the Daimler Motorised Goods Vehicle (above).
The Daimler truck was first exported to London, followed by Paris, New York, St. Petersburg, and would later establish the role for trucks in developing a nation's economy for decades to come.
The 1908 Ford Model T was first introduced in America. It was sold as a rolling chassis, allowing the owner to fit any type of body from any builder that he desires. Many of these early Model Ts ended up being used as a truck.
By 1924, Ford began producing something vaguely similar to our modern-day pick-up truck, with a factory-fitted body and a cargo deck in the rear – the Ford Model TT. As it was based on a regular Model T, it can be said that the Model TT (below) was a precursor to a modern-day pick-up truck.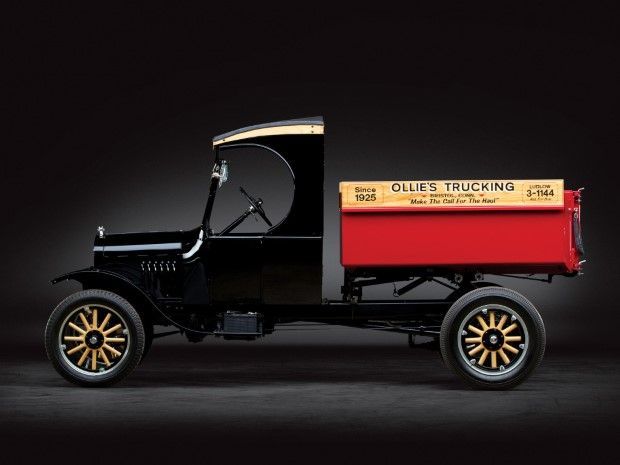 The Model TT was a farmer's workhorse, transported goods across America and was the backbone of America's rapid economic growth in the early 20th century. Agriculture, postal services, manufacturing, all relied on the pick-up truck.
Across the Pacific, it was a similar story. Isuzu, the oldest car company in Japan, started out making a British Wolseley A-9 passenger car in 1922 but the first Isuzu vehicle was a truck – a TX40 in 1938 (below).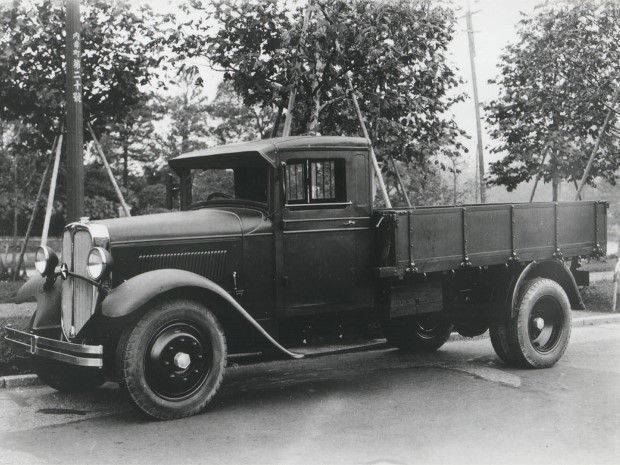 It was a similar story with Toyota, who despite first producing the Model AA, it was the G1 truck that was the first Toyota to be produced in meaningful numbers.
The reasons behind it was simple. Japan was still a poor country and not many people could afford a passenger car. Trucks were desperately needed to support the country's growing economy.
Megacities And The Birth Of A Modern Day Compact Pick-up Truck
After World War 2, major economies around the world were busy rebuilding themselves. People were also migrating to cities at an unprecedented rate. The term 'urbanisation' was coined.
In 1950, there was only one city with a population of over 10 million – New York City. Within the next decade, Tokyo joined the list – which would later be expanded to 3 by 1975, and 10 by 1990.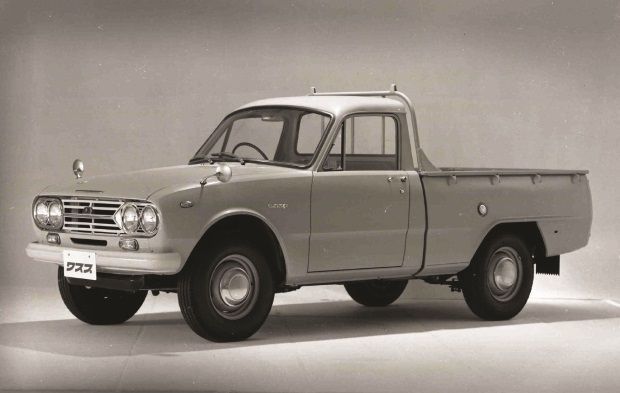 It was also within this early period of urbanization that Isuzu produced its first light truck – the Isuzu Wasp – which was introduced in 1963.
An increasing number of families were leaving their farms in the countryside to find better paying jobs in the city. Many settled down to small businesses serving the increasingly large group of urbanites.
This group of entrepreneurs didn't need a large truck. Instead, they needed a compact truck to support their businesses. Large enough to carry goods, but still compact enough to navigate a typical city street, and more importantly - you don't need a special driving license to drive them.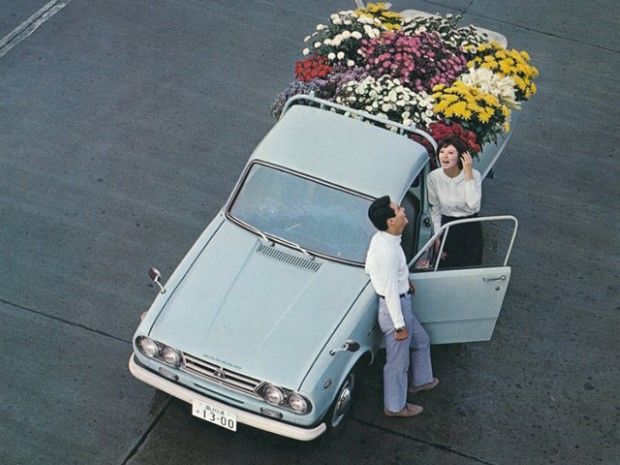 With economic growth came a greater demand for raw materials and more construction work. Trucks were no longer workhorses for small and medium retail businesses, and workmen alike, but also the transport tool of choice for those who were directly involved in building a megacity, literally.
This necessitated the introduction of four-wheel drives. Up until this point, pick-up trucks were mostly variants of a passenger car, running the same rear-wheel drive transmission from a regular car of that time.
Isuzu At The Heart Of A New Generation Of The Pick-Up Truck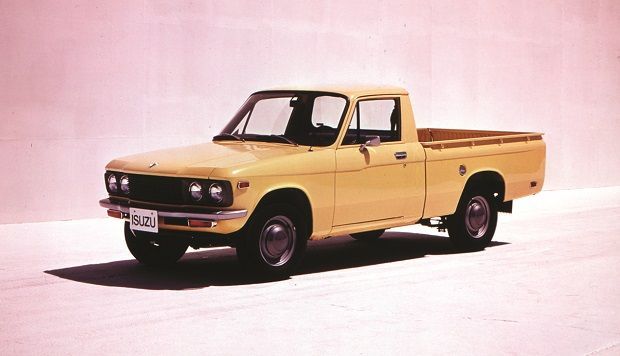 The second generation of Isuzu's light pick-up trucks, the Isuzu Faster (above), was one such example. Launched in 1972 with a 4x4 variant following in 1978, it set the template for today's robust go-anywhere 4x4 Isuzu pick-up trucks.
The Faster was replaced by the Pup in 1981 (below).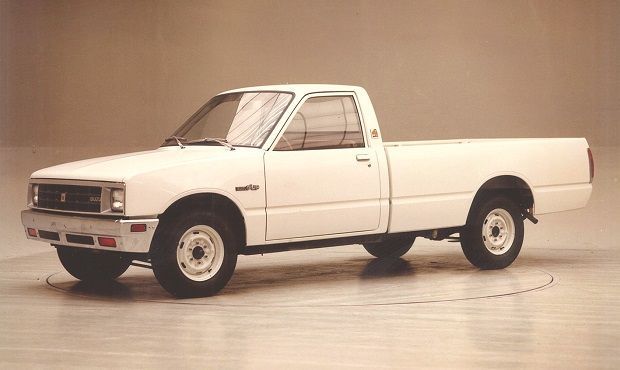 Up until this point, pick-up trucks were mostly single-cab vehicles, marketed to tradesmen and workmen. It wasn't a vehicle that you would expect anyone to turn up at the country club with.
When the Invader (below) came in 1987, it was offered in a variety of body styles – single-cab, double-cab and in some countries, an extended cab that offers a bit more utility space behind the driver.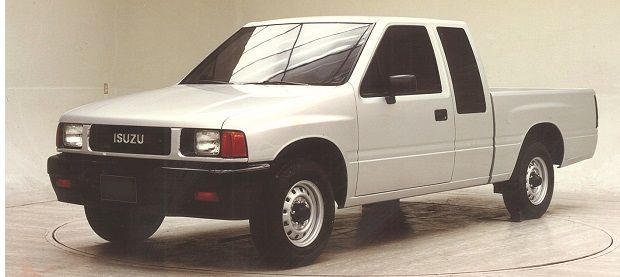 The Invader was the first Isuzu pick-up truck to sell in large numbers in Malaysia. It's outstanding durability and performance quickly found favour among hardcore 4x4 enthusiasts in Sabah and Sarawak.
Assembled by the now-defunct Kinabalu Motor Assemblers, the Invader, and its successor the Rodeo became synonymous with the East Malaysian motoring landscape.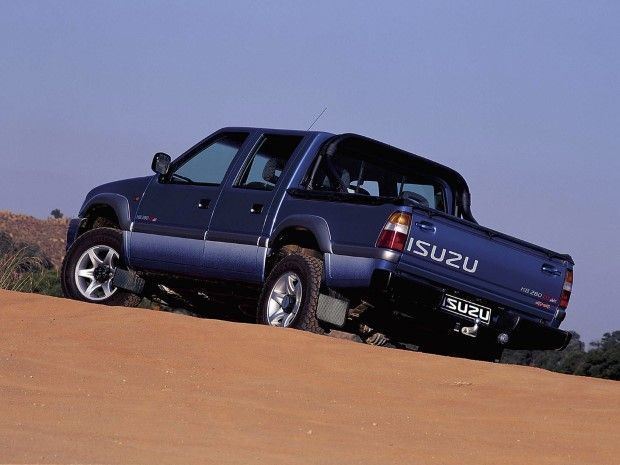 While the previous generation's Pup, Faster and Wasp models were used purely for work, the newer generation double-cab Invader and Rodeo models attracted attracted a new group of customers - 4x4 enthusiasts who are using their pick-up trucks for recreation, with many of them participating in the annual Trans-Borneo Challenge.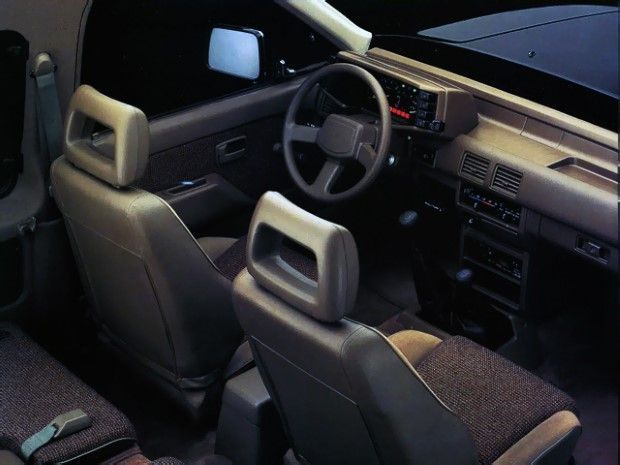 It also helped that the Invader's cabin was now more car-like than ever before. Gone were the vinyl seats with no headrests: a very common setup in early pick-up trucks.
The steering rack was now lower and more car-like, and the handbrake lever is now mounted next to the driver's seat rather than under the dashboard, which in earlier pick-up trucks, the driver had to reach down to pull.
A New Era For Isuzu Malaysia, With The All-New D-MAX
When the Pekan-assembled D-MAX was launched in Malaysia in 2005, it heralded a new era for the Isuzu brand, now under Isuzu Malaysia Sdn. Bhd., a newly formed joint venture with DRB-Hicom.
The predecessors of the D-MAX were developed mostly as a working tool, and as such the priorities for durability, toughness and low running costs takes a much higher precedence than comfort and safety.
While this was acceptable in the past, the new group of customers following behind the trail forged by the first group of early adopters - those hardcore adventurers - simply wouldn't accept it.
This second group of adopters were inspired by the tall tales of hardcore adventurers with their Isuzus but are at the same time, not prepared to torture themselves to live out their Indiana Jones fantasies.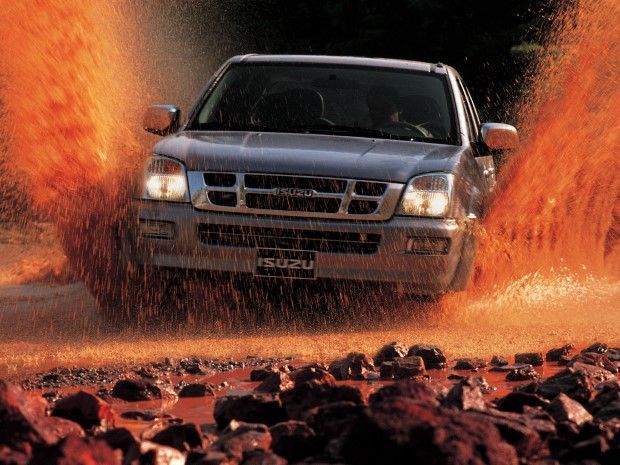 The first generation D-MAX for example, can be specified with an automatic transmission – a first for an Isuzu pick-up.
In terms of safety, it matches many contemporary passenger cars. Anti-lock brakes with electronic brakeforce distribution and dual front airbags were introduced.
The clunky shifter to operate the 4x4 transfer case has now been replaced by a neat button-operated system that switches between 4x4 Hi, 4x4 Lo and 4x2 Hi modes on-the-fly, at speeds of up to 100 km/h. In the past, drivers had to stop to the car, get down to manually turn the front wheel hubs to engage or disengage 4x4.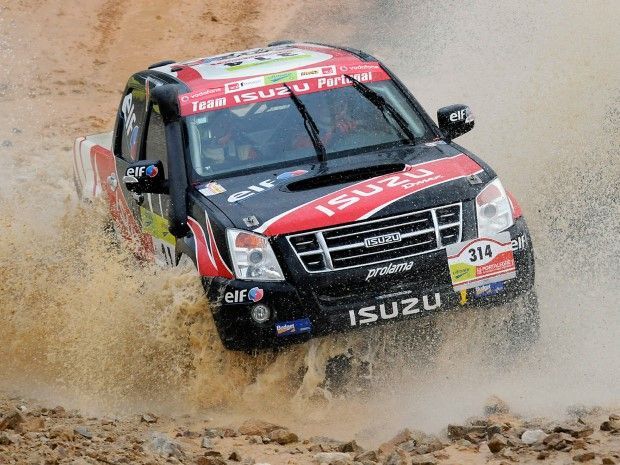 The facelift model launched in 2007 upped the list of convenience features by adding backlit instrument panels, while performance is improved even further by a new 3.0-litre i-TEQ Super Commonrail engine quickly became synonymous with class-leading fuel efficiency.
The dashboard now had better aesthetics appeal, with contrasting colour materials, more user-friendly rotary control knobs, and higher quality sound system.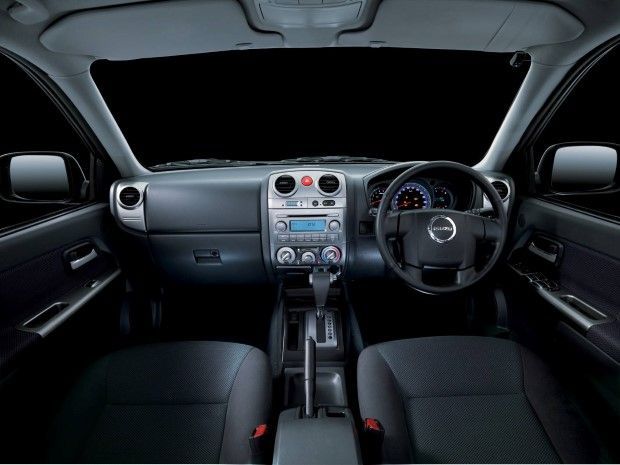 As pick-up trucks are exempted from excise duties, they are competitively priced against many popular B-segment sedans. Lured by the added utility and go-anywhere capability, many traded their sedans for a pick-up truck, giving rise to the so-called 'urban truck culture.'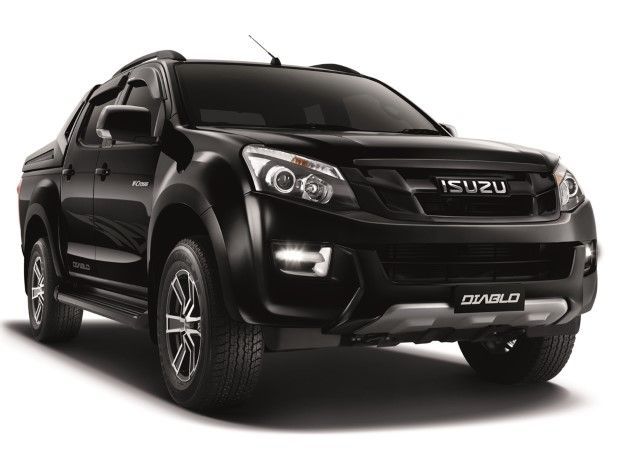 When the second generation D-MAX came in 2013, it upped the ante by offering electronic stability control (ESC) and Traction Control System (TCS) – features that are not even available on many passenger cars of the same price band.
Its best-in-class aerodynamic efficiency was even verified at a wind tunnel used to develop Japan's 'Shinkansen' bullet trains!
Higher-end models even feature leather upholstery, high-end infotainment system, and even a reverse camera.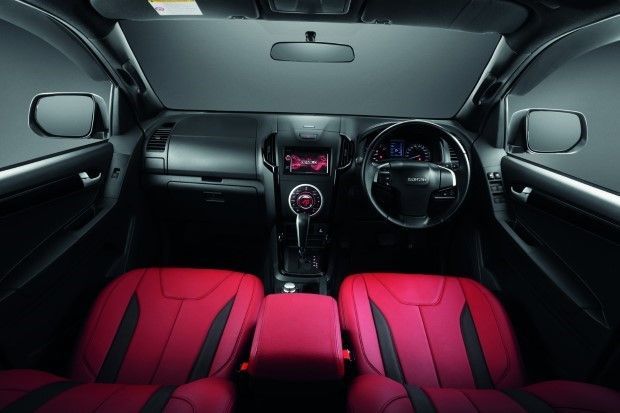 While its early predecessors had a compromised ride quality to accommodate a higher cargo loading capacity, advances in Isuzu's technical know-how now allows the all-new D-Max's to haul up to 3 ton while still maintaining a supple ride.
The current range of D-MAX models, including the stylish D-MAX X-Series, The D-MAX Artic, the D-MAX Diablo, are the latest in the evolution of pick-up trucks. While their stylish designs and well thought out cabin looks to the future, beneath every Isuzu lays the same DNA of unparalleled durability that pays homage to Isuzu's roots in the rough and tumble world of workhorses and adventure vehicles.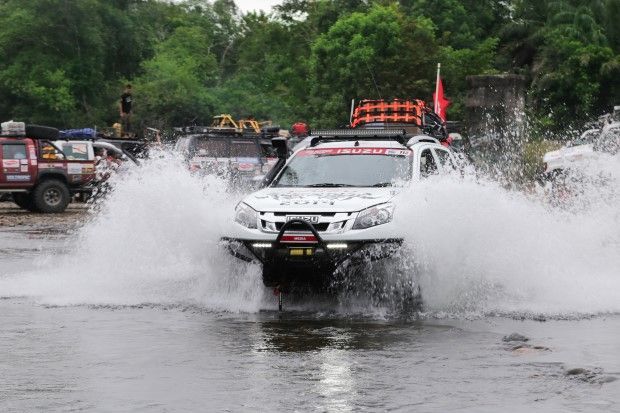 ---
---
---
---
留言