Perodua SUV Under Consideration, But Breaching RM60,000 Price A Challenge
所有资讯 Perodua is looking into the feasibility of introducing an SUV model in the near-term but no decision has been made yet, said Datuk Dr. Aminar Rashid Salleh, President and CEO of Perodua at this morning's interview with BFM radio.
"We have just the launched new Myvi, the focus is on the Myvi. The SUV remains on our radar chart. We are still studying what's the market trend like, what are the consumer sentiments towards the SUV so it's still too early, still in the investigative stage," said Aminar.
While news of Perodua's interest in re-introducing an SUV is not new, Aminar added a new point to the discussion when allude to the point that pricing remains an extremely sensitive matter to Perodua. As it is reasonable to expect that a SUV-type product will entail higher cost, it calls into question the feasibility of a Perodua SUV.
"If we look the models that we are offering so far, the four models, those are all below RM60,000," he said.
"We believe that at this point in time, that seems to be the psychological line. But having said that, cost is something beyond our control – materials and the rest. If it has to come to that, we have to make certain decisions, certain adjustments," he added.
Aminar said that in the context of improving credit worthiness among customers of the all-new Myvi, which has seen a shift in its customer demographics, which is now seeing a higher ratio of replacement car buyers and additional car buyers, demographics that typically have a higher disposable income than first-time car buyers and thus are seen by banks as more credit worthy customers.
He then went on to explain the RM60,000 psychological barrier for Perodua customers and how the company wants to move away from being as seen as a car that people buy just for its cheap price, to a brand people buy for its superior total package.
"I would like customers to choose us not because of the affordability. Yes price is a major factor in decision making but we would like Malaysians to look at us in totality. The whole package – product design, the features that we put in, some of the technologies that we have put in particularly the new Myvi, our after-sales service, and the brand itself. So it's not just about affordability, we hope people will support us and choose us because of other factors as well," he said.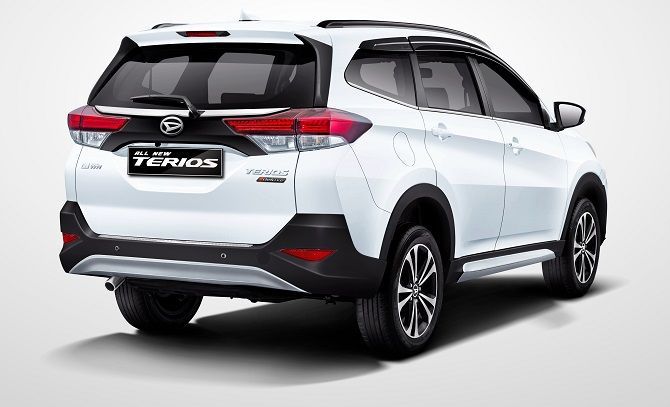 Perodua last sold an SUV in 2009, with the short-lived 1.5-litre Perodua Nautica – essentially a rebadged five-seater Japanese market Daihatsu Terios. A seven-seater Indonesian market version is also sold under the same Terios name in Indonesia, and exported to Malaysia as the Toyota Rush.
It is unclear if the upcoming Perodua SUV will follow the previous arrangement with its sister-company UMW Toyota, where Toyota sells the seven-seater version (Rush) while Perodua sells the five-seater version (Nautica).
The all-new Daihatsu Terios/Toyota Rush was launched in Indonesia in November, manufactured by Daihatsu's Indonesian subsidiary PT. Astra Daihatsu Motor.
---
---
---
留言