Review: (G02) BMW X4 – Power And Presence… Finally
评论 The walkie-talkie clicks over, "You're free to head out Mr. Arvind" – ahead, a perfectly round skidpad that's just been doused with water reveals the perfect playground for an overgrown child like me. What I'm hoping to achieve is the modern-day equivalent of tapdancing probably; the ultimate display of motorised peacockery: drifting.
One problem though: this is an SUV, and by all accounts, it's not supposed to be flinging its behind out from side-to-side in wayward fashion given its high centre of gravity, monstrous wheels, and plush interior accommodation.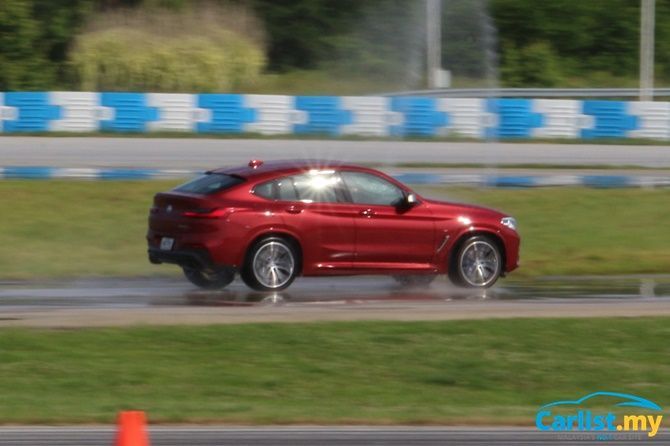 But, two aspects of this SUV immediate fly in the face of conventional wisdom – one, it's a BMW, and two, it's powered by BMW's 3.0-litre twin-turbo 40i engine, which develops a wholesome 360 hp.
The skidpad at BMW's Spartanburg's test track is where BMW broke the Guinness World Record for the longest sustained drift in eight hours, using an F90 M5. I'd be happy if I could slide 30 feet without overcooking it. After numerous botched tries, I actually managed to string together a decent "drift" that probably lasted for much longer in my head than the actual three seconds that it took, but hey, I'll take what I get.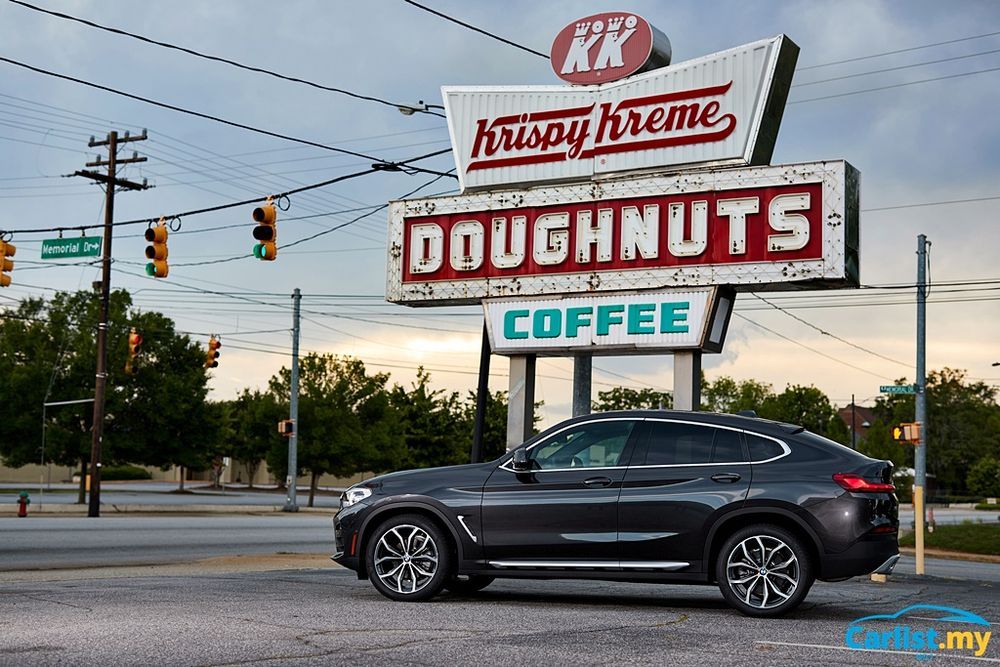 Rest assured, with the all-new (G02) BMW X4, very little of what it intends to offer buyers revolves around driving; don't get me wrong, and not that it doesn't do that very well – but this car is all about looks, presence, and premium charm.
While the first generation (F26) X4 somewhat looked like a slightly smaller and skinnier X6, with not much more than the sloping roofline to detach it from the contemporary X3 it shared underpinnings with, the new one places greater emphasis on bolder looks and greater individuality within the BMW X range.
Yet despite its short-lived four-year lifespan, from 2014 – 2018, BMW still managed to sell 200,000 units of the X4 worldwide, which proves to look good, or at least unique, does work.
Overview
The X4 has grown in length by 81 mm to 4,752 mm, an extra 37 mm in width to 1,918 mm and the wheelbase has been lengthened by 54 mm to 2,864 mm; lending the X4 a more imposing and stretched out stance. Also, the rear axle track width has grown by 30mm to aid driving dynamics.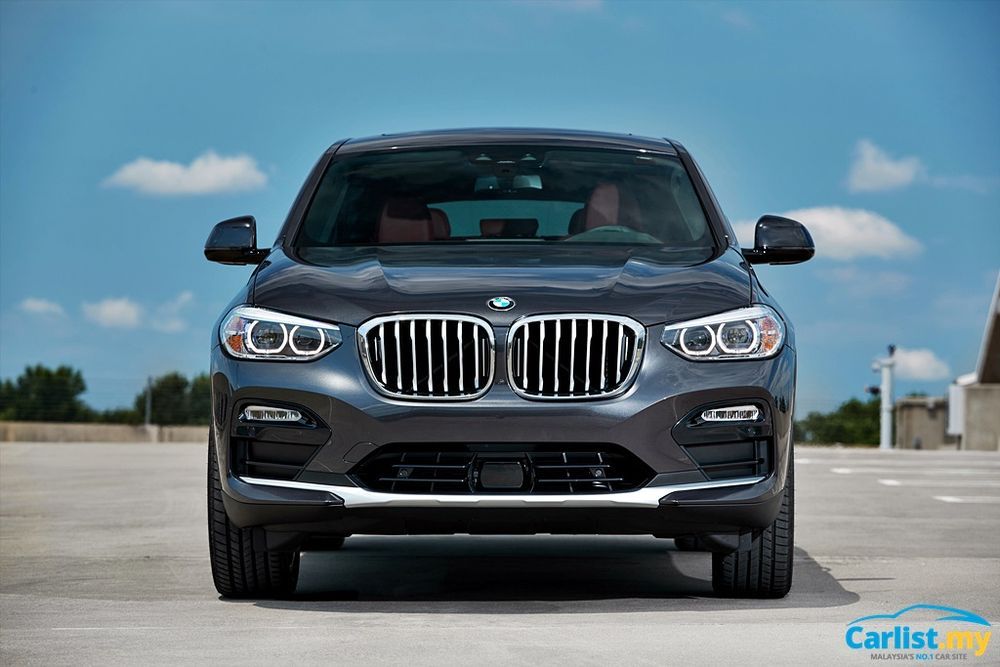 Three trim lines are available at global launch – X Line, M Sport, and M Sport X Line, across seven engine variants – four diesel and three petrol, namely the xDrive20i, 30i and xDrive M40i. Our best guess is, the xDrive30i will make it locally, simply because the cheaper BMW X3 range starts with the 30i, and also, BMW Malaysia previously retailed the more powerful X4 xDrive28i variant.
Hence, most of our on-road seat time was spent behind the wheel of the xDrive30i, which we found to be rather superb.
Specifications of the BMW X4 xDrive30i
Engine: 2.0-litre, Inline-4, Turbocharged
Power: 252 hp at 5,200 – 6,500 rpm
Torque: 350 Nm at 1,450 – 4,800 rpm.
Transmission: 8-speed automatic transmission, all-wheel drive
Origin: Spartanburg, U.S.A
Exterior
As with most modern BMWs, the front grille is larger than before, flanked by twin LED headlights and horizontal fog lamps further down. Along the flanks, the X4's shoulder line is much more chiselled this time around – and given it gently rises towards the rear of the car – the roofline now slopes towards the rear hatch in more organic fashion. At the rear, the focal point is the nicely sculpted Full-LED taillights. A powered tailgate is standard fare for the X4.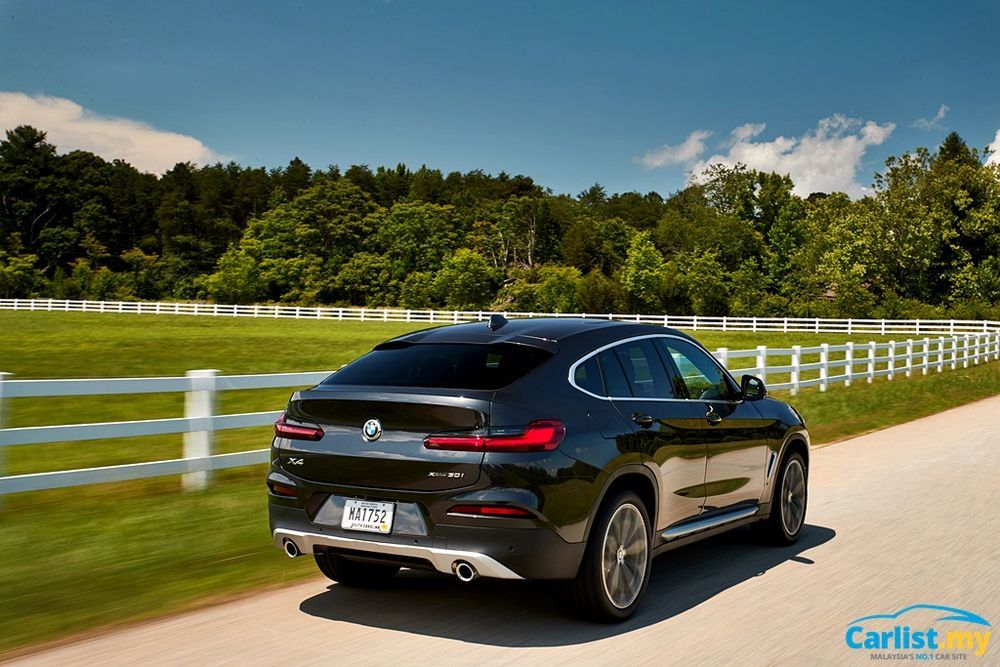 The X4 stands tall, while the perception of style might be subjective, it does enough to look more special than an X3. But given rivals such as the Mercedes-Benz GLC Coupe and Range Rover Evoque also come from prestigious houses, and more than hold their own in terms of having "street cred" – the X4 does have its work cut out for it.
Interior
More so than the technology on the inside, the first thing one tends to notice is the boost in interior space. Despite its swoopy roofline, ingress and egress are easy at the front, the foot wells are deep and the seating position is spot-on.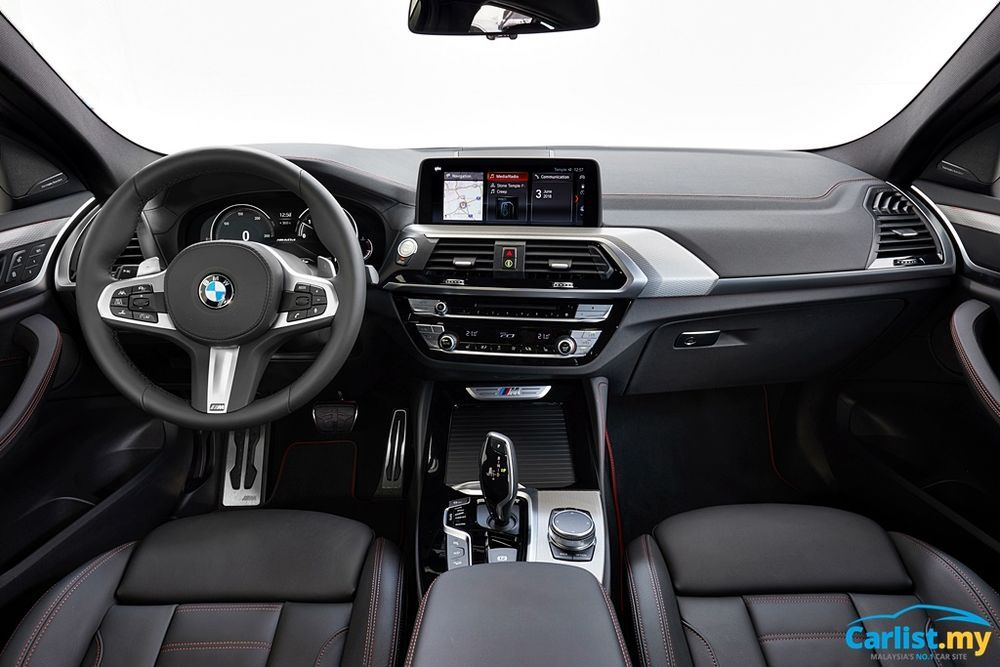 The longer wheelbase affords an additional 27 mm in rear legroom, which might not sound like much, but actually means you can tackle long journeys, carrying four in comfort. Also quite deceptively – given its roofline – head and shoulder room at the rear is adequate for taller passengers.
The driving position is spot on as you might suspect; it's not as commanding as I'm sure some would like it to be – being an SUV and all – but it does feel as though you have a better connection to the road. In terms of comfort levels, its familiar BMW fare; comfortable and supportive leather with a soft satin shine that cocoons you both at the front and back of the car. Even better when in red.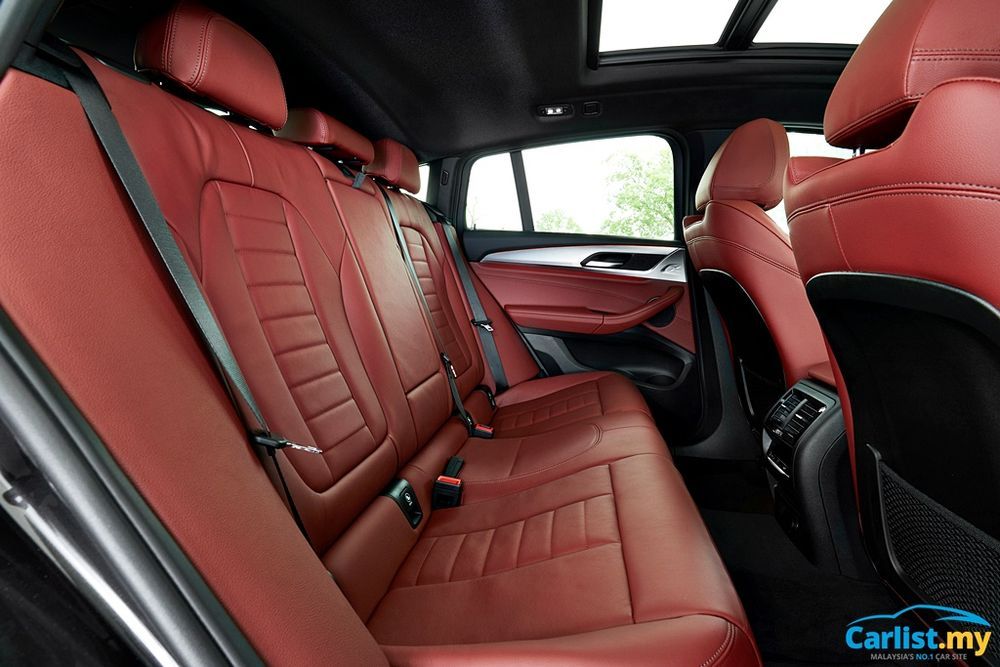 A notable upgrade from the predecessor is also the addition of bigger cubby holes; the door pockets can now hold 1-litre bottles and a large compartment just under the climate control switches is super useful for dumping knick-knacks when you're in rush. The centre console compartment even swallowed my DSLR camera with ease.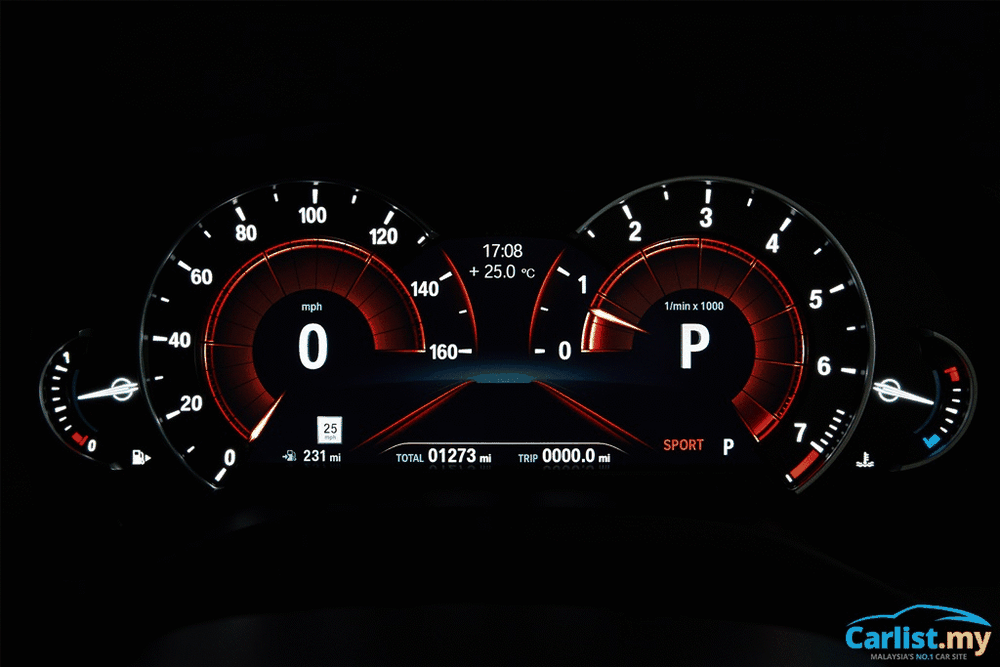 The 12-inch instrument cluster displays crisp and snazzy graphics, as does the 10.25-inch centrally located touchscreen display, with the tile-style layout that we have come to know and love. Also, it's good that central screen is generous in size given the visibility out the rear windscreen is limited, so one must rely heavily on the rear-view camera to reverse or park the car.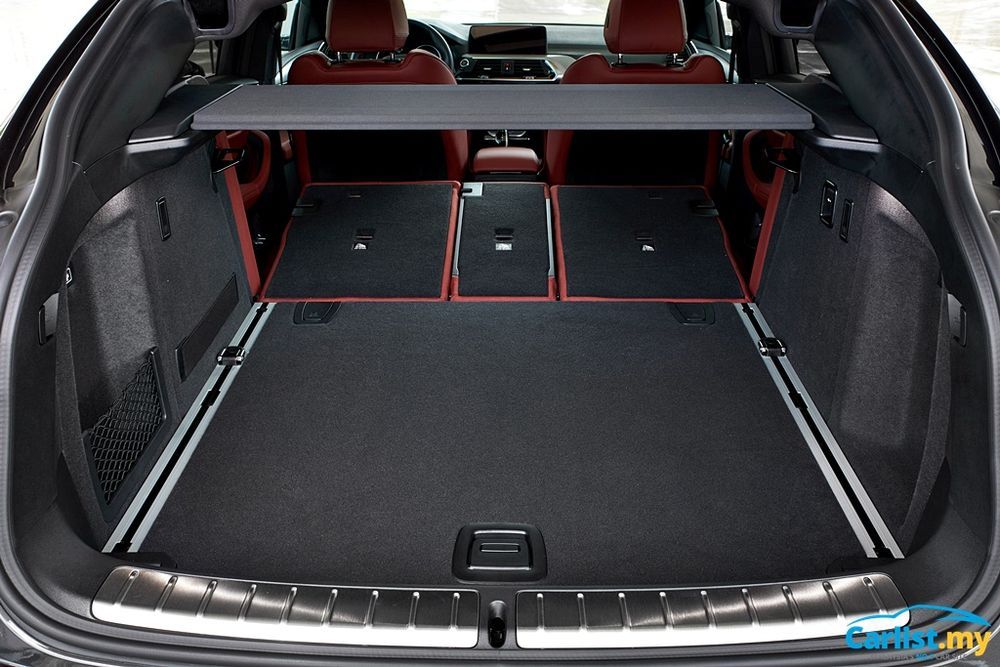 Note too that the boot has grown to 525 litres which is marginally larger than rival GLC Coupe (at 500 litres). The boot expands to a maximum of 1,430 litres by folding down the 40:20:40 split-rear backrest.
Driving Experience
Our time behind the wheel would be split into two sessions. The first, a 4-lap blast around the Spartanburg test track and a short stint on the aforementioned circular skidpad; followed by a road drive which takes through city streets, a tight mountain road passing through North Carolina onto the town of Rosman, before heading back down to the proving ground.
We sampled the X4 xDrive M40i on the proving grounds, and elected to take the xDrive 30i onto city roads.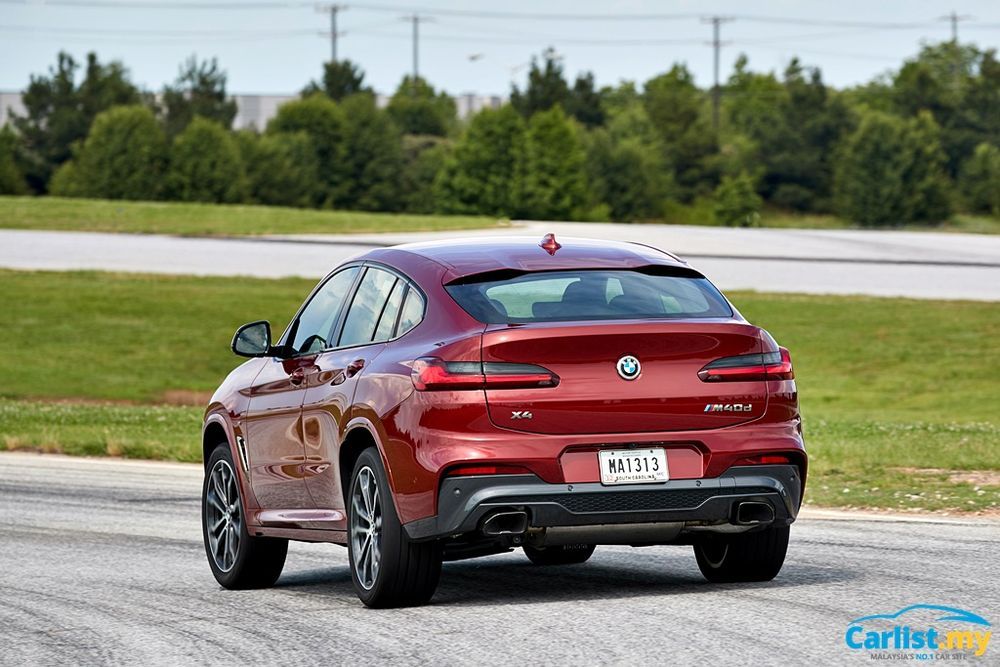 For the most part, the M40i is as sensational as one might come to expect. With a 3.0-litre turbocharged inline-six pushing 360 hp and peak torque of 500 Nm – progress is brisk, to say the least. Hit that go-pedal hard enough and the M40i will accelerate from 0 to 100 km/h in 4.8 seconds.
The free-revving and torquey nature of the engine allows not only allows for superb straight-line pace but ample modulation through corners and on corner exits. It comes on song at around 2,200 rpm, after which its revs like a banshee all the way to the rev limiter.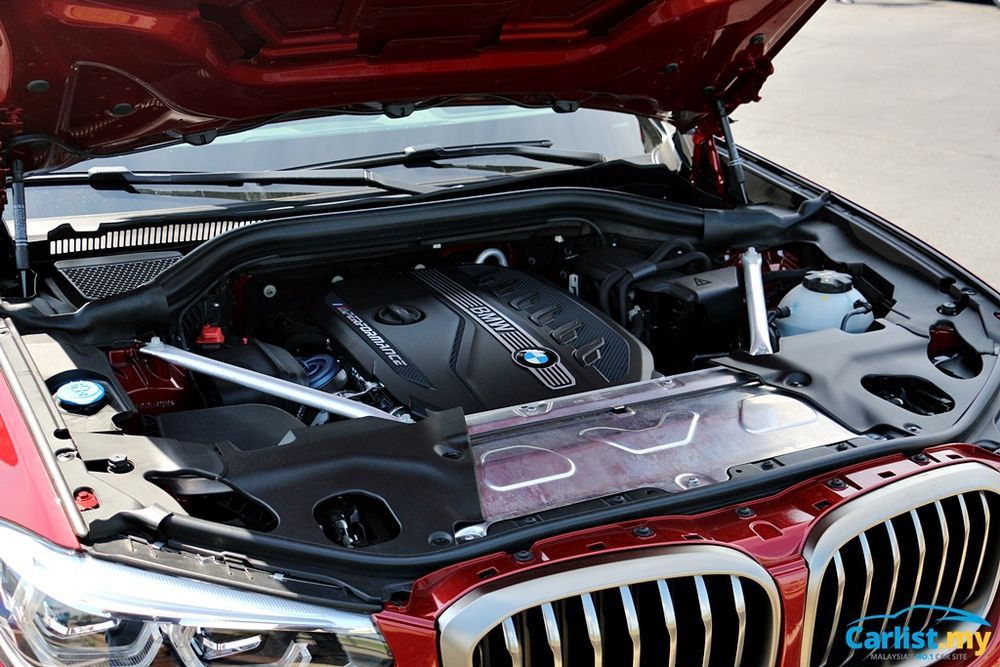 The eight-speed automatic gearbox despatches trigger quick gearshifts, with power sent through a rear-biased all-wheel drive system, equipped with an M Performance rear differential. It is for this reason – in the right hands – an SUV of this size will pull controlled slides that defy convention and typical expectations. The M40i gets a Launch Control feature as standard.
The BMW X4 M40i and BMW X4 M40d come equipped as standard with an "M-tuned" variable steering system and M Sport suspension with firmer springs and dampers setup. The 40i's M Sport brakes are specially designed with an extra-large master cylinder to help optimise braking feel. Likewise, stopping power is massive, with very little brake fade and the typical burnt whiff that accompanies a hard stint on track.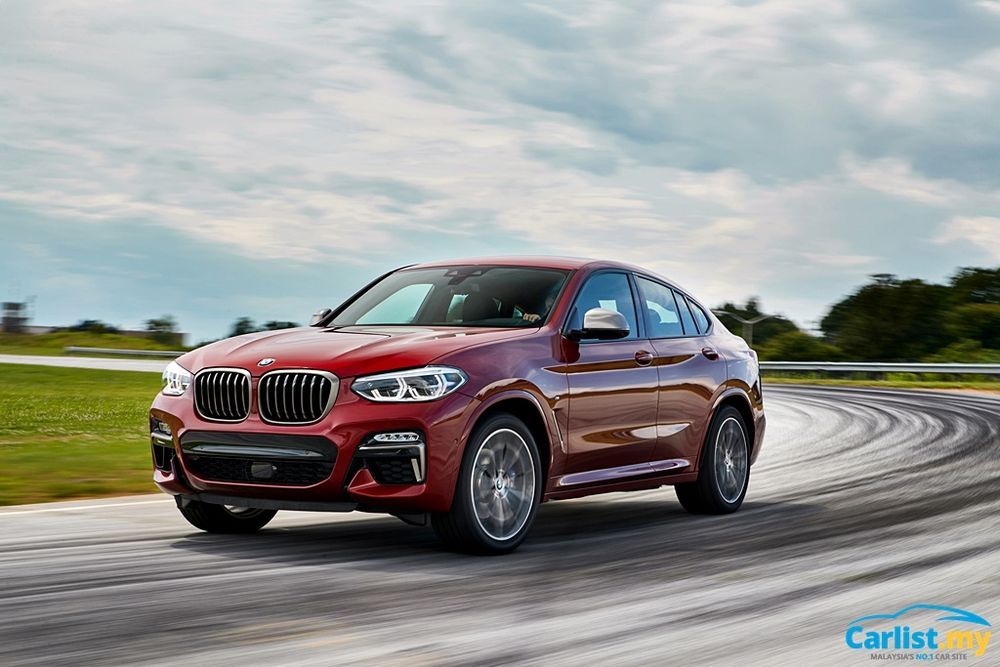 This may come as a surprise but I would appreciate a tad more feedback from the front axle in the M40i – which I suspect is no fault of the steering system, but the wide tyres that are fitted on it. With monstrous 20-inch wheels and a rather large contact patch, some of the feedback seemingly becomes muddled in translation.
Which isn't the case with the X4 xDrive 30i once we got it on public roads; steering feedback is neutral as is steering response at mid to low speeds. It tightens up nicely once you get into three-digit speeds, but given most of the city streets were chocked full with traffic, I rarely got past 140 km/h.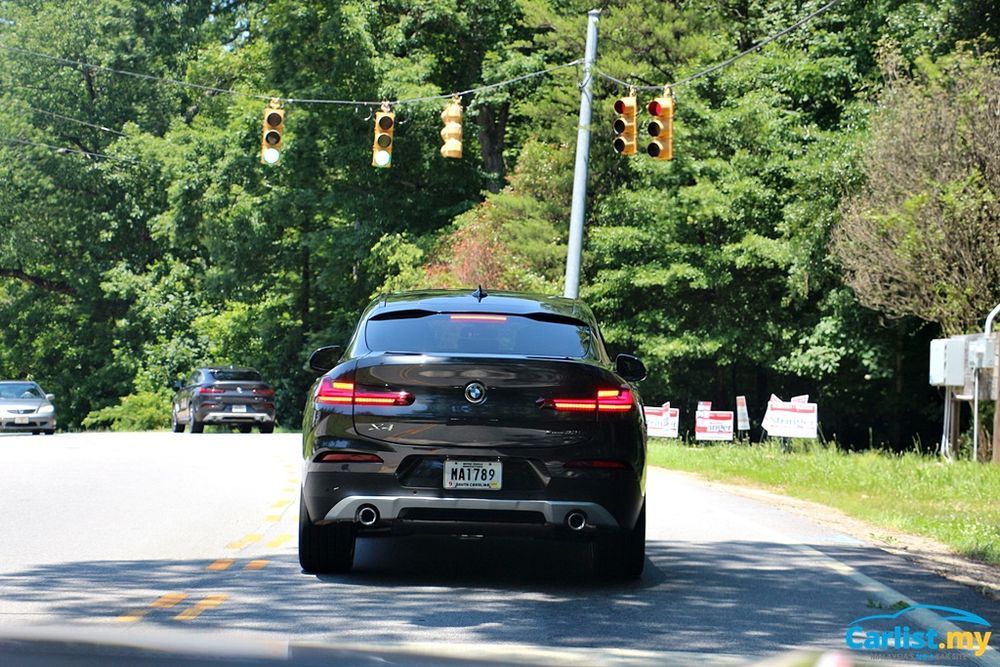 I have no shortage of praise for X4 30i's 2.0-litre turbocharged four-cylinder – a fat and flat torque curve, superb highway cruising ability, and it makes a nice sound too. The engine produces a healthy 252 hp, and 350 Nm between 1,450 – 4,800 rpm. BMW claims a 6.3 second century sprint time, which, unless you've got wide open spaces like the Autobahn, is just right. It's was plenty enough for the hard roads of South Carolina; as I suspect will be the case in Subang Jaya.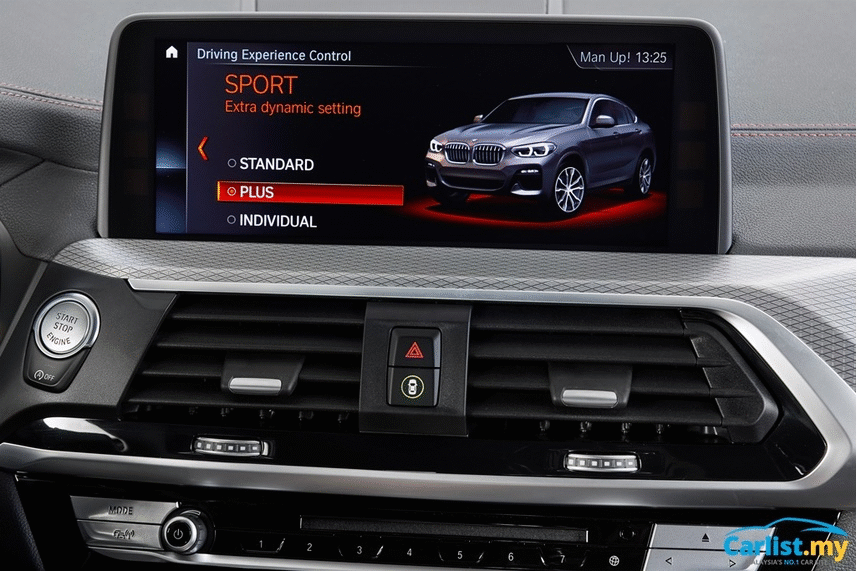 The 30i also gets a "Sport +" driving mode like the 40i – which sharpens the throttle and gearbox response of the 8-speed automatic gearbox. For the life of me, I don't know why BMW is moving to a 7-speed DCT for some models when the current offering is so good. Sublime low-speed cruising, intuitive and trigger-quick up- and downshifts when you're in a spirited mood.
Courtesy of BMW's trademark lightweight construction, the new X4 weighs 50 kgs lighter than its predecessor and sports a 50:50 weight distribution – which begins to show once we're onto tight, twisty backroads. The eagerness on turn-in, good mid-corner balance and the agility coming out of corners make the X4 no less manageable than a BMW 3 Series.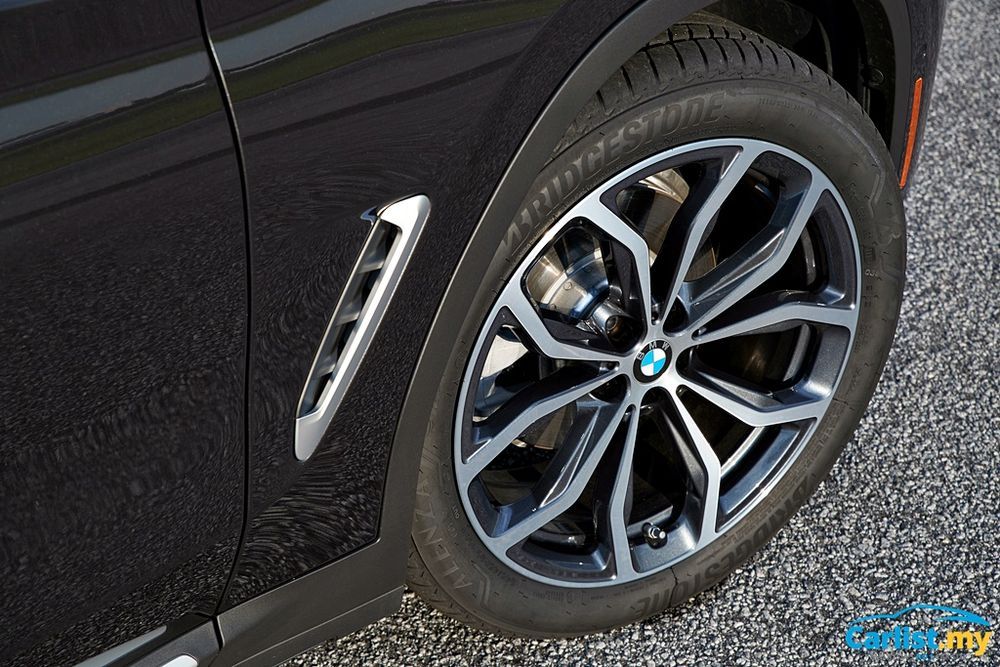 Slowing down vigorously for the tightest of corners gives some idea of the car's overall heft, where you have to work the brakes hard to scrub off excess speed. The brakes themselves offer great modulation and stopping power, and oodles of mechanical grip means one would have to be pretty silly to run an X4 off the road.
Conclusion
The (G02) X4 is a cool car, there's no denying it. Highly stylised cars, such as the X4, undeniably split opinions when it comes to design and perception of beauty, and the X4 is no different. There will be people who love its design and delivery, some others may not. But I can conclusively say that it finally has the presence and pomp to measure up to its Teutonic rivals, namely the Mercedes-Benz GLC Coupe and Porsche Macan, and stand toe-to-toe with the Range Rover Evoque; arguably the king of the hill when it comes to high street cruising ability.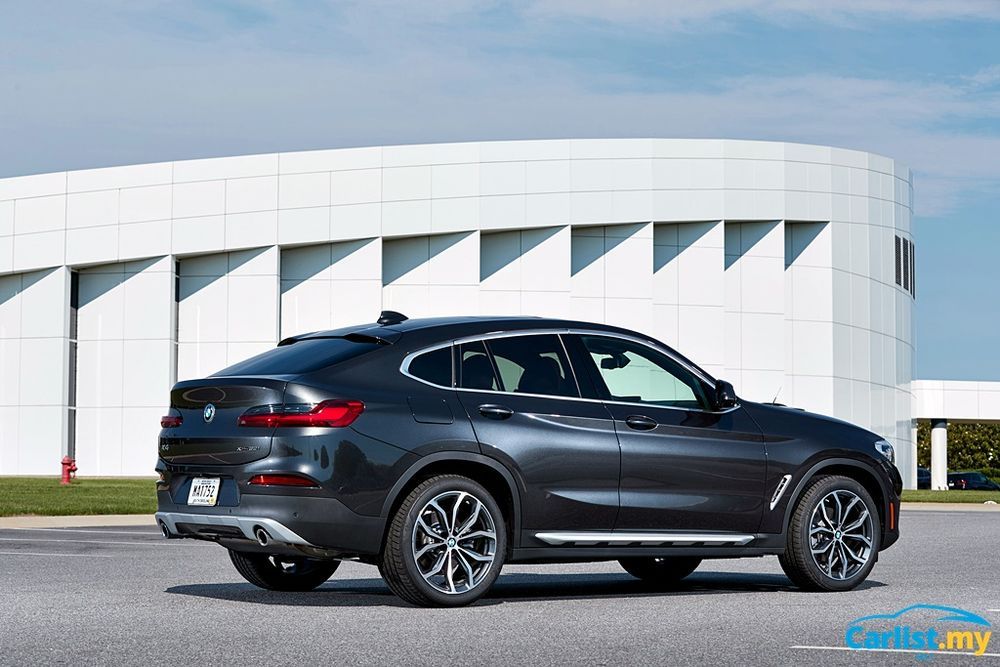 But if you need a clincher to make your purchase decision, believe that the X4 also delivers in spades on that sporting character and engineering clarity that defines every BMW. This, on the other hand, is irrefutable.
---
---
---
---
留言