Review: Toyota C-HR – Drive It To Love It
评论 "It's overpriced lah." That is the typical response we get whenever the Toyota C-HR is mentioned, be it a Facebook comment or someone you know.
That's true, in a way. An equivalent Honda HR-V costs nearly RM 30,000 less while the smaller but fully-imported from Japan Mazda CX-3 costs nearly RM 20,000 less than the Thailand-assembled Toyota C-HR. However like everything else on the market, prices are determined by supply and demand. Go ahead, walk into any Toyota showroom and ask if they have ready stock of the C-HR. So yes it's a premium product, but it's a product that's very well received by its target customers.
Still, what is it about the C-HR that justifies the premium price?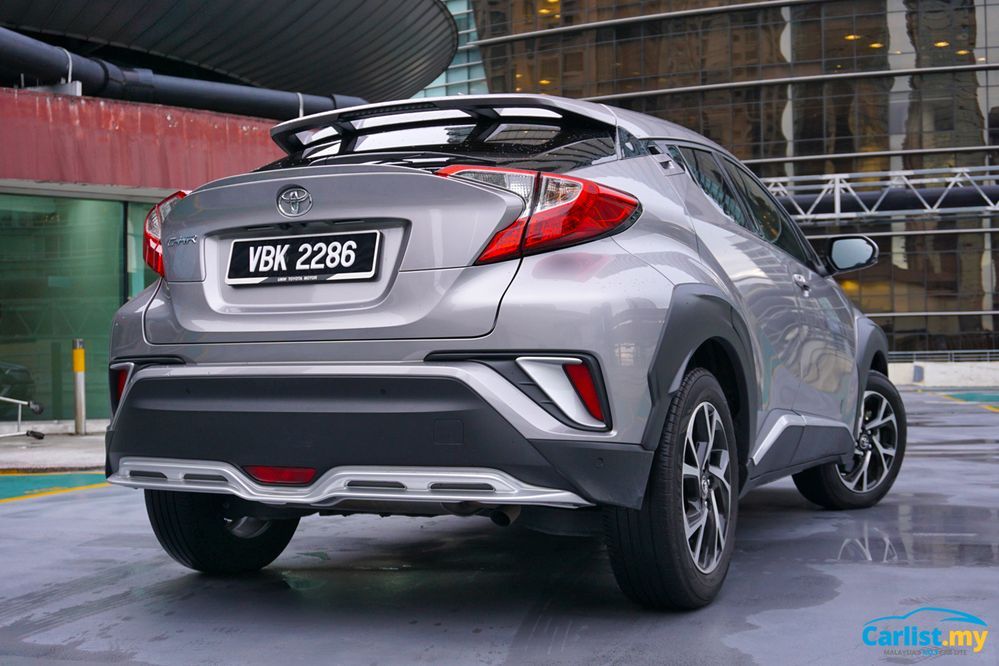 For the 2019 model year, the Toyota C-HR received some mild updates both inside and outside, such as redesigned 17-inch alloy wheels, exterior trim pieces, and most importantly, a new head unit that supports both Android Auto and Apple CarPlay.
Overview
With its edgy design and swoopy looks, the Toyota C-HR is one for the fashion-conscious crowd - not as your average grocery-getter.
Compared to its key segment rivals such as the Honda HR-V or the Mazda CX-3, the Toyota C-HR is priced higher, inching into the much-larger SUV segment, occupied by the Mazda CX-5 and Honda CR-V.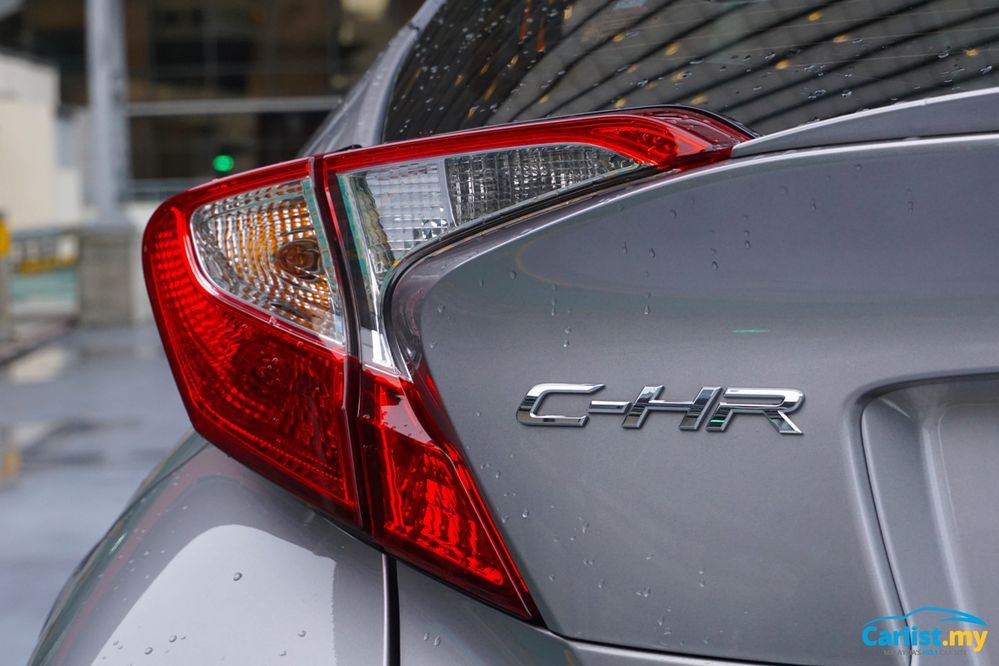 However, the C-HR was never meant to compete against regular grocery-getters – instead the C-HR was designed for those seeking to stand out from the crowd, and as an alternative to other lifestyle options, such as the Volkswagen Beetle or even options from MINI.
Specifications for Toyota C-HR 1.8L
Price: RM 150,000 (on-the-road without insurance)
Engine: 1.8-litre, 4-cylinder transverse, DOHC, Dual VVT-i
Power: 140 PS @ 6,400 rpm
Torque: 171 Nm @ 4,000 rpm
Transmission: CVT, front-wheel drive
Safety: 7 airbags, ABS, EBD, BA, Vehicle Stability Control (VSC), Traction Control (TRC), Hill Start Assist (HSA), Tire Pressure Monitoring System (TPMS), Blind Spot Monitor (BSM) with Rear Cross Traffic Alert (RCTA)
Origin: Imported from Thailand
Exterior
As mentioned earlier, Toyota has updated the C-HR for the 2019 model year with some small updates.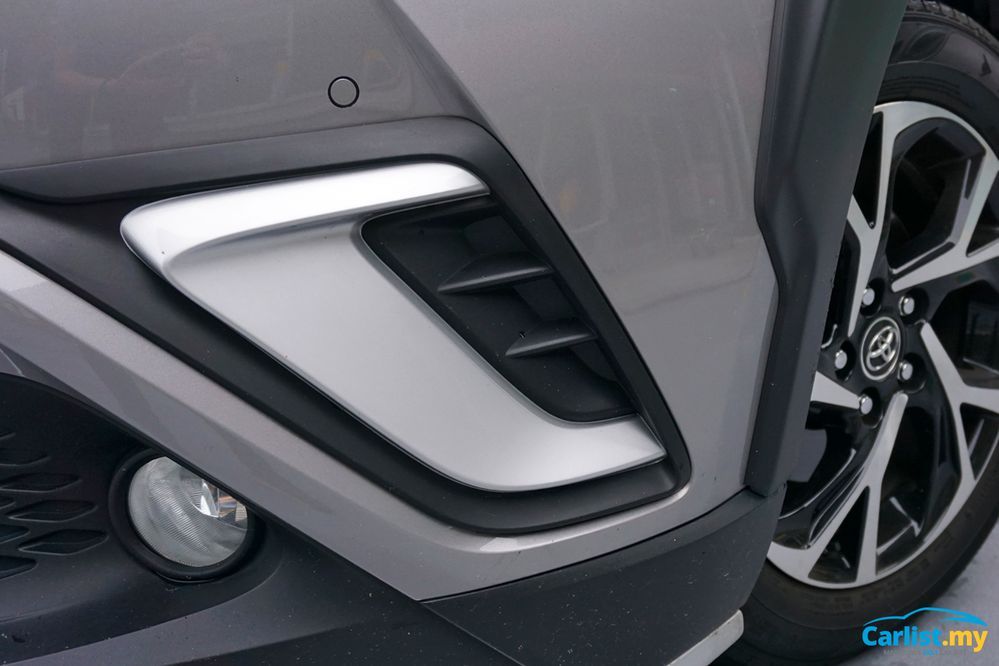 First up are the alloy wheels, now with a fancier-looking dual-tone finishing that gives the C-HR a breath of fresh air. If the wheels look familiar, we won't blame you, as the design are is identical to C-HR models sold overseas, albeit without the increase in size from 17-inches to 18-inches.
Next up are the various trim pieces, such as the garnish strips on the front and rear bumpers plus body mouldings on the sides.
Interior
The biggest and most important update we reckon is the new head unit, now with Apple CarPlay and Android Auto connectivity.
This is a big step-up from other Toyota systems (looking at you, Camry) as those systems only support, at best, MirrorLink.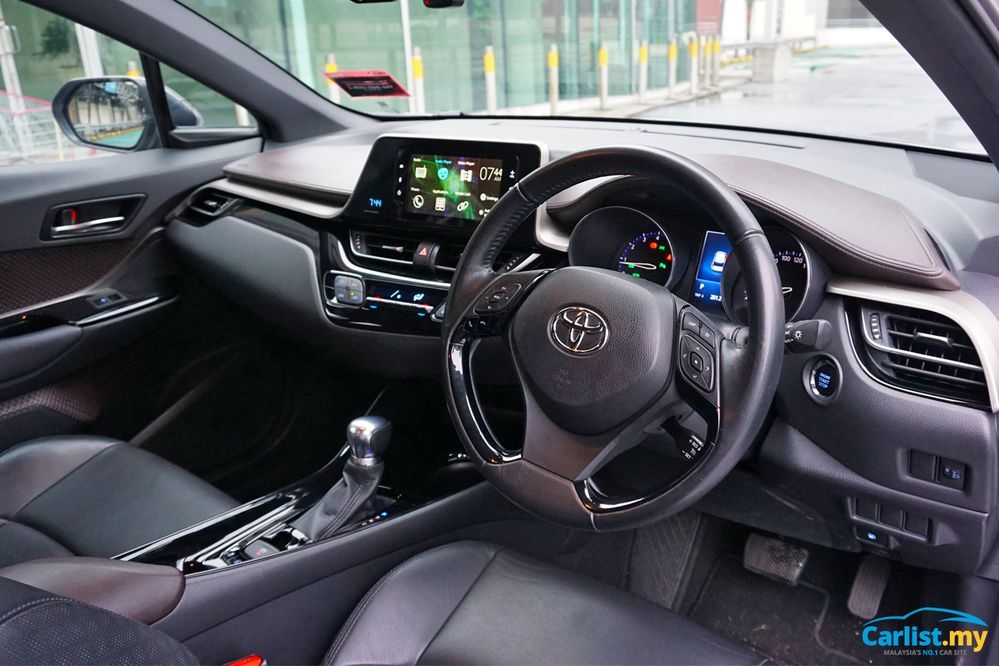 For the uninitiated, MirrorLink works by 'mirroring' your phone's display. In theory, it is a great idea, as drivers can theoretically mirror anything they wish on the head unit. In reality however, MirrorLink has awful compatibility issues and can be rather particular about the USB cables used. On top of all that, MirrorLink requires the driver's phone screen to be constantly turned on, which in turn will drain the battery over time as the USB port is only capable of supplying 1A of current, which is insufficient to charge the phone while being used.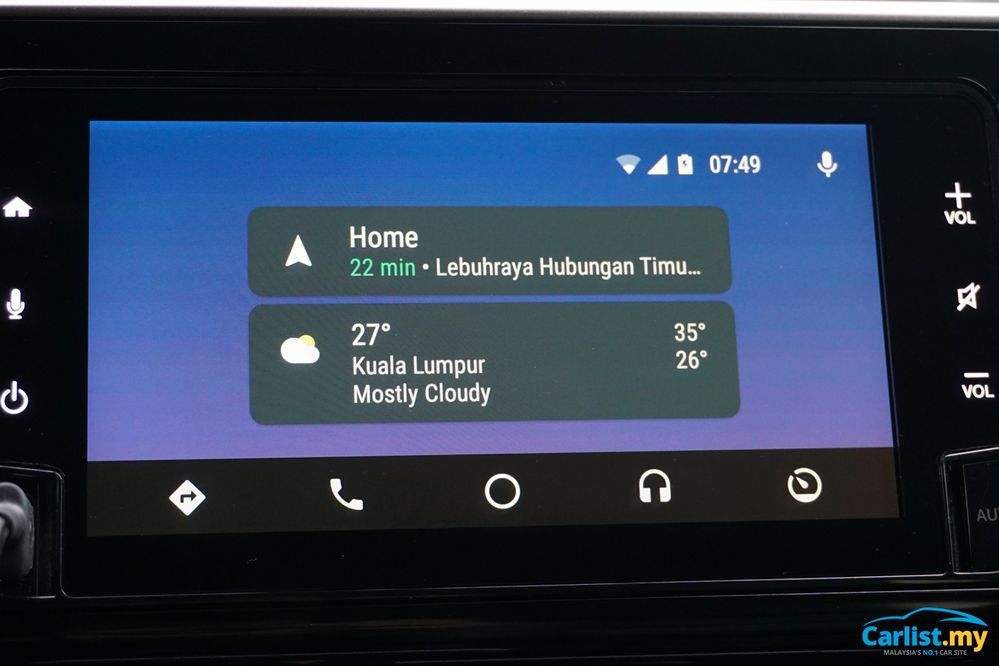 As for Android Auto and Apple CarPlay, both systems were developed from the ground-up to keep drivers focused on driving. As such, both Apple and Google have to approve applications that developers want to integrate into these systems.
In the case of the updated C-HR, having both Apple CarPlay and Android Auto is a blessing. Drivers can jam to their tunes via Spotify and also navigate via Google Maps or Waze.
Driving Experience
Thanks to the all-new TNGA platform and excellent suspension tuning, the Toyota C-HR has more than enough substance to rival the ride comfort in vehicles priced considerably higher.
No, really.
Never mind the Honda HR-V or Mazda CX-3, the C-HR's ride comfort can easily rival much larger C-segment sedans or SUVs, thanks to the suspension gurus at Toyota. Roads riddled with irregularities are dealt with easily in the C-HR, which would have otherwise upset the comfort and handling of the Honda HR-V or Mazda CX-3.
Granted, the updated Honda HR-V now handles much better than before, and the Mazda CX-3 has Jinba-Ittai stamped onto its handling department, neither of them can match the agility, comfort, and nimbleness offered by the Toyota C-HR.
However, in reality drivers don't go around hooning their Mazda CX-3 or Honda HR-V around bends every other day. Ride comfort in the CX-3 is on the firm side, and the overly sensitive steering and suspension set-up can make long distance driving tiresome. As for the recently-updated Honda HR-V, it gets slightly retuned rear suspension that marginally improves comfort for the rear passengers, though it is still no match for the Toyota C-HR.
Apart from providing great comfort levels, the double wishbone suspension set up also bestows the C-HR with exceptional handling prowess. Chuck the little C-HR into a corner and the Dunlop rubbers provides ample grip, while the suspension is tuned in a way that gives the C-HR a go kart-like driving experience, with superb rear end traction and surefootedness.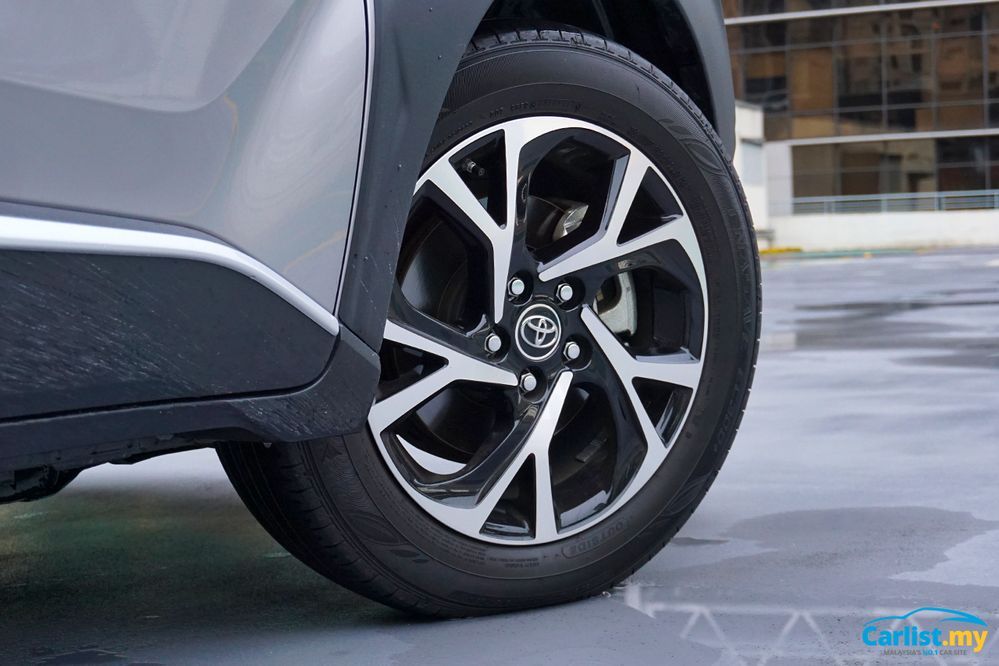 While the handling is a high-point for the C-HR, the CVT-type automatic can be a bit jerky at lower speeds. From a dead stop, don't be surprised if the CVT responds slower than expected, at times with a slight jerk.
Despite that, performance from the 1.8-litre engine was more than enough to propel the 1.4 tonne SUV up to legal highway speeds with relative ease. But putting aside outright performance, the engine can also be rather efficient when driven with a light foot.
In case you're wondering if the 1.2 turbo would have been a better option, our recent time spent with a C-HR 1.2 Turbo proved otherwise - for our driving style, the 1.8-litre is more suited as the torque of the 1.2 turbo tapers off after 110 km/h, but the 1.8-litre still has some grunt to offer. The 1.2 turbo only makes sense in countries where cars are taxed based on CO2 output levels, and was not designed for outright performance.
Conclusion
The provision of Android Auto and Apple CarPlay is the icing on an already wonderful cake, adding more value to a remarkably well packaged SUV.
But is the Toyota C-HR for you?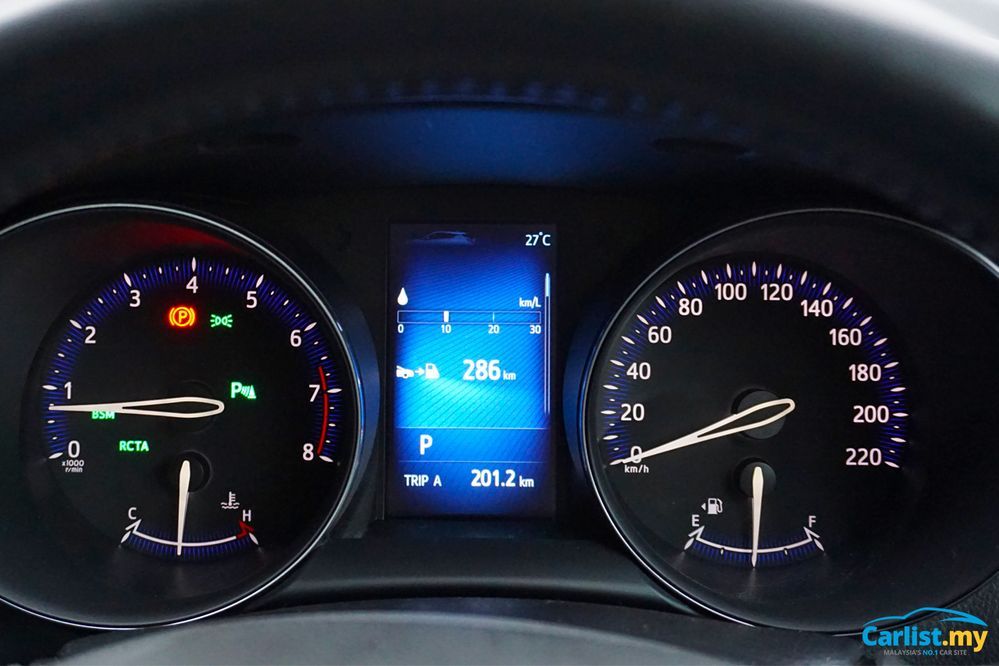 Well, if what you look for in an SUV is practicality, then the Honda HR-V should be shortlisted. We're not saying that the C-HR is not practical, but there are compromises to be made. For example, outwards visibility for rear passengers can best be described as poor, as the window line slopes upwards.
However, if you value stylish looks and want to stand out from the sea of Honda HR-Vs, you can't go wrong with the C-HR. Put it this way – look at the Toyota C-HR as a more affordable alternative to other lifestyle options, such as the MINI Cooper range and Volkswagen Beetle. In fact, the Toyota C-HR offers superior ride comfort over the MINI Cooper range, as the go kart sensation that MINI injects into their models has a tendency of making their cars a tad bit too twitchy at times.
At the RM 150,000 mark, sure the C-HR is priced more than other sensible options, but versus the aforementioned options, the C-HR becomes a more logical choice. Coupling that with Toyota's track record of producing reliable vehicles and proven residuals, it is hard to go wrong with the C-HR.
Find for the best deals on Toyota here.
---
---
---
---
留言