Seremban–Port Dickson Highway To Go Fully Cashless From June 1
所有资讯 Starting June 1st, all transactions at toll plazas on the Seremban – Port Dickson Highway (SPDH) will go fully electronic, meaning no more of the cash and ticket payments for us left swerving "tunai" lane lovers.
This the latest development as part of PLUS's ongoing initiative to phase out cash in favour of a faster and more cost-effective entirely electronic payment-based highway system and they recommend that commuters migrate to a cashless solution (PLUSMiles cards, Touch 'n Go or SmartTAG) as soon as possible.
To further promote this transition, highway users will be able to purchase PLUSMiles or Touch 'n Go cards at the Mambau and Lukut toll plazas between May 1st and 31st August 2015 at a promotional rate of RM5 each, which will have all of its sale value preloaded into the card (card is free). SmartTAGs will also be available for purchase there at a GST-inclusive promotional rate of RM104.95 from May 1st and 30th June 2015.
Toll users who use electronic payments will be given a discount of 20% per pass-through between June 1st and September 30th 2015, provided they fall into the Class 1 vehicle category. Based on a 30 days per month commute and a 20% rebate, toll users are able to save more than RM48 per month.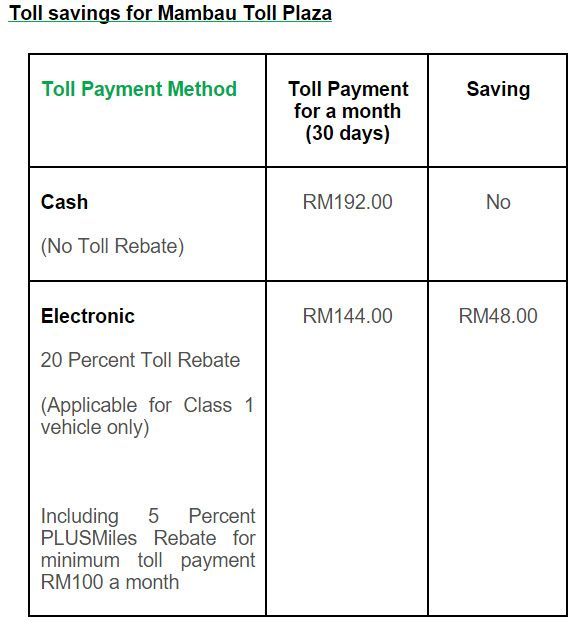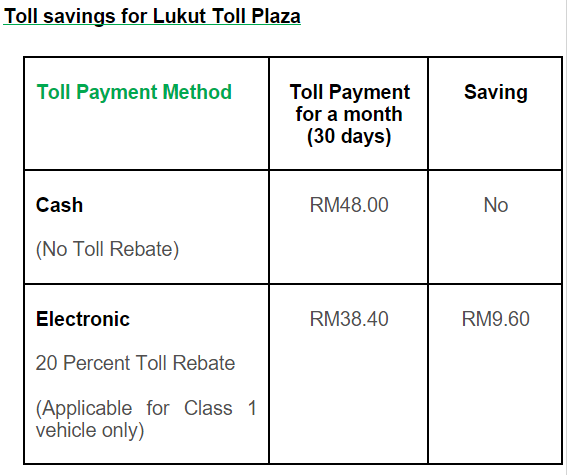 ---
---
---
---
留言