Singer And Williams Team Up To Create The Ultimate Restomod Porsche 911
Live Life Drive Singer Vehicle Design or Singer, is a California-based Porsche specialist, known for their exquisite craftsmanship and ability to "reimagine" classic air-cooled Porsche's with a touch of modern technology and real-world performance.
And their latest creation, is the best one yet – dubbed the Dynamic and Lightweighting Study (DLS). The Porsche 911 DLS is a client-inspired collaboration between Singer, Williams Advanced Engineering and automotive engineering maestro, Norbert Singer in pursuit of the creating the lightest and most advanced air-cooled Porsche 911 of all time.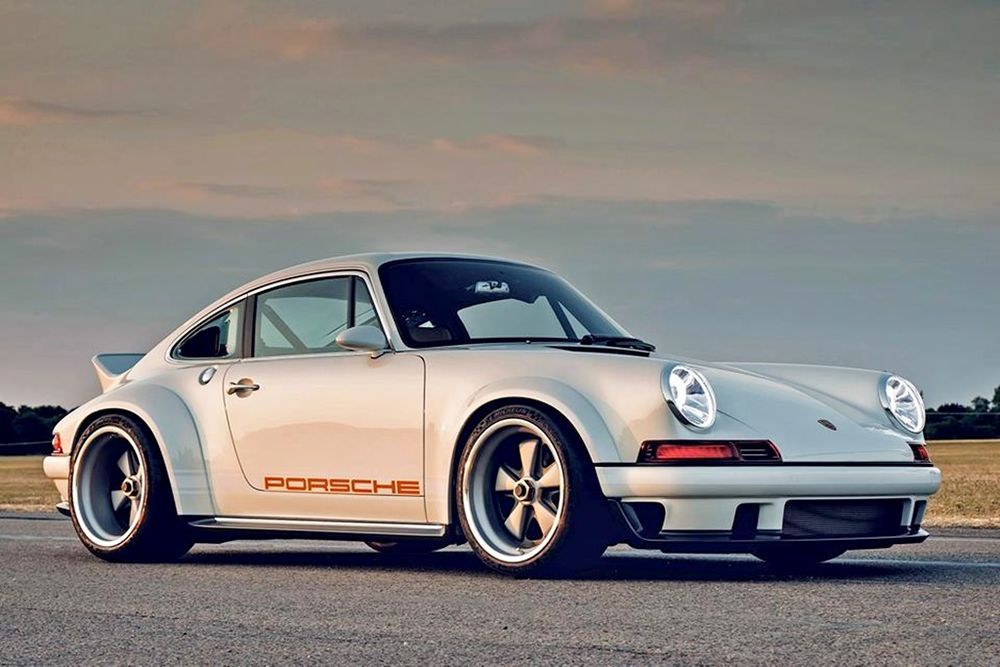 Every surface of the car has been re-assessed and in some cases remodelled using advanced computational fluid dynamics (CFD) analysis to create a streamlined and aerodynamically efficient design; while also trying to reduce weight.
To eliminate front axle lift; Singer redesigned the front oil-cooler intake and venting and fitted new front splitter, while at the rear, they optimised one of Porsche's most iconic aerodynamic devices – the ducktail spoiler.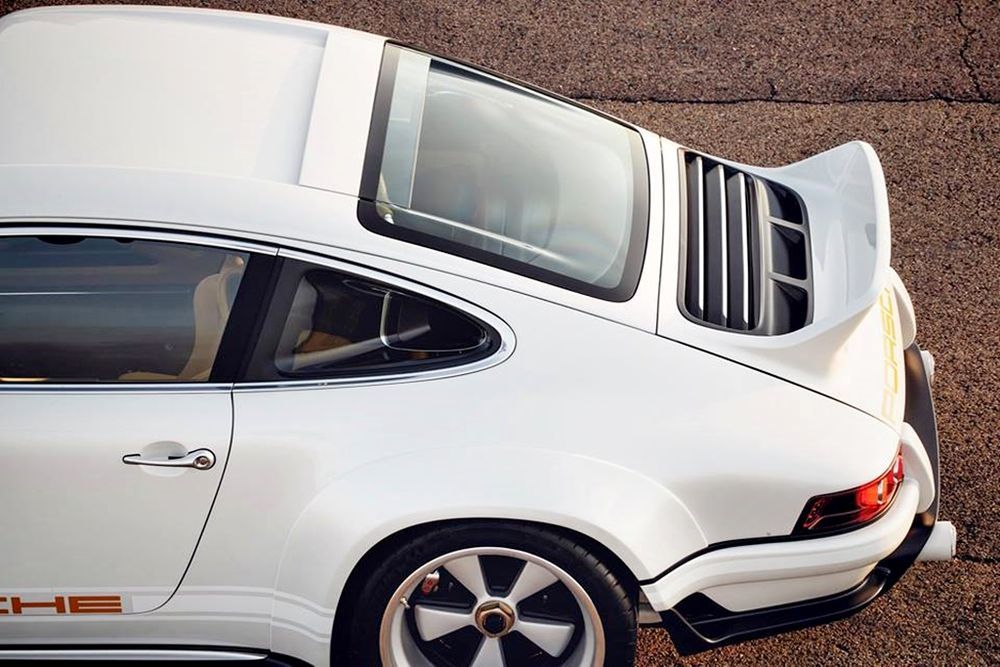 Elsewhere, the car's roof channels and rear window spoiler have been re-profiled to optimise air flow to the ducktail spoiler, further down a diffuser helps generate downforce at the rear. Singer also optimised engine intake and cooling performance through ram-air intakes positioned on the rear quarter windows and rear deck-lid venting.
Most Singer recreations are based on 1989 to 1994 Porsche 911s (964) models which are subtly restyled to look like the older race-bred (911-generation) 2.7-litre RS models from the early-70s, but their engines are anything but old.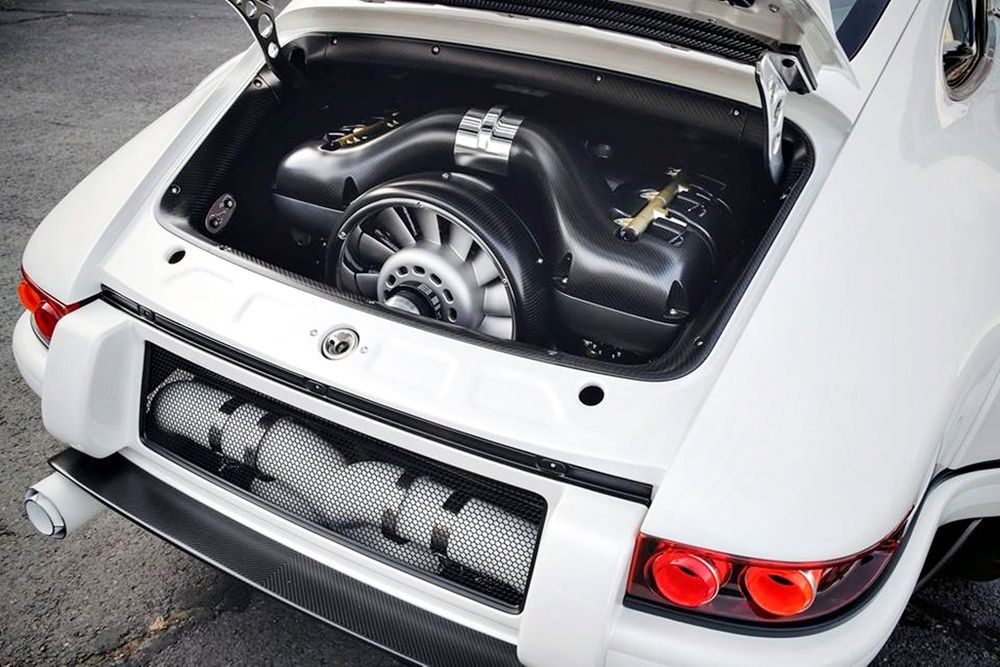 For the 911 DLS - the naturally aspirated, air-cooled Porsche 4.0-litre flat-six was modified by Williams Advanced Engineering with technical consultancy from Hans Mezger (the inventor of the engine itself) to produce 500 hp at a whopping 9,000 rpm.
Lightweight throttle bodies with F1-inspired upper and lower injectors were used to enhance performance and drivability; extensive use of magnesium and lightweight materials were used to reduce mass within the engine. The 911 DLS is also fitted with an optimized oil system to improve lubrication and cooling.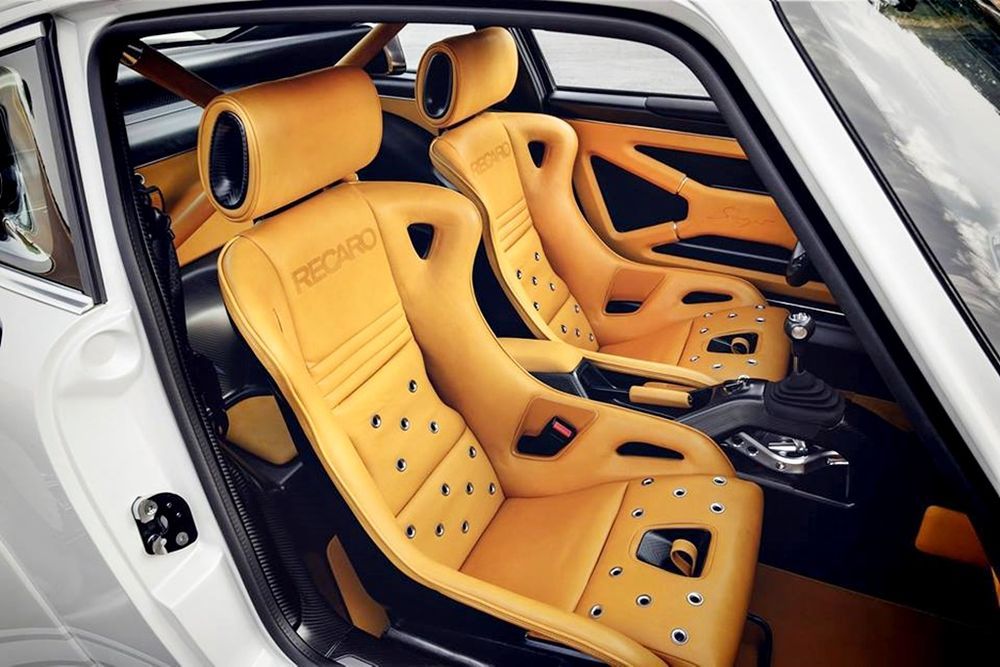 Singer Vehicle Design presented its 911 (DLS) at the ongoing 2018 Goodwood Festival of Speed – where it will be participating in the much-anticipated Michelin Supercar Paddock Hillclimb Run.
---
---
---
---
留言