The 2020 Facelifted Kia Stinger Unleashed – But Will It Ever Come Here?
所有资讯 Kia has pulled the covers off the 2020 Kia Stinger fastback sedan – the facelifted model now boasts Kia's latest driver-assist and safety features, as well as improved interior packaging for greater space and comfort.
---
So, what's new about Kia's halo sports sedan?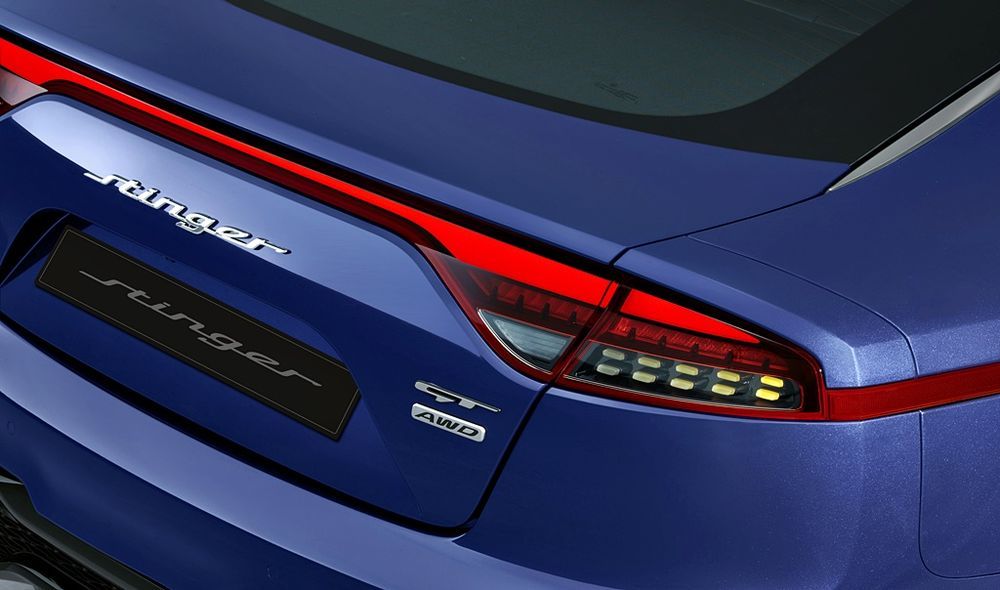 New 2.5-liter T-GDi added (for US market) and updated 3.3-litre V6
The new 'Smartstream' 2.5-liter T-GDi (turbocharged, direct-injection four-cylinder) engine will slot in between the two existing powertrains producing 304 PS at 5,800 rpm and a maximum torque of 422 Nm. The most powerful 3.3-litre twin-turbo 'Lambda' V6 engine has been updated with an Electronic Variable Exhaust Valve system which adds 3PS (now 373 PS), max torque is rated at 510 Nm available between 1,300 rpm and 4,500 rpm.
2.0-litre 'Theta' turbocharged four-cylinder, available since the car's launch in 2017, is unchanged, producing 255 PS at 6,200 rpm and 353 Nm torque from 1,400 to 4,000 rpm. All three engines are paired with a smooth-shifting eight-speed automatic transmission.
Upgraded infotainment system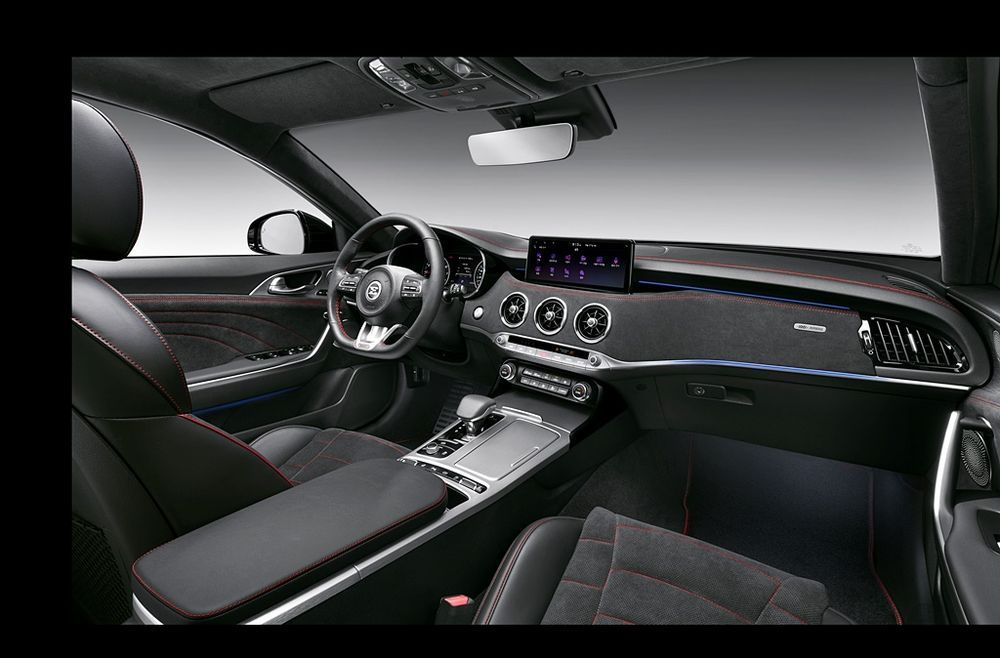 At the centre of the Stinger's upgraded cabin is an upgraded touchscreen infotainment system. Depending on market and specification, the upgraded Stinger is now available with an optional new 10.25-inch touchscreen display.
Bluetooth multi-connection will enable users to connect up to two mobile devices at the same time. The 10.25-inch system offers Apple CarPlay and Android Auto as standard, with a voice control system for many of the car's features, such as heating and ventilation, audio and navigation.
A new 8.0-inch touchscreen display with a narrow-bezel design is also available, replacing the previous 7.0-inch system – replete with Android Auto and Apple Carplay.
For the instrument cluster – a 4.2-inch colour-TFT LCD cluster replaces the 3.5-inch mono-TFT unit, an optional fully digital, high-resolution 7.0-inch 'Supervision' cluster is also offered.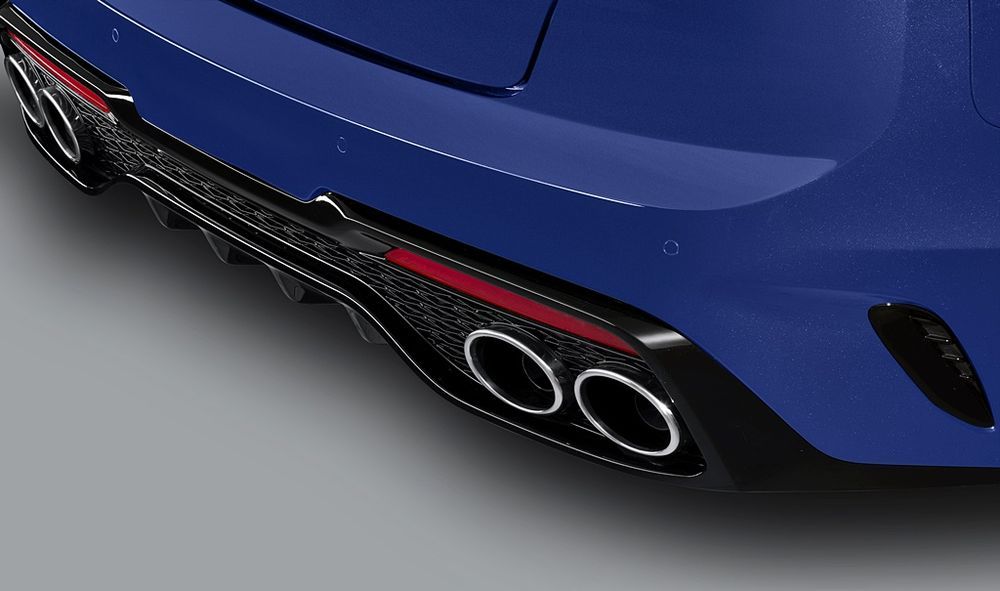 Updated user functions
The new Stinger will pack new user functions such as the remote engine start, and remote cabin climate conditioning using the Kia UVO App.
New active safety functions
In addition to previously offered Advanced Driver Assistance Systems (ADAS) systems such as Forward Collision Warning (FCA) and Lane Keeping Assist (LKA), Kia has also updated other functions such as the Blind Spot system, which now not only warns the driver but applies differential braking to avoid a collision.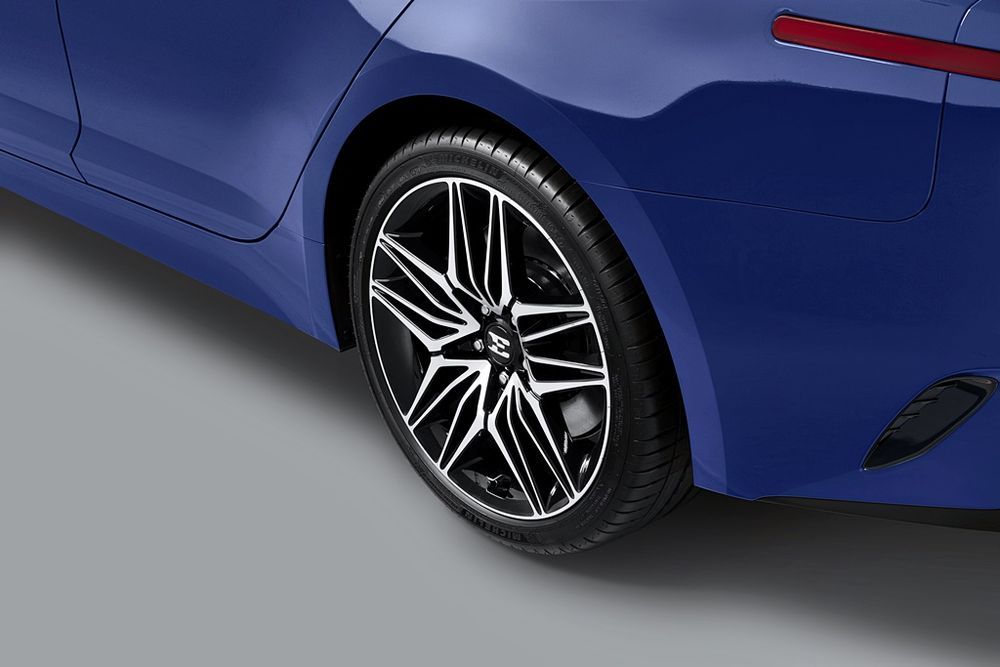 Other new safety functions include Navigation-based Smart Cruise Control (NSCC) which use GPS data to slow the car when a turn/bend approaches for better fluency during driving. The Rear Cross Traffic Assist (RCTA) now includes a brake intervention function.
Another cool feature is the Safe Exit Warning (SEW) which detects vehicles coming up from behind on either side of the Stinger when parked and stopped, alerting occupants with a sound and visual warning if they attempt to open the door into oncoming traffic.
The new Kia Stinger will go on sale in Korea during the third quarter of 2020, with sales due to commence in many of Kia's global markets later in the year.
But will the facelifted Stinger ever come here?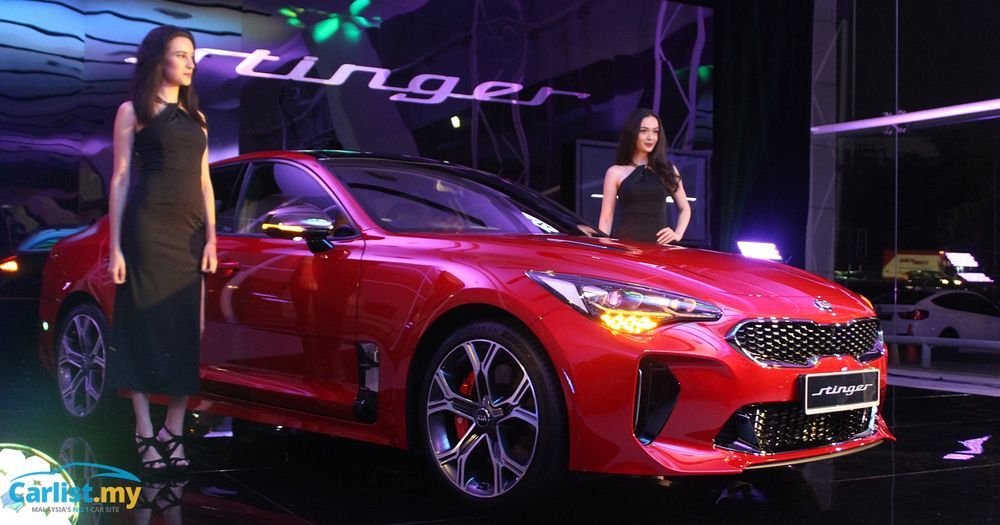 Well, the pre-facelifted version was launched in Malaysia in mid-2018, roughly a year after the Stinger's global launch in 2017. Though there was ample fanfare and adoration from the public and media alike for the Stinger, it enjoys minimal success in Malaysia.
Much of this had to do with the price.
The fully imported versions (from Korea) were offered here in two variants at the following prices:
Kia Stinger 2.0L GT-Line – RM239,888 OTR without insurance
Kia Stinger 3.3L V6 GT – RM309,888 OTR without insurance
Now while we contend, that even at those prices, the Stinger gives you a lot of car (and not to mention performance) for your buck – it remains a niche product given one can get into the Stinger's mainstream German rivals for the same money.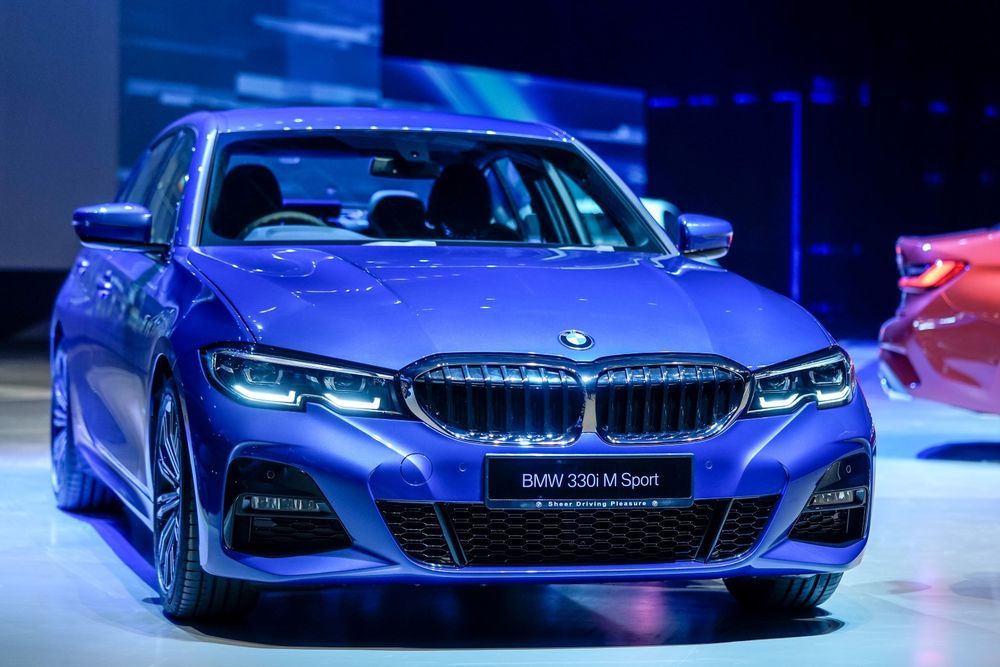 At the Stinger 2.0L's retail price tag, one is just a few thousand of putting themselves in a Mercedes-Benz C200 AMG Line, and for the 3.3L's price – one can already drive home a BMW 330i M Sport. Notwithstanding in both those cases, the Stinger is more unique, offers better performance, more interior space, and stellar looks.
Now, we can coin it down to just being an expensive Korean car, or a global halo car that beats the establishment at its own game. This is all down to the branding of the product, and the effort put in by the local brand owner - in this case Naza Kia Malaysia.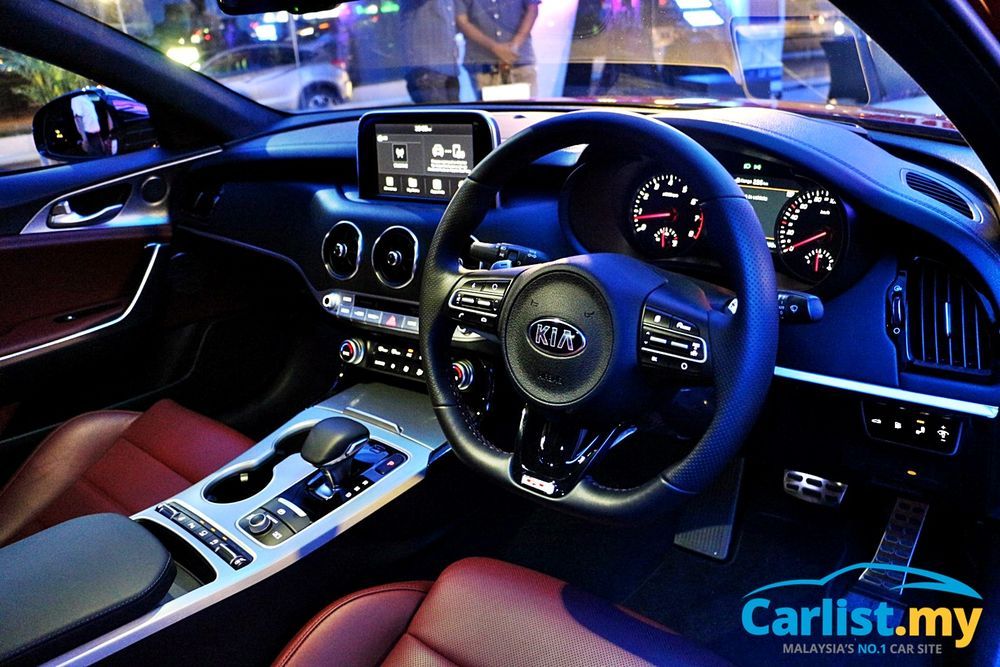 Short of the awe-inspiring teaser at the 2017 MAI Malaysia Autoshow, and later launch event – nothing much was done to create excitement and aspirational value for this Korean masterpiece.
There was a time Mercedes-Benz never sold AMG models in Malaysia – today though, thanks to the excellent efforts of Mercedes-Benz Malaysia in marketing and brand building, everything from the Mercedes-AMG A45 to the AMG GTR track-honed supercar is made available for their customers. What this proves is that, when you have the products, and you can make your clients want them... they will buy it!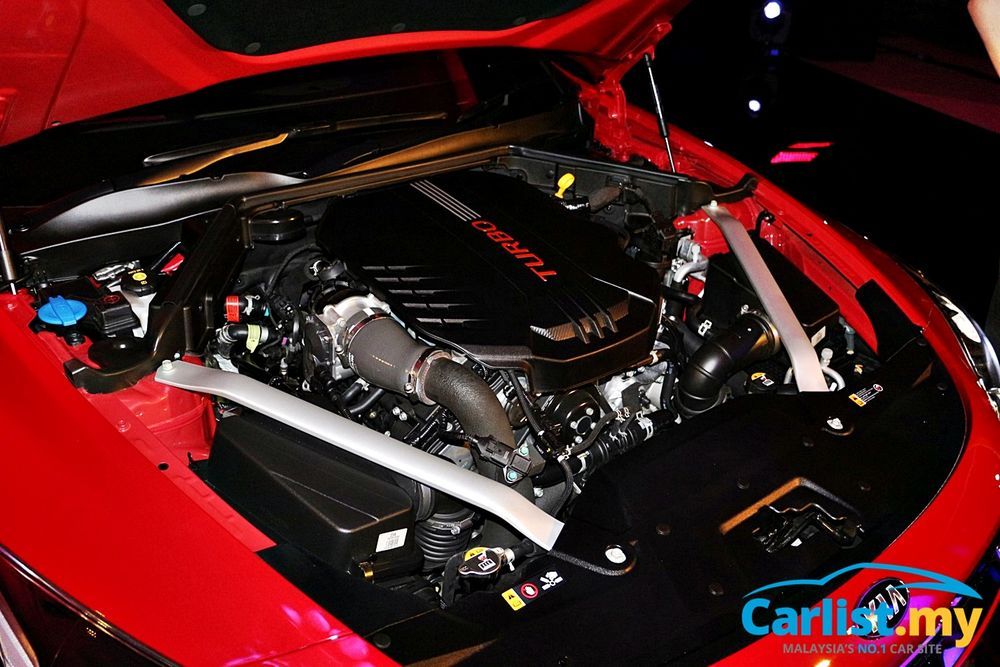 With that said, the larger engine capacity of the 3.3-litre engined Stinger (despite all its performance and driving dynamics) is prohibitive given the road tax rates, so a concerted effort to build-up the 2.0-litre's presence here is much needed. Likewise, the facelifted model will require this even before we think it should even be sold here.
After all, there's no business sense in introducing a car everybody likes, but nobody buys. As of now, there is nothing to suggest, simply introducing the Stinger here is going to do any good.
Kia's well-placed products – across its range, right from the Picanto to the Telluride SUV – has grabbed the world's attention, and accolades meaning Naza Kia have a valuable goldmine of products if only they can market it effectively and give the brand the support it needs to succeed.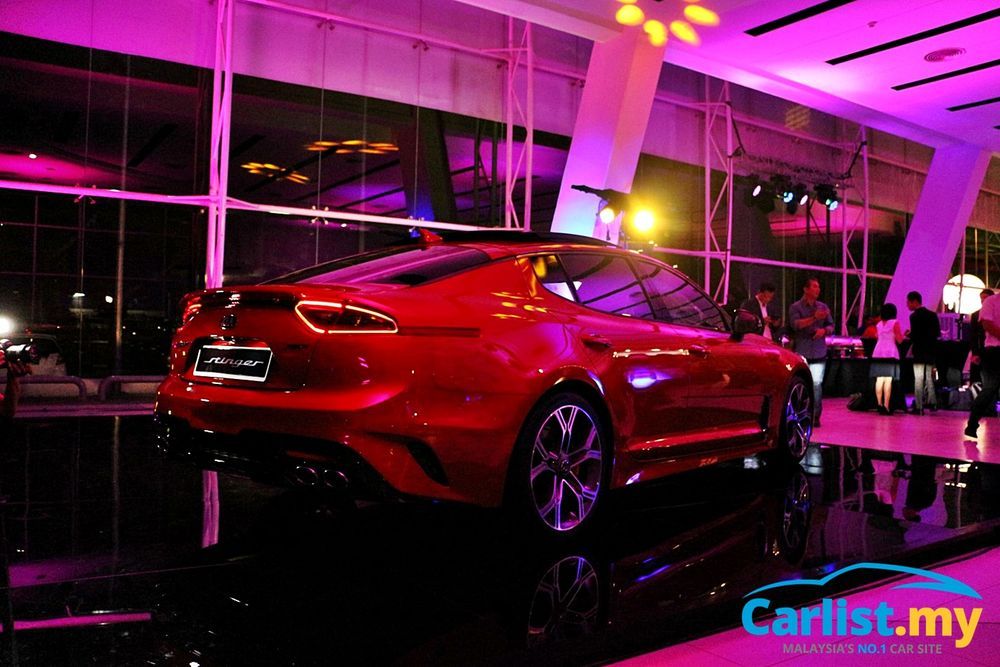 Well, here's to hoping!
---
---
---
---
留言