The Top 5 Coolest British Cars On Carlist.my
汽车专题 Did you know that there are approximately five car manufacturers that are still owned and operated by the British – and two of them won't even sell you a car with a windshield?
---
Besides Aston Martin, which is partially owned by a Kuwaiti Investment firm, there's McLaren, the Briggs Automotive Company (BAC), and Ariel (the aforementioned two without windshields) and finally, Morgan, which is the oldest and proudest, British-owned and operated automobile manufacturer.
Just to be clear, automotive manufacturing is very much alive and well in the U.K., everything from Nissans to Rolls-Royces are still made there – but despite their long and illustrious heritage with the automobile, only a handful are actually owned or operated by the original founding companies.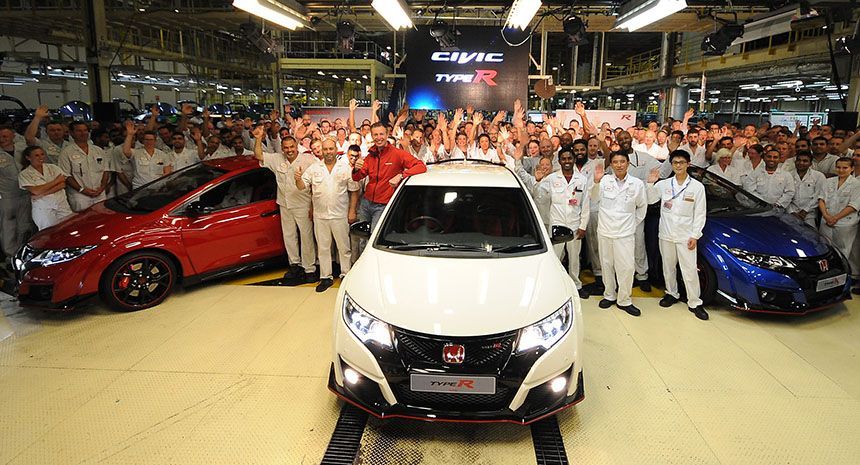 The Honda Civic Type R is currently made in Swindon, UK and not Japan.
Jaguar-Land Rover is owned by Tata, MG has gone to the Chinese, and MINI by the Germans – we can throw in as well, Vauxhall (owned by GM), Bentley (Volkswagen), and even the transcendent Rolls-Royce (BMW Group). Others such as Triumph, British Leyland, Austin, and Rover have also been in some way sold, defunct, or taken up by foreign ownership in some capacity.
Despite that, there are still massively cool cars coming out of the UK. While they are not produced in such great numbers anymore, the UK and its motoring industry have evolved into a high-tech, and very specialised ecosystem catering more to bespoke automotive engineering and development, nurtured by a talented and experienced pool of automotive minds.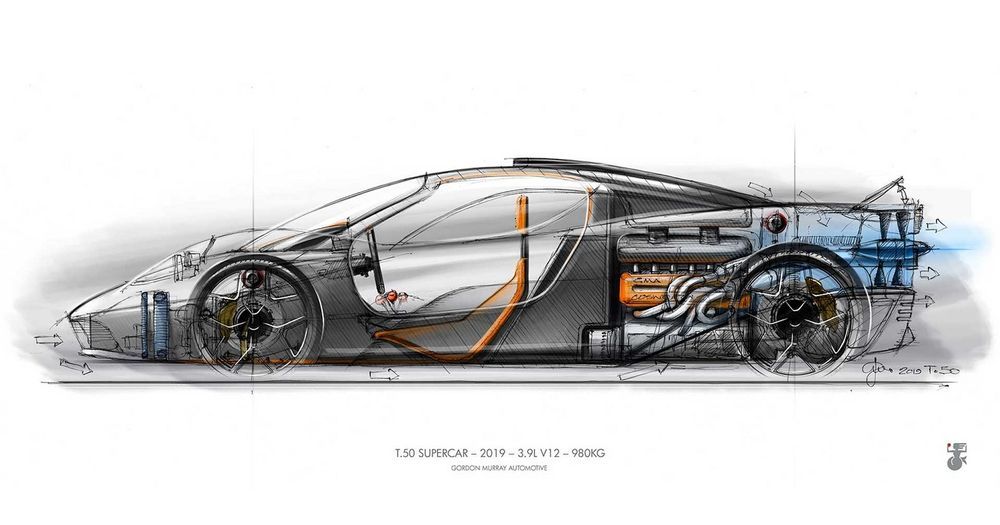 Gordon Murray's upcoming sub 1-tonne T50 hypercar
It is for this reason; a large number of Formula 1 teams are based in the UK, and not Germany or Italy.
So we thought I'd be a cool exercise to find out just how many cool British cars are on sale on Carlist.my – given it has the widest range of used vehicles on the market – we have compiled our Top 5 British cars on sale today. If money was NO object, these are ranked in ascending 'coolness'.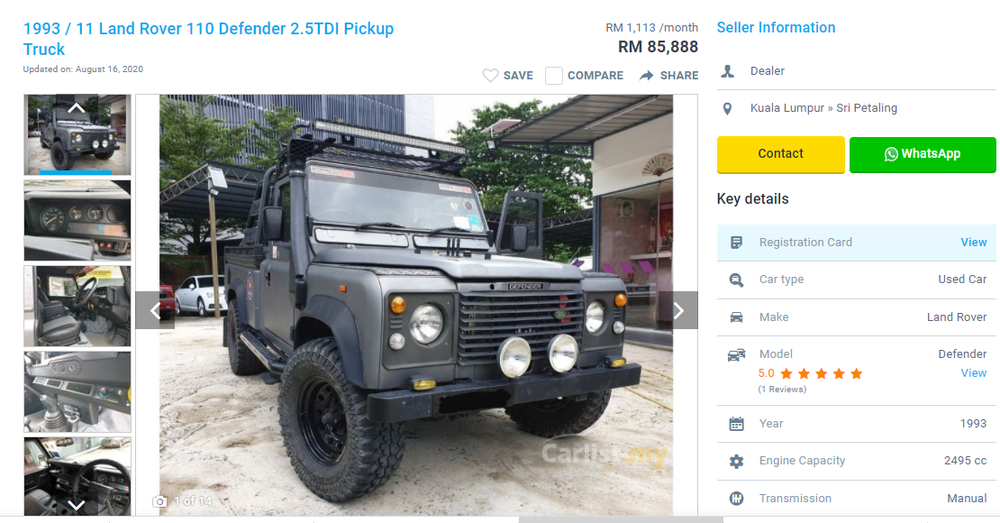 The Land Rover series was first introduced through the Rover (then British Leyland Motor Corporation) in 1948. Land Rover remained under British Leyland until 1978, when Land Rover became its own company. In 1988, the company went under the British Aerospace ownership after British Leyland was broken up and privatized. Since 1994, Land Rover has switched hands three times to BMW, Ford, and finally to Tata in 2008.
The Defender is Land Rover's most prolific model – having been originally inspired by the American Jeep, the Defender, in its many shapes and forms – in short- (90) and long-wheelbase (110) forms – has served in everything from the military, search and rescue operations, as a business workhorse, and as private vehicles for rough-and-tough type owners. The car featured here is a 1992 Defender 110, making it one of the original Land Rovers by the founding company – and who could argue that between its macho looks and go-anywhere credentials – it isn't massively cool either.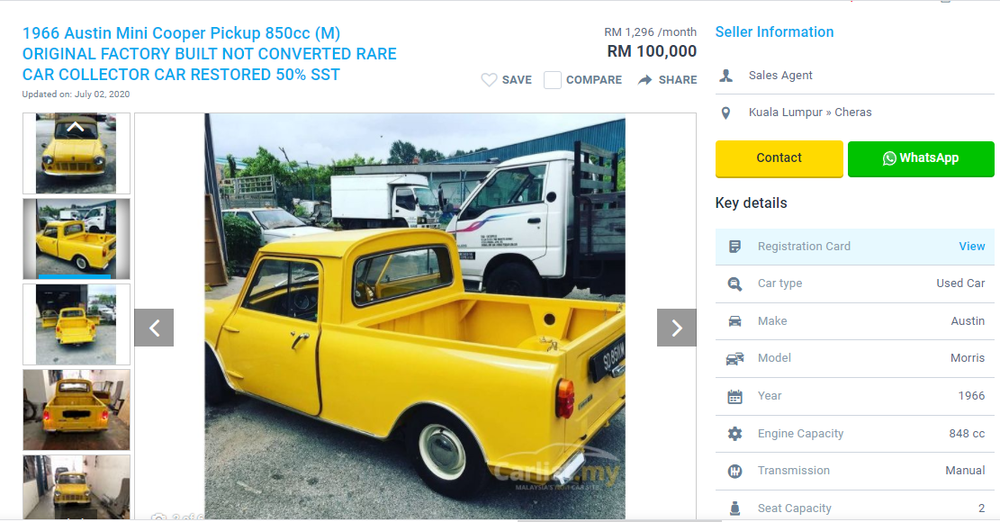 While most people might think Carlist.my is a popular online portal to find deals on new and popular cars – we do still have our fair share of classic and highly collectible vehicles. How about a factory built Mini Cooper pickup for collectable and rare? At the time, this pick-up version of the original Mini (originally built by the British Motor Corporation- BMC) were built to cater for a growing number of small trading and agricultural-based businesses.
At bargain prices – small-time farmers and tradesman could now own a reliable workhorse which suited their cargo and weight requirements better than most large and more expensive trucks at the time. Unfortunately, given most of these pickups served a hard life on less than ideal roads – not a lot of good condition ones still exist to this day, making this particular classic Mini one of the coolest in the country.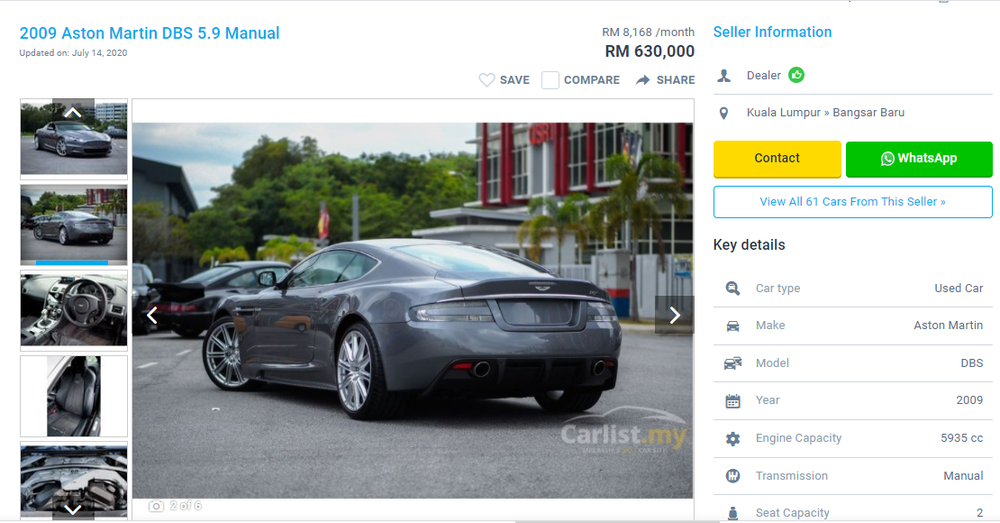 Now let's put aside for a second the fact that the DBS is powered by a staggering 6.0-litre V12 that makes one of the most symphonic soundtracks to ever come out of a car – where else can you drive the same car that the most prolific silver screen character ever, drives. We are talking about Mr. Bond…. James Bond!
The DBS featured in not one but two Bond films (Casino Royale and Quantum of Solace) starring Daniel Craig and features one of the most beautiful sheet metal to ever come out Aston's doors at Gaydon, Warwickshire. Ooh, we almost forgot to mention – the unit you see here is equipped with the carbon-ceramic braking system and a six-speed manual transmission… still want that Ferrari?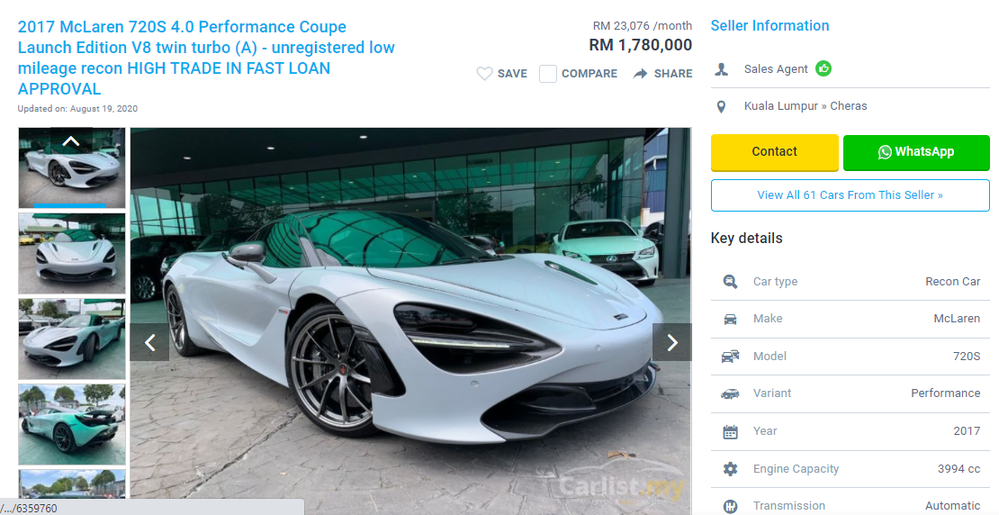 With 710 hp and 770 Nm of torque, with a kerb weight of just over 1.4 tonnes, the McLaren 720S is quite possibly one of the fastest cars in the world. With a 0-100 km/h time of 2.9 seconds, and a top speed in excess of 340 km/h, only a handful of cars will ever best the 720S on a good road, even lesser when on a track. Because, unlike 99 percent of car companies – the McLaren name was first and foremost, built on the racetracks of the world and not some barn in the early-20th century.
Based in Surrey, England, every McLaren adheres to a very simple design philosophy – make them light, make them powerful, and throw out everything you don't need to go fast. Moreover, with a well-established Formula 1 race program spanning decades… McLaren has the ability to reverse engineer a lot of its racing tech into its road-going cars, and make them go faster!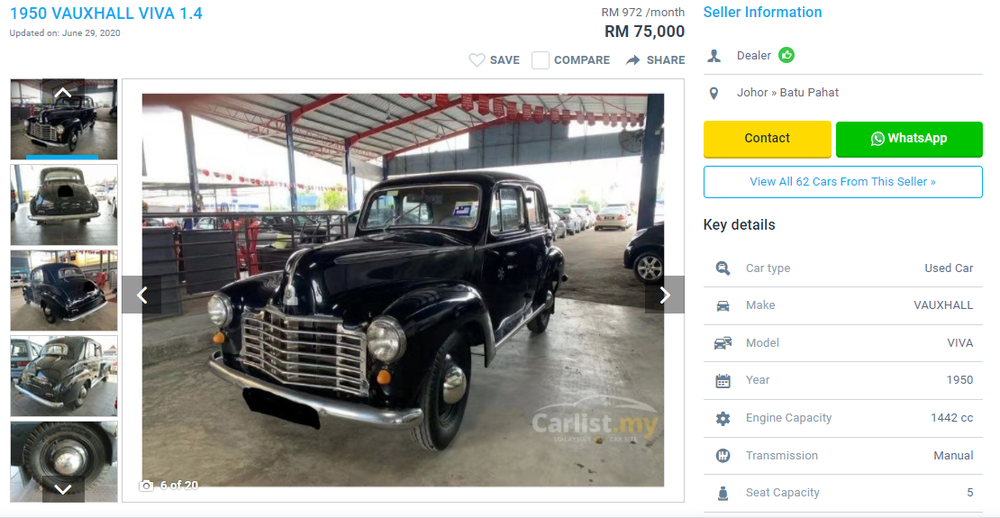 We are sorry, but we just could not let this little Vauxhall Viva not be the coolest car on this list. I mean just look at it! Forget speed and power – doesn't that car just want to make you put on a tweed jacket, a top hat, and 'pop round the cornahh for a cuppa?' Vauxhall is a little known brand here in Malaysia, but it enjoys quite a lot of popularity in Europe due to value for money offerings such as the Corsa and Astra models. Vauxhall has its roots as far back as 1903, making it one of the oldest car companies in the world.
The company, like most pre-war manufacturers had early success in motorsports, was converted to assist the country in World War 1 but struggled to survive post-war when there was no demand for their cars. Vauxhall was acquired by General Motors in 1925 and remains in the hands of the American company to this day. The Vauxhall Velox (the name in the ad is incorrect) was first introduced in 1948 as a large family car for a booming middle class at the time. The Velox was proudly designed and developed in Luton, England but also produced in other markets such as Switzerland, Australia, and South Africa, given its value for money price, large size, and straight-six engine coupled to a three-speed synchromesh gearbox. Oh, and it's got suicide doors upfront, how's that for cool.
So which is your favorite Brit from the list?
---
---
---
---
留言