The Toyota C-HR R-Tuned Pushes The Boundaries Of Physics
所有资讯 SEMA is one of those shows that tends to bring out the best and worst in car manufacturers and tuners, but one of the coolest things we've seen for this year is the Toyota C-HR R-Tuned. It's a special one-off model that was made to showcase the potential of this nippy little crossover.
It's not merely engine performance that's been addressed with these modifications. While the original 2.0-litre engine is long gone, sitting in its place is a 2.4-litre 2AZ-FE engine that was used in the older USDM Toyota Camrys, paired with a 5-speed manual gearbox.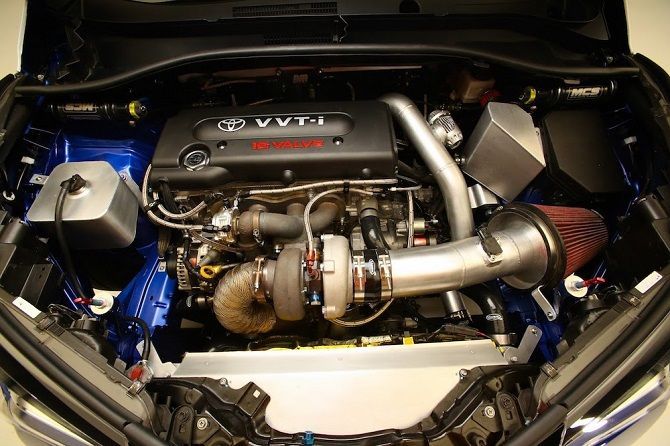 The compression ratio was dropped to 9.0:1 with minimal additional strengthening as the engine came with steel liners and a forged crankshaft from factory- letting them bolt on a turbocharger to produce over 600 hp. Engine management is handled by AEM, which is one of the best in the business, while additional improvements to the fuelling and cooling systems have been made to support this kind of performance.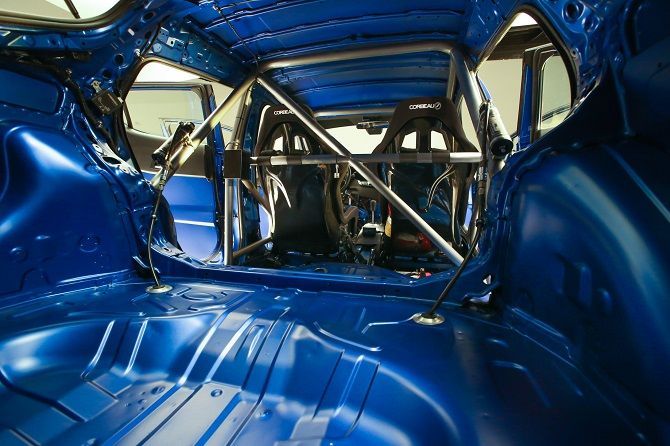 The chassis was stripped down to a bare shell and the interior fitted with a race-spec roll cage in order to get the car as light as possible. Motion Control coilovers sit at each corner for better body control- something that becomes especially important with a crossover, and the additioanl stroke length of the high riding body allows for better damping and control.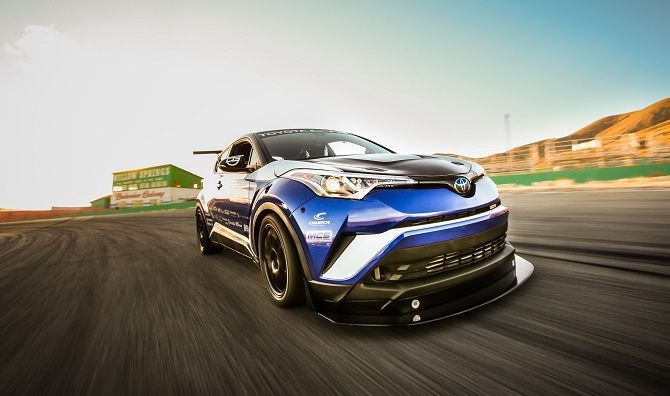 Rather surprisingly, the C-HR R-Tuned comes with 4-pot Brembo front brakes over 355 mm floating discs- which shows that going to ridiculously large brakes with absurd piston numbers is kind of unnecessary, even from a high end tuning perspective.275/35 R18 Toyo Proxes RR tyres sit on all four corners, providing an insane amount of grip.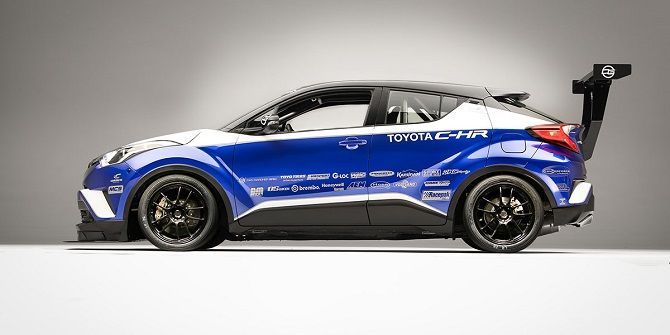 The grip is further improved with some mild aerodynamics. The bodywork hasn't been as extensively modified as you would find with a time attack car, but there are still noticeable modifications like a vented carbon fibre bonnet, along with custom front and side air dams and an adjustable front splitter. Most notable is a massive high mounted adjustable rear wing with a gurney flap for maximum downforce.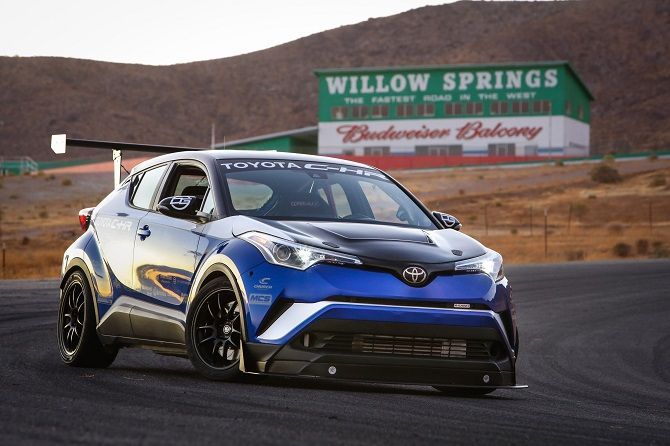 The result of all this is a car that can sprint to 100 km/h in just over 2.9 seconds, deccelerate at 1.2G and rip around corners at 1.7G. When travelling past 160 km/h, the aerodynamics provide downforce equivalent to around 160 kilograms- not quite Formula 1 levels, but enough to keep the car planted and settled in extreme situations. Expect aftermarket companies too be copying some of the elements of the C-HR R-Tuned for owners to modify their own cars with.
---
---
---
---
留言