The Toyota Ownership Options You NEED to Know About!
所有资讯 Apart from excellent reliability as well as providing one of the best after-sales experiences, Toyota's are the go-to car for those who love hassle-free motoring. Agree?
---
It's simple really; they build cars to improve people's lives, whether through the comfort of their vehicles, efficiency of their powertrains, solid build quality, affordable pricing or providing owners with the convenience of knowing that their cars have tremendous resale value.
With the ownership experience potentially providing years of trouble-free motoring, the most challenging part of owning a Toyota is actually choosing the best way to purchase it.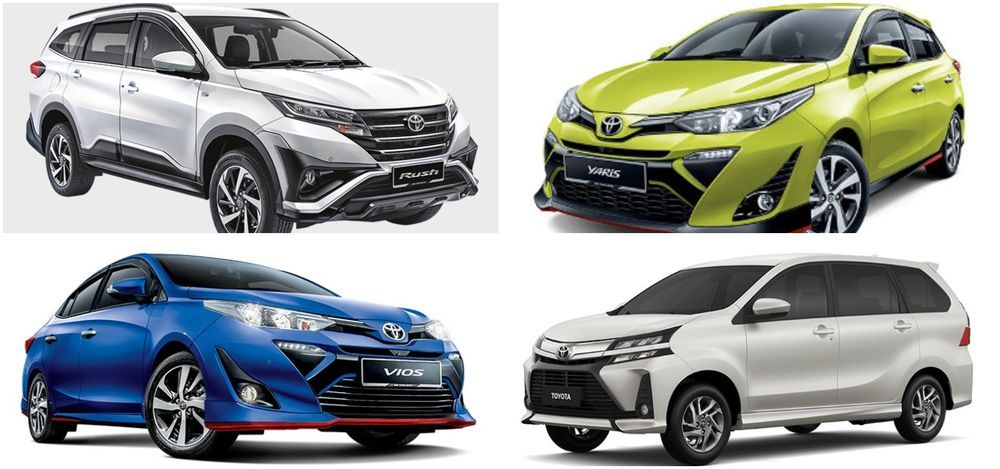 So what is the best way to own a Toyota?
Let it be for those who need a Hilux for those adventure excursions, a Camry for family/business trips, or a reliable roundabout car like the Yaris for graduates to move around in.
Typically, everyone goes for financing due to its flexibility - and thankfully, Toyota's financing offerings are one of the most varied packages around - tailored for all sorts of circumstances.
For Everyone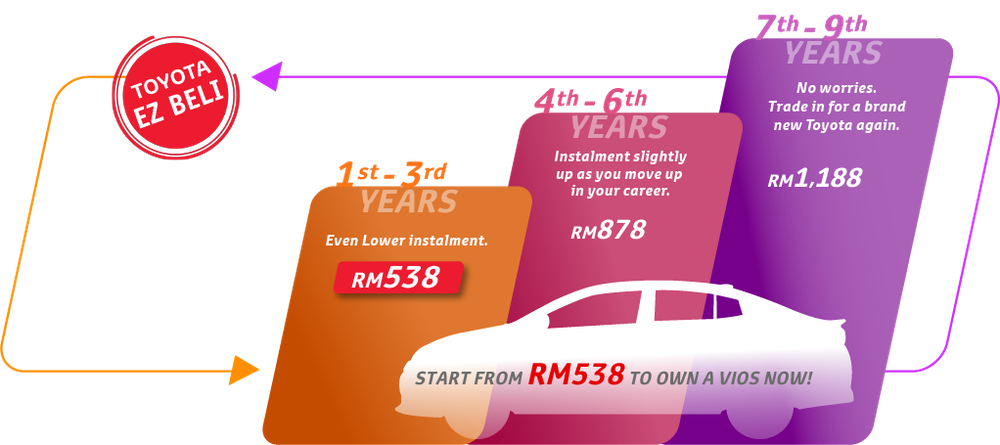 The innovative financing plan (EZ Beli)
We start off with EZ Beli, the latest innovative auto-financing plan from Toyota Capital. Just like their cars, it's a hassle-free monthly instalment scheme that makes car ownership that more affordable. It's a well thought out 9-year auto financing plan that changes its instalment fees in three different tiers.
Lowest and competitive monthly instalment for the first 3 years

Slight increase in Tier 2 (Year 4 - 6) in line with your career progression

Flexible option for Tier 3 (Year 7 - 9): continue repayment OR trade-in for a new Toyota
It's actually a great offering for those who want to have the best savings for the first three years of your car ownership. The slight increase in the second tier only adds a little bit more to the instalment, excellent for those who would still like to keep the car for up to six years. The last tier is where the payment is at its highest, but then again at this point, most people usually upgrade or switch to another Toyota, so why not use the same financing option again for an upgrade?
It's quite clever actually and well thought out. For those who would like this payment scheme with shariah compliance, there is also the EZ Beli AiTAB.
Graduates and Shariah Compliant Islamic Financing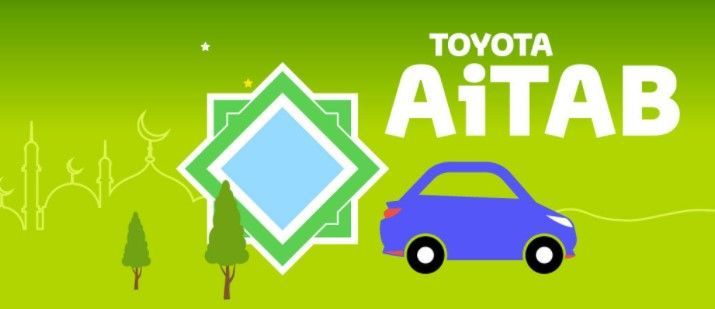 Special Term Islamic Financing for Graduates (Maybank MVTF-i)
For graduates who want to go down the auto financial plan route with added Islamic values, UMW Toyota Motor Sdn Bhd (UMWT) is working with Maybank Islamic Berhad, to provide a special financing package to graduates for purchase of a new Toyota Vios, Yaris, Rush or Avanza.
The Murabahah Vehicle Term Financing-i (MVTF-i) is an auto financial plan working in accordance with the Murabahah principles. It will provide an additional financing option to the graduates besides the Islamic Hire-Purchase (HP) financing in accordance with Al Ijarah Thumma Al-Bai (AITAB).
The financing is available to graduates (degree-holders) who are aged between 21 and 30 years old and are currently employed. They should be earning at least RM3,000 a month and have been employed for a minimum of 6 months. For those with less than 6 months of employment, their parents can act as guarantors (subject to Terms & Conditions).
Shariah Compliant Financing (Bank Islam Malaysia Berhad)
Bank Islam Malaysia Berhad, now offers two more Shariah Compliant Term Financing schemes to Toyota customers, which are Vehicle Financing-i and Vehicle Financing-i GradHitz.
The Vehicle Financing-i is available for all customers aged up to 60 years old with a minimum income of RM2,800 or more. Vehicle Financing-i GradHitz, a special package tailored for newly employed young graduates, aged below 30 years old, requires a minimum qualification of diploma or degree from a recognized institution under Malaysian Qualifications Agency (MQA) to enjoy up to 100 percent margin of financing.
100 percent Financing

For those who need 100 percent financing (Bank Rakyat AN-Naqlu 2)
Generally available for those between the ages of 18 - 65, the An Naqlu 2 is a 100 percent auto financing package by Bank Rakyat for those who wish to finance their car fully.
Available between a four to nine year tenure, the AN Naqlu 2 not only allows you to own a Toyota, but the chance to own it by being Shariah-compliant. There is also a graduate offering where the person has to be between 20-30 years old, at minimum a diploma holder and must be employed for 30 days. For those who have had less than three months service length, a guarantor is needed.
Frontliners and Government Officers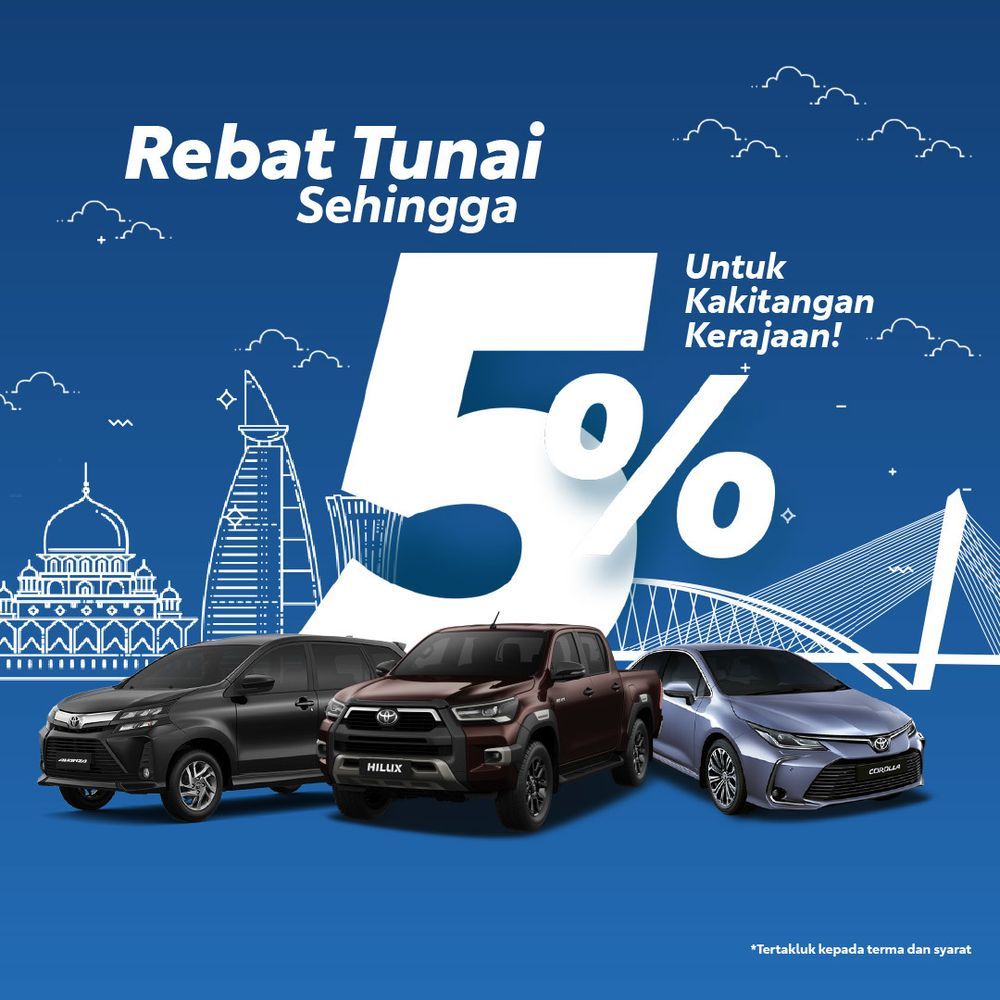 A special financing package for our heroes, the Frontliners and Government officers.
As a sign of appreciation and to give back to our Frontliners and Government officers, Toyota is offering 5 percent rebate off their Vehicle's OTR Price for all Government staff.
Available for all of their models except for the Hiace and Hilux SC, the special offer will be activated upon the verification of government employment letter where they will then receive the rebate. The offer is available up to 31 Dec 2020.
Frontliners and Government officers are also welcome to apply for any auto loan with Toyota Capital Malaysia (TCAP) under the Jom Drive programme with minimum application documents for fast approval.
For more information on all the Toyota financing options available above, click here.
---
---
---
---
留言