Tiguan R Unveiled - It's Just Stupid!
所有资讯 The Tiguan R has just been unveiled and it must be one of the stupidest cars to come out of Wolfsburg and we love it!
---
Once upon a time, Volkswagen only made one R model which was the hatchback Golf R. They then proceeded to create an estate version of that as well as the Touareg R, T-Roc R, and the soon to come Arteon R and Arteon Shooting Brake R.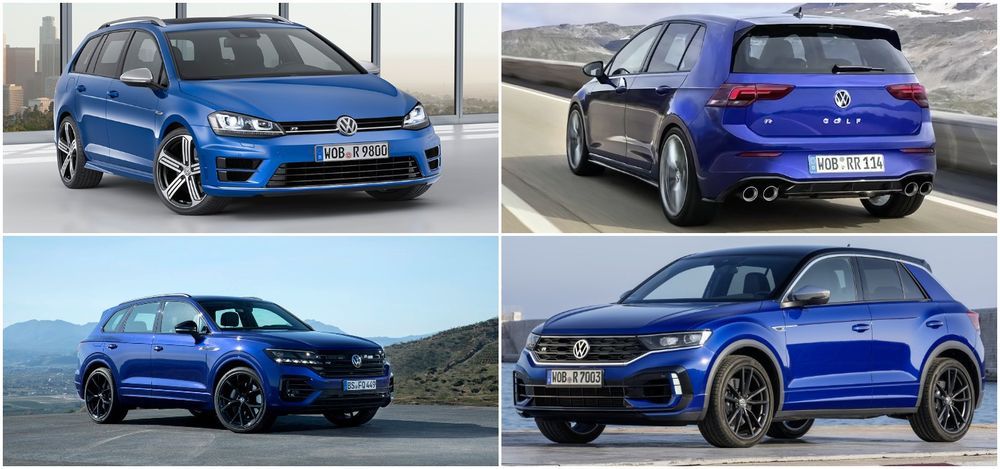 Well, in between the arrival of the Arteon R's, Volkswagen has decided to give the world the Tiguan R, the fastest Tiguan ever built. According to VW, the Tiguan R "combines the dynamic performance of a sports car with the variability of a Sport Utility Vehicle." By that, we think what they are trying to say is that they have built a hot hatch on stilts albeit with a bit more space.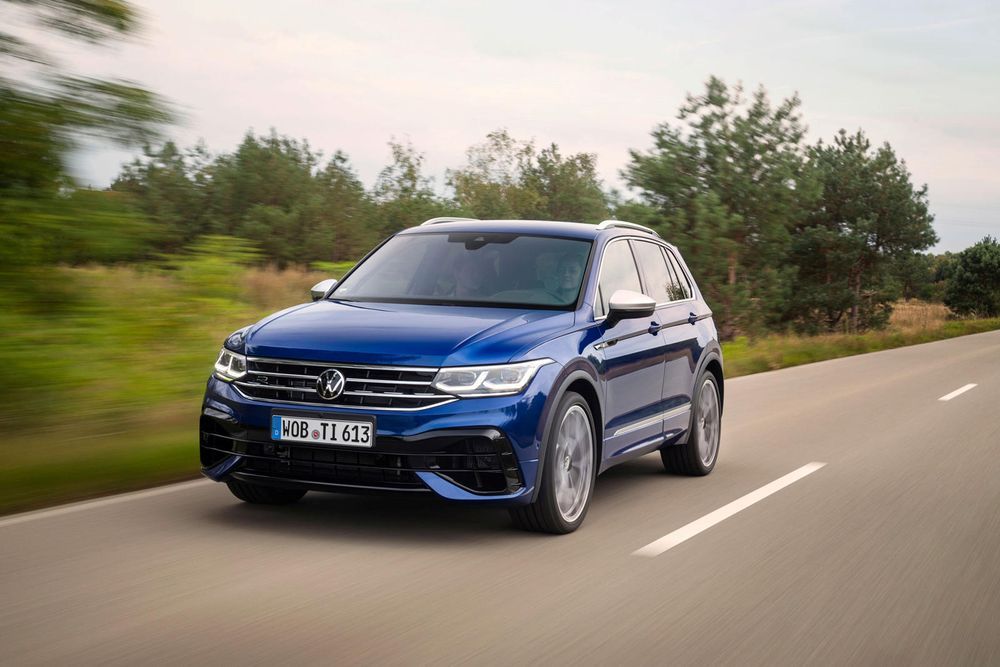 Under the hood, the top-spec Tiguan carries the latest reiteration of Volkswagens' 2.0-litre turbocharged fast car engine known as the Evo4. This will also be the same engine that the Arteon R's will have on them.
The engine produces 316bhp and 420Nm of torque which helps the Tiguan R to achieve a 0-62mph time of 4.9 seconds and a top speed of 155mph. As you can see from the numbers, it appears to be quick, and it gets to those numbers with the help of VW's seven-speed DSG gearbox.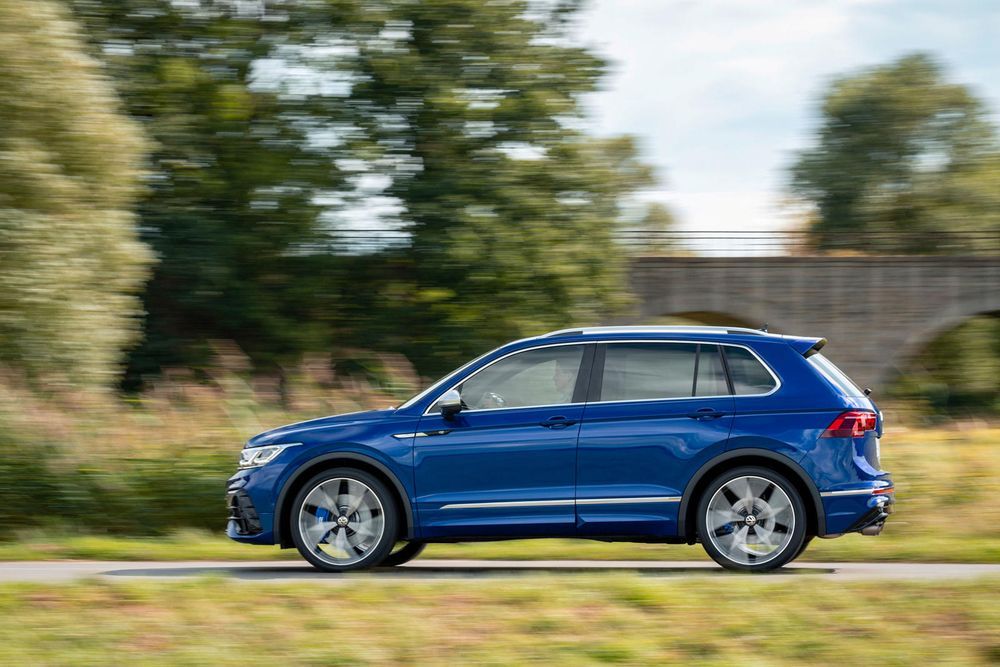 Most will probably think that it only goes fast in a straight line, but VW has tricked out the SUV with some clever hardware. For the bendy and twisty roads, the Tiguan has an all-new four-wheel-drive system to help it hunker down on the tarmac. Gone is the Haldex setup of old, and in comes a torque vectoring differential that can split drive between the left and right rear wheels and front and rear.
The Tiguan's new 4WD system monitors the driver's steering angle, throttle position, yaw rate, and current speed and determines how much power should be sent to each wheel. To help keep it in control is also an 18-inch brake system with typical R-branded blue calipers.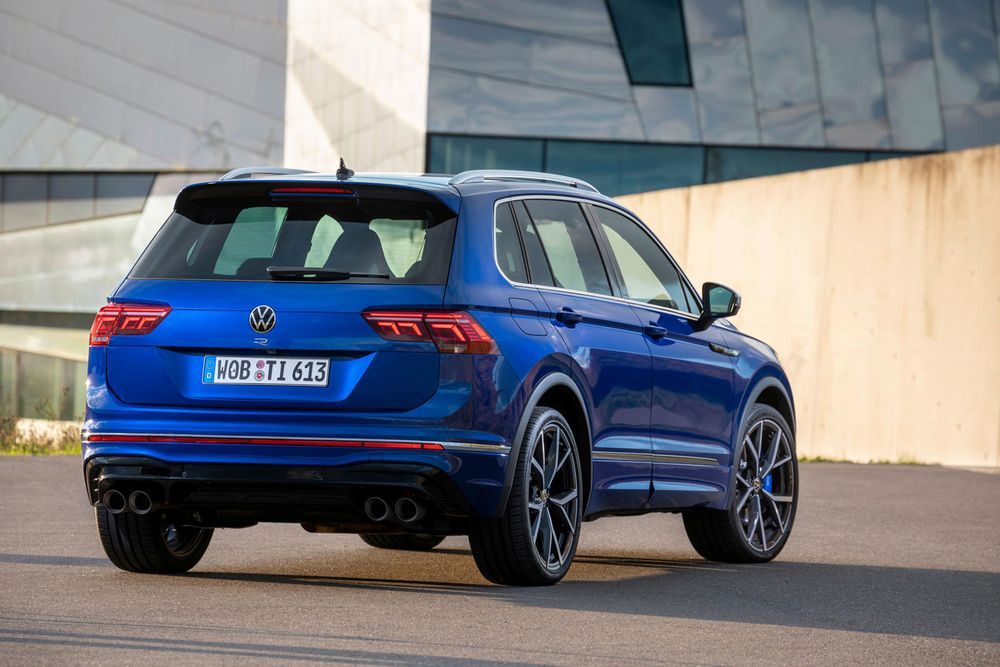 To differentiate it as an R model, the Tiguan R features sporty bumpers with aerodynamic looking elements, a gloss black rear diffuser, matte mirror covers, and 20-inch alloy wheels.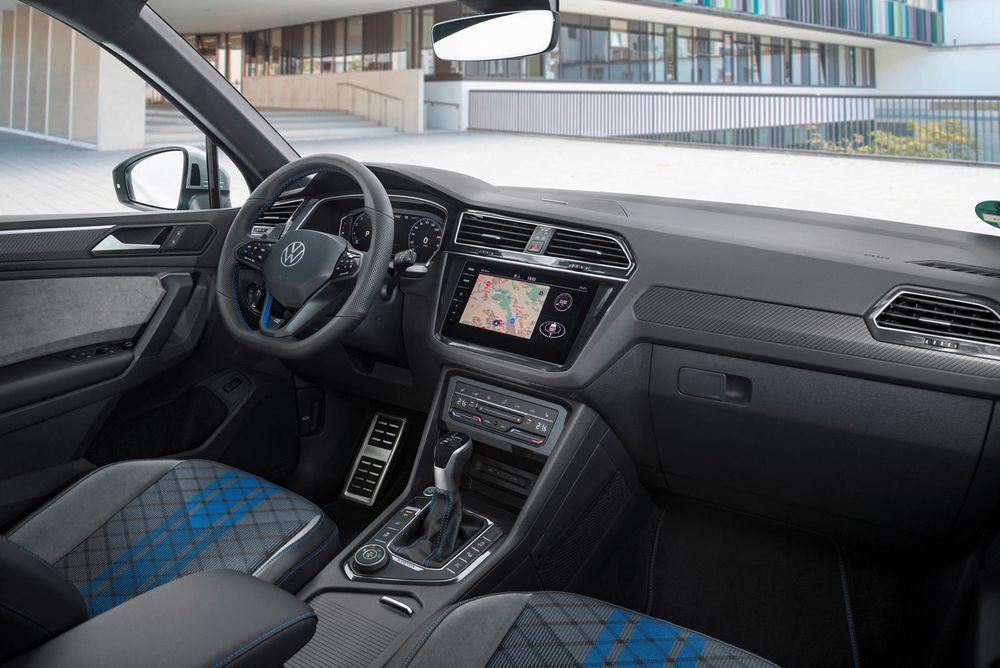 On the inside, the R-ness continues by featuring premium sport seats in a digital cockpit with an integrated lap timer like all new R cars.
Surprisingly the DCC chassis with adaptively controlled shock absorbers that lower the car by 10 mm is an optional extra. An Akrapovic titanium exhaust and 21-inch Estoril alloys could also be purchased to give the Tiguan R a bit more character.
To be frank, this must be the stupidest R to come out of Volkswagen. It's a jacked-up hot hatch with more space on the inside. Who would have ever thought they would make a more practical R car. It's just plain old stupidly irresistible, and we can't wait to give it a go!

---
---
---
---
留言