Tokyo 2015: Honda's Power Bank For Household Electrical Appliances
所有资讯 Many of us carry a power bank to charge our mobile devices. But what do you do when you run out of battery juice for larger devices like a laptop? Imagine if you are a film crew documenting something like the Borneo Safari, how do you charge the batteries for your cameras?
You can of course plug it into a generator, but when you have over 250 vehicles participating in the event, finding an available socket to plug into is going to be a challenge. And generators aren't exactly lightweight or compact. And they are very noisy too – how do you sleep with the generator turned on for your devices to charge overnight?
Honda's E500 Battery Inverter Power Source prototype aims to solve exactly just that. It weighs just 6 kg, and is small enough to be packed into a camping bag.
In simple terms, imagine the E500 as a power bank with two domestic power socket-type plug points, as well as a port USB port. Regular power banks output in direct current (DC), and thus cannot be used to power household electrical appliances, which require alternating current (AC) power.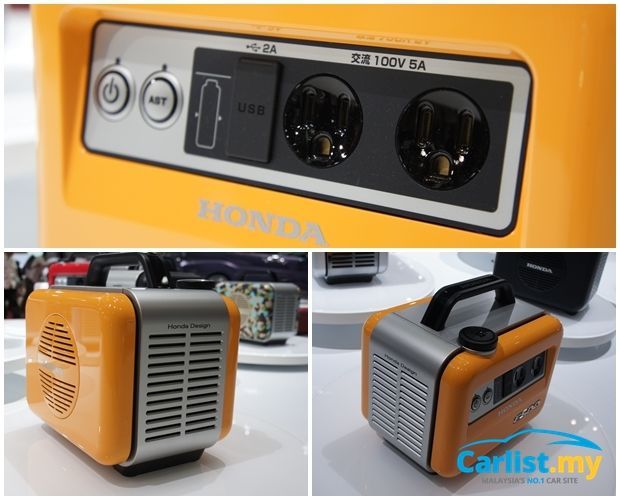 The E500 combines the functions of a battery power bank with an inverter, converting the battery's DC output into AC, allowing it to power regular household electrical appliances.
The USB port outputs 2A of current, enough to charge larger mobile devices like tablets, while the two Japanese format domestic power sockets outputs 100V of voltage and 5A of current, enough to charge laptop, camera batteries, walkie talkies and low power electrical devices.
As the E500 is still a prototype, there were no further details on its battery capacity, price and launch timing.
---
---
---
---
留言