Toyota Classics 2015 - Unforgettable One Night Musical Gala To Support Conservation Efforts
汽车专题 Toyota's corporate social responsibility programme to promote and nurture explorations into art and culture, called Toyota Classics, will be bringing internationally acclaimed musical acts to seven countries in Asia.
The Gala event will be graced by the famed Hungarian theatre company Budapest Operetta and Musical Theatre, and are to perform at the 26th Toyota Classics annual concert held in Brunei, Cambodia, Malaysia, Thailand, Philippines and Vietnam this October.
For the Malaysian leg of the Asian tour, the Budapest Operetta and Musical Theatre will be delighting audiences at the Dewan Filharmonik Petronas during their performance on the 19th of October 2015.
At a media event to announce the concert performances for the 2015 Toyota Classics, UMW Toyota Motor Deputy Chairman Mr Akio Takeyama said: "Since its inception in 1990, Toyota Classics has held over 184 sell-out classical concerts in Asia, and helped to promote classical music in these countries. Toyota Classics' tagline 'Music that Moves Lives' encapsulates its objective and spirit, which is to enrich lives through the appreciation of classical music,"
"The concert is a fundraising initiative, a corporate social responsibility effort of the company, to raise funds to assist and finance community and environmental projects carried by non-governmental organizations (NGOs)."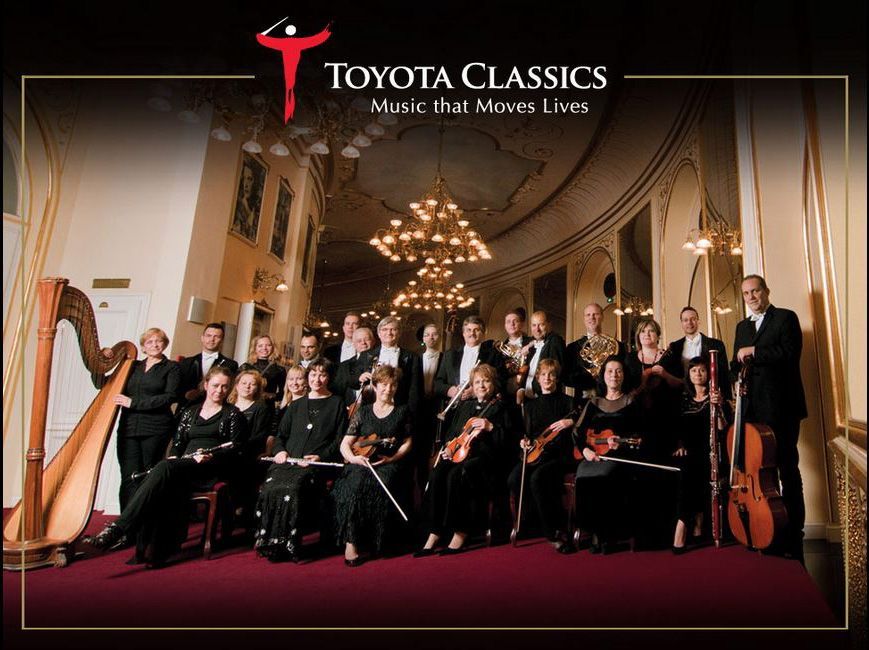 All proceeds from ticket sales for the Toyota Classics will be donated to local charities to aid different disadvantaged groups. So far, the programme has managed to raise approximately 7 million US Dollars (RM27 million) through similar concerts over the past 25 years.
In Malaysia alone, the Toyota Classics concerts have raised RM7.5 million, passed along to give aid to 60 charitable organizations.
This year, the Toyota Classics concert has adopted a theme for the affair titled "Wildlife Protection and Conservation," with three NGOs chosen as the recipients: Borneo Conservation Trust, Malaysian Nature Society and World Wide Fund for Nature, Malaysia. The concert this October is pegged to raise over RM365,000 to help save the environment and its unique ecology.
Mr Akio Takeyama said "the three environment-and-nature-based organizations have been chosen based on their relentless dedication in preserving as well as protecting the natural habitats for the wildlife and plants,"
In closing, he said: "We will continue to invest in CSR related programmes in spite the current economic situation as we believe some of the initiatives are long term in nature and requires adequate sustainability. This would not have been possible without the generous support of Malaysians and non-Malaysians."
More information can be found here.
The one night gala performance on October 19th will be attended by His Royal Highness (HRH) Sultan Sharafuddin Idris Shah Al-Haj, the Sultan of Selangor. Former Prime Minister Tun Dr. Mahathir Mohamad and wife, Tun Dr. Siti Hasmah Mohd Ali and His Excellency Japanese Ambassador to Malaysia Dr. Makio Miyagawa are amongst dignitaries attending the concert as well.
Toyota Classics 2015 tickets sales begin today, 4th August, 2015 and are priced at RM265, RM212, RM159 and RM106, and can be purchased now from the Box Office, Dewan Filharmonik Petronas.
The Budapest Operetta and Musical Theatre is one of the oldest and most successful
theatres of the Hungarian capital. In 1923, the city of Budapest decided to give the
genre of operetta a home of its own. With the opening of the Metropolitan Operetta
Theatre, the Hungarian capital saw the beginning of the "silver operetta" period by
giving a new and permanent home to the genre. Nowadays it functions as a musical
theatre with two divisions: Hungarian operettas and their modern descendants, that
is contemporary Hungarian musicals on its program on the one hand, and musicals
based on literary or historical topics aimed at a younger generation on the other.
---
---
---
---
留言