Understanding The World's Most Advanced Plug-in Hybrid SUV – Volvo XC90 T8
汽车专题 It's not very common for a company to promote an engineer to the position of a CEO. Most CEOs and heads of business units come from either business or accounting backgrounds. There are however a few exceptions.
In Honda, there is an unwritten rule that dictates that only engineers from Honda R&D Co., Ltd. - a semi-autonomous R&D division intentionally kept apart from parent company Honda Motor Co., Ltd. – can be promoted to the position of President and CEO.
So does BMW, whose CEOs past and present were mostly former engineers. One of them (Dr. Helmut Panke) was even a nuclear physicist!
To a keen driver, the technical superiority of products developed by companies helmed by someone with a technical background is obvious.
There is no better brand to illustrate this point than Volvo Car. For much of the '90s, the pride of Sweden languished under Ford ownership, where American accounts decided that they knew the business of making and selling cars better than Swedish engineers, and resulted in Volvo's slow decline.
Now under the custodian of China's Geely, whose founder Li Shufu is an engineer by training, Volvo Car is prospering under the leadership Hakan Samuelsson, who has held various technical positions at Scania and MAN.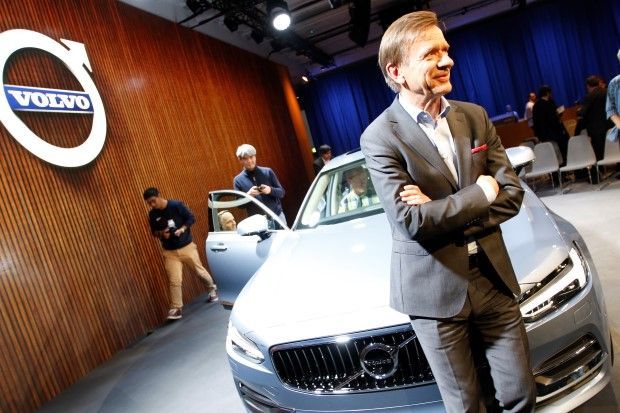 Lead by a boss familiar with technical matters, Volvo bounced back with strong vigor. Volvo is now the only company making twincharged petrol engines (the T6 Drive-E in the XC60 T6), is one of the four companies in the world to know how to build petrol and diesel engines from the same engine block (the others are Mazda, BMW and Jaguar), and the only one to use electric air compressors to combat turbo lag (PowerPulse).
Closer to home, the XC90 T8 plug-in hybrid is the flagbearer for the reinvigorated Volvo, and there is no better person in Malaysia to explain about the XC90 T8 than Lennart Stegland, Managing Director of Volvo Car Malaysia (VCM).
Lennart is not your typical business leader, because he actually knows every detail of his flagship product. Prior to his appointment as Managing Director of VCM, Lennart was an engineer heavily involved in electric propulsion projects at Volvo Car's R&D facilities in Sweden and China.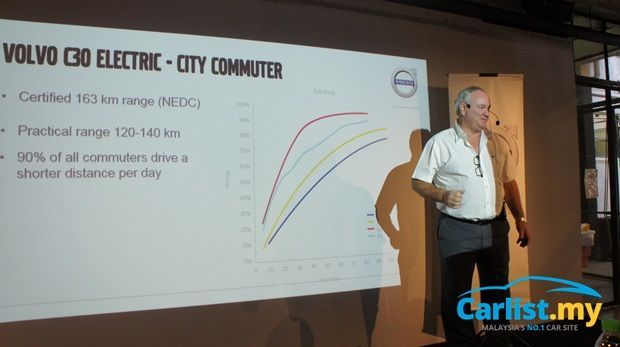 He was also responsible for the C30 Electric project, a limited production electric-powered C30 sold in Sweden. The experience gained from the C30 Electric paved the way for the development of the XC90 T8.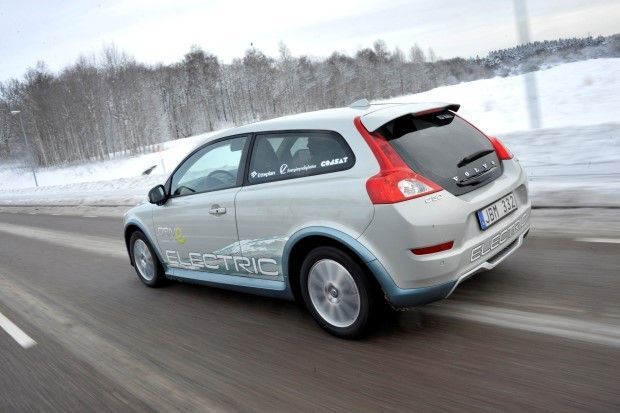 When it comes to electricfied powertrains, be it hybrids, plug-in hybrids, or battery electric vehicles, it is unlikely that you will find anyone in the country with more experience on the subject than Lennart.
Most Advanced Plug-in Hybrid SUV? How?
Lennart was keen to highlight several features in the XC90 T8 that might not be immediately obvious to consumers, but form the foundation to Volvo's claim that the XC90 T8 is superior to any other competing plug-in hybrid SUVs on the market – a cheeky dig at the BMW X5 xDrive40e.
Aside from the obvious fact that the Volvo offers seven seats versus the BMW's five, the Volvo's 9.2 kWh Li-ion traction battery is located centrally as opposed to the BMW's under the boot floor installation, and there is a good reason to Volvo's unique arrangement.
Traction batteries are large and heavy, even more so for a plug-in hybrid, which needs to have a longer electric drive range - over 40 km in the case of the 2.3 ton XC90 T8, compared to the 2 km plus of a regular hybrid like a Toyota Camry Hybrid.
All other plug-in hybrid models have their heavy battery located under the boot floor. The Toyota Prius v's (also known as Prius+ and Prius Alpha in some markets) Li-ion battery is installed in a similar location as in the XC90 T8, but being a regular hybrid, the battery is much smaller and presents less restrictions to the vehicle's packaging.
In Volvo's opinion, a critical component that weighs 100 kg (114 kg in the case of the XC90 T8) should not be placed in the boot, where it upsets the handling of the car, requiring stiffer suspension, and is susceptible to damage from severe accidents.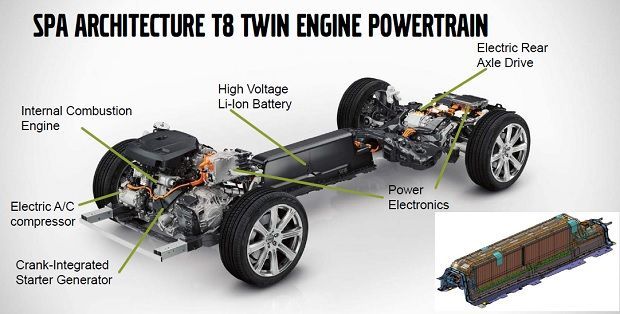 Instead, the XC90's traction battery is mounted centrally, right within the vehicle's centre of gravity, extending fore-aft for optimal weight balance, well protected from impact from all directions. This design was first introduced in the C30 Electric (below), which Lennart helped to develop.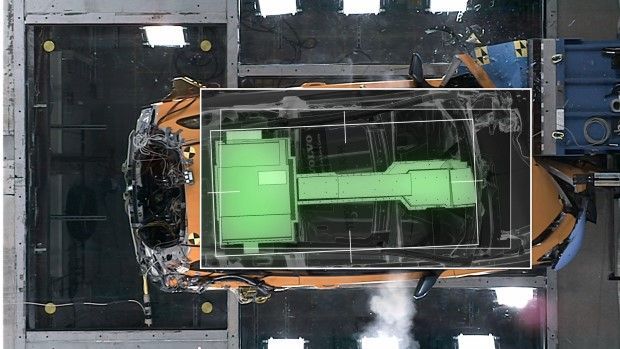 This is possible because Volvo didn't merely adapt the XC90 T8's plug-in hybrid system into a regular XC90. Instead, its Scalable Product Architecture (SPA) platform has been designed from the beginning to support a zero compromise plug-in hybrid vehicle.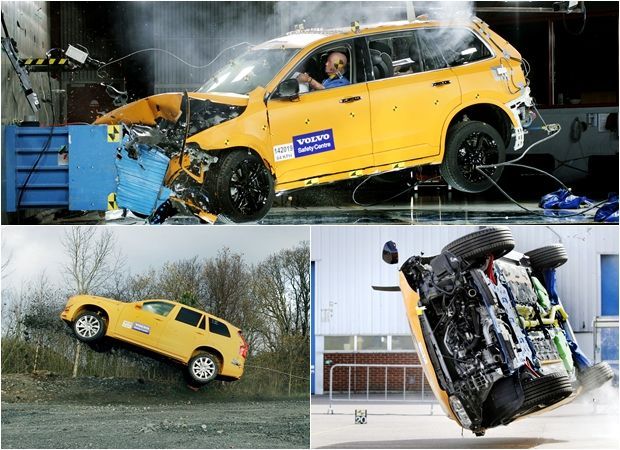 All reputable car makers design their traction batteries packaging to be able to withstand severe impacts, but this is Volvo, so you can be certain that they will go a few steps further.
You've already read that Volvo is the only car company to design their vehicles to withstand against run-off road scenarios, a very common accident scenario not tested by any government or NCAP organization.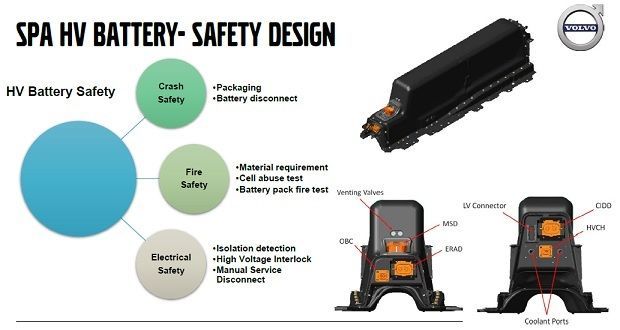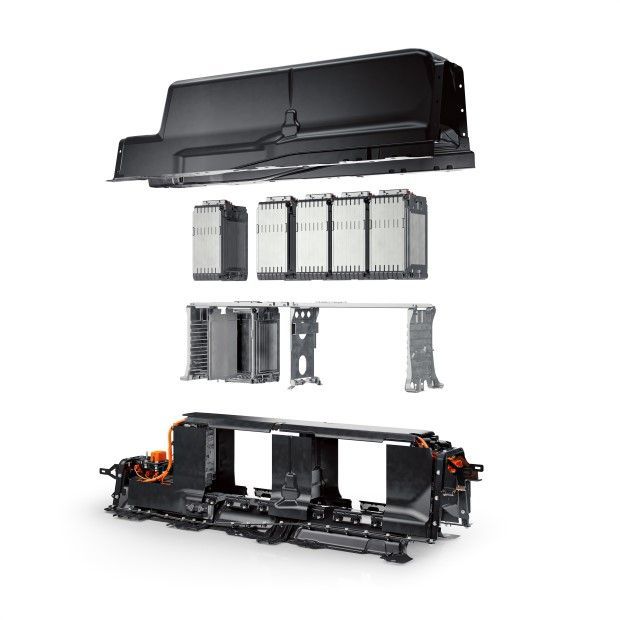 On top of Volvo's typically rigorous standards for the XC90, the T8 plug-in hybrid variant has to pass several more destructive testing specific to its traction battery. Lennart explained that the XC90's traction is designed to withstand not just fire but also submersion under water. Of course, at some point, the battery will eventually fail, but the system will automatically disable itself if the vehicle is involved in a serious accident.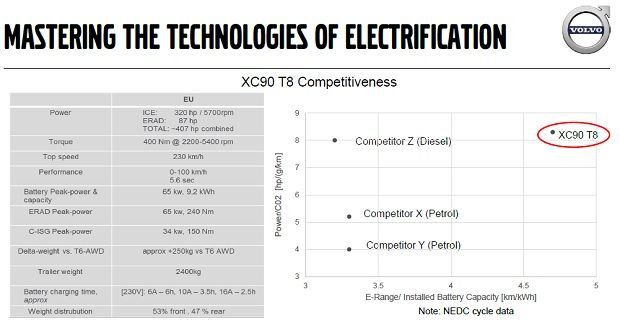 Despite all the added measures, the XC90 is still leads its peers when it comes to power output per unit of CO2 emission.
Swedish Grade Durability
There is no argument that complex electronics is more fragile than 'old school' mechanical components, but in the same way that few will ever trade the functionality of an iPhone for the durability of a Nokia 3210, the automotive industry just simply can't go back to building cars the way they used to, especially when strict emission and safety regulations necessitated the adoption of electronic controls.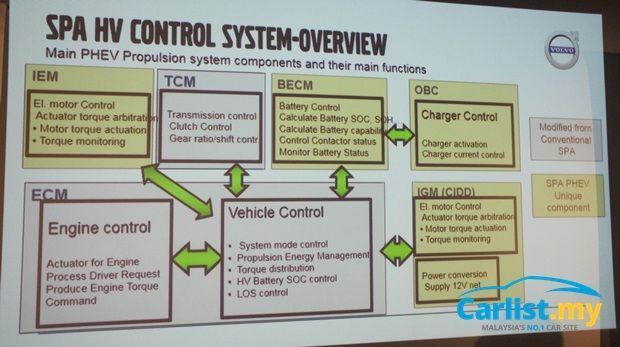 Maintaining harmony within the XC90 T8's 9.2 kWh, 96 cells Lithium Manganese Oxide-Nickel Manganese Cobalt/Graphite traction battery is the responsibility of a complex power management algorithm developed by the geniuses at Gothenburg, Sweden.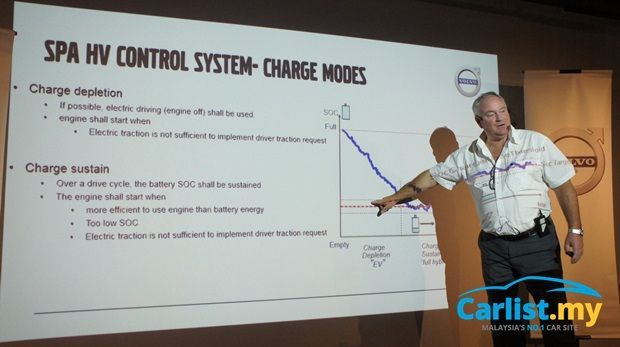 The pouch-type Li-ion cells are made by Enerdel but cells are integrated by LG Chem into a battery, before fitting them into Volvo's own packaging design. Tesla uses cylindrical types, while Toyota favours prismatic cells. Each have their own pros and cons.
Li-ion cells hate high temperatures. The software monitors each individual cell's temperature and to keep them operating below 40 degrees Celsius. To keep the cells within their optimal thermal range, the software constantly adjusts the charging/discharging rate when the vehicle is plugged in or driven.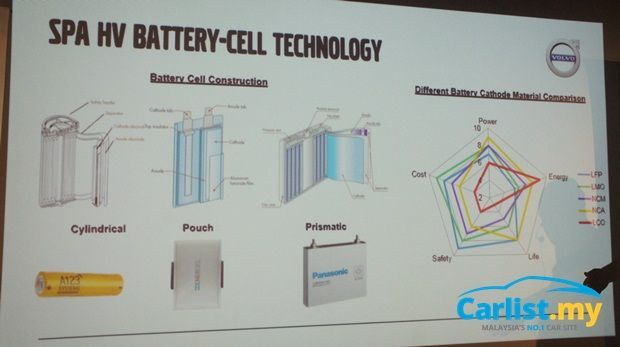 "Sure we can charge the battery to 100 percent in a much shorter time, maybe even in just 10 minutes, but we can do it for maybe five or six times before the battery is damaged," explained Lennart.
The XC90 T8's charger is also unique as it owners can select the input current's Amperage – 10A, 8A, and 6A. Of course, if you are not in a hurry, selecting the lowest 6A option is preferred.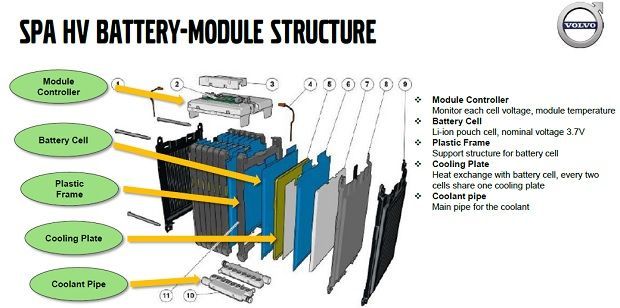 To keep the battery and electric motors cool, liquid cooling is used. If necessary, the coolant is chilled even further by the XC90's air-conditioning system.
Lennart went on to explain that if necessary, an XC90 T8 parked under the hot sun might even activate its air-conditioning system to cool the battery, so don't be surprised if you walked past a parked XC90 and the blower fan activates on its own.
However this is only possible if there is sufficient charge in the battery. While it is possible to drive the plug-in hybrid Volvo using petrol power alone, Volvo strongly recommends that owners to regularly plug their XC90 T8 into a domestic power socket for charging.
When plugged into a domestic power socket, it takes about 3.5 hours to charge the XC90 T8. Using a dedicated wall charger (sold separately) will reduce this to 2.5 hours.
Charging the battery regularly also promotes longer service life, as battery cells maintain their health best when they charged and discharged regularly at a controlled rate.
Although the battery is rated at 9.2 kWh, only 6.7 kWh is usable. The rest of the capacity is kept as a buffer of sorts so at any one full charge-discharge cycle, only about two-thirds of the battery's capacity is used. Over several charge-discharge cycles, different cells will be used so no two cells will be used consecutively in one cycle. This type of over-engineering also promotes long term durability of the battery.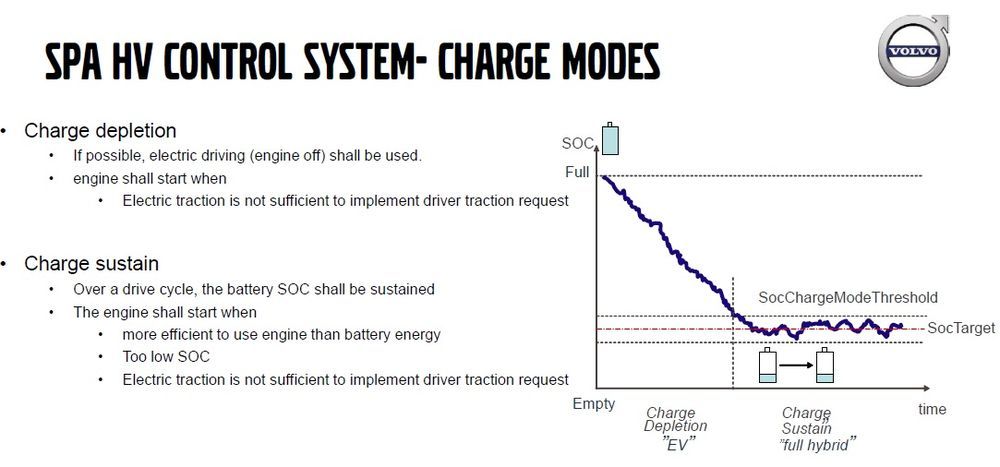 In other words, the XC90 T8's traction battery will never drop to 0 percent (note the graph above), and when plugged in, it will not be allowed to be charged to 100 percent (although it might appear as 'full' in the vehicle's display) but in certain driving conditions, like when descending a very long downhill stretch, it might reach 100 percent. If the battery's state of charge drops below 17 percent, the petrol engine will kick in to charge the battery, and charging will be stopped if charge levels reach about 90 percent.
Electrically driven rear axle
Another impressive feature is the Electric Rear Axle Drive (ERAD). Most all-wheel drive plug-in hybrids including the BMW X5 xDrive40e have power transferred to the rear axle via a conventional propeller shaft, albeit aided by a motor-generator nestled within their transmission – in Volvo's design, this particular component is called the Crankshaft Integrated Starter Generator or CISG.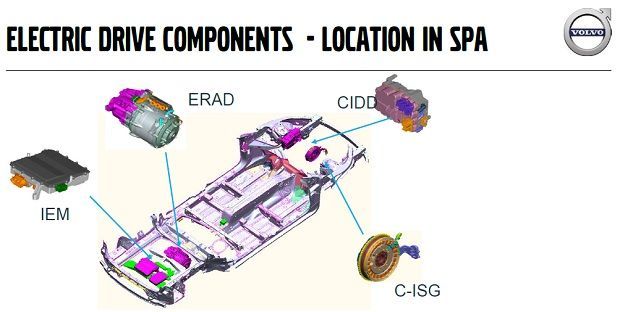 The XC90 T8 is the only model to use an electrically driven rear axle. Not even the Porsche Cayenne S E-Hybrid has it. The next closest model to use such a setup are the BMW i8 and Porsche 918, which have electrically driven front axle (power flow is reversed because their engine is located in the car's rear).
There are some Lexus hybrid models that have electrically driven rear axles but these are low torque motors and the axle cannot be driven by the engine. The XC90 T8's system on the other hand, can be driven by both electric and petrol power.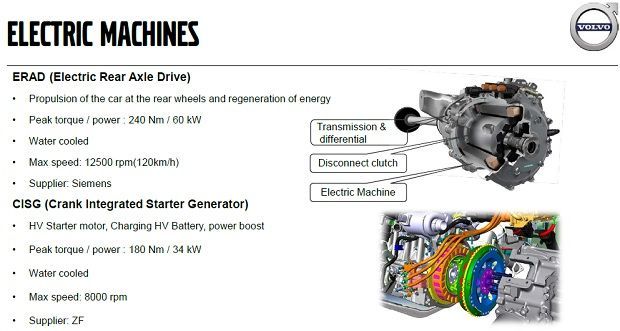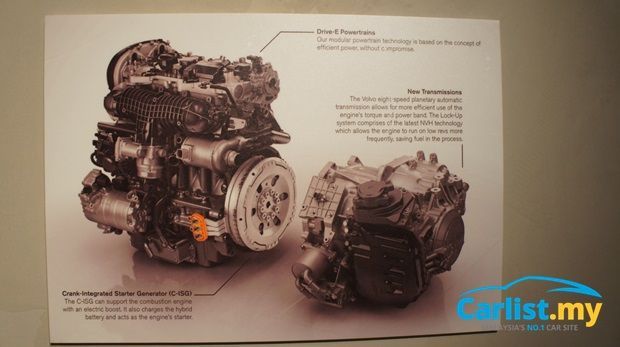 By combining the CISG in front and ERAD in the rear, the XC90 is capable of regenerative braking and electric drive on both axles. Without ERAD, the XC90's rivals can only do the same on the front axle only.
The reason why few manufacturers want to adopt such an ERAD-like solution is because keeping the two components on either ends of the vehicle in sync is extremely complicated. Ensuring the precise moment at which the clutches engage or disengage without disrupting the driveline, switching between motor and generator functions, petrol or electric power when accelerating or braking on one axle alone is complicated enough, let alone two axles.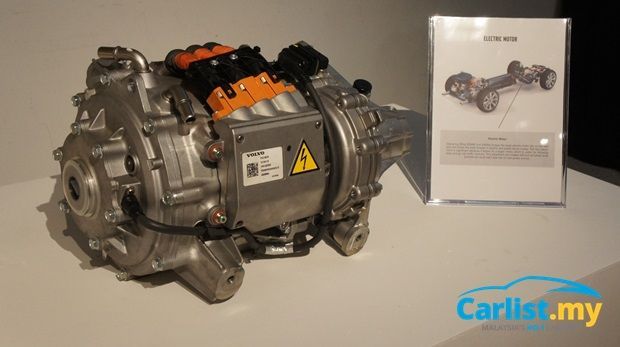 Lennart explains that the ERAD can spin up to 12,500 rpm, and has 10 gear ratios, so this allows a for a wide enough range for the ERAD to engage/disengage, even when the driver is accelerating and braking erratically at high speeds. Lennart also added that the process is almost imperceptible to the driver.
The 240 Nm and 60 kW (about 80 hp) ERAD is powerful enough to drive the XC90 up to 120 km/h, but beyond that, a clutch disengages the ERAD to avoid overheating.
Since the centre of the vehicle's structure is already taken up by the centrally-mounted traction battery, there is no space for a propeller shaft and thus, the rear-axle is driven exclusively by the ERAD alone.
What's Coming Next?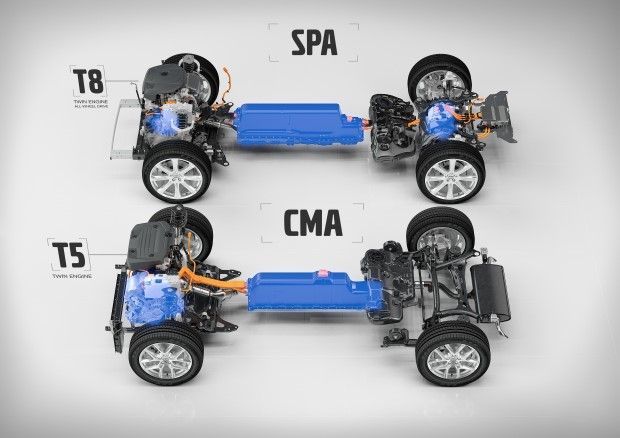 Lennart also briefly explained about CMA – Compact Modular Architecture – essentially a scaled down version of SPA, to be employed in Volvo's future range of compact models.
SPA currently underpins the XC90 and the soon to be launched in Malaysia S90, while CMA will underpin the yet to be released XC40, a crossover sitting below the XC60.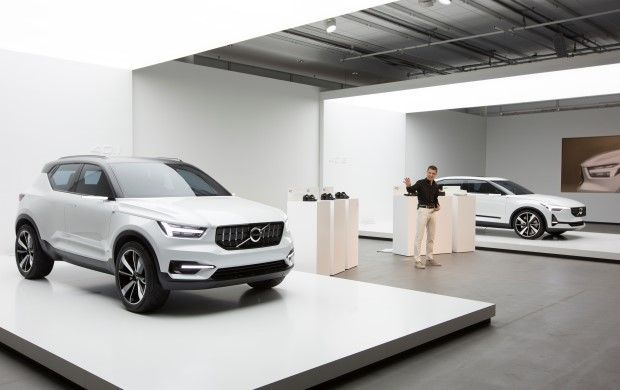 The biggest difference between SPA and CMA is that CMA is unable to accommodate ERAD as it is more compact, so regenerative braking and electric drive is only possible on the front axle. However the platform is still able to accommodate conventional mechanical AWD functions.
It's too early to say if the XC40 will be introduced in Malaysia, as the vehicle is now just a concept car, but nevermind about the XC40, as Volvo is still working on obtaining EEV incentives from the government for the S90.
Considering that Volvo is the first car company to setup a vehicle assembly plant in Malaysia, and that Volvo has given Malaysia the privilege of being the only country outside of Sweden to assemble the XC90, denying our loyal Swedish friends the privilege of assembling the world's most sophisticated plug-in hybrid sedan and crossover would not be sending the right message to the industry.
---
---
---
---
留言