You, Yes You. Volkswagen Wants Your Car, Now!
所有资讯 So the New Year has come and the celebrations are over, but your car isn't getting any newer, and it certainly isn't driving as well as before.
Sure you can choose to keep your existing car, but do remember that maintenance cost for your old car will only increase while resale values have been on the downtrend since lower-priced, excise duty discounted EEV (Energy Efficient Vehicles) compliant cars came into the market.
You don't need to look very far for evidence of slumping resale values across the board. Five years ago, a certain popular German luxury sedan known for its star-rated resale value used to sell for RM258,888. Today, the owner will be lucky if a used car dealer wants to take his car for RM100,000. Yes, the market value might be higher, but given the current market conditions, few dealers have to appetite to keep stock of cars.
Against the current backdrop of tight credit for car loans, this will be the new normal for resale values across the board. As competition intensifies, price wars among new car dealers will continue to depress resale values. As banks continue to tighten lending criteria, used car dealers are finding it difficult to off-load their cars, which in turn makes it difficult for you to sell your current car.
So if you know are certain that you have to replace your old car in the near-term anyway, any trade-in promotions for a new car should be seriously considered.
Between now until 31-March 2017, Volkswagen is running a Trade-In programme that's open to anyone who wishes to trade in their current car for either a new Volkswagen Jetta or Volkswagen Passat.
The exact value of the trade-in offered depends on the make, model and condition of your car but Volkswagen owners can look forward to having the best trade-in deals. If you have an older generation Volkswagen model whose 5-year warranty is running out, the Trade-In programme is an attractive proposition.
Between the Jetta and the Passat, the Jetta is the more affordable option for most buyers.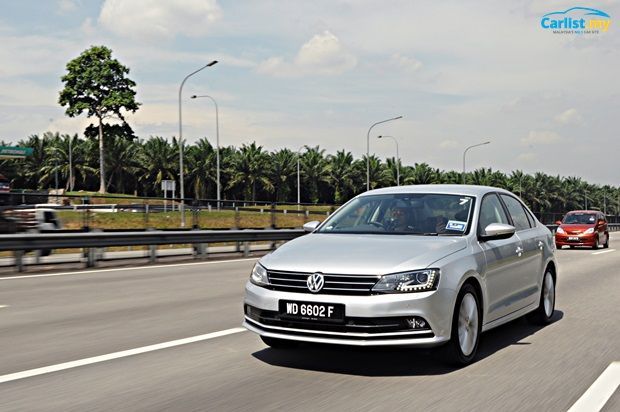 Prices start from RM108,990 for the 1.4 TSI Trendline model, but the pick of the range is the sharper looking Highline model (RM128,990) with Bi-Xenon headlamps with integrated LED Daytime Running Lights and LED tail lamps, complemented by 17-inch wheels.
Here's some FAQs if you are interested to trade-in your car for a Jetta:
1. How does the Trade-In Programme work?
The Volkswagen Trade-In promotion is what it says it is, a genuine promotion to trade-in your old car at a higher price. You get to sell off your old car at a better price than anywhere else, or at any other time in the future. The additional money earned can then be used to increase the downpayment for your new Volkswagen, thereby lowering your monthly instalments.
You won't see any additional mark up in values in your car loan's documents.
Not to be confused with an over-trade, your Volkswagen dealer will not be transferring the difference between the actual market value of your car and its trade-in value onto your new car's loan, as some dealers might do in some over-trade deals.
Rest assured that your loan amount for your new Volkswagen will be based on the new car's selling price.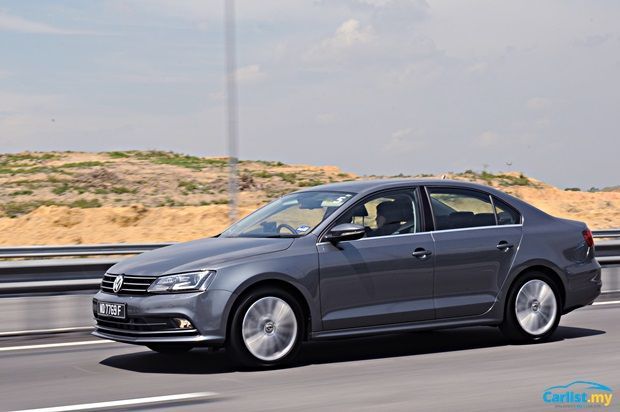 What's so good about the Volkswagen Jetta?
From the outside, the Jetta won't steal too many second glances but believe us when we say that conservative styling like these are the ones that will age better as the years grow on.
But the Jetta is not a car that you enjoy from the outside. It's a car that's best experienced rather than explained. Effortless performance is what best describes its 150 PS and 250 Nm churned by the 1.4-litre turbocharged TSI engine.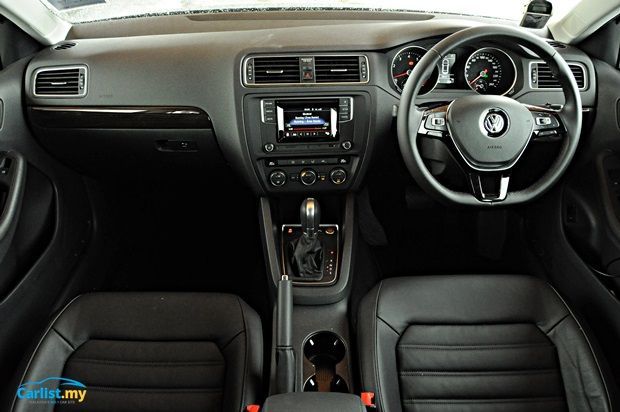 While other brands charge you extra for additional safety features, all variants of the Jetta come fitted with the same high level of safety features. On top of the comprehensive six airbags, electronic stability control (ESC) and ISOFIX, the Jetta has a unique ICRS (Intelligent Crash Response System) feature that unlocks all the doors, cuts the fuel pump, activate the hazard lights if the car is involved in a severe collision – so occupants don't get trapped inside a burning car.
With a 510-litre boot, it fits more than 10 cabin size travel bags, enough for your family's needs.
I've read a lot of bad things regarding Volkswagen's reliability and after-sales
The recent years have not been Volkswagen's proudest moments, and it's something that the new management installed at the recently restructured Volkswagen Passenger Cars Malaysia (VPCM) humbly admits. Transparency is now the byword at VPCM.
Technical issues involving Volkswagen's earlier models have all been addressed but it will take some time before consumer confidence returns to the brand.
The transmission in the new Jetta, as well as those used by other dual clutch DSG transmission-equipped Volkswagen models on-sale today uses a new, fifth iteration of the DQ200 7-speed dry-clutch DSG transmission. This new and improved design no longer faces reliability issues that plagued some older Volkswagen models.
With the technical problems addressed, VPCM have also improved many of its back-end processes. Stories of dealers refusing to handle warranty claims for cars sold by other dealers, or prioritising paid maintenance jobs over warranty claims, are a thing of the past.
As for stories about non-availability of replacement parts. Prospective buyers can be assured that Volkswagen parts can now be delivered within two working days and by 2018, Malaysia will become the regional parts centre for Volkswagen.
What else should I know?
Like any trade-in deals, the dealer will have to arrange with an independent valuer to value your car. For the most productive use of your time, we recommend that you make an appointment with your nearest Volkswagen dealer before driving your old car over.
Related:
Review: 2016 Volkswagen Jetta - No Longer Playing Catch Up
The Next Step In Volkswagen's Long-term Trust Building Exercise
2016 New Volkswagen Jetta Launched in Malaysia, From RM 108,990 to RM 128,990
---
---
---
---
留言