10 Things You Need To Know About The Proton X80!
汽车专题 10 things you need to know about the Proton X80 or Geely XingYue!
---
10 things which need to know about Proton X80:
When Geely unveiled the XingYue coupe looking SUV back in 2019, it got Malaysians hopeful that one day, it will magically transform into a Proton production vehicle. They were so excited about it, they even gave it a local name, the Proton X80.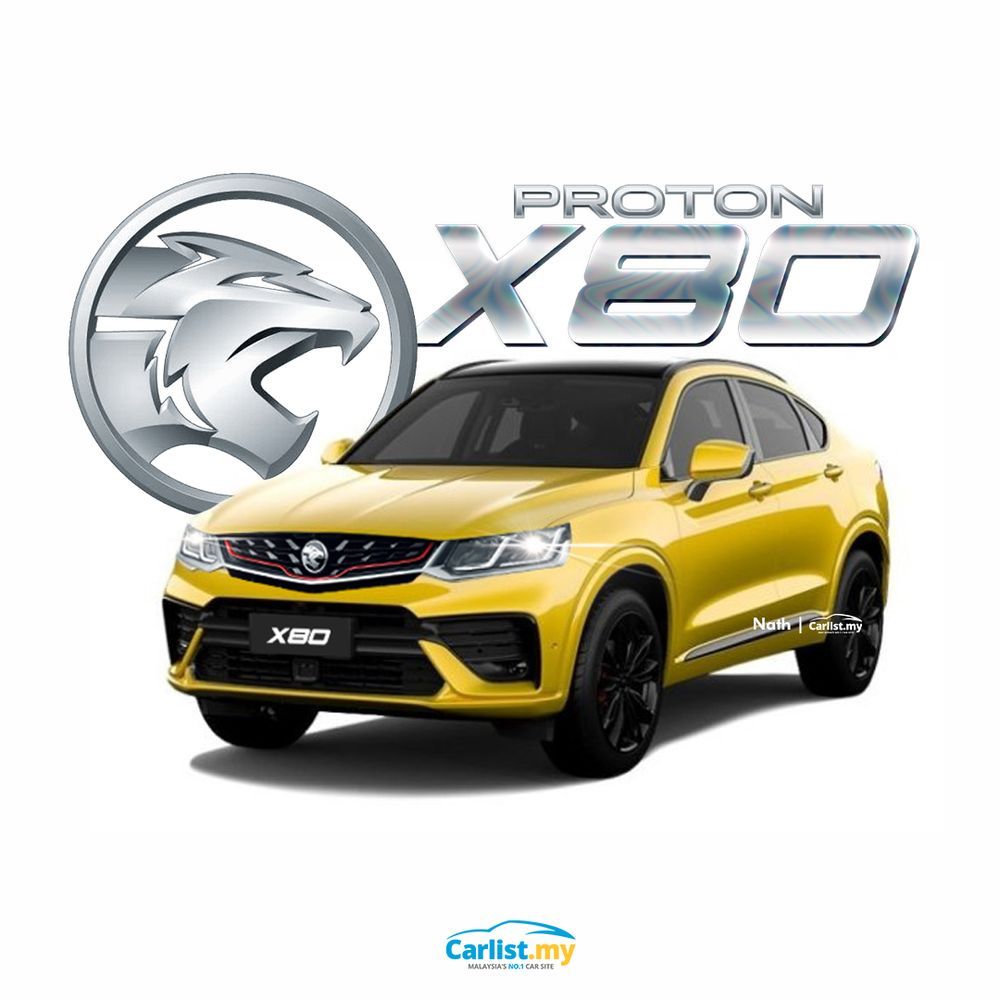 Since then, pretty much nothing has happened, which has killed the vehicle's hype here in Malaysia, but the recent unveiling of a new XingYue variant called the XingYue S has rekindled Malaysia's interest in the car.
With that being said, we thought we would explore some of the reasons why Malaysians would love the sleek SUV, but before that, let's take a look at what the new S variant brings to the table.
The new Xingyue S is not a facelift model but rather a slightly tweaked vehicle that presents a more aggressive look. The grille now features a mesh design instead of the Expanding Cosmos ring, and the lower front side intake, which was blanked off before now features three vertically standing DRLs in lime green colourway. There are also lime green accents at the side of the vehicle as well as in the interior.
Now that's out of the way, let's take a look at why many Malaysians would love it if the Xingyue S transforms into the Proton X80.
1. Design
Styled in the form first established by the BMW X4, the Geely XingYue is a handsome looking SUV. Except for the headlights, exterior wise, it really does look like an X4 from a distance.
Inside, the XingYue has its own personality, carrying the interior design language of Geely vehicles. As we know from the X70 and X50, the interior is excellent and well assembled. As you can see from the Proton makeover picture above, the car would definitely be a head turner.


2. Versatile Platform
Built on Volvo's CMA platform that also underpins the Volvo XC40, the XingYue can accept many different powertrains and drivetrains, which is good news for model versatility.


3. Driver-Oriented Model, Kinda
The XingYue is Geely's first driver-oriented model. Unlike other Geely models, the XingYue doesn't use a blue Geely logo. Instead, it uses an all-black colour badge, which Geely says will be used on all driver-oriented models. However, many reviewers have stated that the car is more comfort-oriented than anything, which bodes well for Malaysian roads.


4. Good Performance
The XingYue can be had in a few different engine configurations, including a powerful 2.0-litre turbocharged unit, the same engine that powers the Volvo XC40. It goes from 0-100 km/h in 6.8 seconds, which Geely claims make the XingYue amongst the fastest in its class.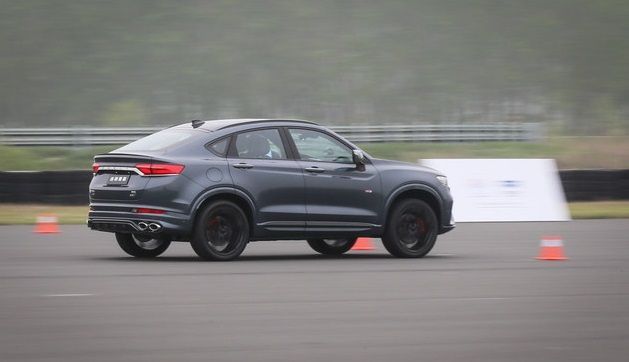 Pic credit: chinapev.com
5. Four-Wheel-Drive
The XingYue pairs its powerful engine with an on-demand four-wheel-drive system. It uses BorgWarner's fifth-generation electro-hydraulic four-wheel-drive system that automatically switches between two- and four-wheel drive, with a maximum front-rear torque split of 50:50.


6. 8-speed Torque Converter Transmission
The 2.0-litre engine is mated to an 8-speed torque converted transmission, shifting to its highest gear above 80 km/h. What this means is that the XingYue or Proton X80 should be smoother than the juddery dual-clutch X50 and X70, and that extra gear will undoubtedly be beneficial when it comes to fuel economy.


7. Possible PHEV Model?
The smaller 1.5-litre turbocharged engine can be paired with a plug-in-hybrid system which can push output to 255 hp and 415 Nm.
The plug-in hybrid system comes with two different options for the lithium-ion hybrid battery – 11.3 kWh and 15.2 kWh. The former offers an electric driving range of 56 km, while the latter offers 80 km of range.


8. No need for 'Hello Proton', Instead, 'Look At Me Proton'
In keeping with Geely's typically feature-packed offerings, the XingYue adds on to its regular GKUI natural language voice command infotainment to now also offer a facial recognition feature.
Instead of the usual memory-seat and side mirrors adjustment function, the XingYue uses facial recognition to adjust the driver's seat, side mirrors, and infotainment (12.3-inch touch screen). The same feature also continuously monitors the driver for signs of fatigue and distraction.


9. Like the X50, It Will Come With ADAS
In China, the XingYue also comes with a full suite of advanced driving assistance features – adaptive cruise control, lane-keeping assist, traffic jam assist, 360-degree parking camera, self-parking function - all of it adding up to make the XingYue capable of Level 2 semi-autonomous driving.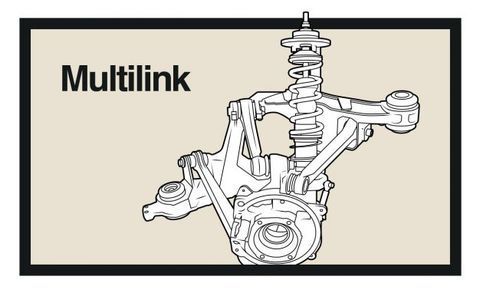 Pic credit: Car and Driver
10. Multi-link Independent Rear Suspension
Like the name suggests, a multi-link suspension consists of several links or arms connecting the tire hub to the vehicle chassis. These arms are usually comprised of three arms for holding the wheel from the side, one arm for holding from front and back, and one arm for camber or toe adjustment.
This arrangement provides good wheel control as the suspension moves up and down.The multi-link suspension can also be designed to improve dive and squat during braking and sudden acceleration. In other words, multi-link offers an ideal balance between handling and driving comfort.
10 reasons why we feel Malaysians will love the Proton X80 or Geely XingYue if it ever makes an appearance on our shores. Distinct possibility or wishful thinking? Only time will tell...
For more latest car news, reviews, car buying guides and videos visit us at Carlist.my Auto News.
Check out all the best new & used car deals in Malaysia at Carlist.my.
Sell your car fast with the best offer? Visit us at CarlistBid.my.
Get the latest new car promotions at New Car website now.
---
---
---
---
留言