2015 Volvo XC60 T6 Full Review: The Gentle Looking Swede That Eats Germans For Breakfast
评论 On the face of it, Sweden is a nice little country that makes practical IKEAs, belts out hit singles from Roxette and Swedish House Mafia, and is populated by soft-spoken and environmentally conscious folks who strive hard to not stand out too much from everyone else. However, every now and then, some random Swede like Alfred Nobel will step out to and present to the world the first dynamite.
Which brings us to this Volvo XC60 T6 seen here - whose turbocharger plus supercharger combination brings the four stroke engine's suck, squeeze, bang and blow cycles to yet another higher level of intensity that I am sure Swedish supercar icon Christian von Koenigsegg would applaud.
Just as how I thought Christian was clinically insane when he made the 1360 hp Koenigsegg One:1, I recall the same 'Go home you're drunk' expression when I first heard that Volvo was going to put a new twincharged Drive-E engine into series production.
Didn't the Swedes get the memo that even Volkswagen gave up with on the twincharged route because it is just too complex and too expensive?
Of course, Volvo is far from drunk. Freed from the oppressing shackles of Ford's bureaucracy, Volvo is now finally able to show us what it is capable of, and why the Germans are overrated.
Buyers' guide
Before we get to the engine bits, here's a recap: The five-seater XC60 T6 is not only the highest grade within the XC60 family, but is also Volvo Car Malaysia's 'hero' car until the all-new XC90 debuts later this year. This is the facelift model, with a new design at the front and a mildly restyled tail lamp.
While it is technically 'just a facelift' model, the new XC60 features an all-new Drive-E series engine that has been developed from the ground up by Volvo (previous models used Ford-sourced engines).
While the T5 model uses a turbocharger to boost the 2-litre engine's output to 245 hp, this T6 model adds a supercharger to raise the output even further to 306 hp.
The asking price is a steep RM315,888, RM20,000 more than the T5 grade but you do get a lot more active safety features as well. The closest alternative is the RM328,800 BMW X3.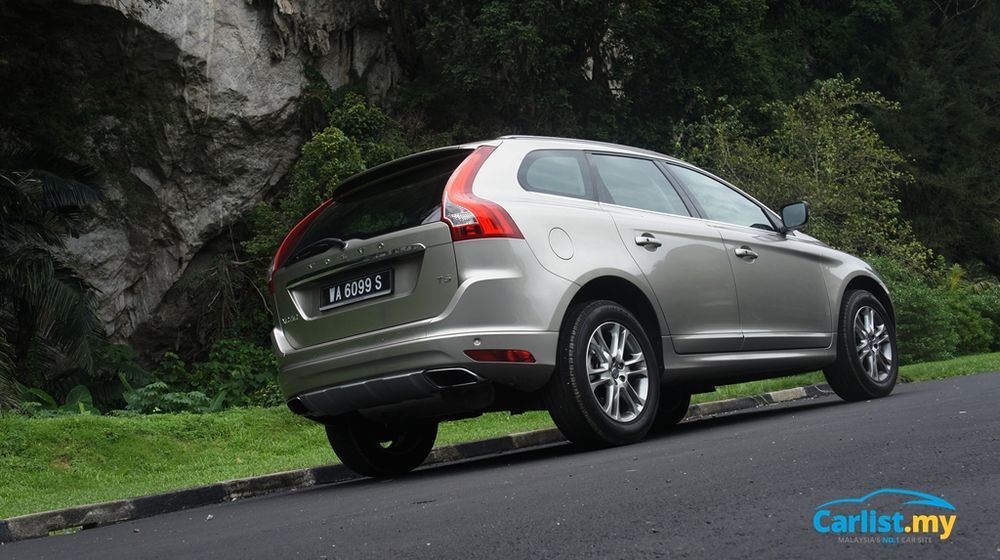 How does it drive?
Not since the 240 hp 850 T-5R from the 1990s have I been so excited to get behind the wheel of another Volvo, and just like the 850 T-5R, this XC 60 delivers all its firepower to the front axles, only - yes, all 306 hp and 400 Nm of it - via an 8-speed automatic transmission.
In case you are trying to make sense of what you just read - 306 hp and front wheel drive - and think torque steer, then you might need to think again. For those unfamiliar with the term, torque steer is the sensation where the steering wheel pulls to one side under hard acceleration.
Many believe that front wheel drive cars with more than 200 hp will suffer from torque steer, but this is only a myth. I blame a fat bloke from a certain British TV series for perpetuating the myth. The cause of torque steer is not too much power, but unequal length driveshafts. Find a way to accommodate all the complex mechanical bits while maintaining more or less equal length driveshafts on either sides then torque steer can be minimised. Clever brake-based electronic trickery is also employed to keep the car pointing straight when you launch the car from standstill.
As far as this Volvo is concerned, torque steer is barely noticeable - and this is when I launched the car from standstill, burying my right foot on the throttle. However this was only because of the torque-steer compensating design employed, which while effective, also numbs steering feedback somewhat.
Despite what the headline figures suggest, the T6's acceleration feels calm, and I meant it in a good way. I was half expecting a violent slap on my back, anticipating the relentless push from the 400 Nm of torque, but what I experienced was a very smooth, comfortable take-off.
This relatively linear delivery of its torque, coupled by sticky Pirelli P Zero Rosso 235/60 R18 tyres, also probably helped to keep unwanted torque steer in check. Claimed 0-100 km/h sprint time is a spritely 6.9 seconds, not bad for a hulking 1,808 kg SUV that is also one of the safest cars in the world.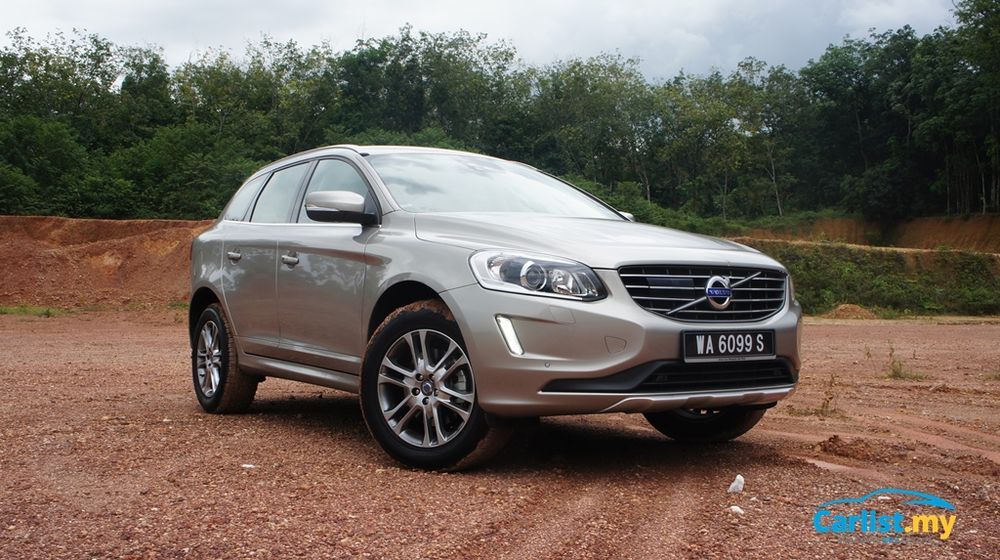 Volvos of yore often suffer from an overly light steering wheel, an attribute which is not welcomed in a high powered car like this T6. Thankfully the XC60 T6's steering is properly weighted, with a thick rimmed, nicely trimmed wheel to command the vehicle from. While it is nicelty weighted, enthusiast drivers may prefer a slightly more communicative rack, a downside of the afore-mentioned torque steer compensation design, but I believe the steering setup is nicely optimised to appeal to most people. It gives you just the right level of confidence, without being overly sensitive to require many steering corrections.
The paddle shifters are nicely thought out, with just the right distance away for you to quickly flick your way up the eight gear ratios.
While the XC60's body control is very good for an SUV, this is not a car you want to take to the mountain roads. It has prodigious amount of grip but very soon you will realise that hustling this car, whose heft is obvious, along tight twisty roads is hard work.
It is also nice to know that Volvo didn't sacrifice ride comfort to achieve this good level road holding. It's slightly on the firm side without being uncomfortable, which for me is just nice for a tall riding vehicle like this.
Volvo wasn't boasting when it says its Drive-E engines are among the world's best in balancing between performance and fuel economy. Over a distance of nearly 600 km, including one very bad traffic jam that saw me inching my way out of the Mid Valley ring road for over half an hour, the XC60 T6 averaged only 11-litres/100 km - that's about the same of what I achieved in a lesser Honda CR-V 2.4-litre under easier traffic conditions! Mind you that the Volvo is a 306 hp beast.
Interior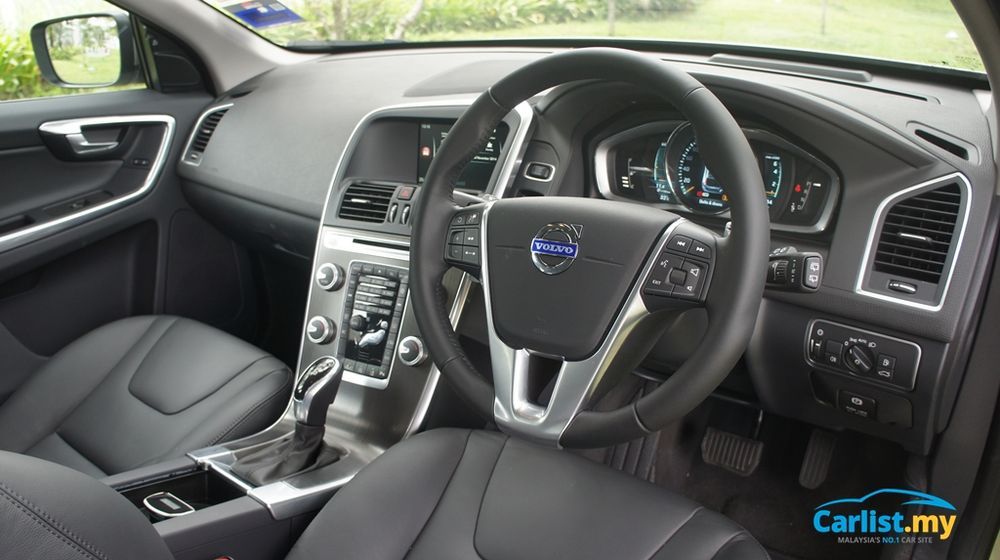 On the inside, the highlight of the new XC60 T6 is the full LCD instrument cluster. At a glance, it might not look like much, but as with many things Swedish, the objective is not to wow you with superficial fluff, but to simply make life better using discrete, simple to use solutions.
Spend a few days with it and you will learn to appreciate its clutter free layout. You can customise it in several ways, including an option where the speedometer numbers around the digitally imposed pointer is highlighted - a seemingly insignificant feature that becomes much appreciated on long drives along unlit stretches of monotonous highways.
I like the sound quality from the 8-speaker Sensus Connect infotainment system but the navigation system has this irritating feature that beeps everytime you drive pass an area which the system thinks has a speed camera. I've tried looking at the manual on ways to disable it but could not find any instructions to do that.
Families with young children will appreciate the booster child seats - standard on every Volvo except the V40 - few other than Volvo give any serious thought about children who have outgrown child seats but are too young to be adequately protected by seatbelts. The Mercedes-Benz B-Class has a similar feature but it's not fitted on our local cars.
Why so few manufacturers care about this? Well, NCAP's test methodologies only consider adults and children 3-years or younger. So not all five-star NCAP cars are the same - some, like Volvo go beyond what is measured even though it won't win them extra points.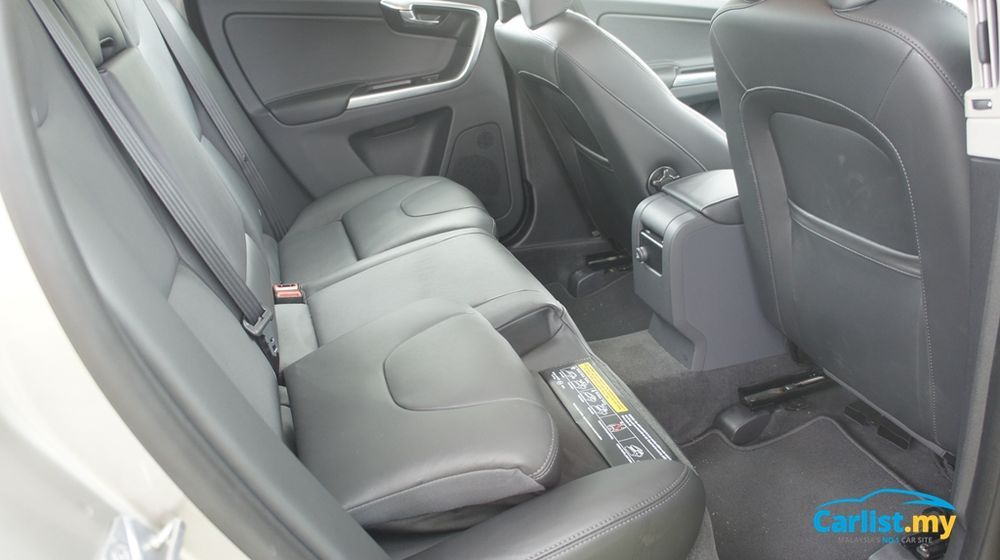 Another feature that I appreciate is the Interior Air Quality System (IAQS), which ensures that the air you breathe inside is cleaner than the polluted air outside. With haze now a regular occurring problem, it's a wonder why Volvo hasn't promoted this feature at all! The system actually has sensors to monitor harmful ground level ozone, nitrogen oxides and fine dust particles. Even hospitals don't have such sophisticated air-conditioning systems!
Verdict
As a company, Volvo Car Malaysia is a relatively small outfit with very limited resources, which is a shame because the XC60 - despite its age, is an impressive product that deserves better attention.
It's a car that has ridiculous amount of power, but chooses not to shout it with fancy bodywork or stickers, safe for that tiny little T6 badge at the rear.
Instead of boasting about its power, it focuses on making you feel at ease. Driving the Volvo, you can sense that the car is telling you to 'Relax, I will keep you safe' - with its electronic guardian angels watching out for you even when you can't see the busy traffic that you have to reverse out to (Cross Traffic Alert) or responding to slowing traffic (Collision Warning with Full Auto Brake), right down to making sure that the air you breathe is cleaner than the air outside (IAQS), and of course, nobody cares about your kids more than Volvo (integrated booster child seats).
Yes, your friends will no doubt question your decision if you buy a Volvo instead of something from the conventional German trio, but why bother explaining when you can just punch the throttle and leave them behind?
Price and specifications for Volvo XC60 T6
Engine: 2.0-litre four cylinder twincharged (turbocharger and supercharger)
Power: 306 hp at 5,700 rpm
Torque: 400 Nm at 2,100 to 4,500 rpm
0-100 km/h: 6.9 seconds
Fuel consumption: 7.3-litre/100 km (claimed), 11-litres/100 km (observed)
Transmission: 8-speed automatic with Geartronic
Safety: 6 airbags, electronic traction and stability control with, roll over protection, pre-prepared restraints, whiplash protection, ISOFIX (rear), integrated child booster seats, ABS with EBD and BA, collision warning with full auto brake, blind spot monitor, lane departure warning
Price: RM 318,888 excluding insurance
---
---
---
---
留言