2018 Audi A8 to Feature Fully Active Suspensions
所有资讯 All set to make its debut at the Audi Summit on 11 July, more details on the new Audi A8 have surfaced – this time being the inclusion of the fully active suspension system.
Engineered to offer the highest possible level of comfort and versatility, the fully active, electromechanical suspension system drives each wheel individually and adapts to road conditions accordingly.
The car basically detects bumps on the road via the front camera early on, and predictively adjusts the active suspension even before the car reaches the spot.
The preview function developed by Audi transmits the right amount of travel to the actuators and actively controls the suspension.
This way, the suspension reacts precisely at the right time, virtually eliminating any vibrations and jolts.
According to Audi, the complex process takes just a few milliseconds, with the camera generating information about the road surface condition 18 times a second.
Audi also claims that the active suspension minimizes body roll when cornering, and pitching movements during braking or accelerating.
Complemented by the air suspension fine-tuned for the A8, Audi said it is confident that the innovative suspension concept will deliver high level of comfort without compromising the dynamic driving experience.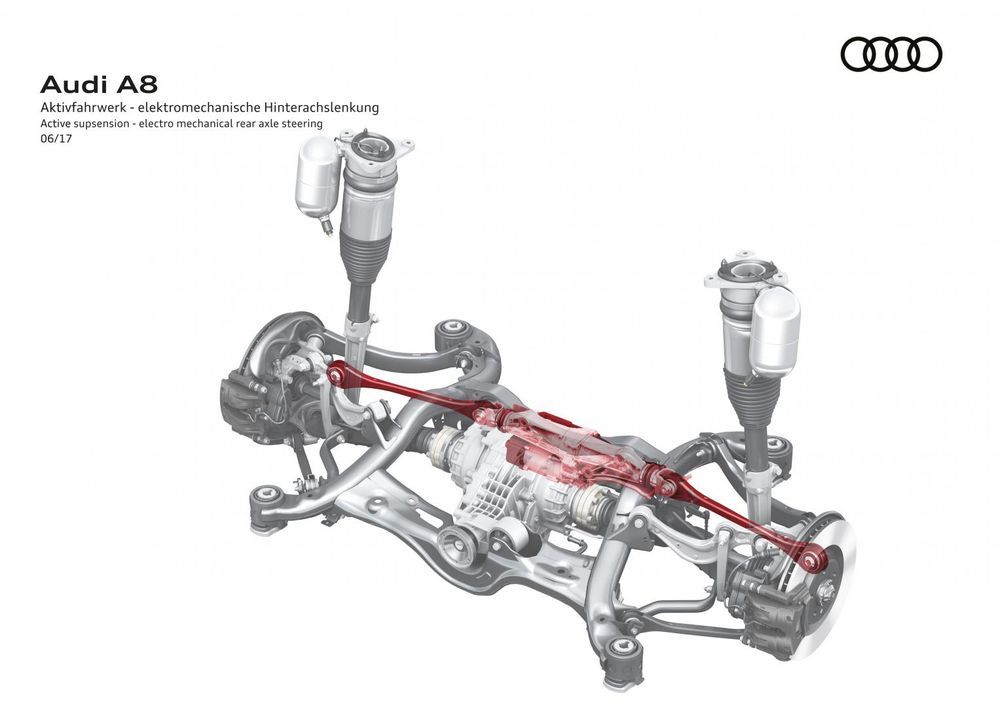 The fully active suspension system also takes passive safety to another level according to Audi, as it detects risks of a collision around the car.
In the event of an imminent side impact at more than 25 km/h, the suspension actuators raise the body on the exposed side by up to 80 millimeters within half a second, directing the impact to stronger areas of the body.
Now, how cool is that? No wonder it was chosen to be the ride for Tony Stark in the upcoming Spider Man: Homecoming movie.
---
---
---
---
留言