All-New 2016 Hyundai Elantra Makes US Debut
所有资讯 Two months after its global debut in Korea, the sixth generation Hyundai Elantra has just been unveiled at the Los Angeles Auto Show.
The US-market Elantra will be made in two locations - Montgomery, Alabama in USA and Ulsan, South Korea.
Unlike the Korean-market Elantra, which comes with either a 1.6-litre diesel VGT, a 1.6-litre GDi direct injection petrol, or Nu-series 2.0-litre MPi Atkinson, the US-market Elantra comes with only two engine options - an all-new 1.4-liter Kappa turbocharged GDI four-cylinder, or a 2.0-liter Nu MPI Atkinson four-cylinder.
The all-new Elantra will go on sale in the US starting January 2016. Prices will be announced closer to its commercial launch date.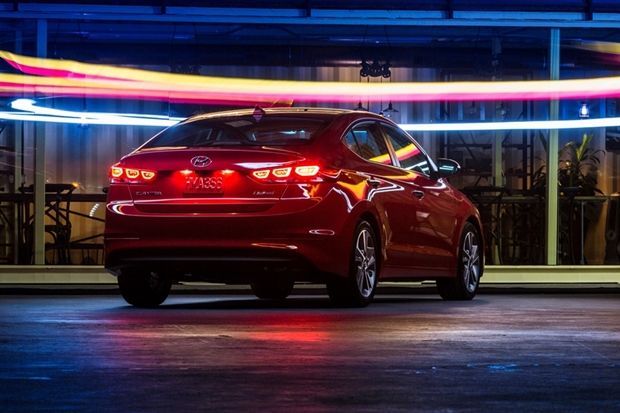 2.0-liter Nu four-cylinder
The 2.0-litre naturally aspirated engine makes 147 hp at 6,200 rpm and 179 Nm (estimated) of torque at 4,500 rpm. It also uses an Atkinson cycle operation, similar to the valvetrain system used by Toyota's VVT-iW engines. The valvetrain reduces pumping loss by delaying the close timing of the intake valve in the compression stroke, therefore maximizing the expansion ratio. It has a high 12.5:1 compression ratio.
Hyundai North America says the Elantra is the only model in the compact class to combine Atkinson cycle engine to be combined with multi-port injection.
High energy ignition coils are also adopted to increase combustion efficiency through increasing spark intensity. A new electronically controlled thermostat decreases pumping energy and allows the thermostat to open at a higher temperature. Finally, piston cooling jets are added to cool down the piston by spraying oil at the lower position of the piston resulting in knock stability and fuel economy improvements.
The engine is paired to an all-new six-speed automatic transmission that Hyundai claims to be 3.3 percent more energy efficient than the previous unit.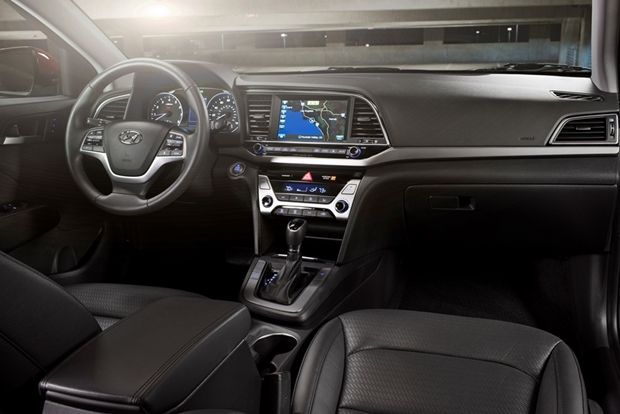 1.4-litre turbocharged GDI four-cylinder
This downsized engine will be fitted on the lower range, 'Eco' trim variants of the Elantra. It will only be introduced in the US in the third quarter of 2016.
The engine produces 128 hp at 5,500 rpm and 211 Nm from 1,400 rpm to 3,700 rpm, paired to a seven-speed dual-clutch transmission.
The US-market Elantra also features Android Auto infotainment system, eight-speaker Infinity premium audio system, as well as Hyundai Blue Link telematics system.
Other features of the all-new Elantra can be found in our earlier post All-New 2016 Hyundai Elantra Debuts In Korea.
---
---
---
留言