Review: 2017 Hyundai Elantra - A Worthy Alternative
评论 If progress is what you're looking for, then the Hyundai Elantra is right up your alley. Early models were forgettable econoboxes at best, but Hyundai kept plugging on and finally produced an Elantra worthy of our attention, the Elantra MD, in 2010.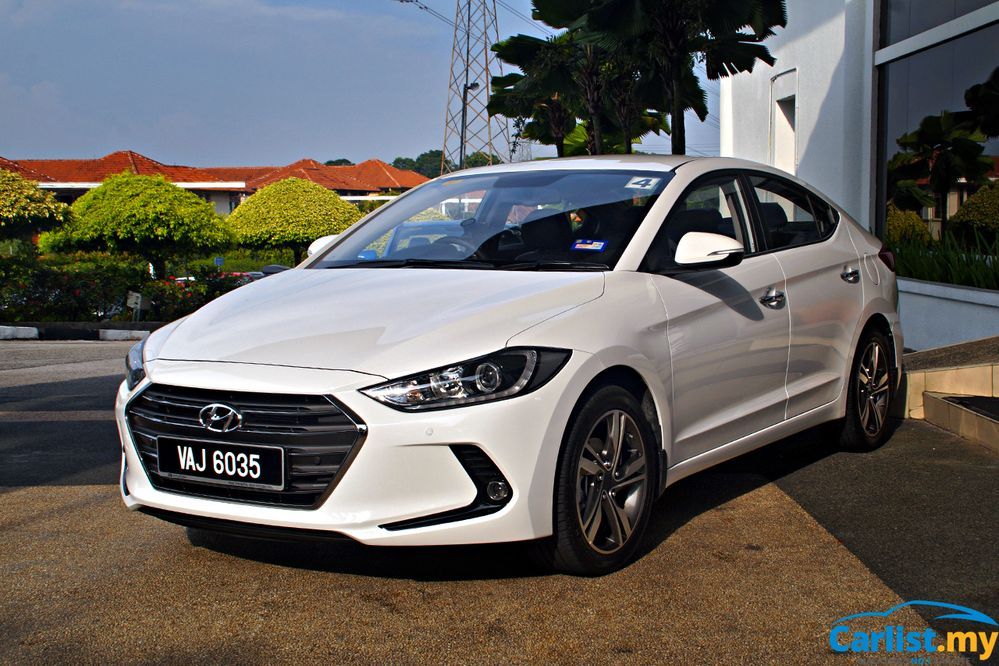 In many ways, the Elantra demonstrates the growing maturity of Hyundai as a car company. Gone are the days that Hyundai cars are regarded as a budget alternative to those who can't afford a Japanese marque. These days, Hyundai produces cars that are on par, if not better than their Japanese counterparts.
Enter the all-new sixth-generation 2017 Hyundai Elantra.
Specifications (2.0 GLS)
Engine: 2.0-litre DOHC, 16-valves, transverse
Transmission: Six-speed automatic, front-wheel drive
Power: 152 PS at 6,200 rpm
Torque: 192 Nm at 4,000 rpm
Safety: Six airbags, ABS with EBD, ESC, Hill-Start Assist Control (HAC)
Price: RM120,588 (on the road without insurance)
Specifications (1.6 Sport)
Engine: 1.6-litre T-GDI turbocharged, 16-valves, transverse
Transmission: Seven-speed dual-clutch automatic, front-wheel drive
Power: 203 PS at 6,000 rpm
Torque: 264 Nm from 1,500 rpm to 4,500 rpm
Safety: Six airbags, ABS with EBD, ESC, Hill-Start Assist Control (HAC)
Price: RM131,488 (on the road without insurance)
Origin: Locally assembled in Kulim, Kedah
Overview
Gone are the swooping lines of the predecessor, now replaced with a far more conservative design that Hyundai calls Fluidic Design 2.0.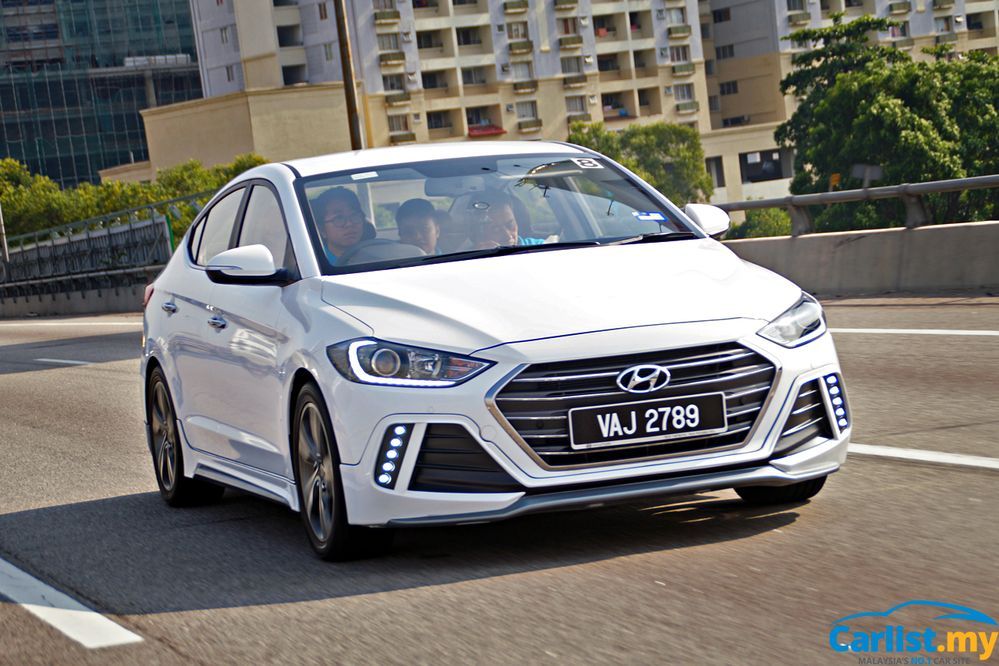 The company is offering three variants of the Hyundai Elantra here in Malaysia, two of which utilises a naturally-aspirated 2.0-litre four-cylinder petrol engine paired to a six-speed automatic. Then there's the Hyundai Elantra Sport, powered by a 1.6-litre T-GDI engine that is paired to a seven-speed DCT.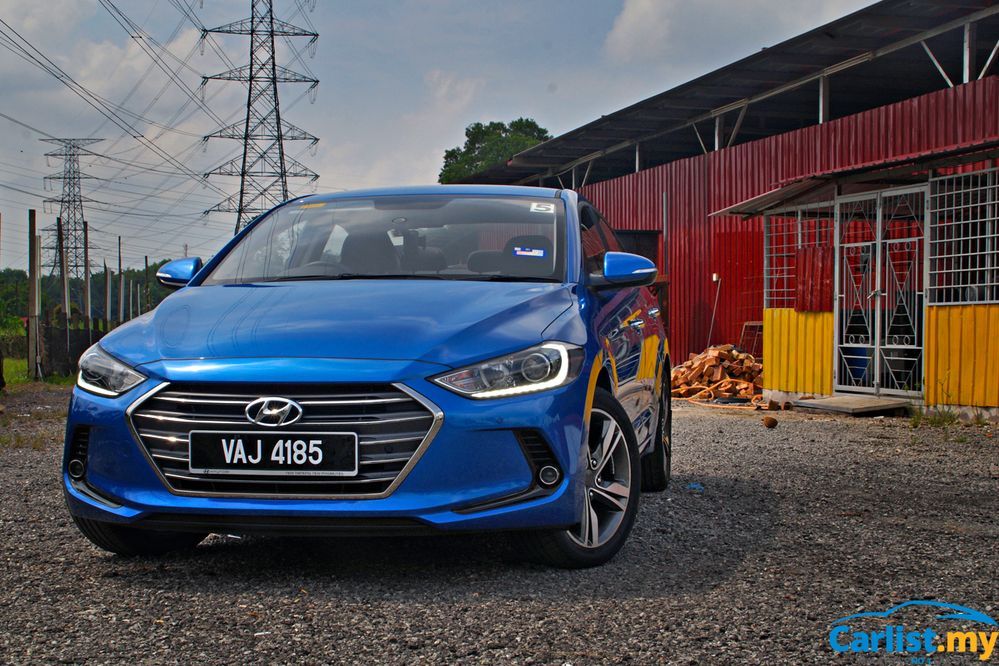 Powertrain and aesthetics aside, the biggest difference between the regular Elantra and Elantra Sport is the rear suspension set up. On both Elantra 2.0 variants, the rear suspension is of a torsion beam configuration, whilst the more expensive and powerful Elantra Sport utilizes a multilink rear suspension set up.
Exterior
There's no beating around the bush for the Hyundai Elantra. Both variants of the new model are handsome to look at, with a sharp front end featuring the company's corporate grille up front.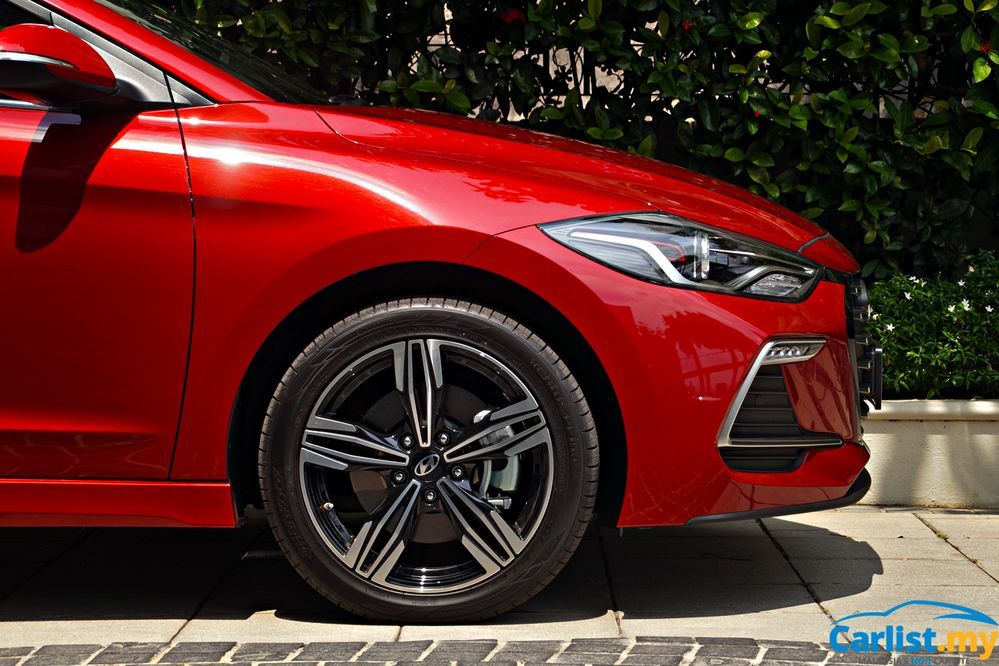 For the Malaysia market, all variants of the Elantra get 17-inch alloy wheels, with different wheel designs between trim levels.
The more expensive Hyundai Elantra Sport adds HID headlights with LED daytime running lights, five-spoke alloy wheels, a sportier rear diffuser, different tail lights design and dual muffler tips.
Interior
Borrowing heavily from the its Hyundai Sonata, the new Elantra's interior looks more grown up than the model it replaces.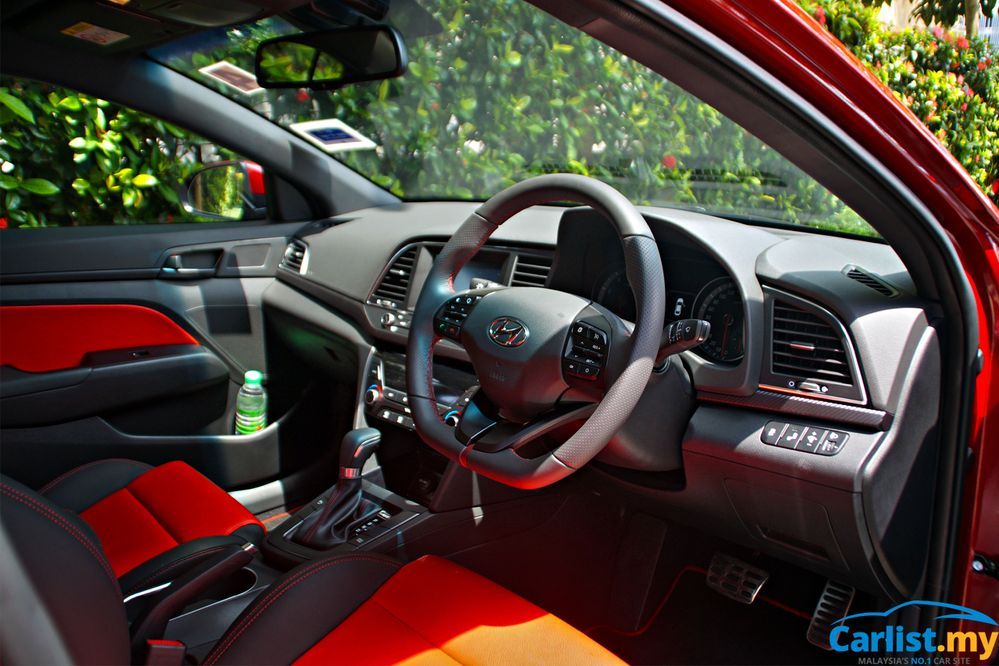 Out goes the funky curvy interior of the old Elantra, now replaced with a more functional interior with a 7-inch infotainment system with Apple CarPlay and Android Auto connectivity, flat-bottom steering wheel with audio switches, drive modes and rear air vents.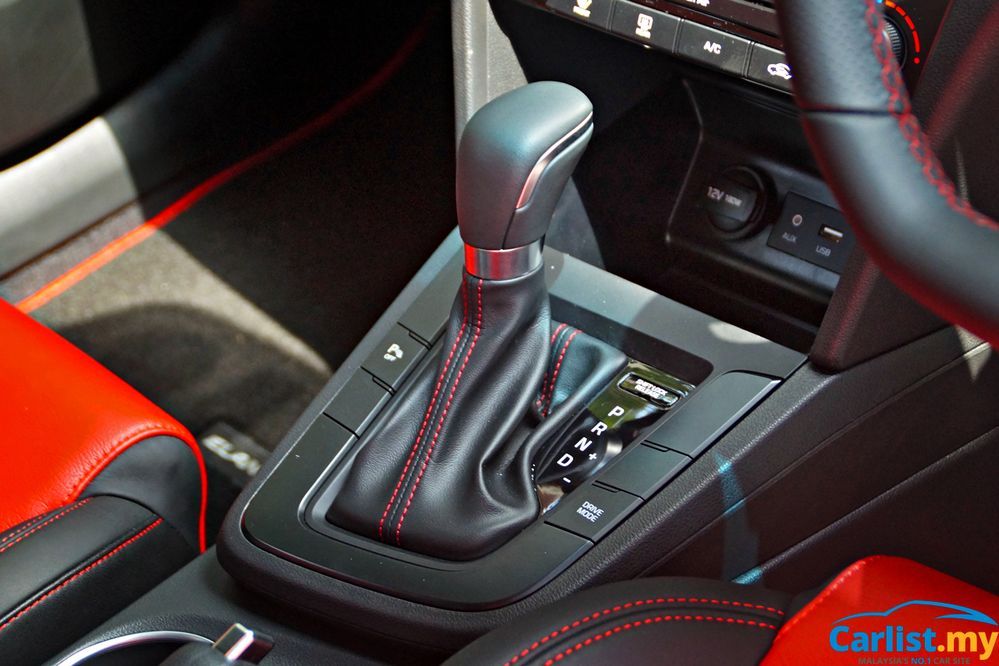 Inside the Elantra Sport, Hyundai has chose to deck the interior with red leather upholstery, which can be found on the seats and door trims. Further red highlights can be found on the steering wheel, carpet edges and center arm rest. Additionally, the Elantra Sport also gets dual-zone automatic air-conditioning and paddle shifters.
During our time with both variants of the Hyundai Elantra, we noticed that Android Auto had a tendency of crashing, despite changing phones and cables.
Driving Experience
Apart from its new exterior, driving experience of the Hyundai Elantra has also proved to be rather impressive.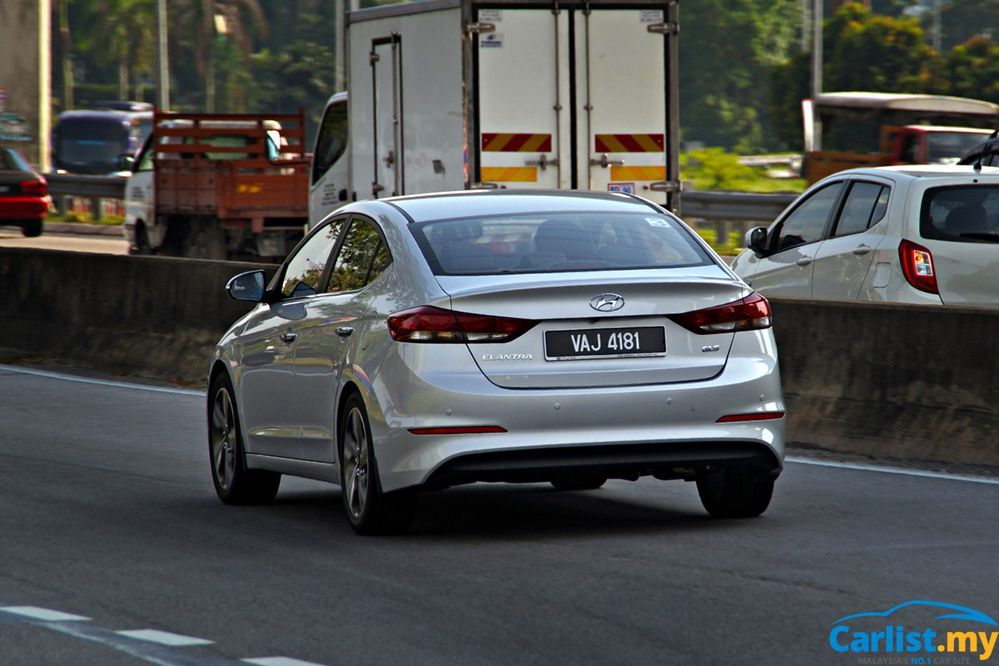 While the base Elantra 2.0's performance won't blow any drivers' socks off, the four-cylinder engine delivers power smoothly and coupled with the refined six-speed automatic, driving does not get tiring.
Despite that, we noticed that the gearbox can get rather reluctant to downshift. Apart from that, sound insulation is generally good, though wind insulation could have been better.
As for the ride comfort, we noticed that the suspension does a fine job of soaking up road irregularities, though the ride does get a bit busier with much rougher roads.
We also understand that Hyundai Sime Darby Motors have chosen to equip Malaysia-assembled Elantras with Australian suspension tuning, allowing the car to actually handle our roads really well.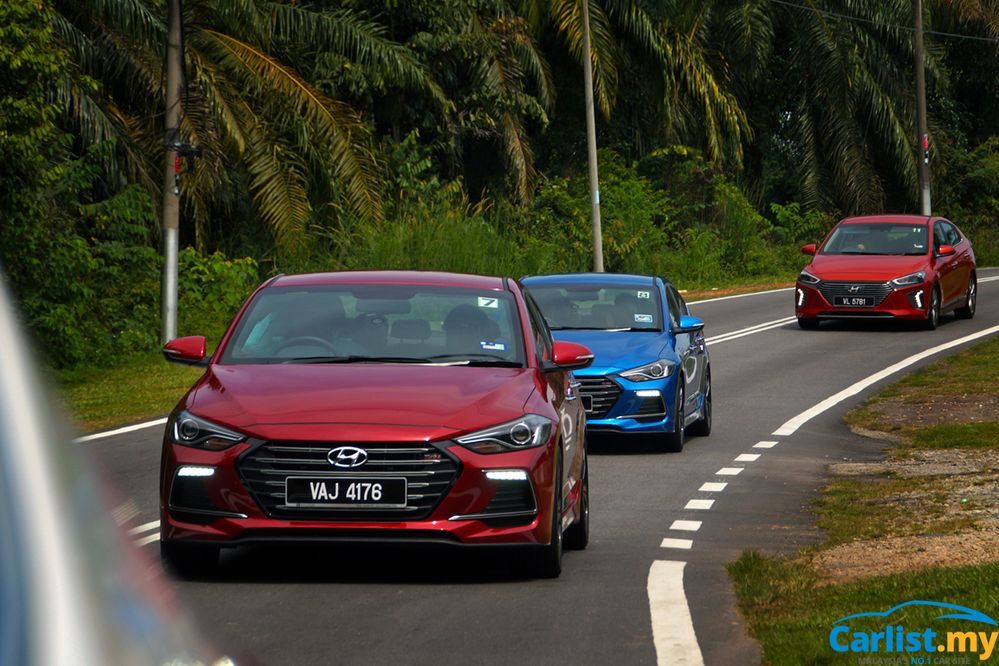 Moving onto the more powerful Hyundai Elantra Sport and the difference is day and night.
First thing we noticed was the bump is power. With 203 PS and 264 Nm on tap, acceleration takes considerably less effort than its sibling. Coupled with the quick shifting seven-speed DCT, the powertrain alone justifies the price premium over the regular Elantra.
If the power does not convince you, the ride comfort could.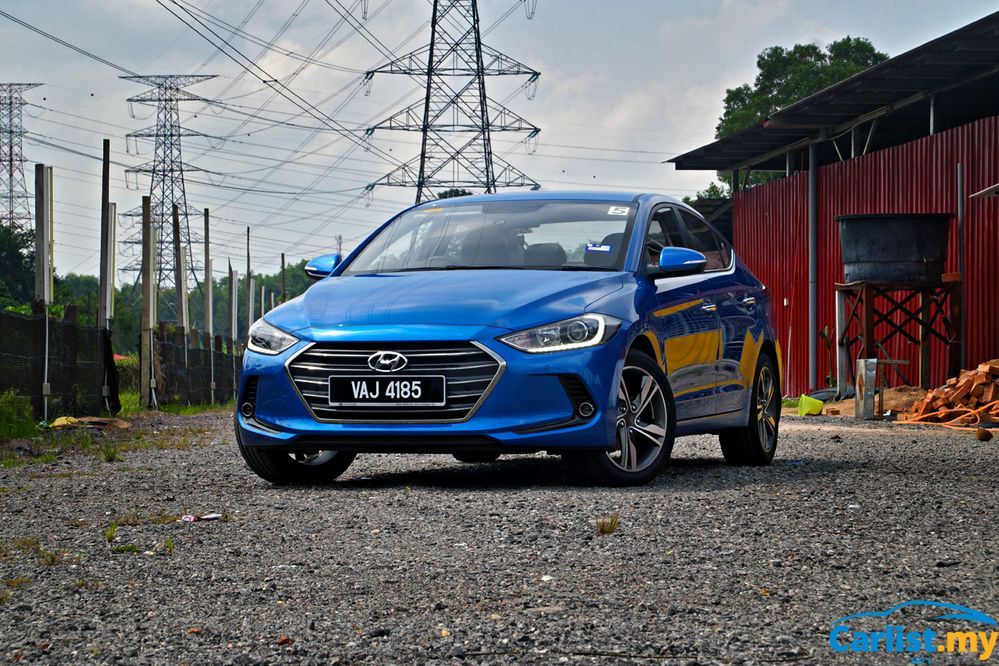 As mentioned earlier, the spicier Elantra Sport is fitted with a rear multilink suspension set up. Here, we noticed that the ride is not as busy as the regular Elantra, yet the Elantra Sport is able to tackle trunk roads with confidence.
Even at higher speeds, we were thoroughly impressed with the Elantra Sport's road manners. While wind noise may be apparent at higher speeds, the car remained surefooted.
Conclusion
The C-segment sedan market may not be as thriving as it was a couple of years ago, but competition is still very stiff.
From Japan alone, buyers can choose between the Honda Civic, Mazda 3 and Toyota Corolla Altis, each of them with their own merits.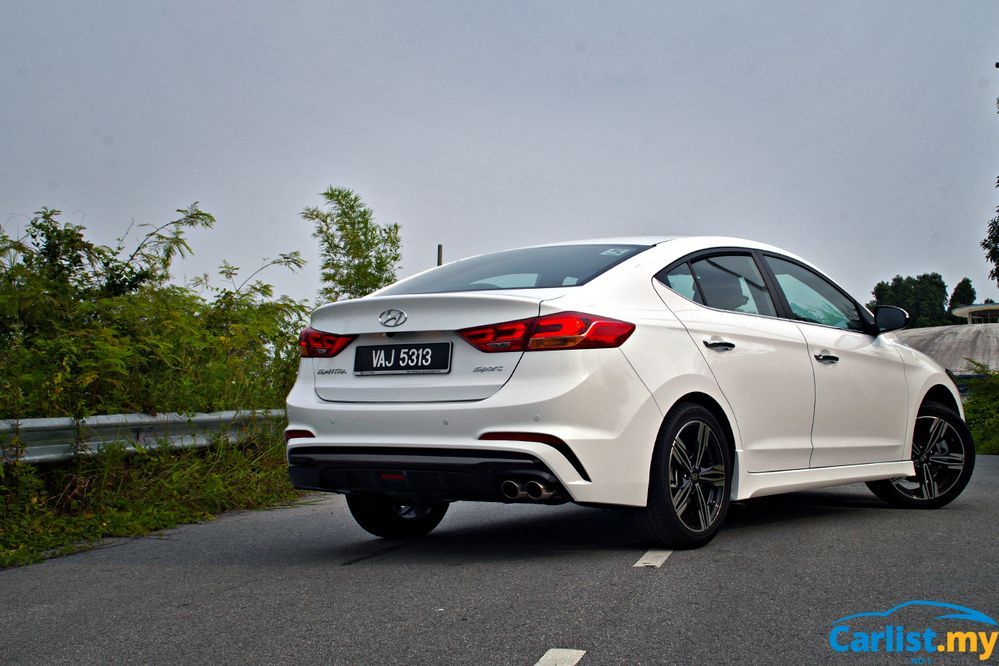 Versus the popular Honda Civic Turbo, the Hyundai Elantra Sport is a viable alternative for those who does not fancy a CVT in a high performance sedan. Ride comfort is still the Civic's strongpoint.
Another turbocharged option is the Volkswagen Jetta. The Jetta, like the Elantra Sport, uses a downsized turbocharged engine paired to a dual-clutch transmission. The downside is that the Jetta is riding on Volkswagen's ageing PQ35 platform, not the newer MQB platform.
For all intents and purposes, the Hyundai Elantra is an excellent choice for those wanting something a little less mainstream without any major compromises.
---
---
---
留言