DRB-Hicom And Zhejiang Geely Holding Inks Agreement
所有资讯 DRB-Hicom and Zhejiang Geely Holding today signed the Definitive Agreement for the latter to take a 49.9% stake in Proton. At the same time, DRB-Hicom also sold its entire stake in Lotus Advance Technology to ZGH and Etika Automotive.
Overseeing the event was Malaysia Prime Minister Dato' Sri Mohd Najib Tun Abdul Razak, DRB-Hicom Group Managing Director Dato' Sri Syed Faisal Albar, Li Shufu, ZGH chairman and An Chonghui, President and CEO of Geely Auto Group.
During the event, it was announced that Proton will become the manufacturing hub for Geely's right-hand-drive models in ASEAN. On top of being Geely's manufacturing hub, Proton will also gain access to Geely's platforms and technologies.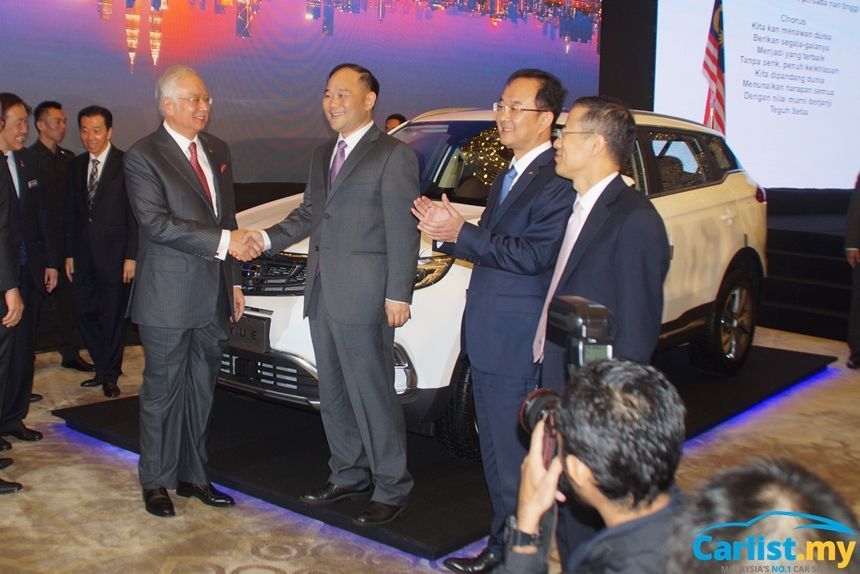 Chairman Li Shufu went on to add that following this tie-up, the Geely brand will not be marketed in South-East Asia. He likened Proton and Geely's relationship moving forward to be akin to Skoda's with Volkswagen - benefiting from the group's superior volume and technology but retaining its distinct identity.
Commenting on speculations that the tie-up will result in Volvo cars being assembled at Tanjung Malim, Dato' Faisal said that such a scenario is possible but only if there is excess capacity available for usage. Currently Volvo cars are assembled in Malaysia at its Shah Alam plant that has been in operation since 1968.
As for Lotus, Geely plans to revive the British company with new product launches and increased capacity. Chairman Li did not rule out the possibility for Lotus models to be assembled in China, though there are no concrete plans as yet.
Geely brought out the Boyue SUV during the signing ceremony, a model that will be rebadged as a Proton in the coming months.
---
---
---
留言