Experience the MINI Cooper SE, one of the most fun-to-drive EVs out there, at RHB Drive Premium & EV Roadshow at Bukit Jalil this weekend!
电动车 EV The 2023 MINI Cooper S Electric (Cooper SE) is a trendy electric vehicle that combines style, iconic design, and enjoyable driving experience, and there's no perfect opportunity to explore the Cooper SE than at the RHB DRIVE Premium & EV Roadshow happening this weekend!
---
Designed for urban environments and catering to an active lifestyle, it now comes with an electrified powertrain. With a starting price of RM 191,546, the Cooper SE provides an accessible entry into the MINI brand and is one of the most budget-friendly electric vehicles available in the Malaysian market currently.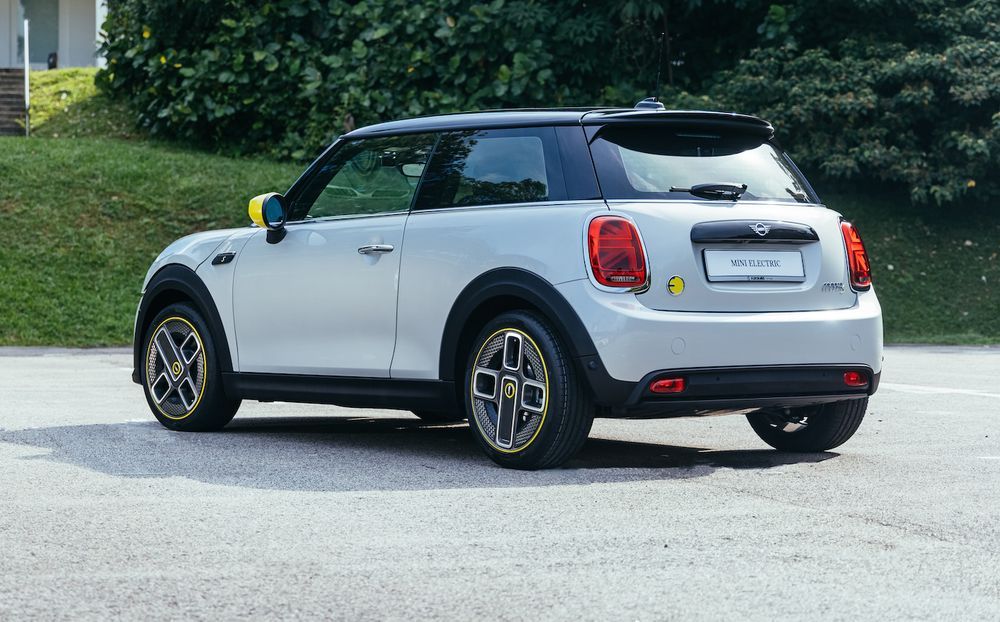 The Cooper SE starts with its electric propulsion system, featuring a single electric motor positioned on the front axle. This motor generates 184 PS of power and 270 Nm of torque, providing the Cooper SE with impressive acceleration. It can go from 0 to 100 km/h in just 7.3 seconds and reach a top speed of 150 km/h. These performance figures are comparable to those of the internal-combustion Cooper S variant, but without the need to visit a gas station.
The powertrain is fueled by a unique 12-module 'T-shaped' battery, which offers a maximum usable capacity of 28.9 kWh. With a full charge, the Cooper SE can travel up to 232 km according to the WLTP rating. This ensures that you have more than enough range to meet all your mobility needs.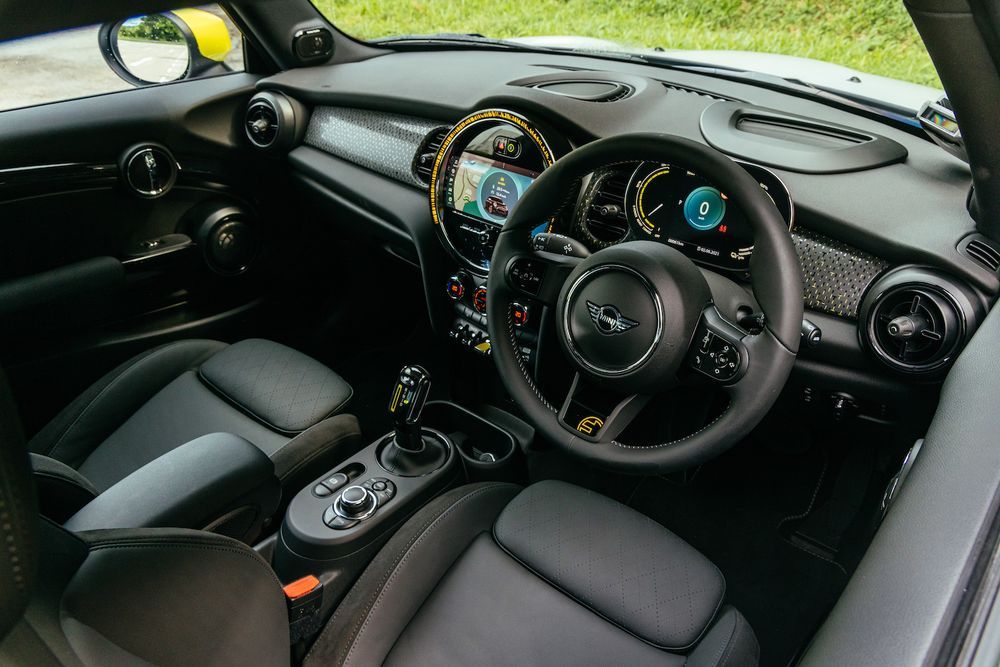 Inside the Cooper SE, the timeless MINI dashboard design receives a contemporary upgrade. This includes a revamped three-spoke steering wheel with integrated buttons and redesigned AC vents. The centerpiece is the MINI Navigation 8.8-inch touchscreen, which now features Apple CarPlay and Android Auto compatibility, adding a modern touch to the interior.
Despite accommodating a compact battery beneath the floor, the Cooper SE doesn't compromise on seating comfort or passenger space. It comfortably seats four passengers and remains agile for navigating city streets. Additionally, the Cooper SE comes equipped with a standard 12-speaker Harman Kardon sound system and a Qi wireless charger for added convenience.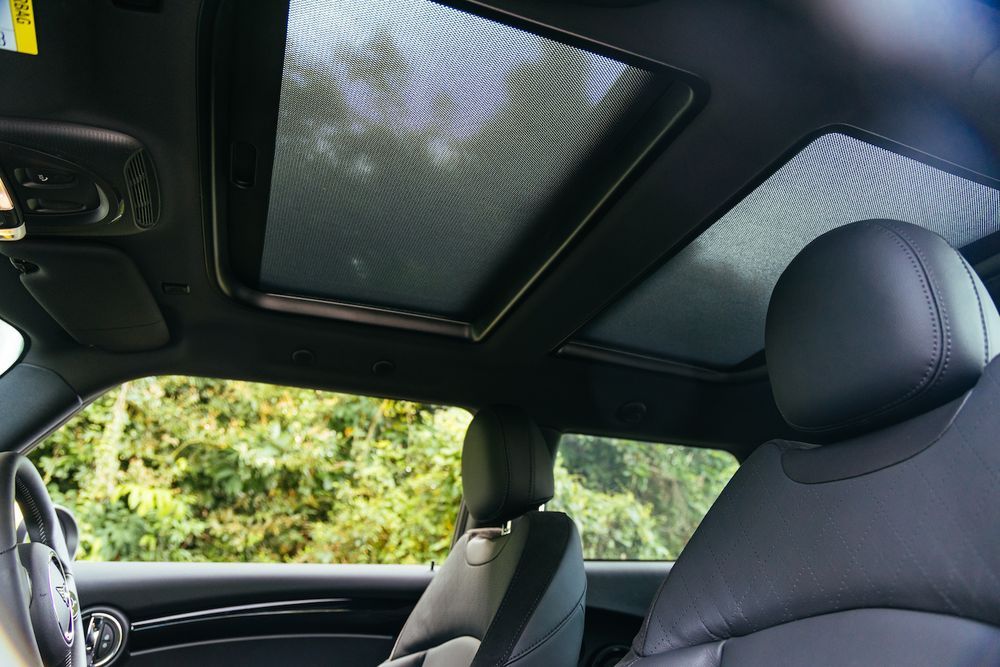 In terms of safety features, the Cooper SE comes with six airbags and a Driving Assistant system that includes standard features like forward collision warning, automatic emergency braking (AEB), lane departure warning, and Parking Assistant. Furthermore, in a recent update, the Cooper SE now offers additional amenities such as a panoramic sunroof, heated seats, and the newly introduced Nanuq White color option.
Experience the Cooper SE up close and personal at the upcoming RHB DRIVE Premium & EV Roadshow this weekend. Discover how you can drive one home with the assistance of RHB Green Financing.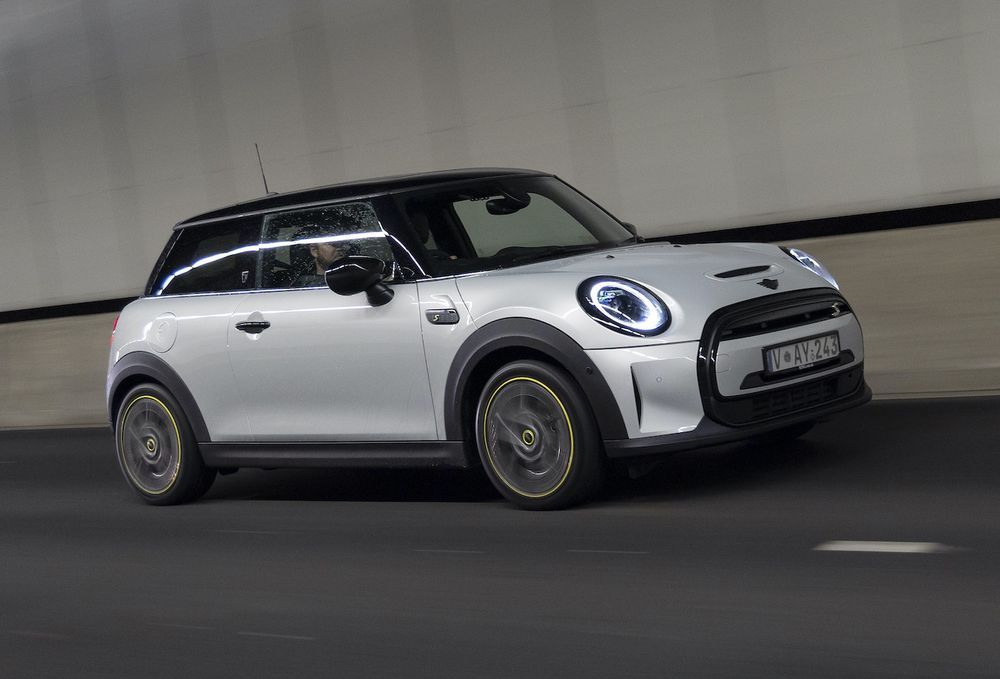 Designed specifically for electric vehicle ownership, RHB Green Financing offers a customized financial solution that sets it apart from traditional fixed rate financing options offered by other banks. With a unique daily rest variable rate hire purchase, you can enjoy competitive interest rates. Moreover, by paying your monthly installments earlier, you can unlock even greater savings.
But the benefits of RHB Green Financing don't end with financing alone. As an added perk, you will also receive a complimentary one-year membership of ChargEV worth RM 240. With careful planning, this membership allows you to potentially enjoy free 'refueling' for an entire year.
Make sure to visit the RHB DRIVE Premium & EV Roadshow from June 2nd to June 4th, 2023, at the Piazza, Pavilion Bukit Jalil, to see the Cooper SE up close. If you want more details, click here, or if you'd like to register for a test drive, click here.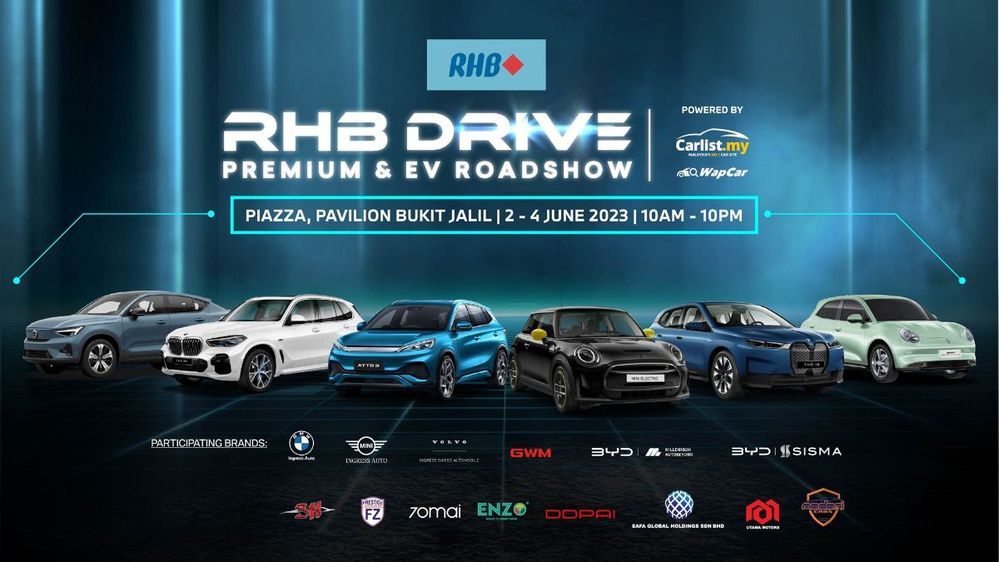 ---
---
---
---
留言