Frankfurt 2015: Mercedes-AMG C 63 Coupe Revealed In The Metal
所有资讯 Reporting to you live from the 2015 Frankfurt Motor Show, here is the all-new Mercedes-AMG C 63 Coupe! It's been teased several times over, revealed in its full form with a monstrous 700Nm of torque variant, and we've even shown you the limited Edition 1 version. Now, live from Frankfurt, here is the all-new AMG C 63 Coupe in the metal.
As with the C-Class Coupe that's also making its motor show debut, the two-door C-Class features a new look, highly reminiscent of the flagship S-Class Coupe. The big difference is of course the 4.0-litre biturbo (M 178) engine and AMG SPEEDSHIFT MCT-7 transmission, which together, develops up to 510hp and 700Nm of torque.
Apart from what the eyes can see (exterior aerodynamic package), there is so much more to the AMG C 63 than the regular C-Class, such as reduced weight, improved rigidity, a model-specific rear axle carrier, electronic differentials (just for the S variant) and more.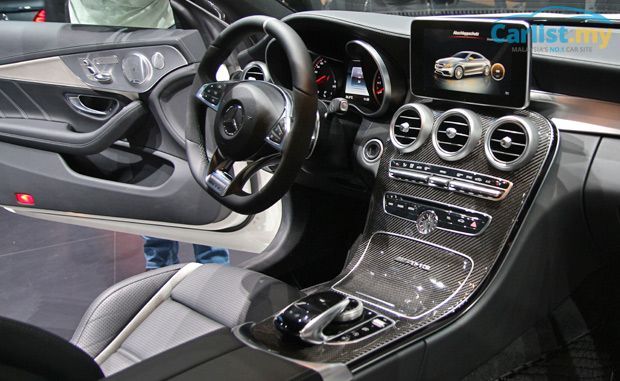 Just like the AMG E 63 and AMG GT before this, the AMG C 63 comes in two variants, each packing the same powertrains, but tuned to deliver different outputs.
The regular C 63 has a power output of 476hp @ 5,500 to 6,250rpm, with 650Nm of torque made between 1,750 to 4,500rpm. That's enough to launch the car from 0-100km/ in 4.0 seconds, with top speeds limited to 250km/h.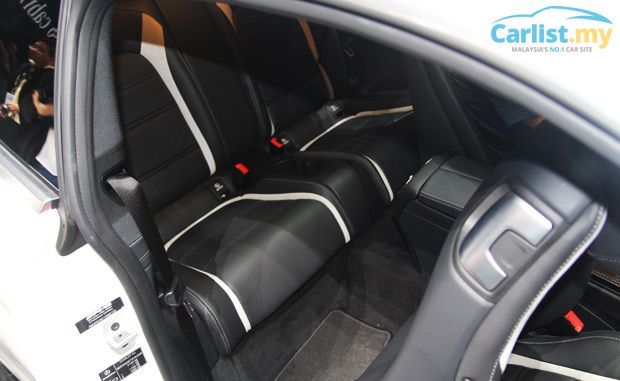 Then you have the even madder C 63 S, which on top of introducing a track-minded electronic differential to the rear axle, increases its total power and torque outputs to 510hp @ 5,500 to 6,250rpm and a staggering 700Nm of torque between 1,750 to 4,500rpm. As a result, 0-100km/h in sorted in 3.9 seconds, and is marginally heavier by 15kg than the non-S version, for a total of 1,725kg.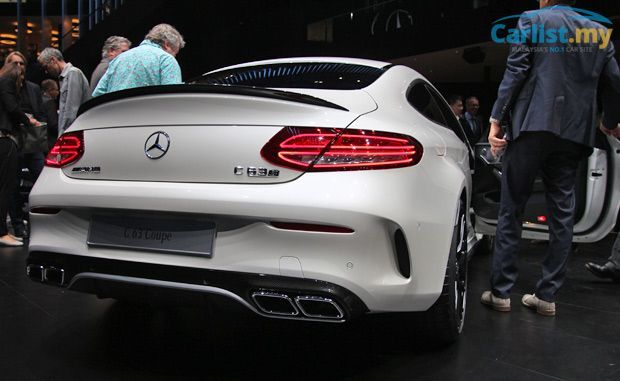 Coming to Malaysia?
You bet. The only question is when Mercedes-Benz Malaysia decide to bring this BMW M4-fighter over. We know the four-door BMW M3-fighting AMG C 63 will come to us before the end of 2015, and we've already seen an Edition 1 C 63 roaming the streets of KL.
Again, like the C-Class Coupe's arrival to our local shores, we're predicting either a Q1 or Q2 2016 arrival. And again, for cars like these, you best be on your ways to placing your bookings with your authorised Mercedes-Benz dealership right now.
READ ALSO: Mercedes-Benz C-Class Coupe Revealed @ Frankfurt Motor Show
---
---
---
---
留言