From Board Room to Race Track - Toyota Boss Goes Racing
所有资讯 The first-ever Toyota Vios one-make race challenge ended last weekend with great fanfare. It was Toyota's first motorsports event in a long time, now under the umbrella of Toyota Gazoo Racing - the company's motorsports arm. Held at the 1.65 km street circuit at the Batu Kawan Stadium in Penang, the race is separated into three classes - Promotional, Sporting and Super Sporting.
Sporting Class is where the main racers will compete against each other. Those who have managed to conquer the Sporting Class will then be racing in the Super Sporting Class. The third class is the Promotional Class, where invited celebrities will be challenging each other.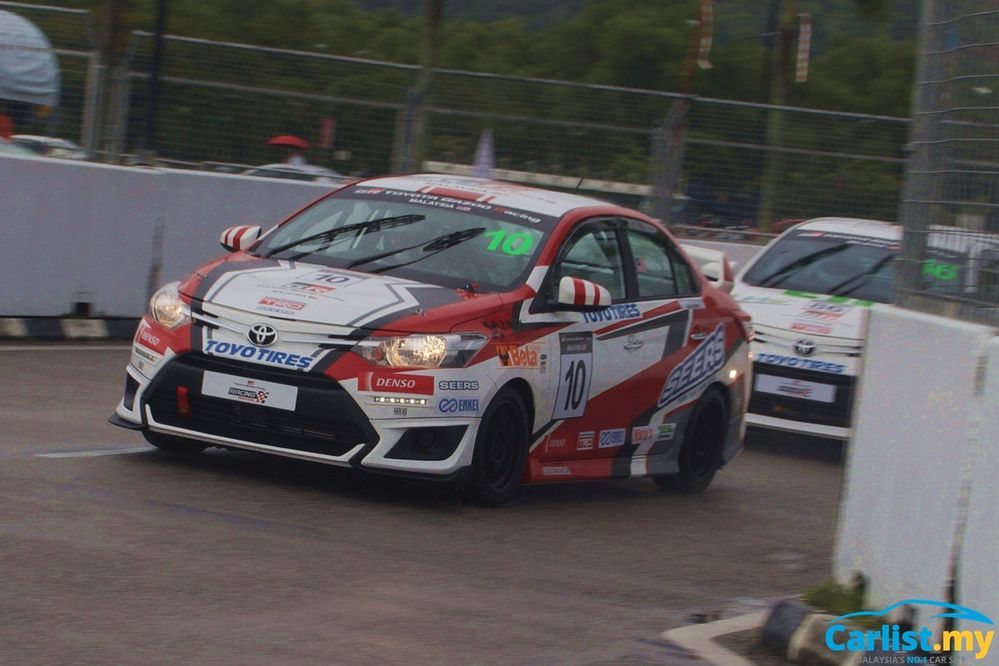 Celebrity drivers in the Promotional class include Geraldine Gan, Danny Koo, Shawn Lee and Venice Min.
To keep the competition equal and participation cost low, all participants of the Vios Challenge will be driving identical race-spec Vios Challenge cars - still with a stock-standard 1.5-litre Dual VVT-i engine and a 5-speed manual transmission. Modifications are only limited to the TRD exhaust system, TRD clutch and LSD, TRD suspension, TRD brake pads, roll cage, TRD tower bar and lower brace bars, Enkei RPF1 wheels and Toyo tires, plus a TRD body kit.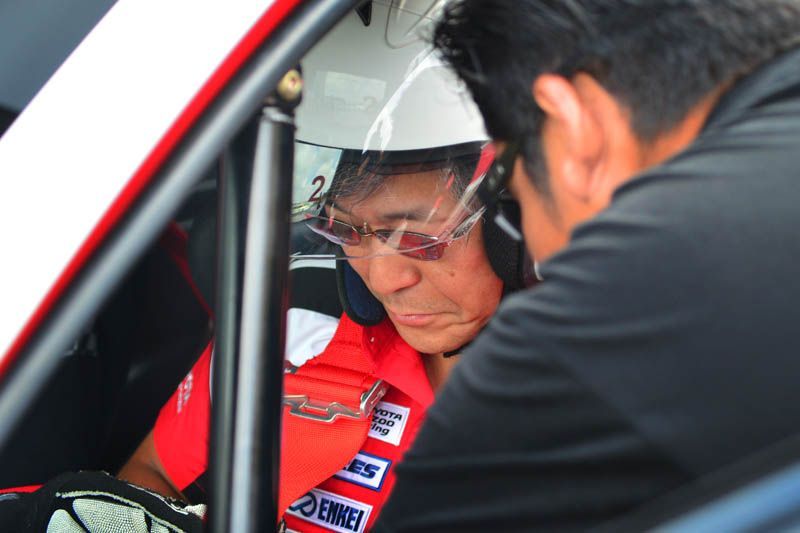 For many petrolheads, the bigger surprise of the day was seeing the name Akio Takeyama pasted on one of the race-prepared Vios. For those unaware, Takeyama is the Deputy Chairman of UMW Toyota Motor. We are used to seeing him in business attire so when he turned up in a racing suit and clutching a helmet, he created quite a stir at the pit area.
Unfazed by the challenge of racing in a street circuit, Takeyama is keen to show the face of the new Toyota, embracing its new 'All About The Drive' tagline. Over the weekend, he swapped his usual shirt and tie attire and his chauffeured Lexus LS for a Toyota liveried racing suit and a stripped out race-spec manual transmission Toyota Vios.
Takeyama competed under the Promotional class category, and had just finished 6th in this class, not a bad for a middle-aged man getting out of his comfort zone.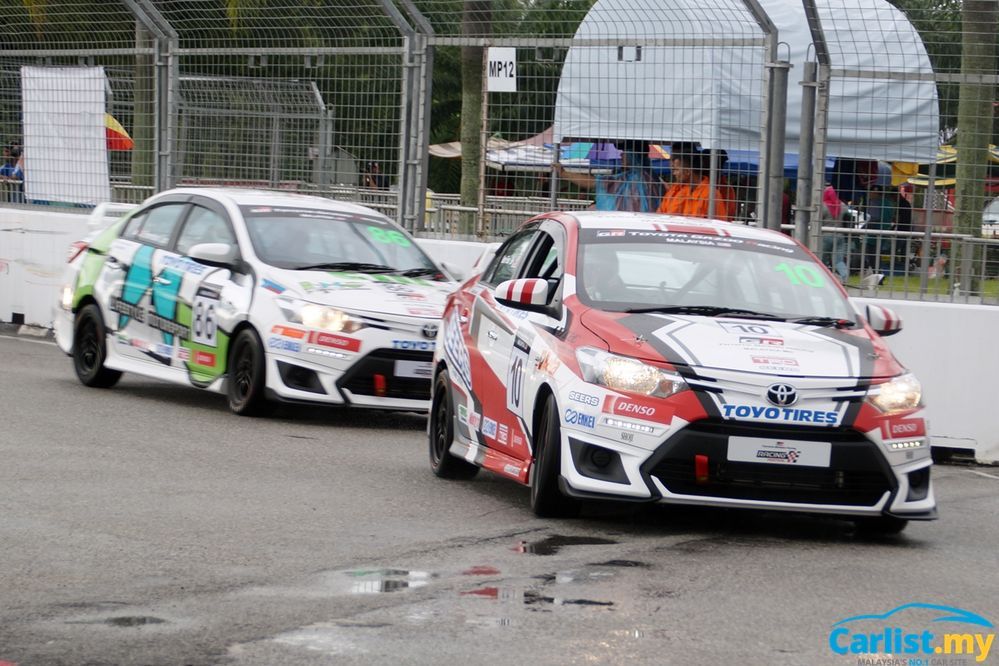 After his race, we sat down with the deputy chairman and asked him a few questions.
Takeyama-san is not the first management-level person in Toyota's history to don a racing suit, as the current president of Toyota Motor Corporation, Akio Toyoda, is a familiar sight in motorsports events in Europe and Japan, and had even competed in the gruelling 24 Hours of Nurburgring under a pseudonym, Morizo Kinoshita.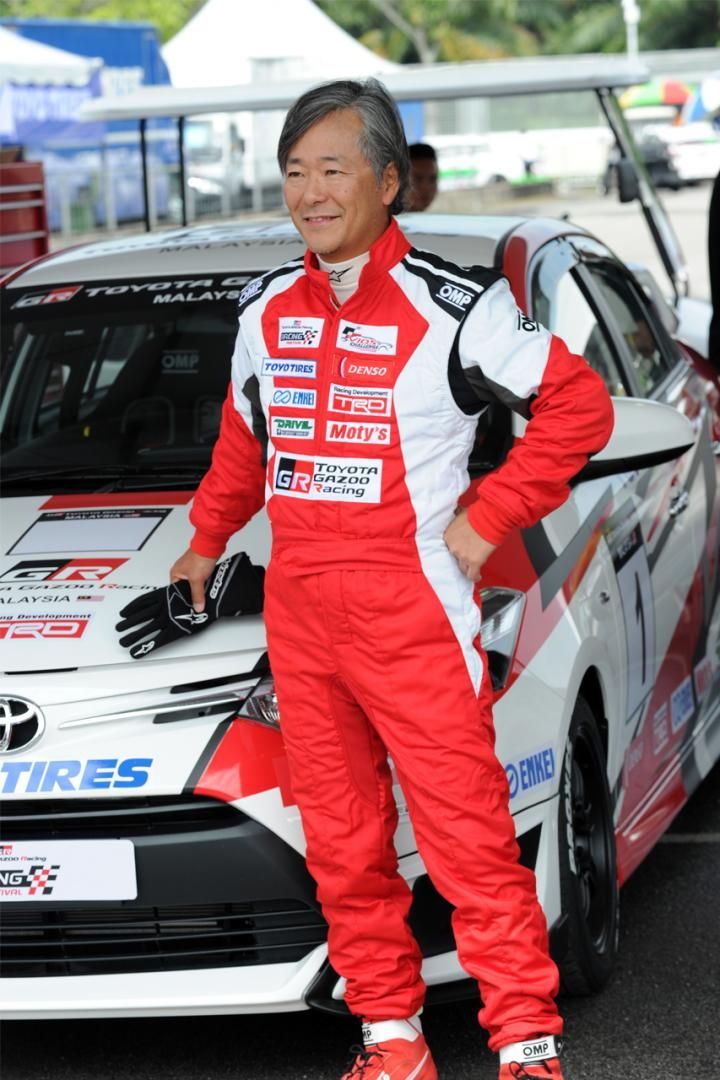 Following the departure of Dr. Ulrich Bez from Aston Martin, Akio Toyoda remains as the only car company boss in the world to actively participate in motorsports events.
However, we don't recall any other car company boss in Malaysia that is of Takeyama's level who are directly participating in their own company's motorsports events.
So we had to ask Takeyama-san on his unusual decision to participate in the Vios Challenge.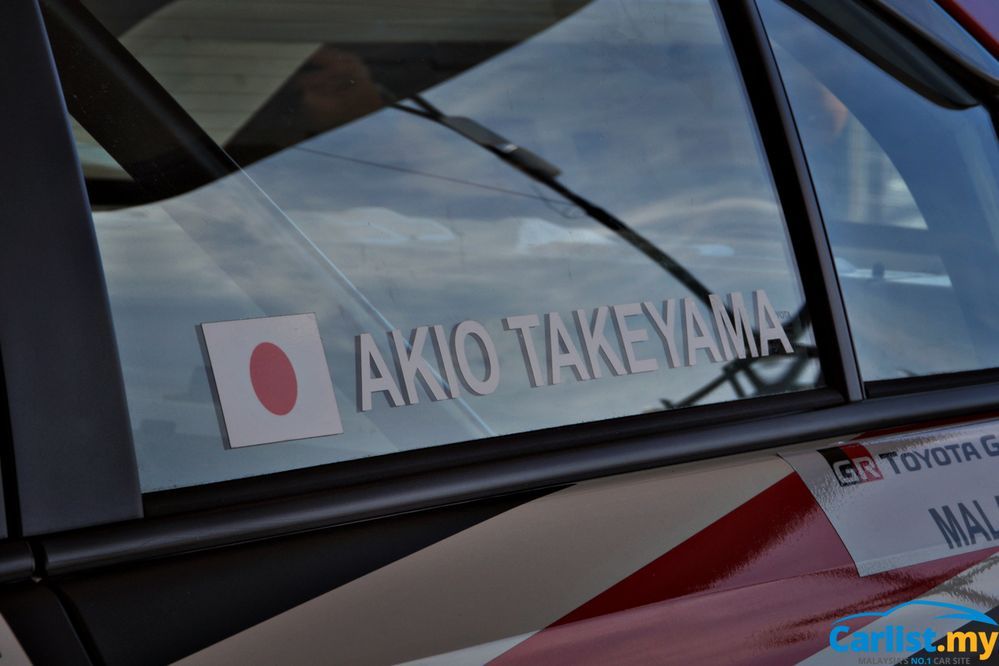 Mirroring Akio Toyoda's philosophy of using motorsports to develop better products, Takeyama-san explained that as a manufacturer, UMW Toyota knows its cars very well. By participating as a driver in Vios Challenge, Takeyama feels that this will spur the company to develop better products.
"It is important for the mechanics, designers of the vehicle, and the driver to talk to each other. Through this discussion between drivers and mechanics, we want to make better, more creative products for the future," said Takeyama.
With that said, the risks associated with racing is always present. We also asked Takeyama-san whether his colleagues were shocked about his decision to join the Vios Challenge race.
"To be frank, it was Sean Leng (UMW Toyota's Head of External Affairs & Reborn Department) who proposed this idea to me. At first, it was a big question mark, but eventually we knew that the proposal was a right decision," said Takeyama, who gestured a thank you towards his right-hand man Sean, who currently oversees all Toyota and Lexus' public relations activities.
Still in his racing suit, we probed a bit further on Takeyama-san's first racing experience.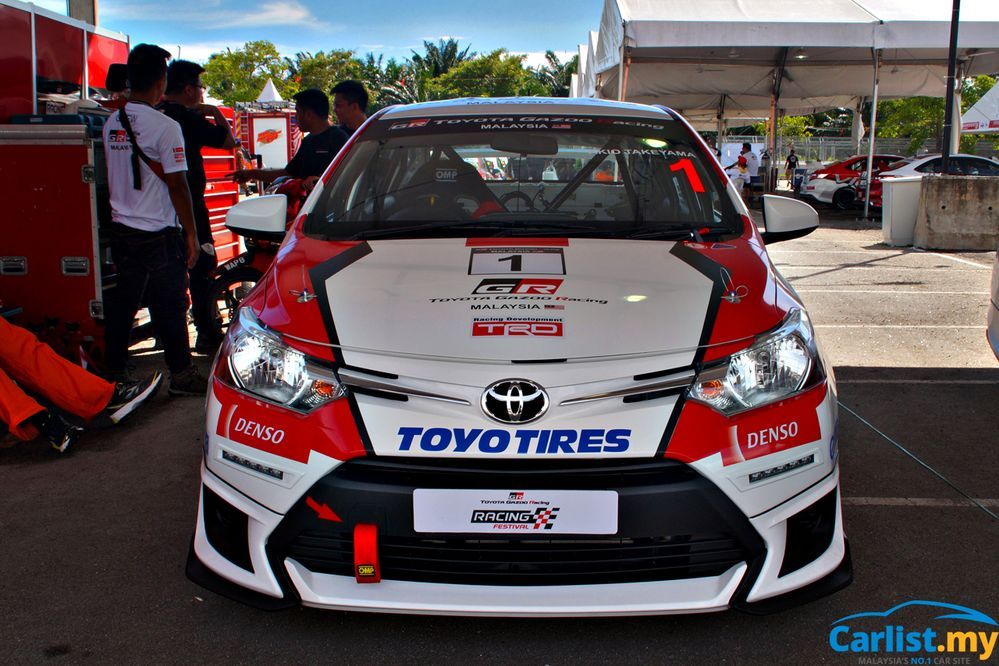 While Akio Toyoda had the legendary late Hiromu Naruse as his instructor, Takeyama-san had special help in the form of a professional driver from TRD Japan. Considering that this is his racing debut, and on a rather tight, concrete barrier-lined street circuit with no run-off zone, Takeyama's 6th place finish proved to be a respectable result for both he and his instructor from TRD Japan.
Last but not least, we queried Takeyama-san about the future of Toyota Gazoo Racing.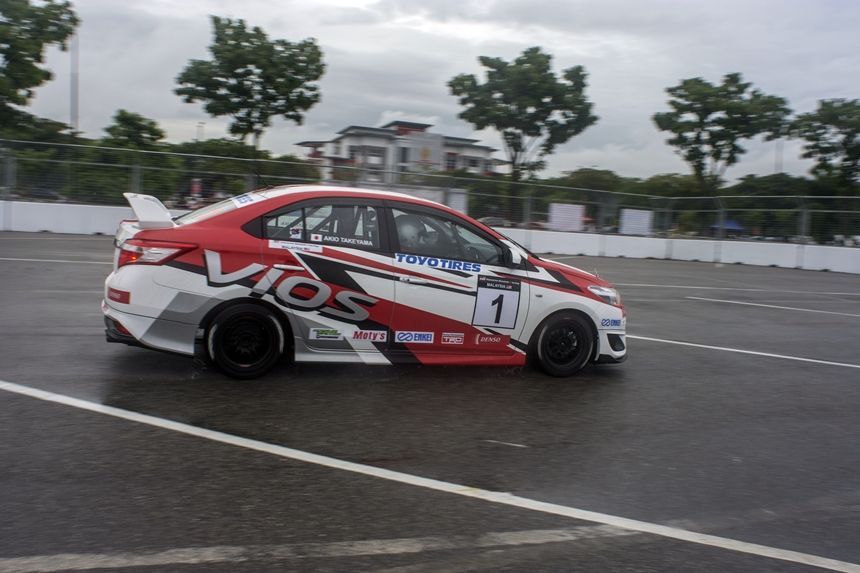 He revealed that discussions actually started two years ago and the first race was supposed to start in 2016, but preparation took time and delayed Toyota Gazoo Racing's debut here until 2017. Following a successful first showing, Takeyama added that UMW Toyota would like to continue promoting Toyota Gazoo Racing for as long as possible, with the intention of enlarging its customer base.
"As manufacturer, we would like our customers to experience "Fun To Drive," he said.
To participate in the Vios Challenge, one would need a national racing license issued by AAM. The Vios Challenge race-spec car will cost you RM90,000. The price includes the a set of FIA-approved racing suit, as well as six sessions of racing school training for novice drivers. The car however, is not street legal, as with most race-spec cars.
---
---
---
---
留言