How Exciting Can Driving Be? Shell Went On A Mission To Find Out
汽车专题 Ferrari stormed to its first win of the 2015 Formula 1 season with Sebastian Vettel clinching pole position during the Malaysian Grand Prix at Sepang on Sunday. That red letter day was of significant importance to the Scuderia and leading up to the race weekend, 30 everyday motorists were invited to be part of the Shell V-Power: Science of Driving Excitement experiment that aims to measure excitement while behind the wheel. And with Scuderia Ferrari drivers Sebastian Vettel and Esteban Gutiérrez among the participants, participants certainly had a lot to be excited about even before they set off.
As part of the experiment, Gutiérrez wore a state-of-the-art biometric shirt that monitors any changes in heart rates, breathing, and g-force to reveal a driver's excitement levels during a brief drive in a Ferrari California T.
Talking about the day, Gutiérrez said, "To drive the car at the limit and to extract the maximum from what it has, it's fascinating to feel. To really be able to feel every movement from the car, I love it!"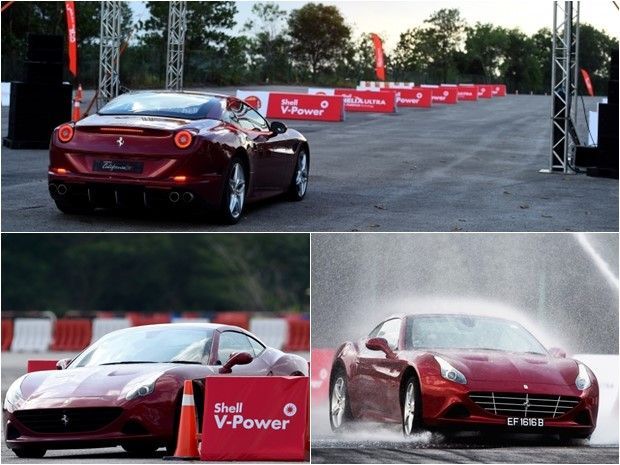 Although not as quick the Formula 1 race car, Gutiérrez's heart rate increased by 5% from his resting heart rate even before he accelerated off the line and at his peak, the Mexican's heart rate was 15% higher than his base rate. Breathing rate also increased by an average of 20% compared to his resting levels.
Even though he is a Formula 1 driver, Sebastian Vettel still spoke about how his heart still races both on and off the track, "I still love the feeling and the sensation simply of driving. Obviously, the better the car, the better it is. So if you drive in a Ferrari, you're very lucky. They build the best", he said.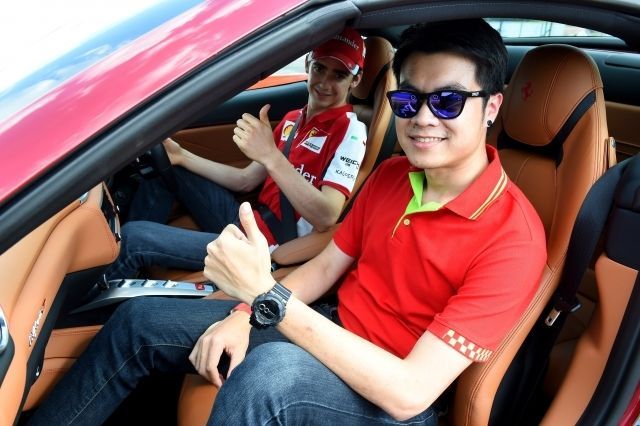 He added, "Also, the fuel you use important. The Shell V-Power I put in my racing car is very similar to the Shell V-Power road fuel you or I can buy."
For the 30 drivers who also had part in the experiment, a 50% higher breathing rate than resting breathing rates was recorded and a heart rates rose by 70% higher than resting heart rates as well. Compared to an average car journey, participants experienced on average six times greater g-force.
It just goes to show that no matter how seasoned the driver, driving can be exciting and it doesn't matter if you are a Formula 1 driver or everyday motorist.
---
---
---
---
留言