Hyundai N 2025 Vision GT Concept Can Be Yours To Drive In Gran Turismo Sport
所有资讯 Hyundai has joined the growing league of car makers putting their futuristic concepts in the virtual world of Gran Turismo to be raced by gamers. The Korean firm's N 2025 Vision Gran Turismo first unveiled in 2015 is now available for selection by gamers in the Gran Turismo Sport racing simulation that just went on sale for Playstation 4 users.
The N 2025 Vision GT Concept was created to create hype for Hyundai's N performance sub-brand and also to mark Hyundai's 50th anniversary this year. Its powertrain is fuel cell-powered with a total system output of 871 hp. Thanks to its compact, lightweight fuel cell stacks and flexible CFRP monocoque, the N 2025 weighs in at a lean 972 kg.
In game, the N 2025 is Hyundai's entry in GT Sport's top racing class, Group 1, where it competes against the likes of the Audi R18 TDI, Nissan GT-R LM Nismo, Peugeot 908 HDi FAP, Porsche 919 Hybrid, Toyota TS030 Hybrid, and Toyota TS050 Hybrid along with other Vision Gran Turismo specials from Alpine, Bugatti, Dodge, Mazda, and McLaren.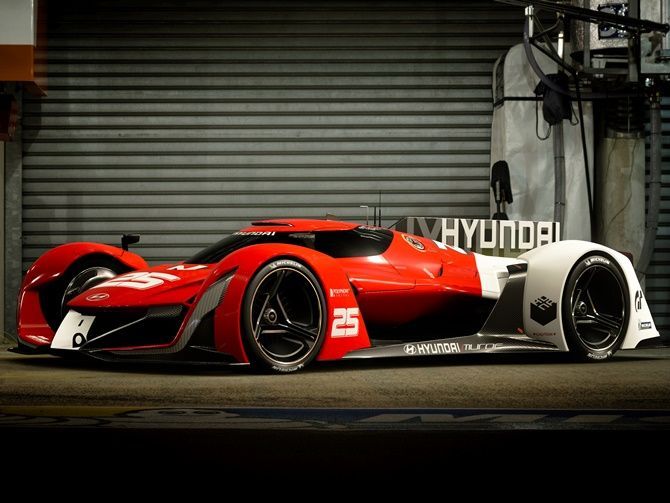 "The N 2025 Vision GT is our ambitious take on what we think prototype racing could look like in the not-too-distant future. We're thrilled to see it presented anew in one of the most visually stunning racing simulations ever created," said Chris Chapman, Chief Designer at the Hyundai Design Center in Irvine, California
"This concept is a point of pride for Hyundai on so many fronts. It effortlessly combines beauty and function as a racing car, and it boasts a fuel-cell powertrain that is as progressive as the bodywork wrapped around it. It's exciting to know that players who drive it in Gran Turismo Sport can now do so in pursuit of a real FIA Championship that's exclusive to the game," he continued.
A popular franchise among avid racing gamers, the Gran Turismo series developed by Polyphony Digital Inc is widely regarded as the best and most authentic driving simulator thanks to the realism of its physics engine. Latest iteration of the series, Gran Turismo Sport, is focused on global PvP competitions sanctioned by FIA.
The N 2025 Vision Gran Turismo is joined by four other Hyundai race cars, each based on the Genesis Coupe, and each tied to a specific in-game racing class:
Hyundai Genesis Coupe 3.8 Track (N class)
Hyundai Genesis Coupe Gr.3 (Group 3 class)
Hyundai Genesis Coupe Gr.4 (Group 4 class)
Hyundai Genesis Coupe Gr.B Rally Car (Group B class)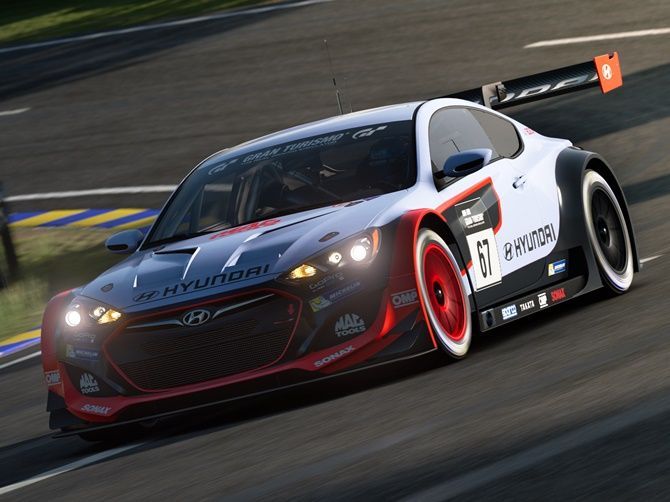 ---
---
---
---
留言