Mercedes-Benz Generation EQ Concept To Be On Display In Malaysia
所有资讯 Less than a week after formally introducing the EQ brand in Malaysia – Mercedes-Benz's umbrella brand for electric mobility – Mercedes-Benz Malaysia has posted a mildly cryptic post on its official Facebook and Instagram channels conveying the message "#SwitchtoEQ coming soon."
The visual material showed only the lower half of an unidentified vehicle but it isn't too difficult to guess what it is. The unusual looking wheels is a clear giveaway that this is not a production vehicle but a concept vehicle.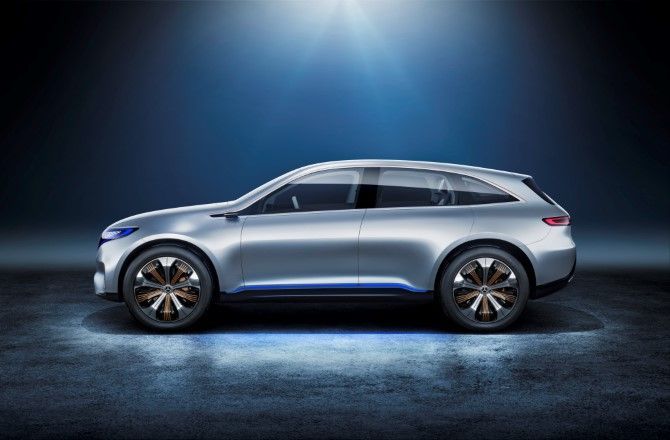 The cropped teaser image was edited from this original image, which shows the Mercedes-Benz Generation EQ concept, an all-electric SUV that first premiered at the 2016 Paris International Motor Show. Daimler have since confirmed this concept electric SUV will into production sometime in 2019 and that it will be sold under the EQC nameplate.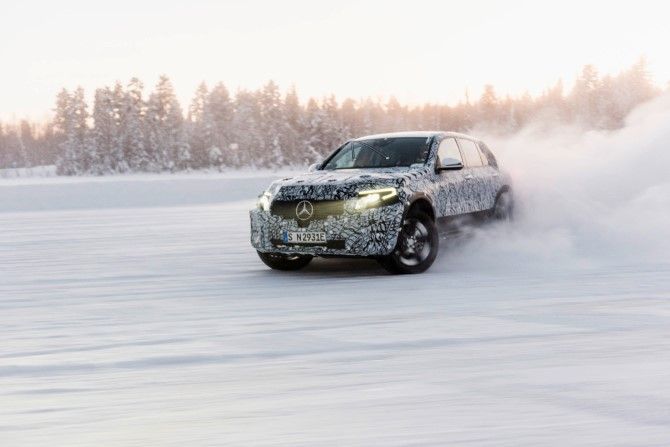 It will be the first Mercedes-Benz product to be launched under the EQ brand, which is analogous to BMW's i brand. A smaller all-electric hatchback, already previewed at last year's Frankfurt Auto Show, will also go on sale in 2020 under the EQA nameplate.
Closer to Malaysia, Mercedes-Benz Malaysia has begun promoting the EQ brand in phases. Currently, all its plug-in hybrid Mercedes-Benz models wear the EQ Power badge. The difference between EQ and EQ Power is analogous to BMW's differentiation for its i and iPerformance brands.
We can't confirm this yet, but it is quite possible that this will be the first time the Generation EQ Concept/EQC is brought to the Asia Pacific region.
Judging that archrival BMW Group Malaysia had recently presented the Concept 8 Series at its BMW Luxury Excellence Pavilion showcase in February, a first for any country in the ASEAN trade bloc region, we won't be surprised if Mercedes-Benz Malaysia is planning a similar initiative with the Generation EQ.
---
---
---
留言